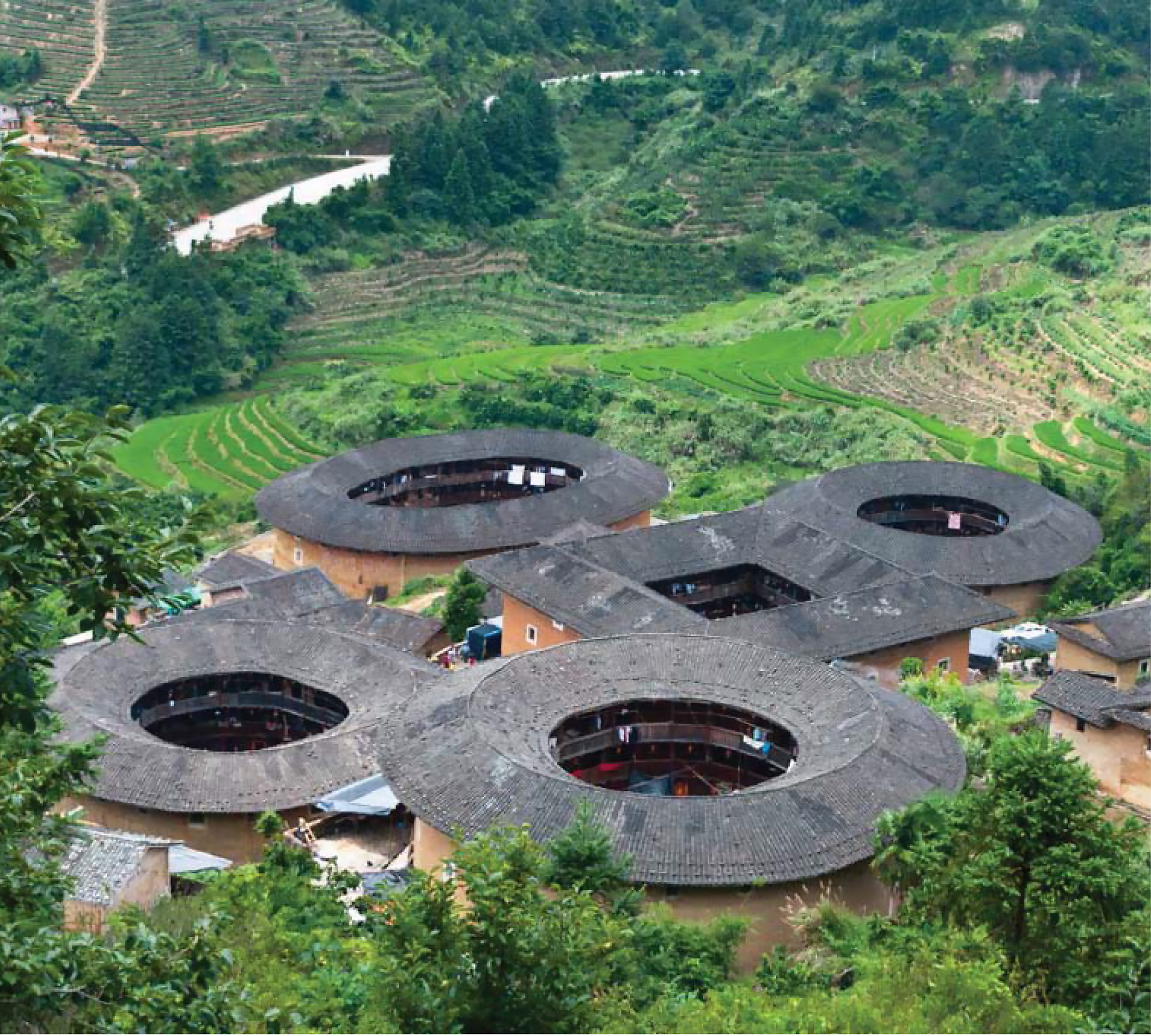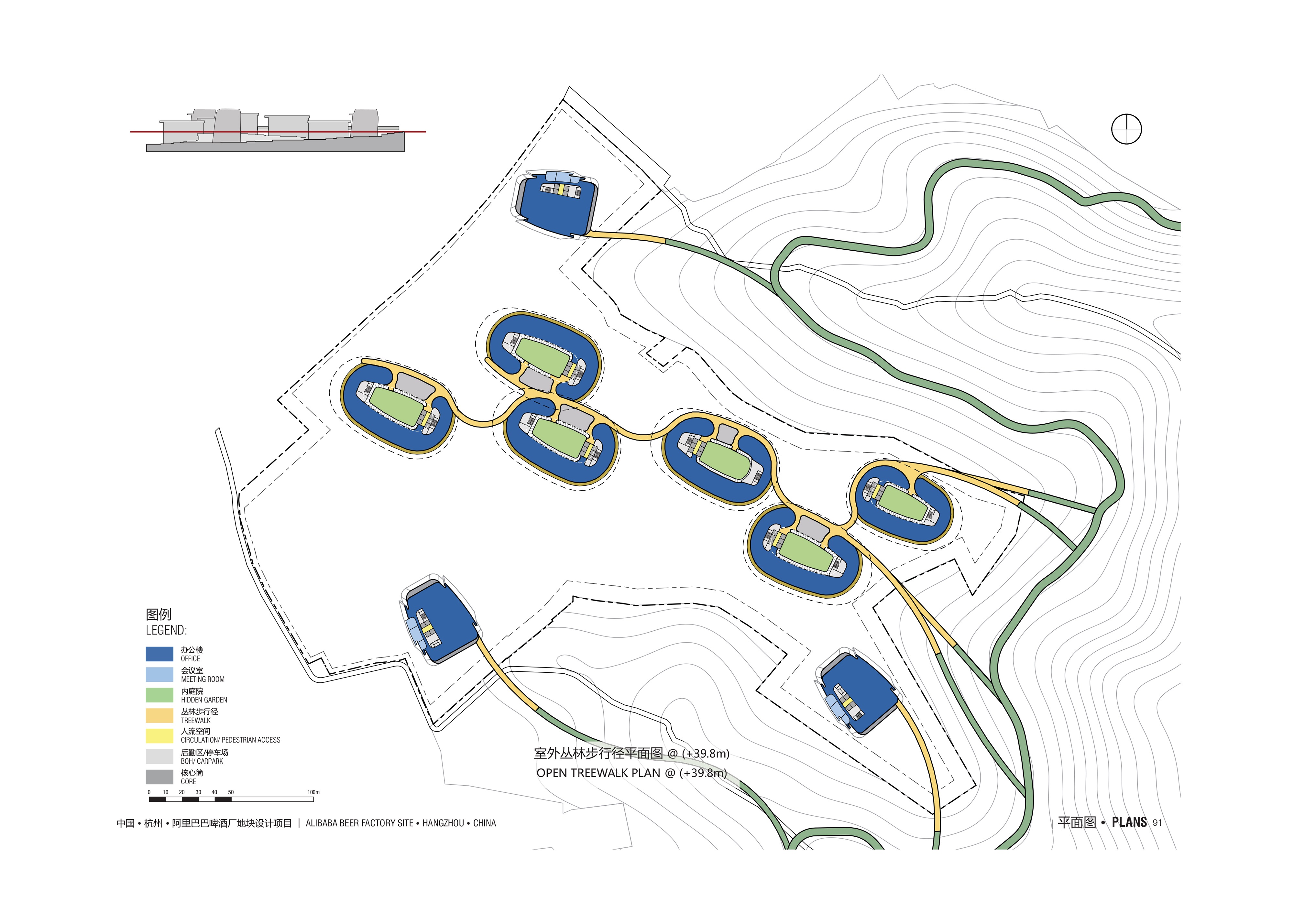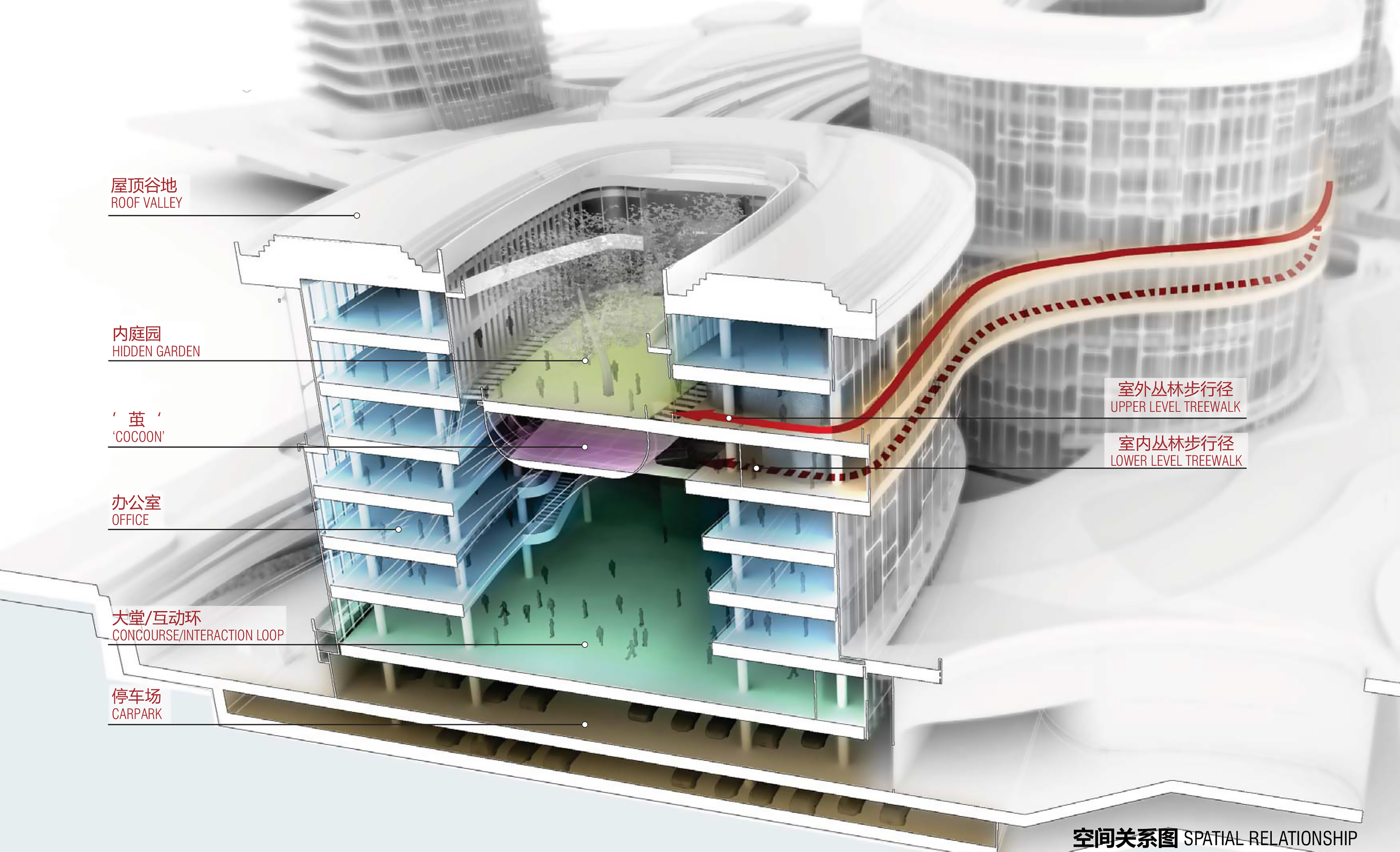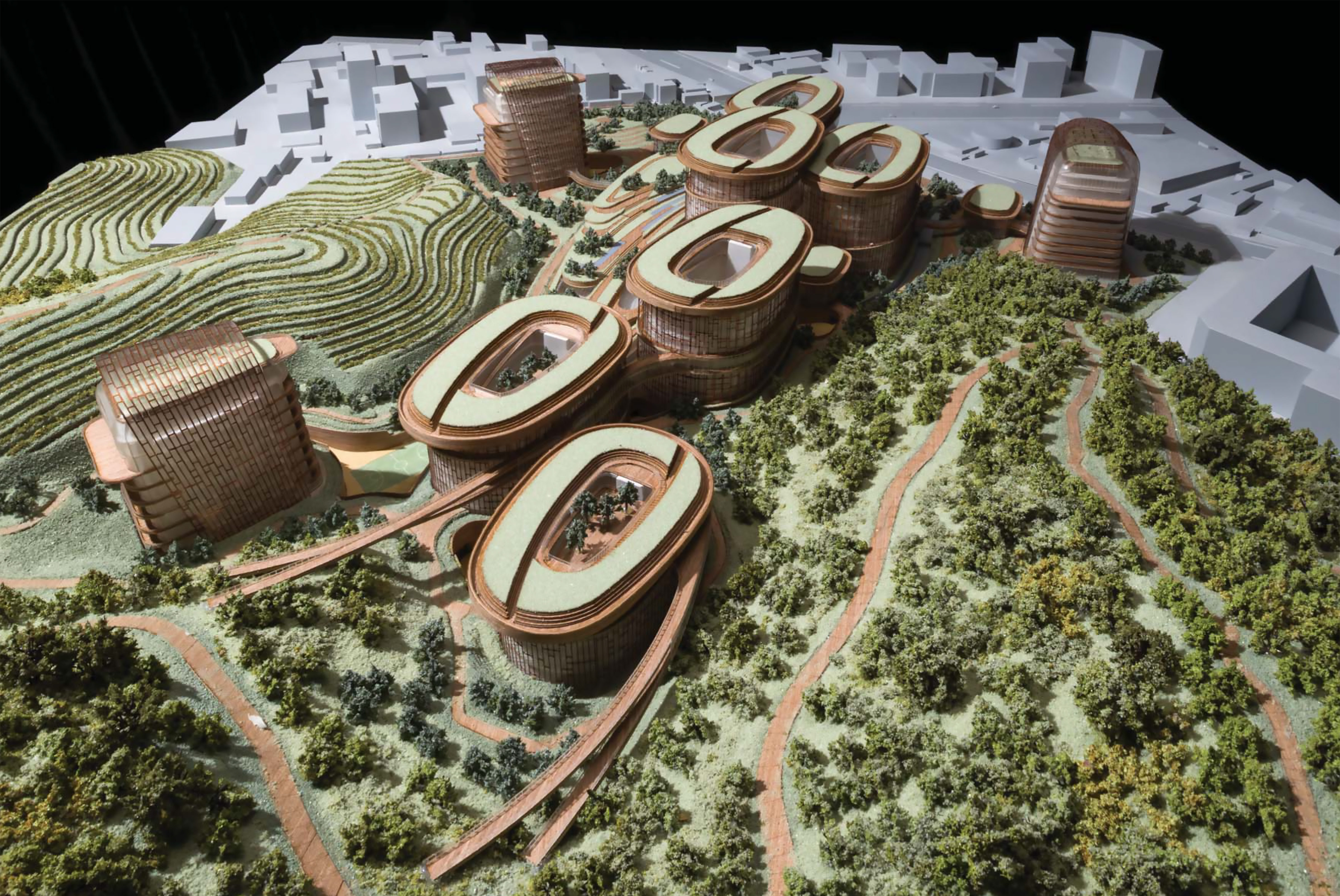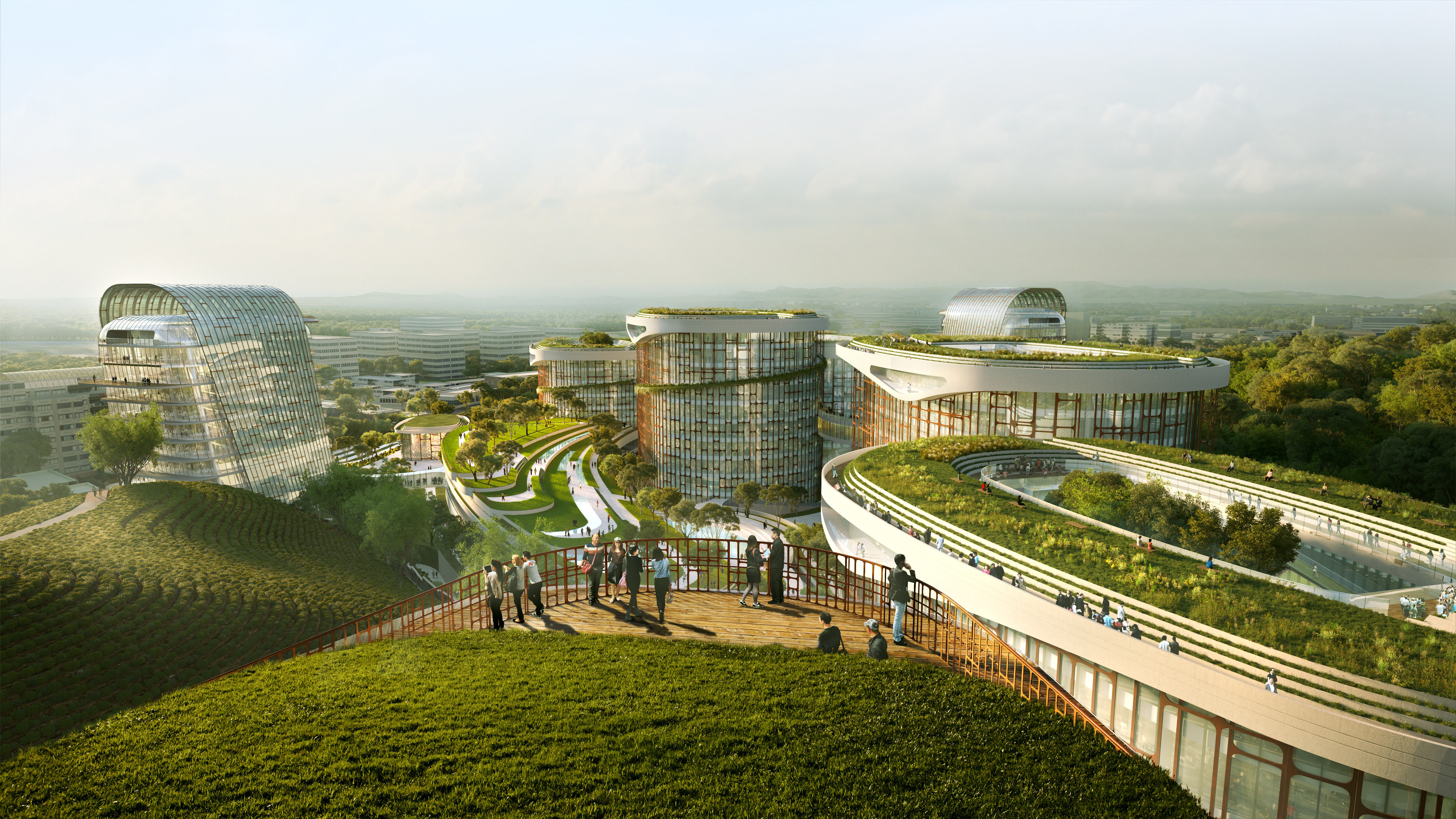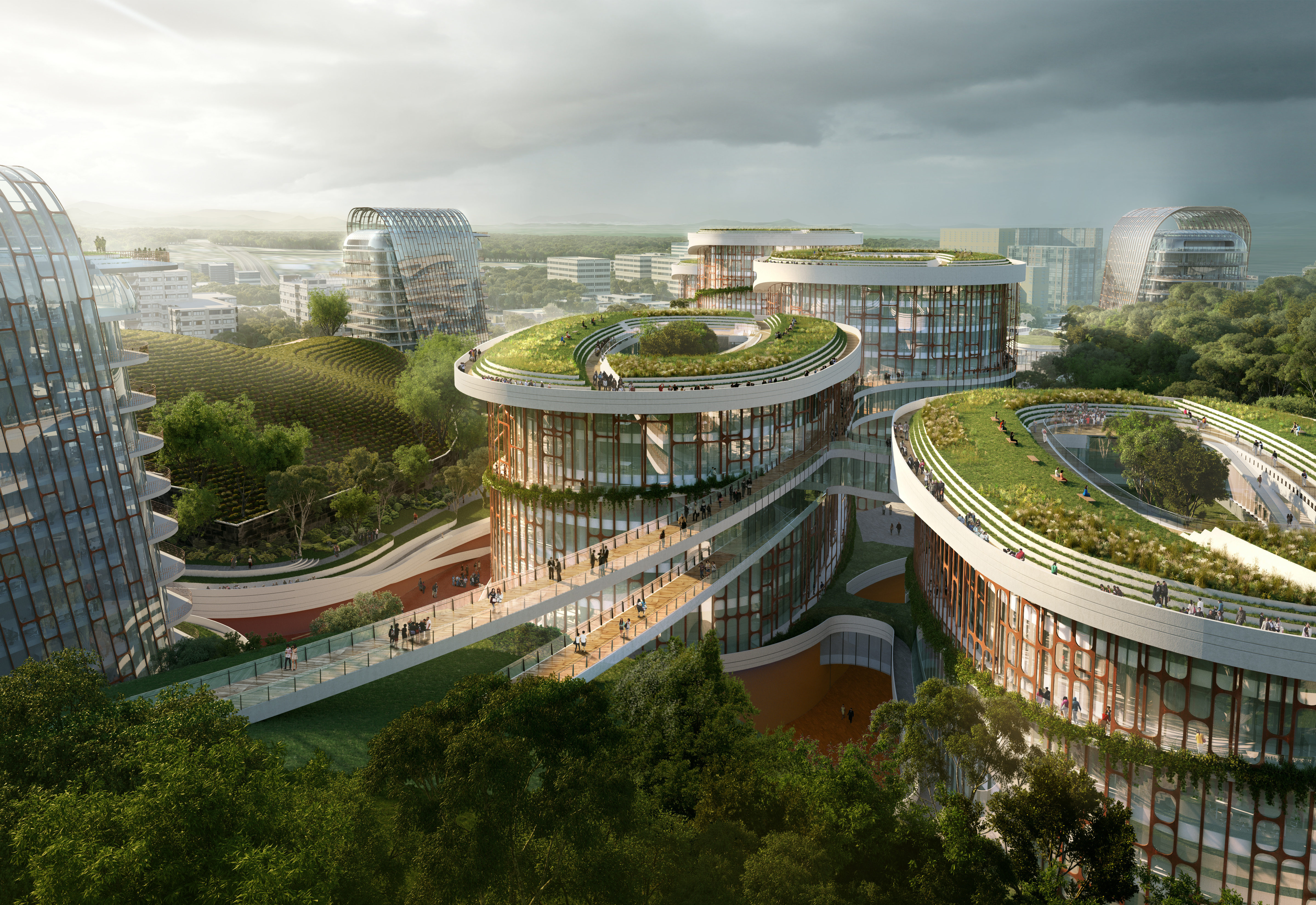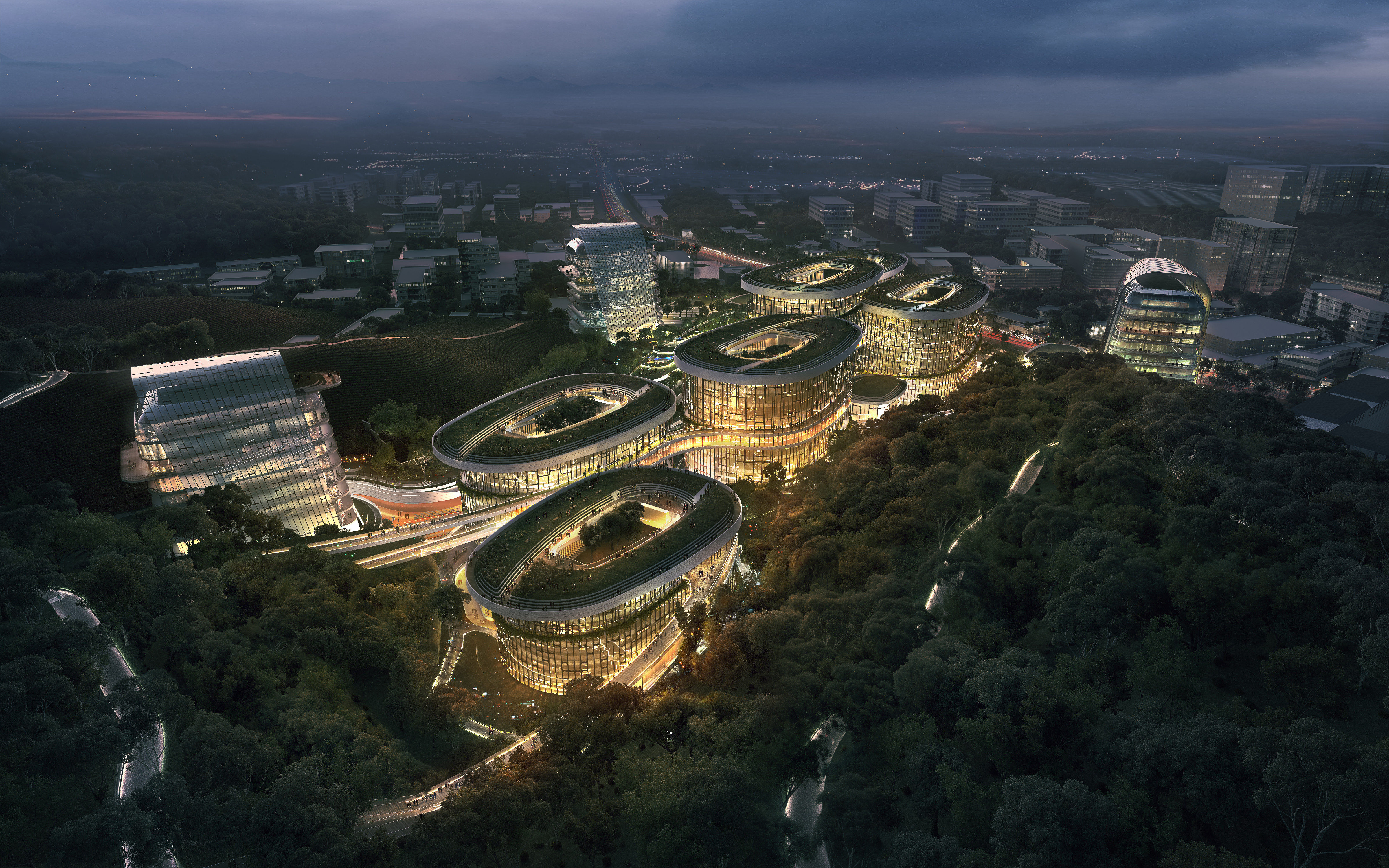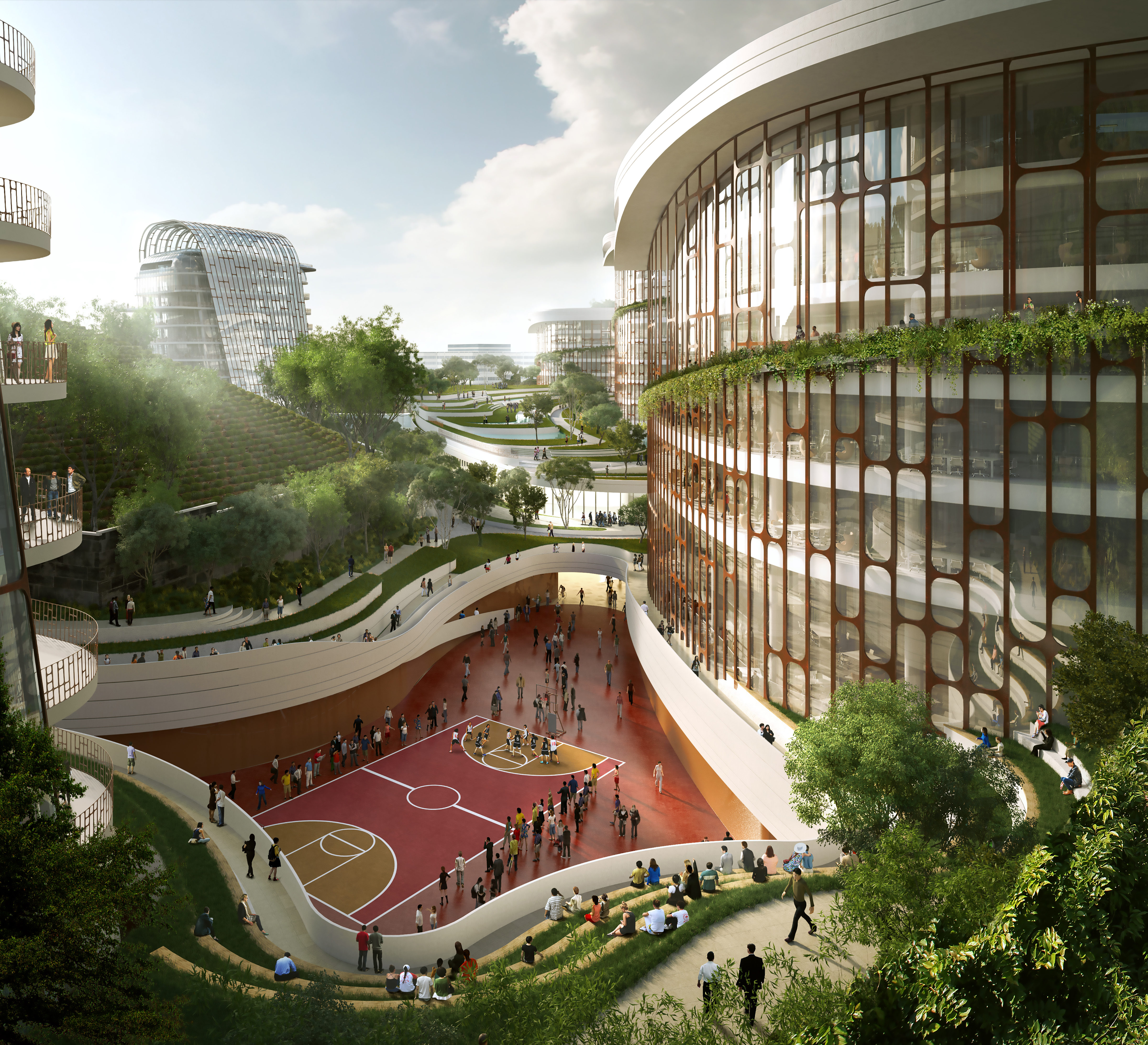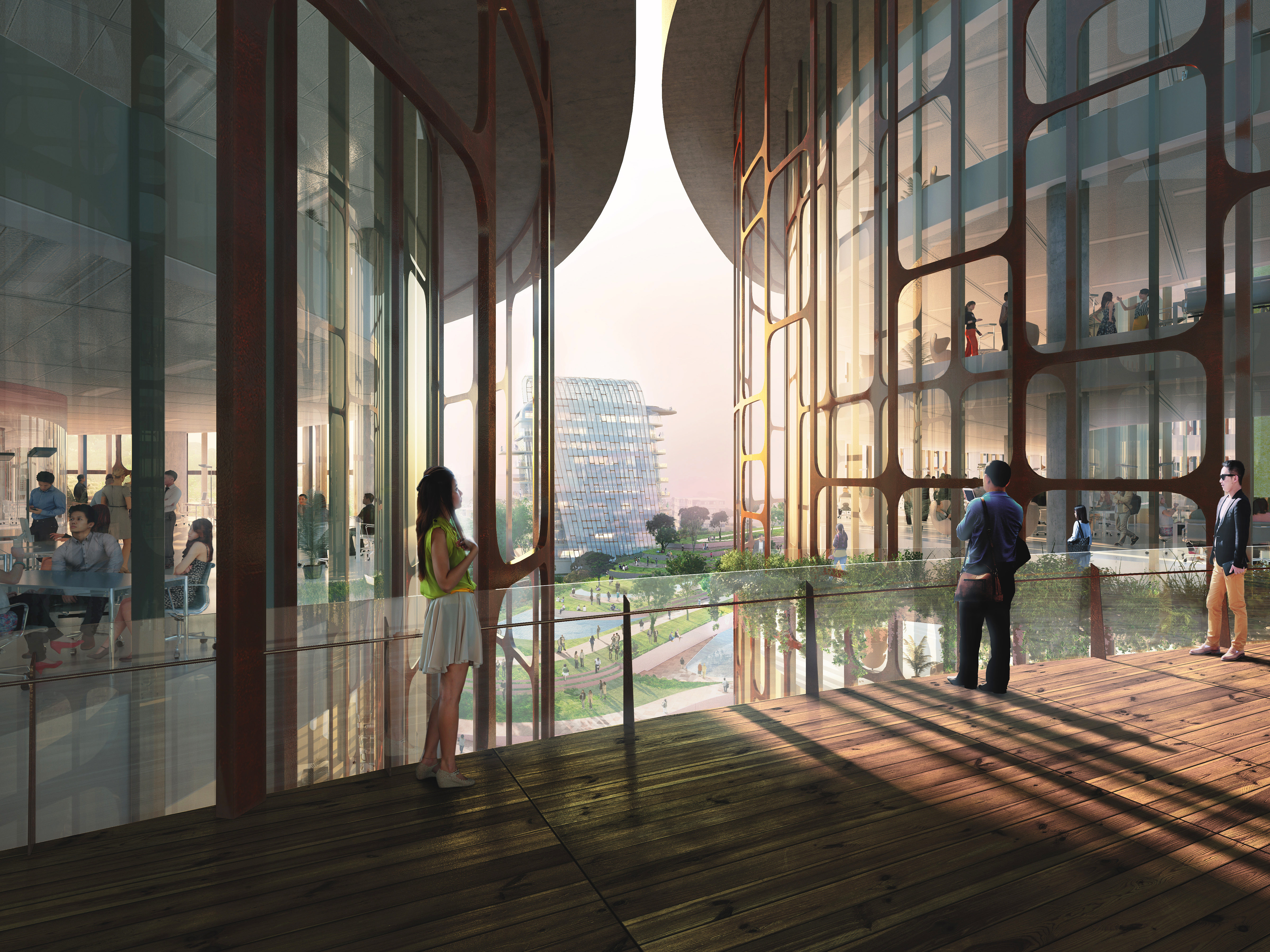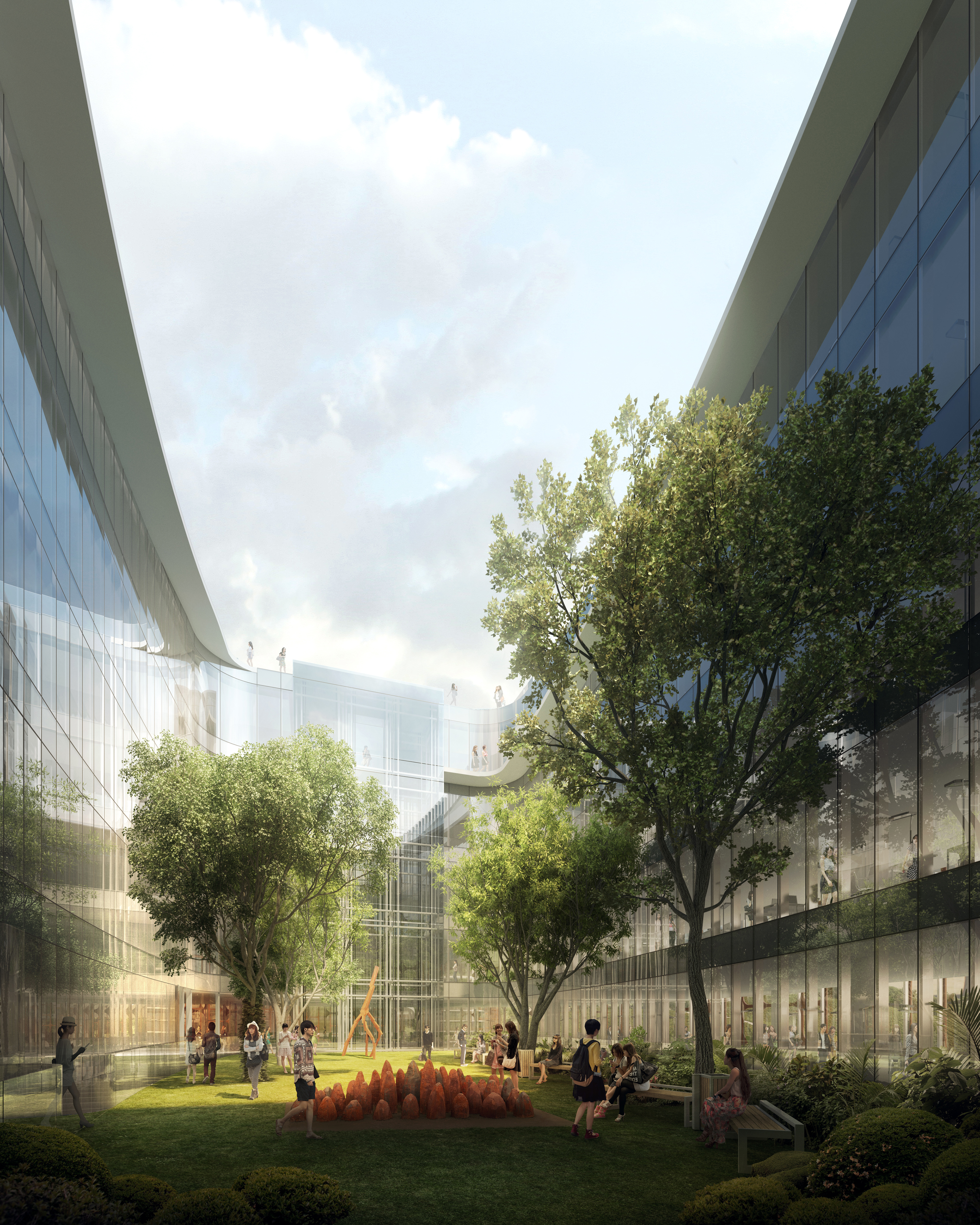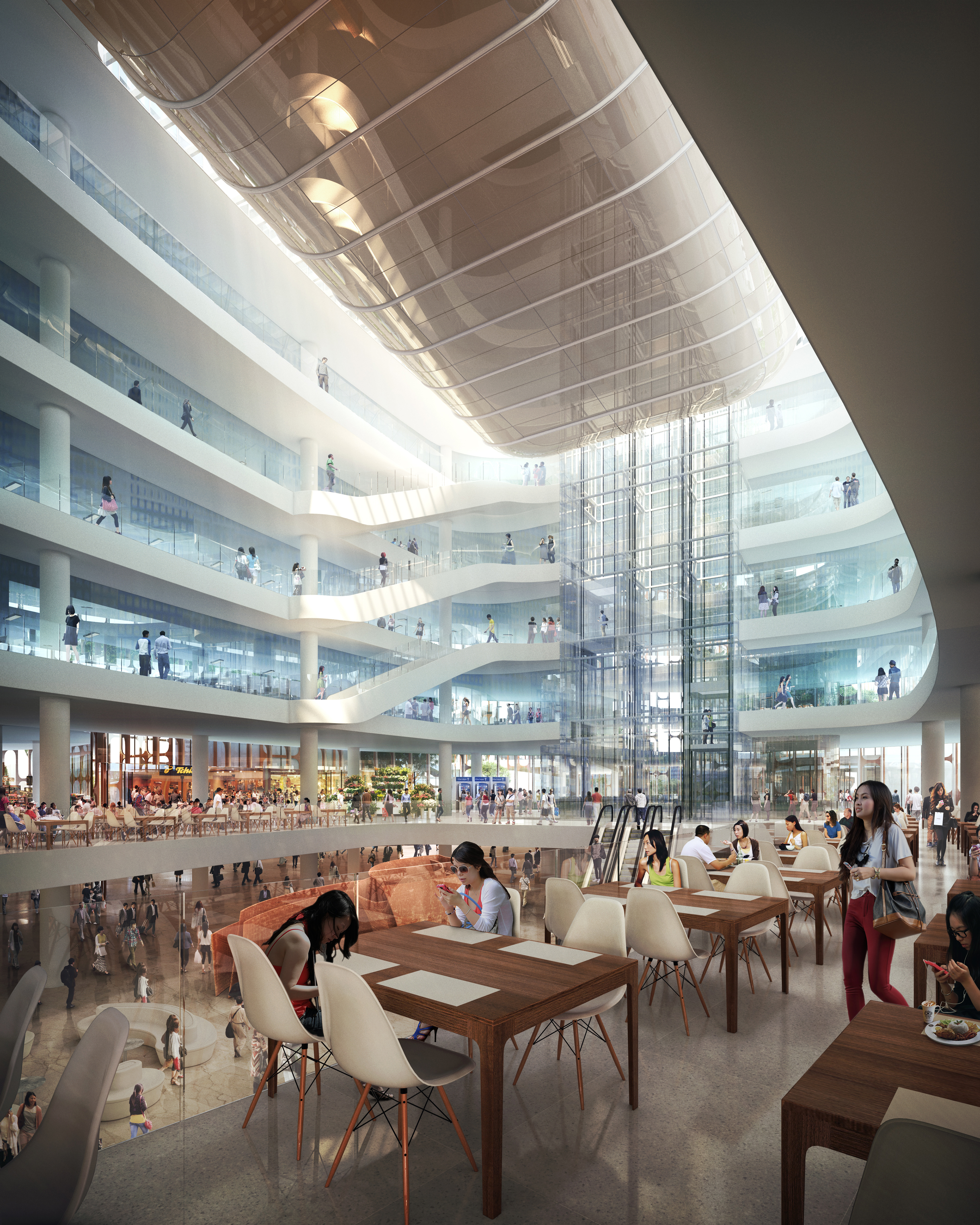 The Beer Garden HQ
Hangzhou, China
The Beer Garden HQ is located in Hangzhou, one of the most picturesque cities in the world, along the forested eastern slope of the hills bordering the western edge of West Lake, a designated UNESCO World Heritage Site.
The client, a leading techfin company, is committed to the wellbeing of their employees, believing that business productivity is enhanced if employees are happy and connected with each other.
The brief was to create an environment that would harnesses social interactions amongst the people employed by the company.
Bromberg was inspired by Hangzhou's uplifting natural environment but also by the traditional dwellings found in Hakka villages of Southern China, built in a circular shape to accommodate a large central courtyard for villagers to gather together and entertain each other, promoting strong social ties between them.
The architect's proposal contains a multitude of doughnut-shaped buildings, each of which contains a communal courtyard as well as an accessible green rooftop. These buildings are, moreover, linked via pedestrian passageways both on the ground level and up at higher levels so that they exist as part of a larger complex.
The space in between the buildings also function as gardens and outdoor sports area, connecting people and creating a sense of community and ultimately enhancing the surrounding natural environment, against which this project is set.
The project name was derived from the fact that this site used to house a beer brewery. The scheme contains not only the company's headquarters but also cafes and restaurants, convenience stores, fitness centres, spas, childcare facilities, a clinic and even a teahouse serving tea with tea leaves harvested directly off one of the roof terraces.
Without sacrificing efficiency and privacy, this network of interactive spaces and events becomes a new model of business, suitable for a company, which sees itself as a collective of talents – more a family than a corporate enterprise – at the cutting-edge of a new technology.
Project data
Client: Confidential
Site area:  88,526 sqm | Gross floor area: 164, 205 sqm
Status: Concept Design,  2014