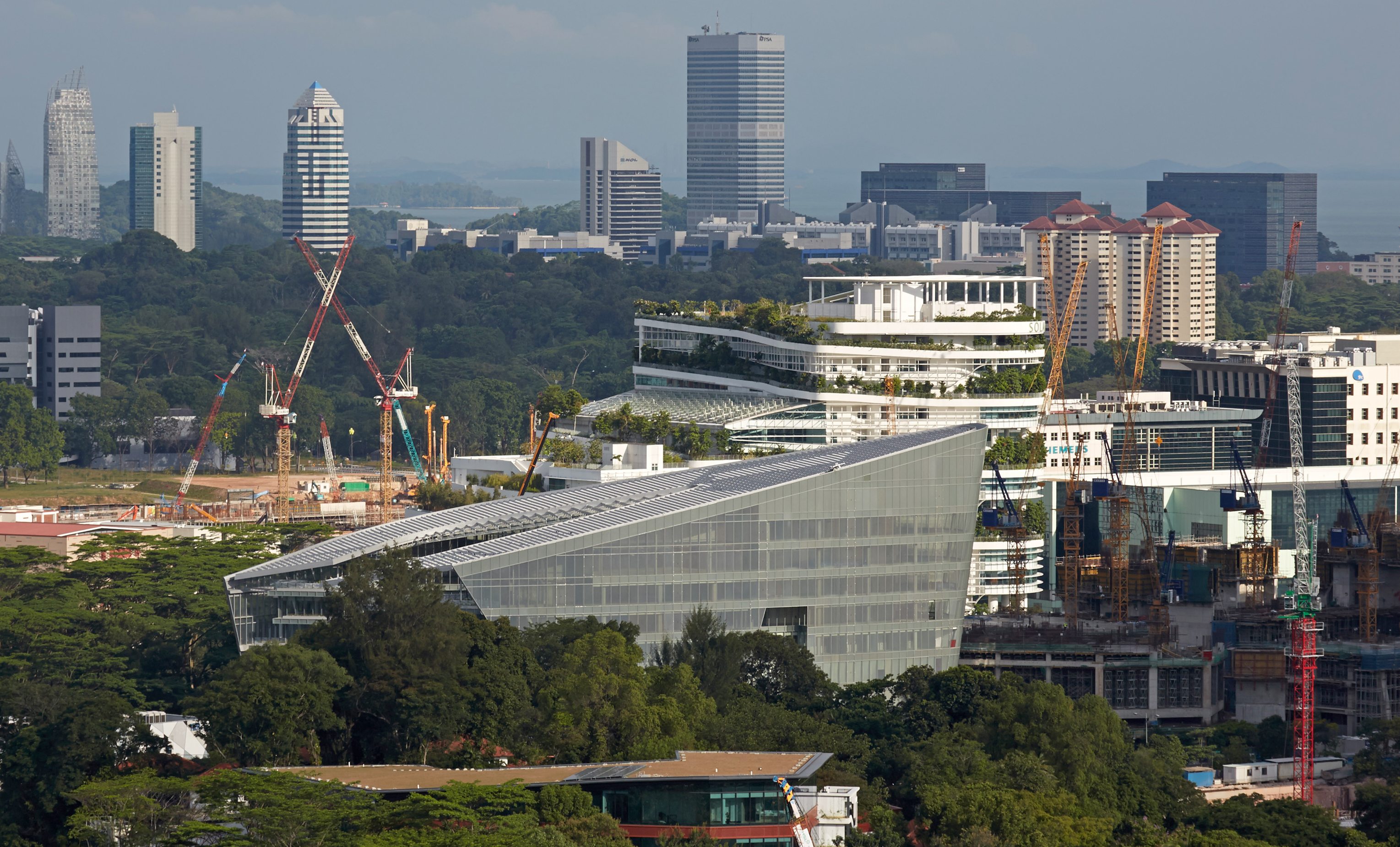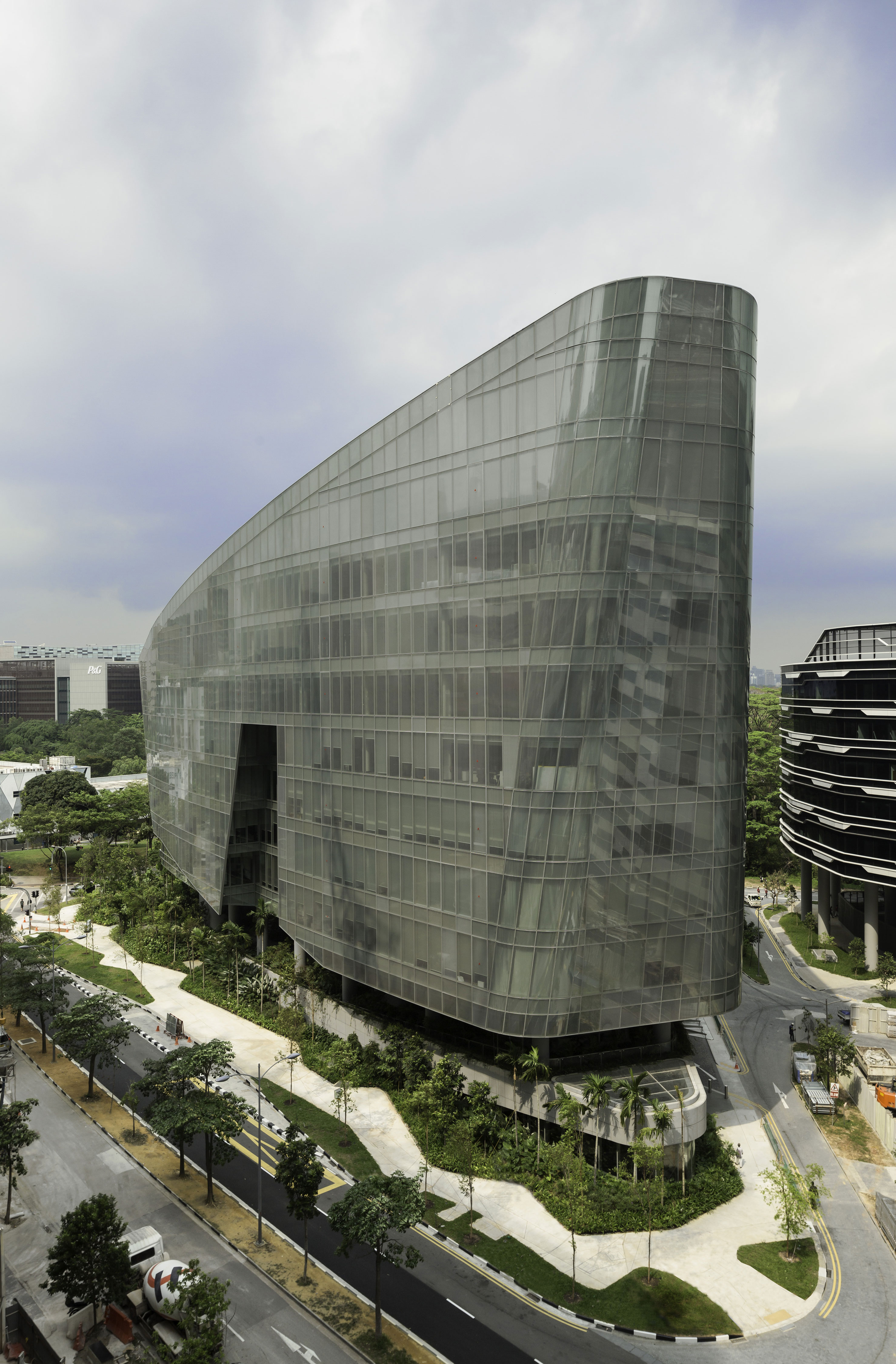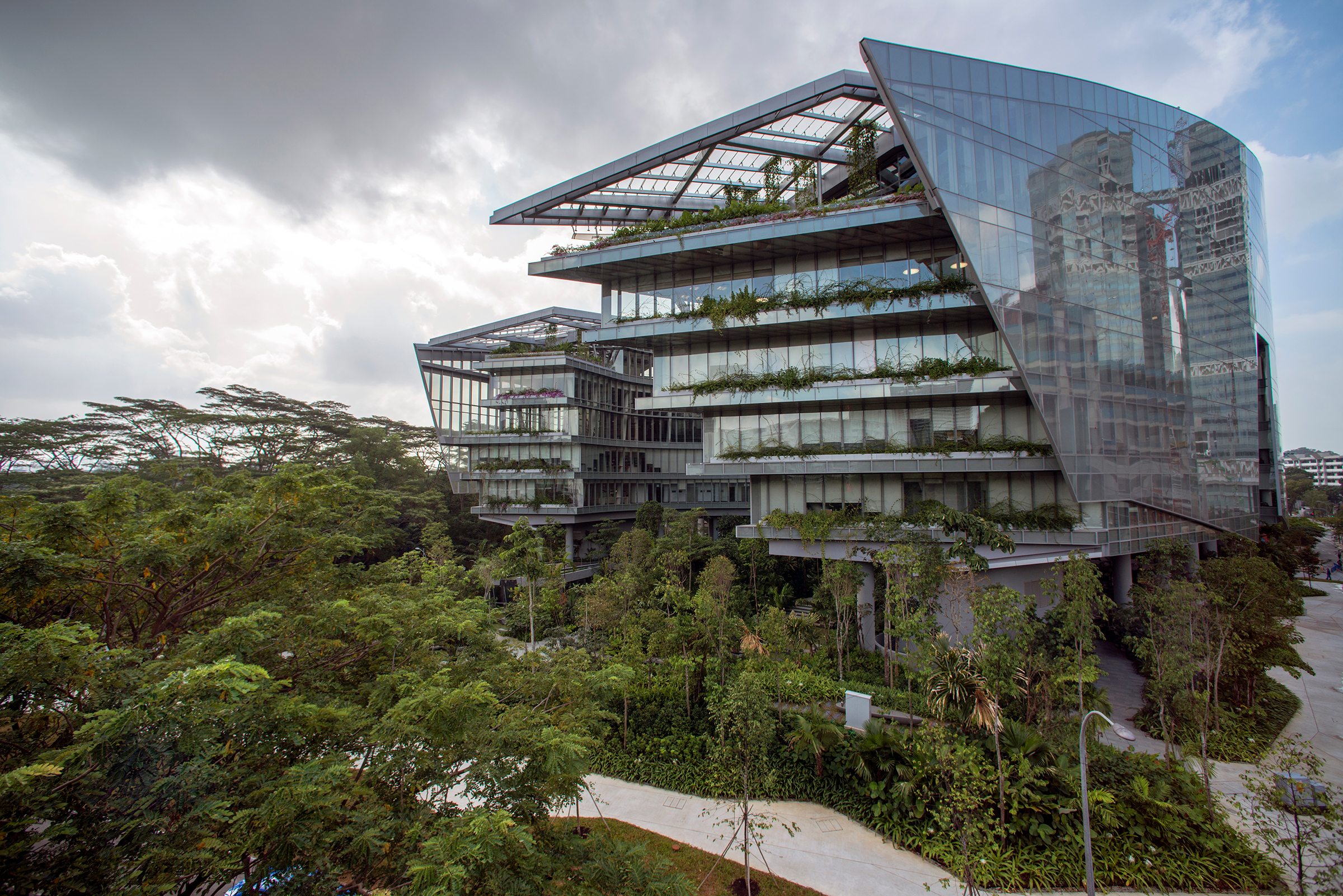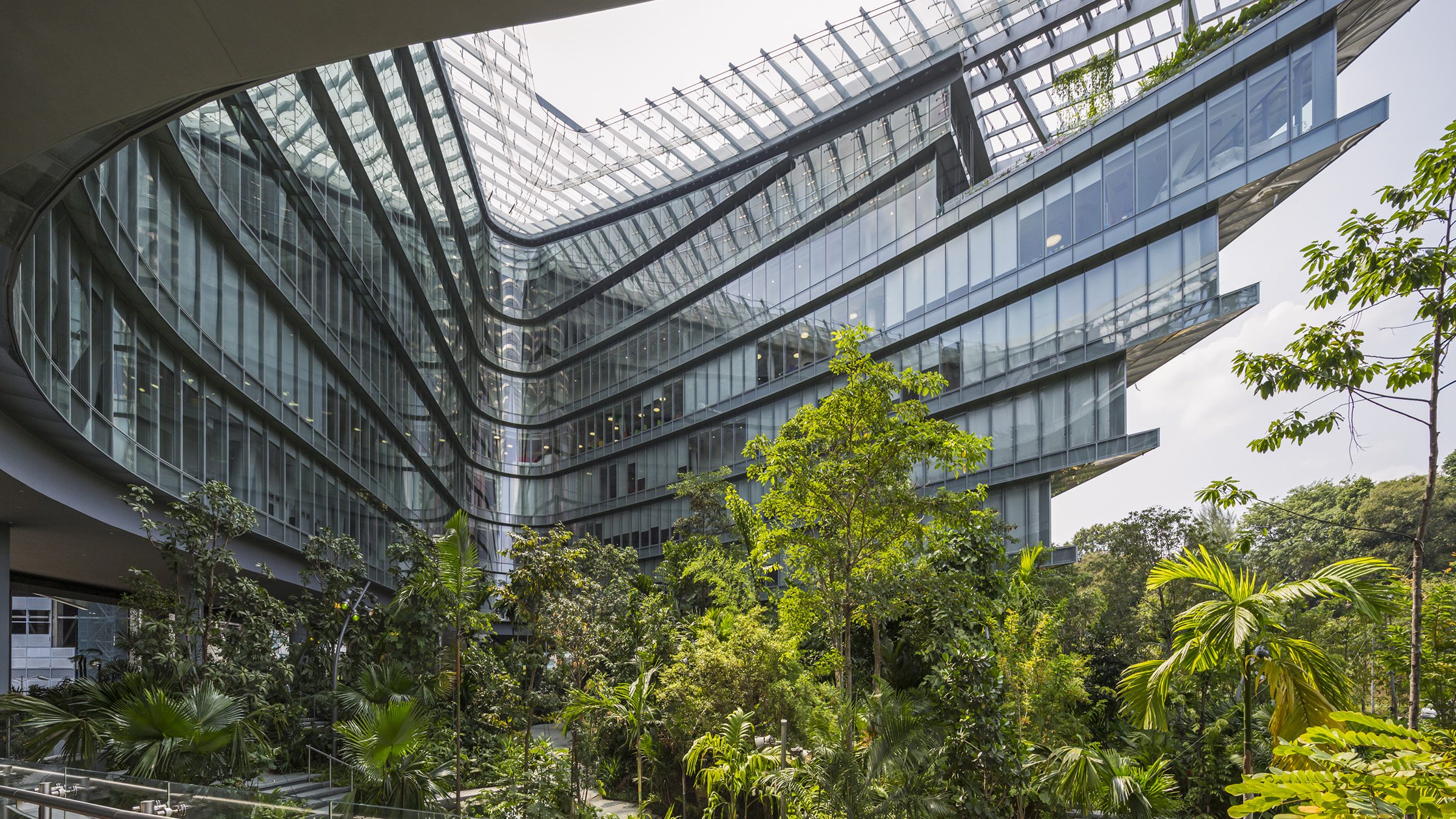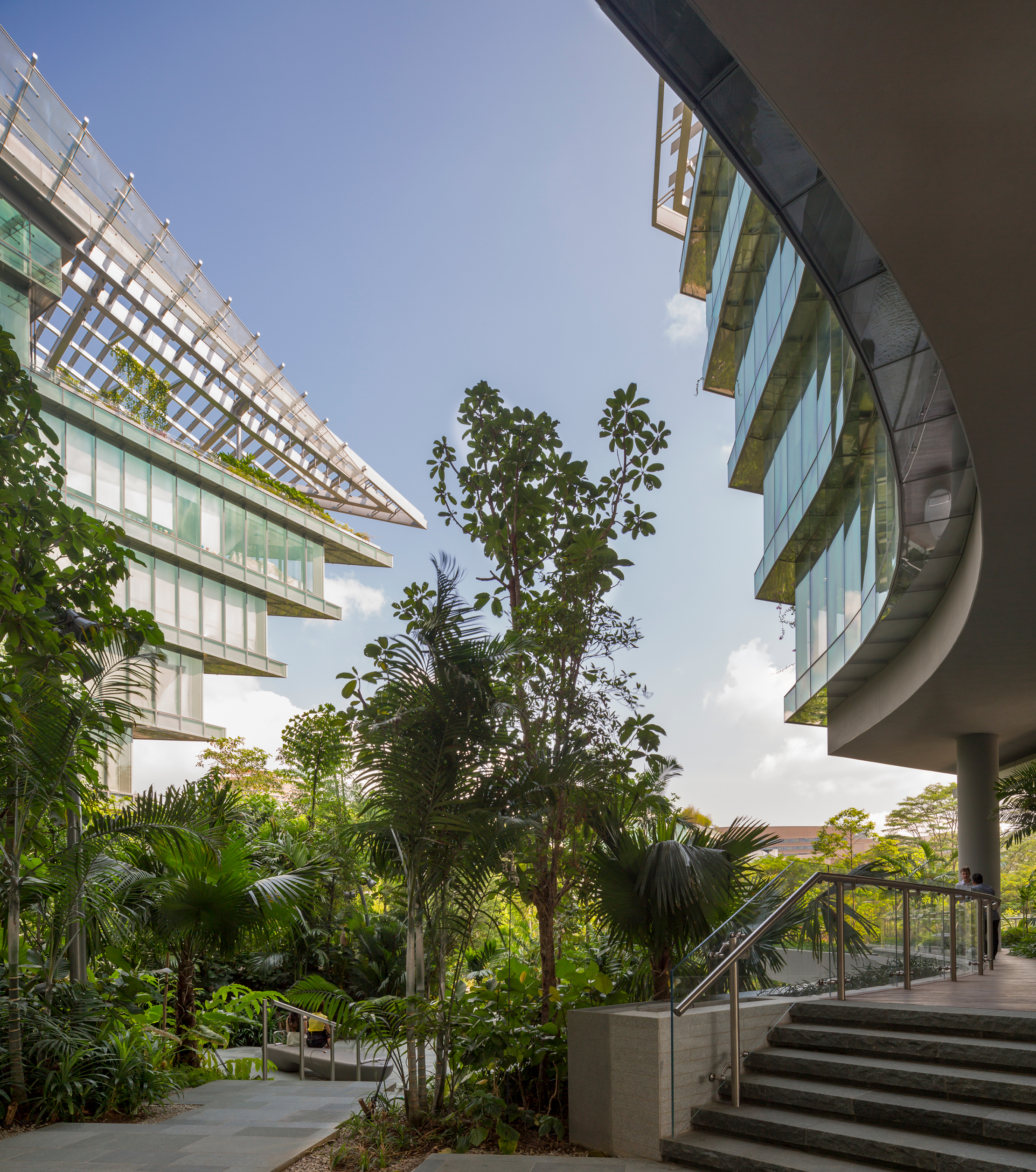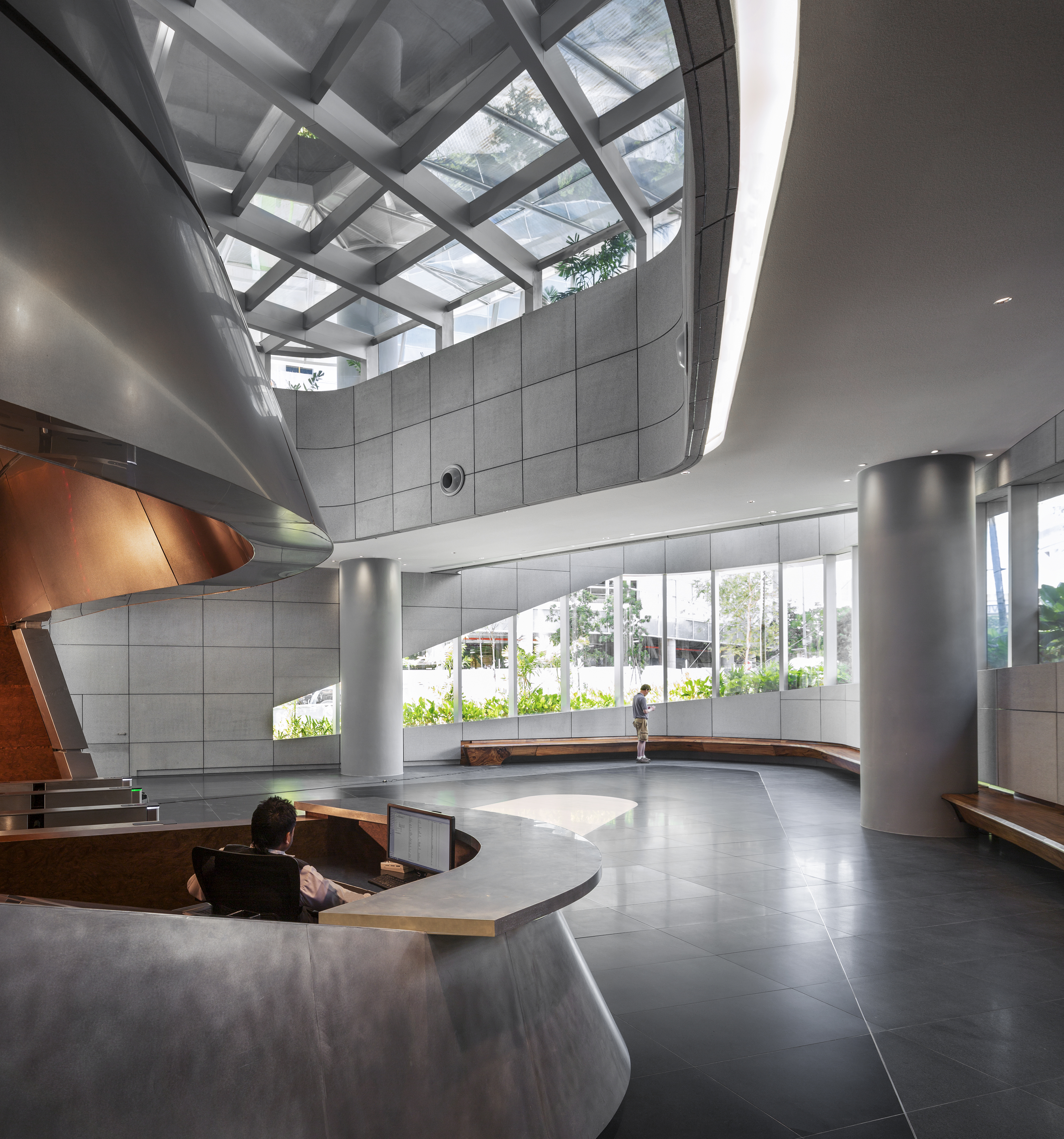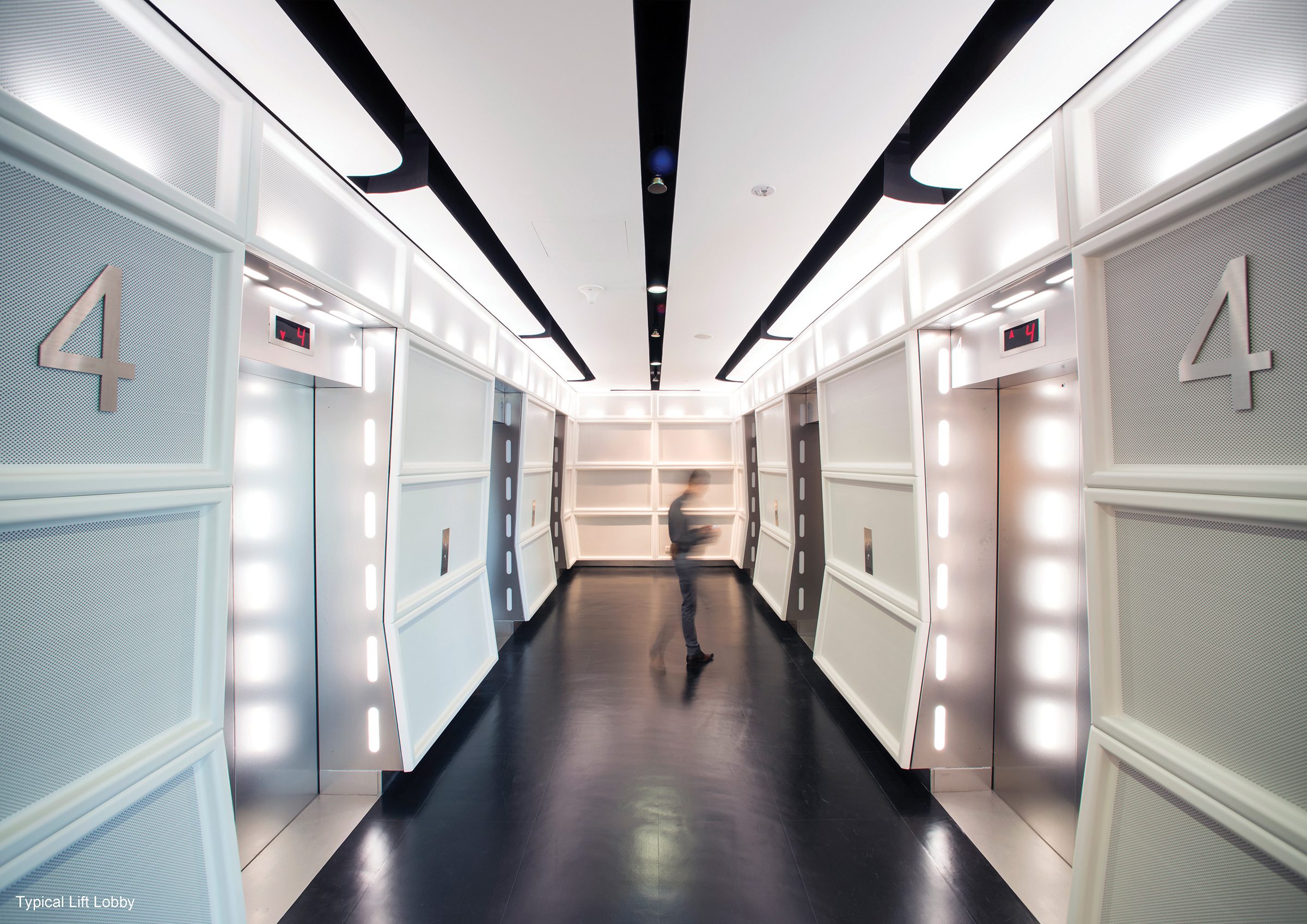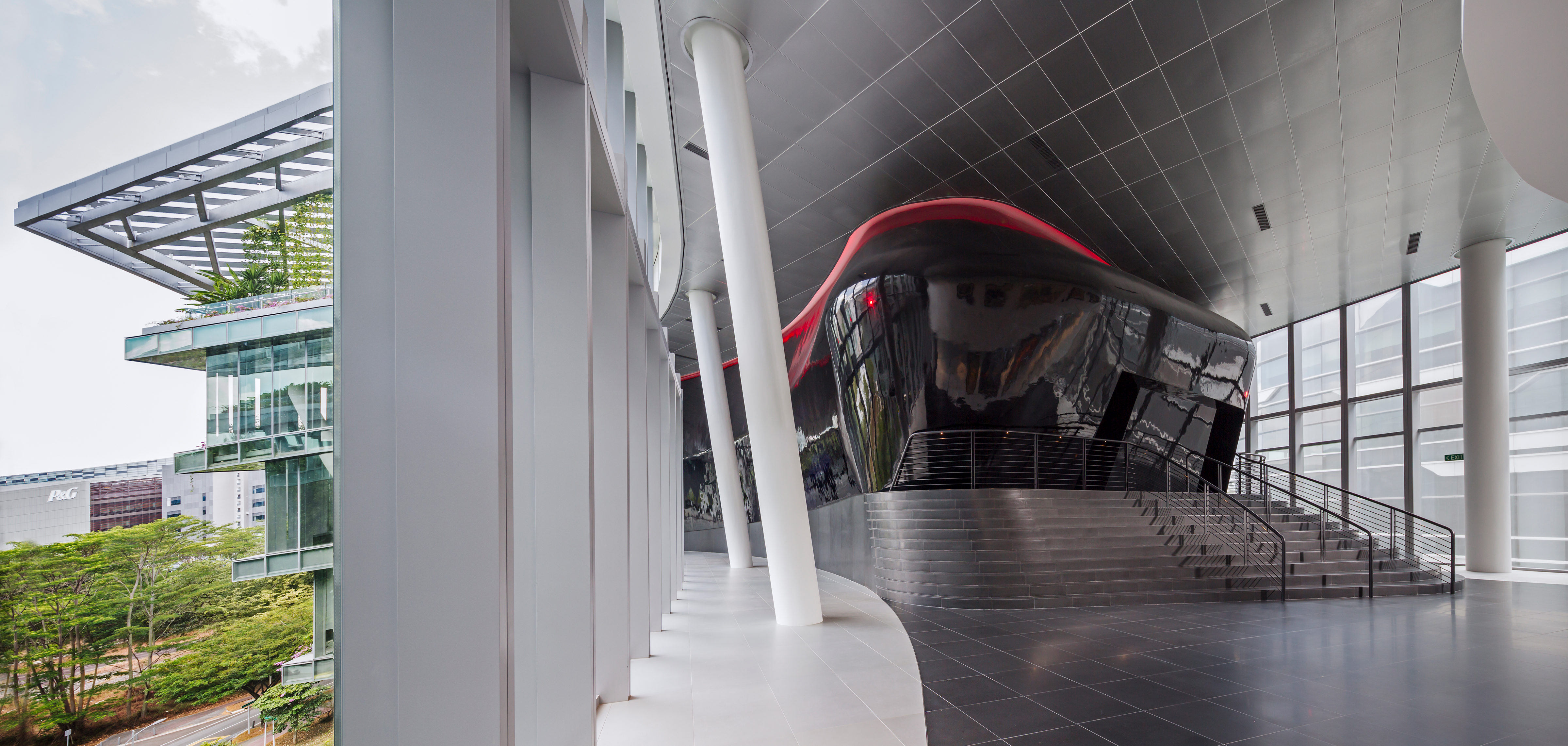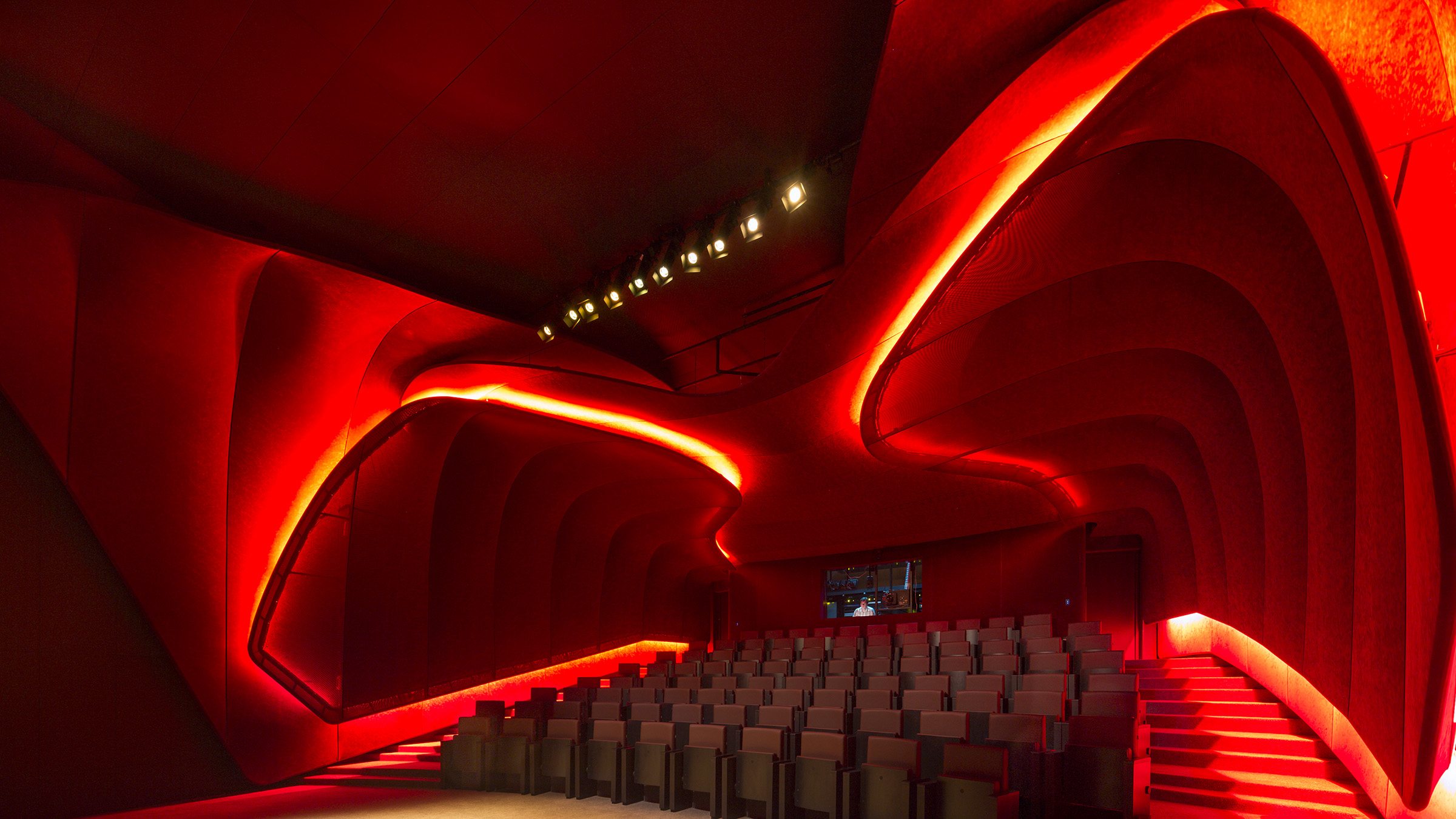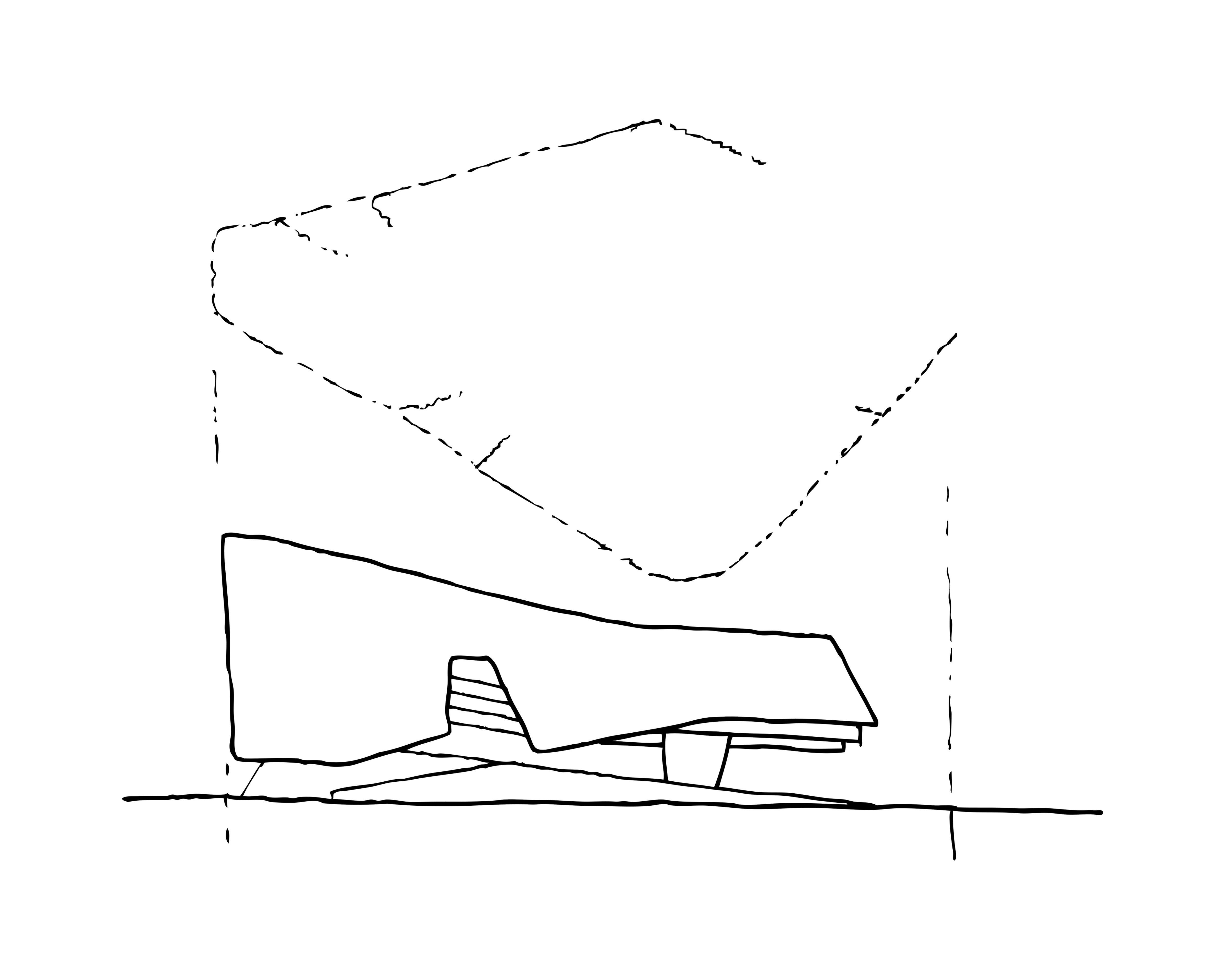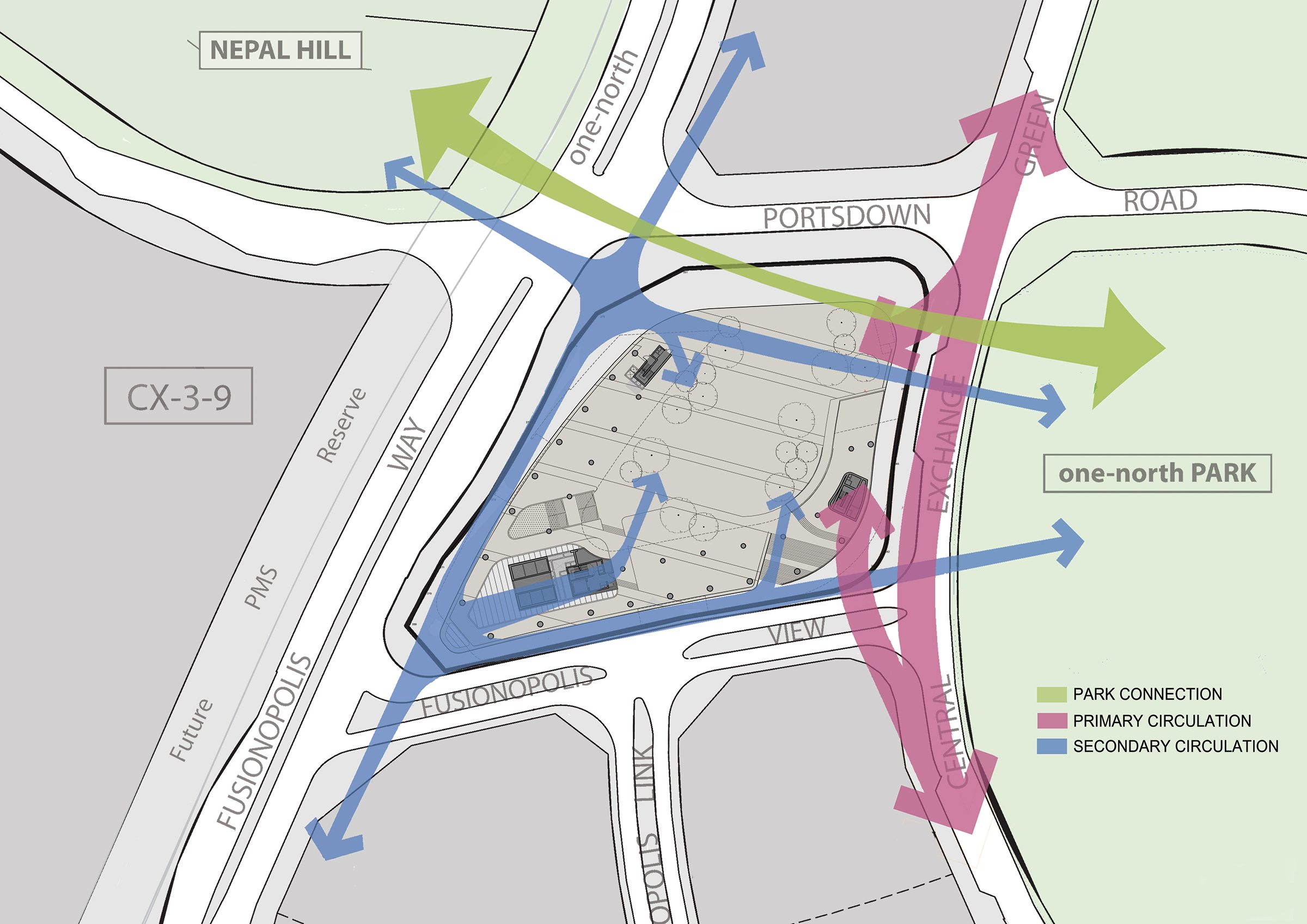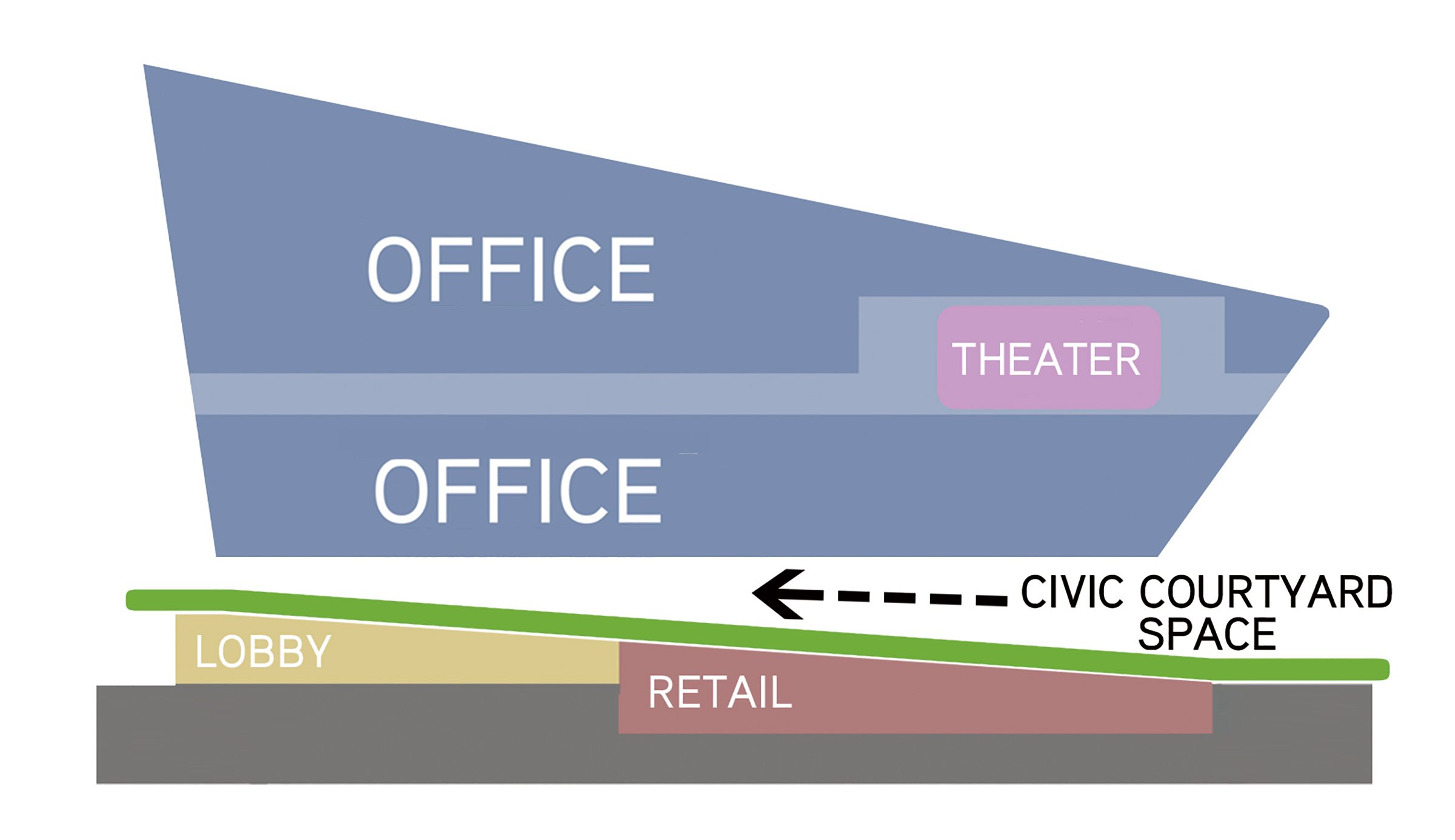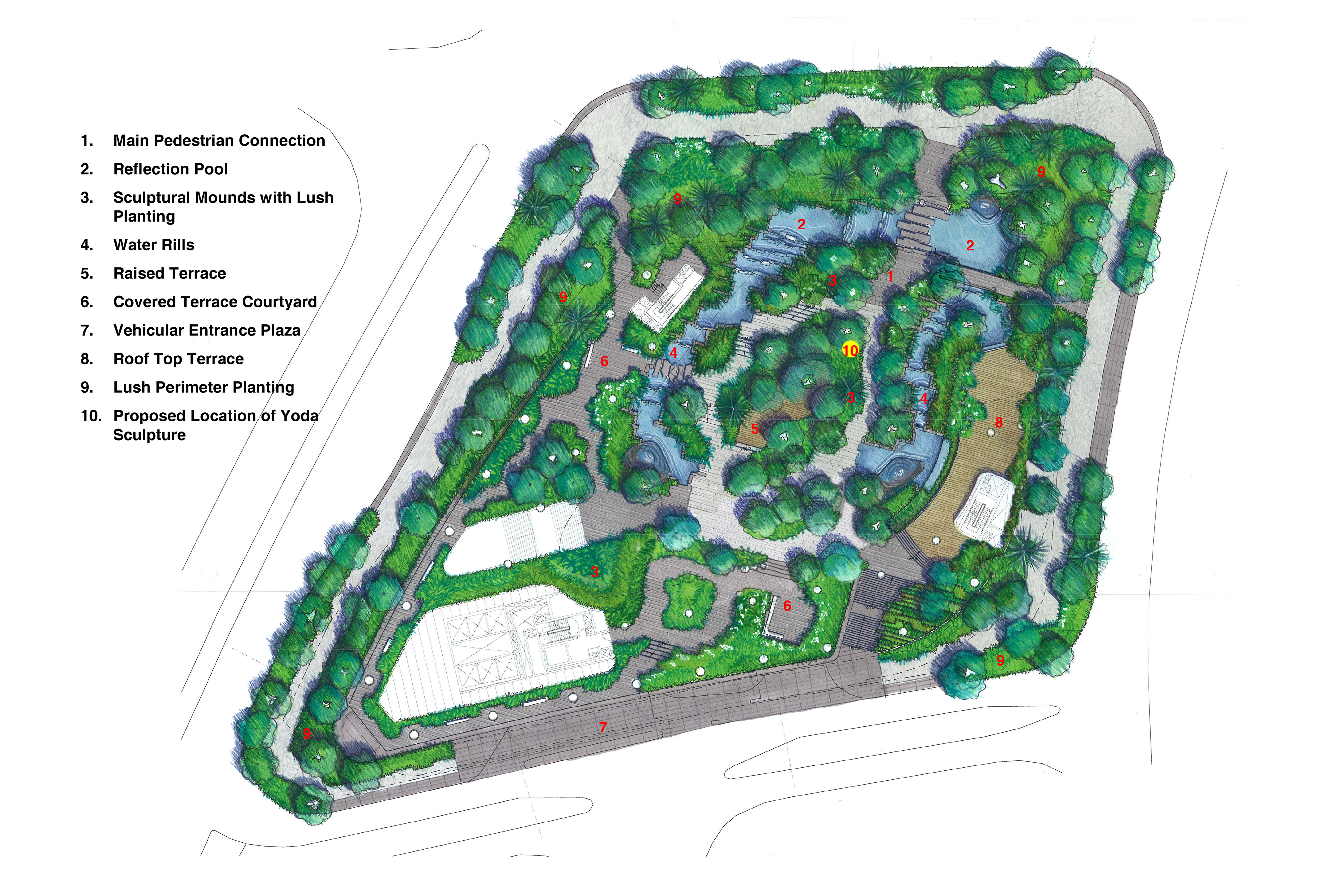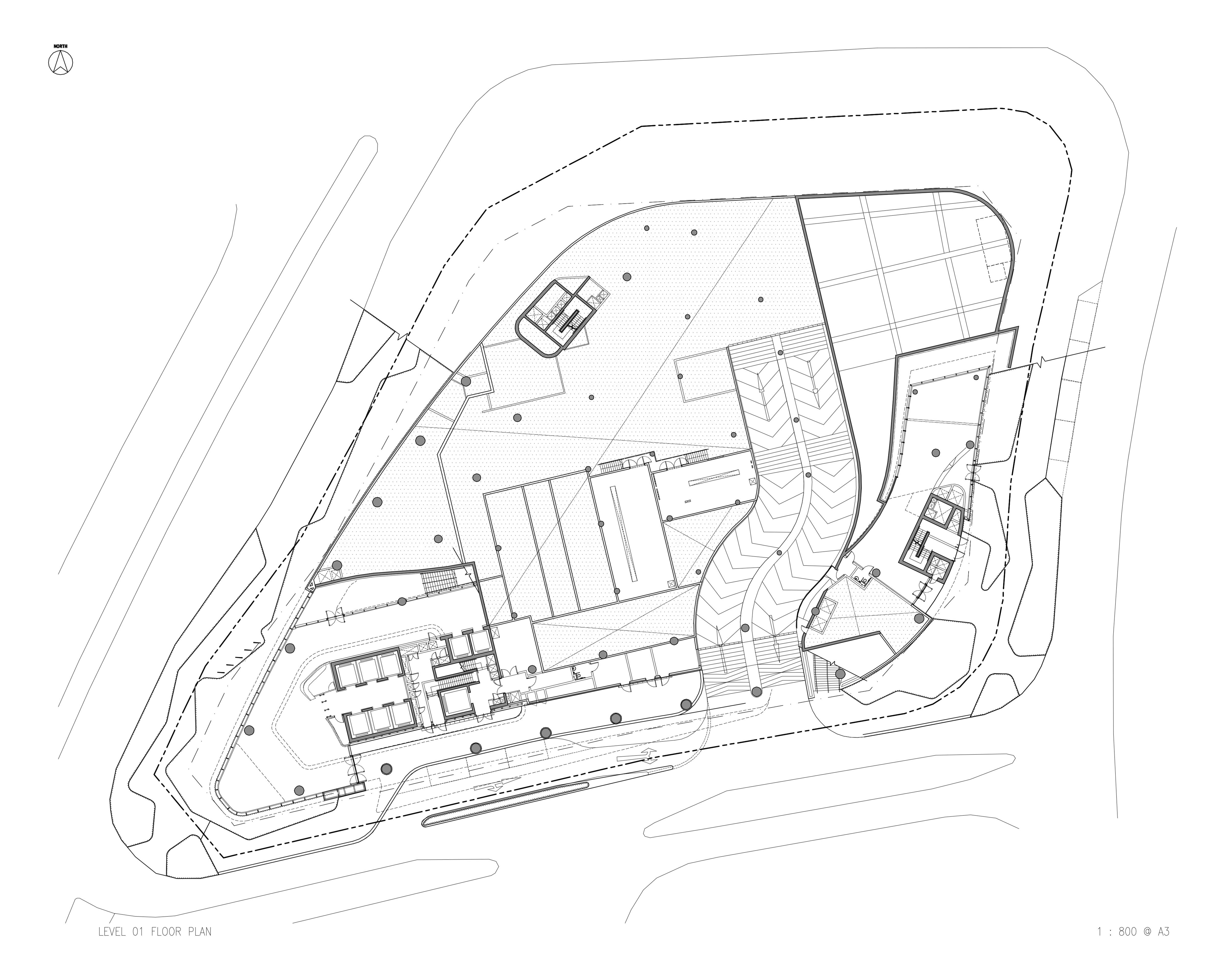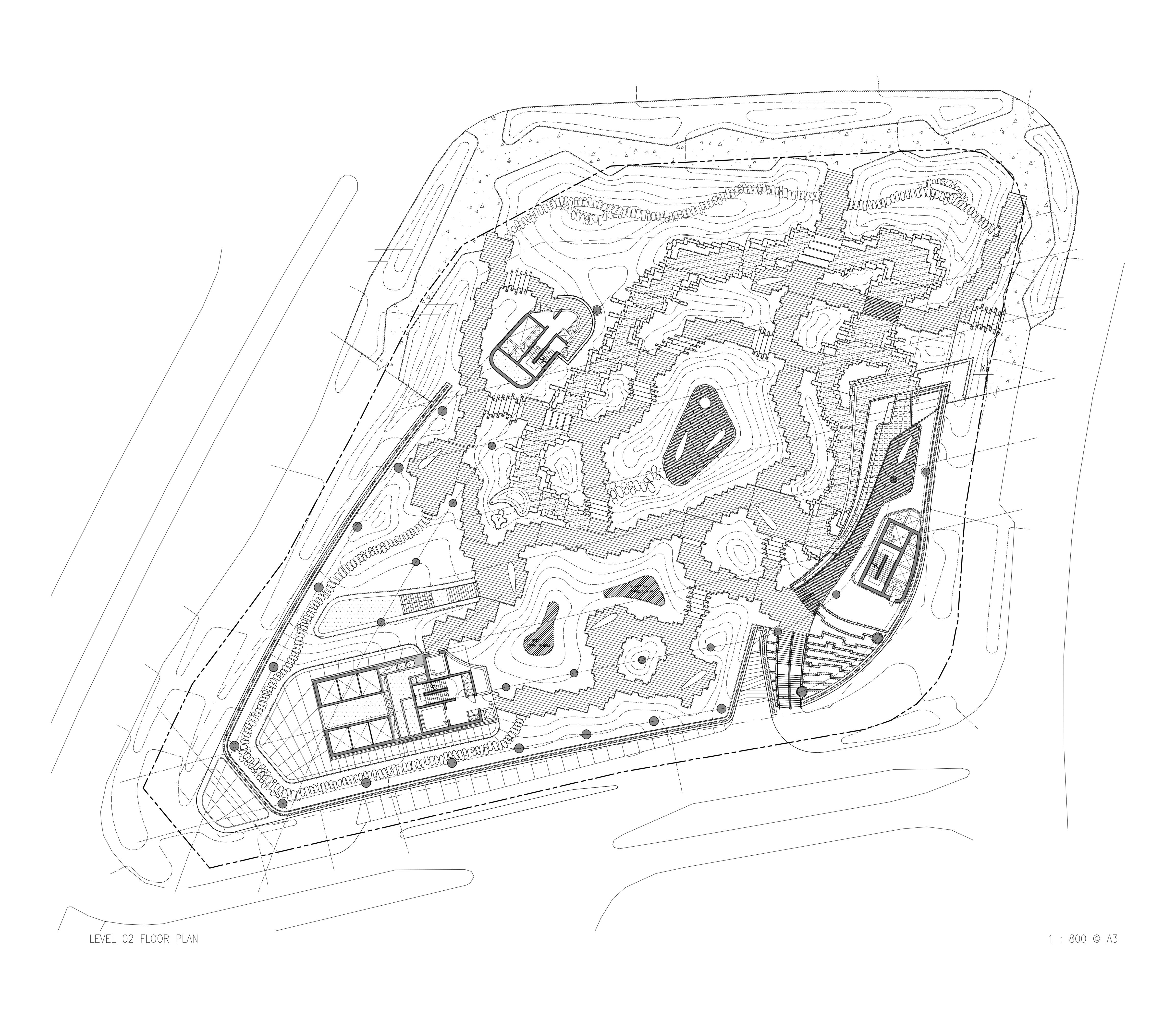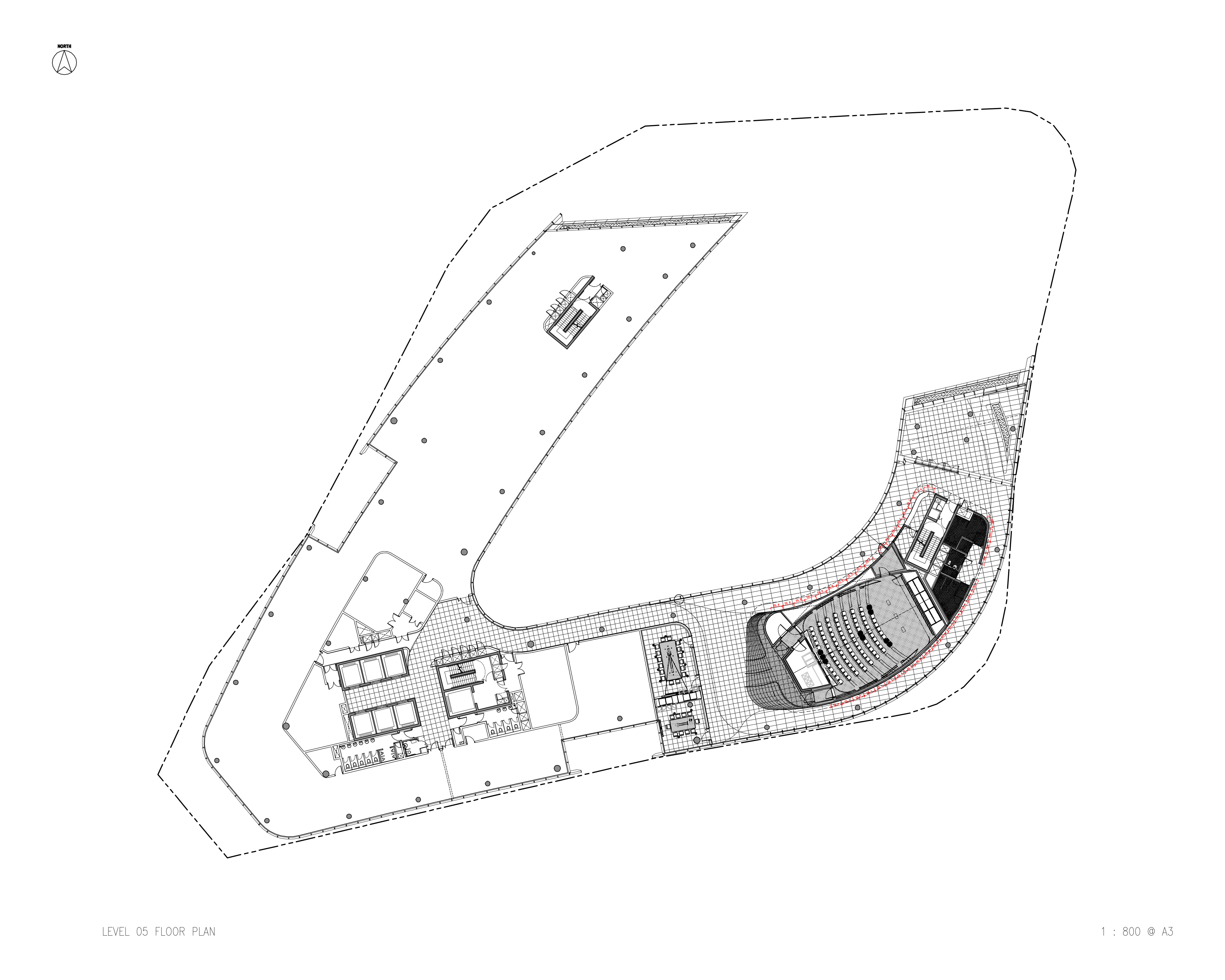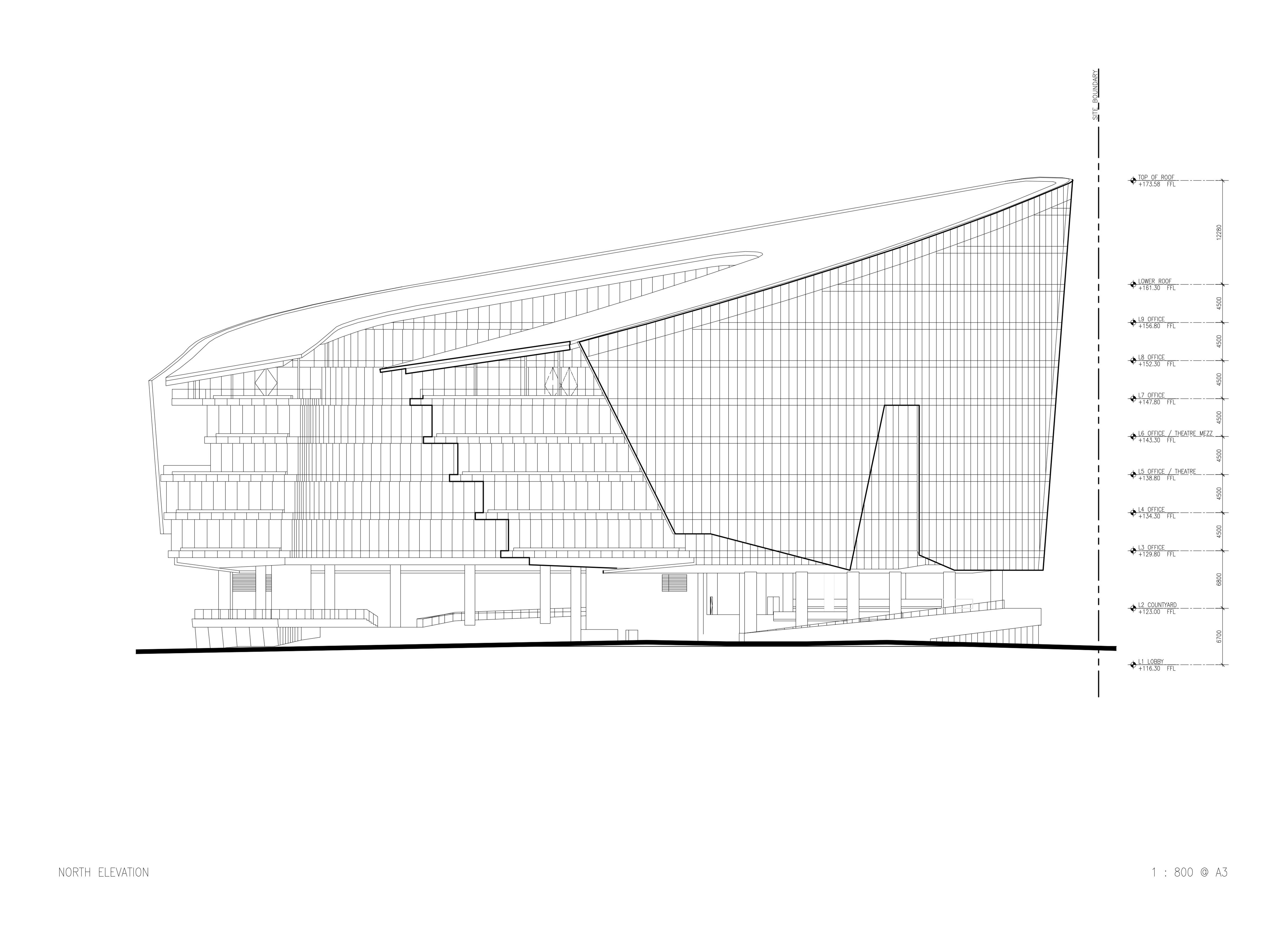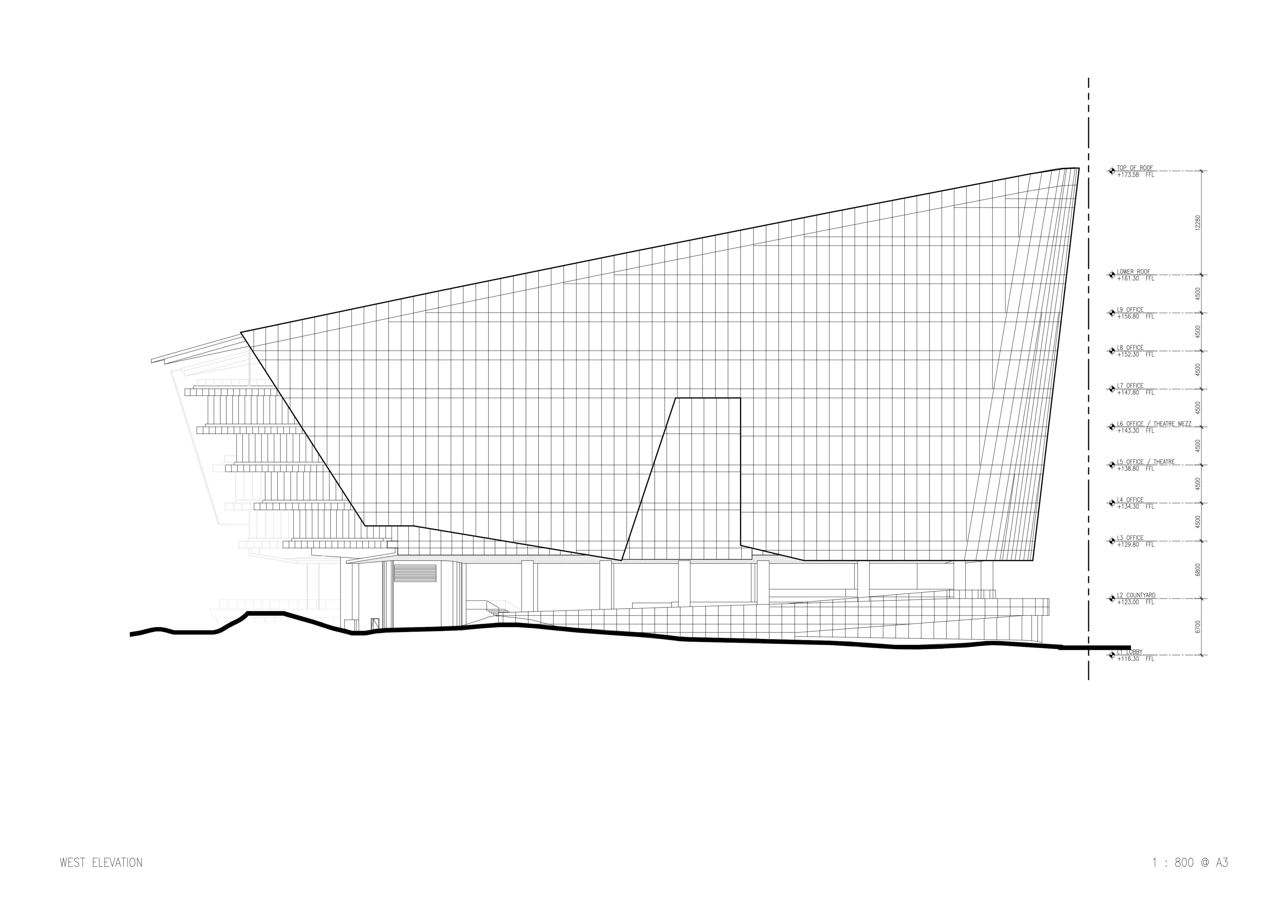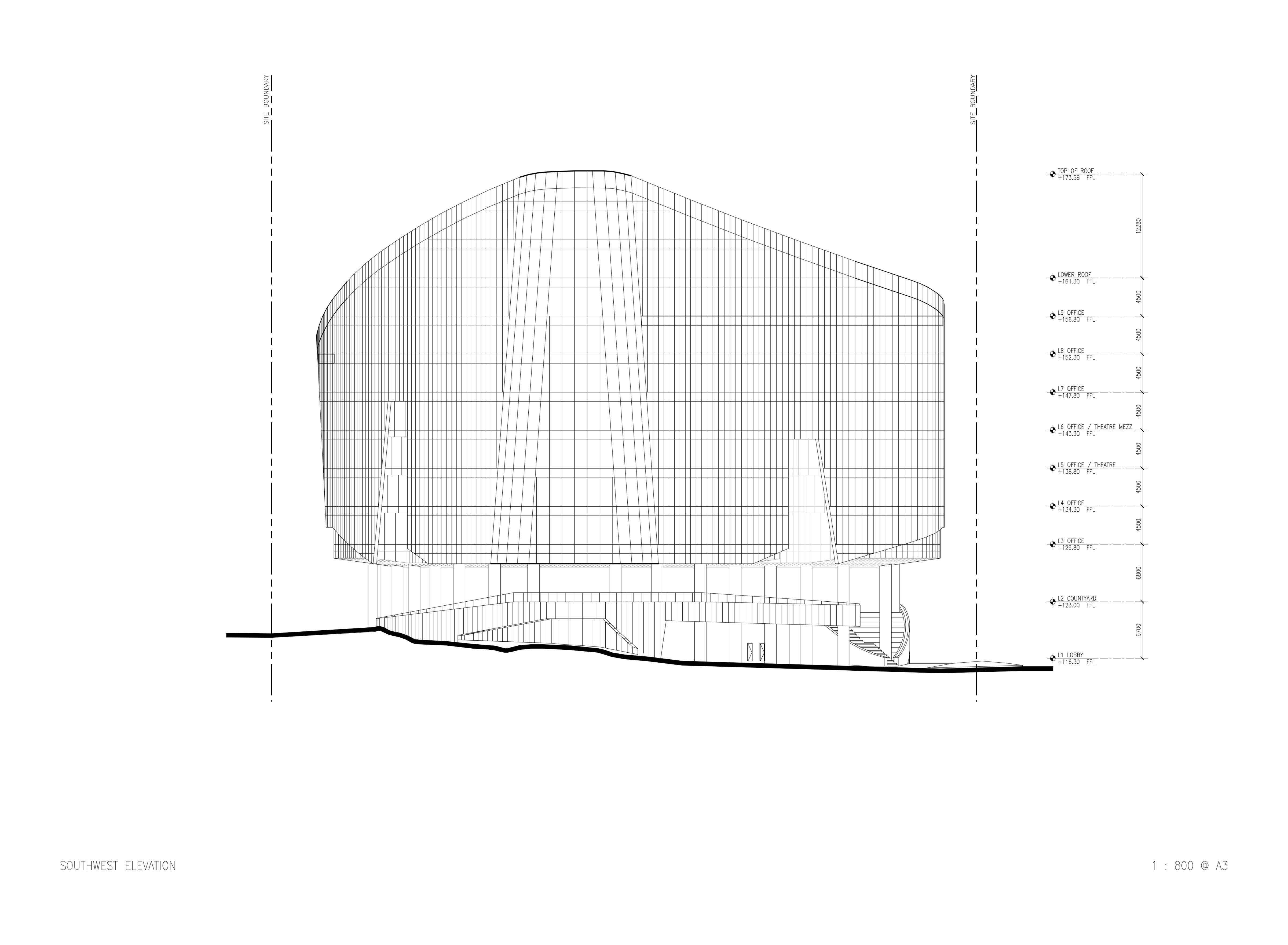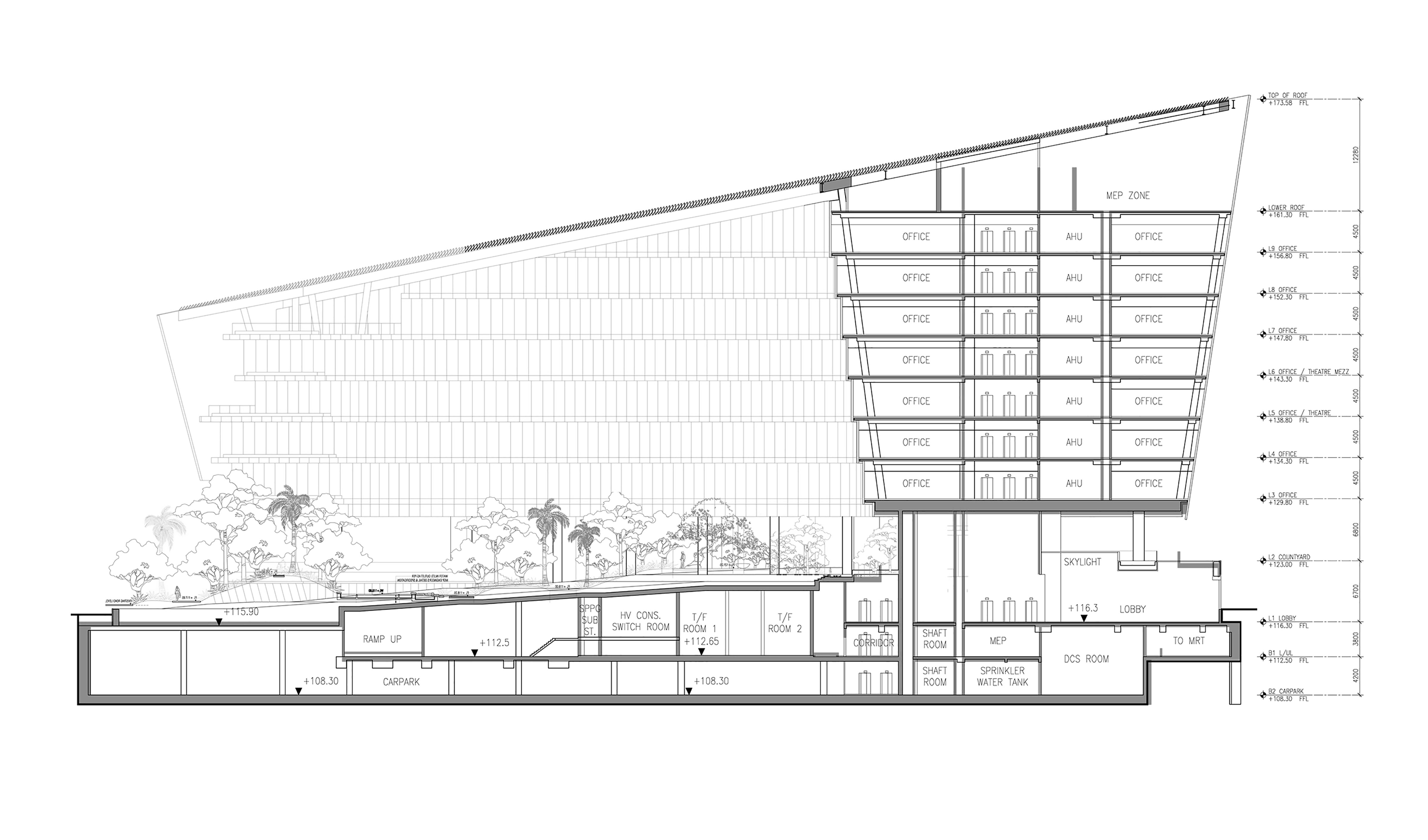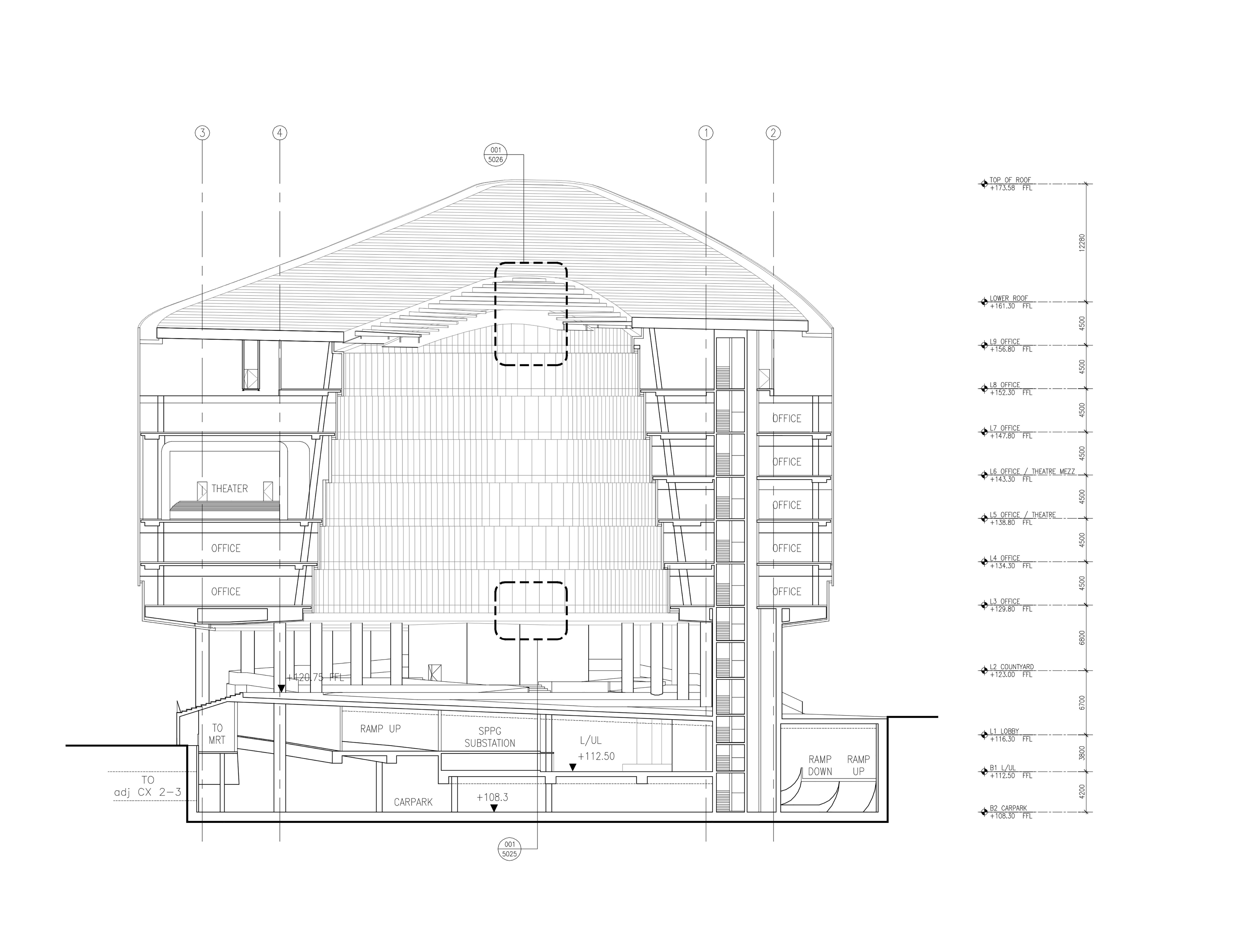 Sandcrawler
Buona Vista, Singapore
Sandcrawler is the regional headquarters for Lucasfilm Singapore owned by Lucas Real Estate Singapore. The project introduces an unusual but elegant solution for combining the intended commercial office use with a strong civic ambition.
Its robust 'horseshoe' plan was developed within the strict masterplanning guidelines around height, massing and form. The area of Singapore, where Sandcrawler is located, is One North, designated for research and development activities in the biomedical sciences, info-comm technology and media industries.
The nine-storey-high building, opened in 2014, tapers upwards for reduced massing. The entire building, moreover, has been raised on stilts 13 metres above the ground to ease access for public and provide additional shelters from the rain as well as sun. Its stepped overhang profile also facilitates natural shading.
The courtyard, rich with greenery, feels open yet sheltered and protected. It is interwoven with winding secret footpaths, stepping stones, arched bridges and raised platforms over running water and ponds.
The scheme also fulfills the client's aspiration for high efficiency in many ways. The 'taut' external chrome fritted glass envelope allows for good solar protection and privacy on the more exposed faces.
In contrast, the courtyard-facing façade is fully transparent, enabling unmitigated views of the greenery below and the activities therein two opposing wings of the building, ambitiously promoting a sense of community.
The reflective yet translucent exterior façade enables a glimpse of the state-of-the-art 100-seat theatre located right in the middle of the office space. Futuristic in its outlook, the theatre serves as the symbolic heart of the building, generating desire, passion and a sense of purpose.
The overhanging terraces at the horseshoe ends reveal cascading greenery. Here, the office workers can escape their environment, meet other workers and re-connect with the wider context of the surrounding city and beyond.
Project Data
Client: Lucasfilm Singapore
Site area: 61,816 sqm | Gross floor area: 21,468 sqm
Status: Completed in 2014