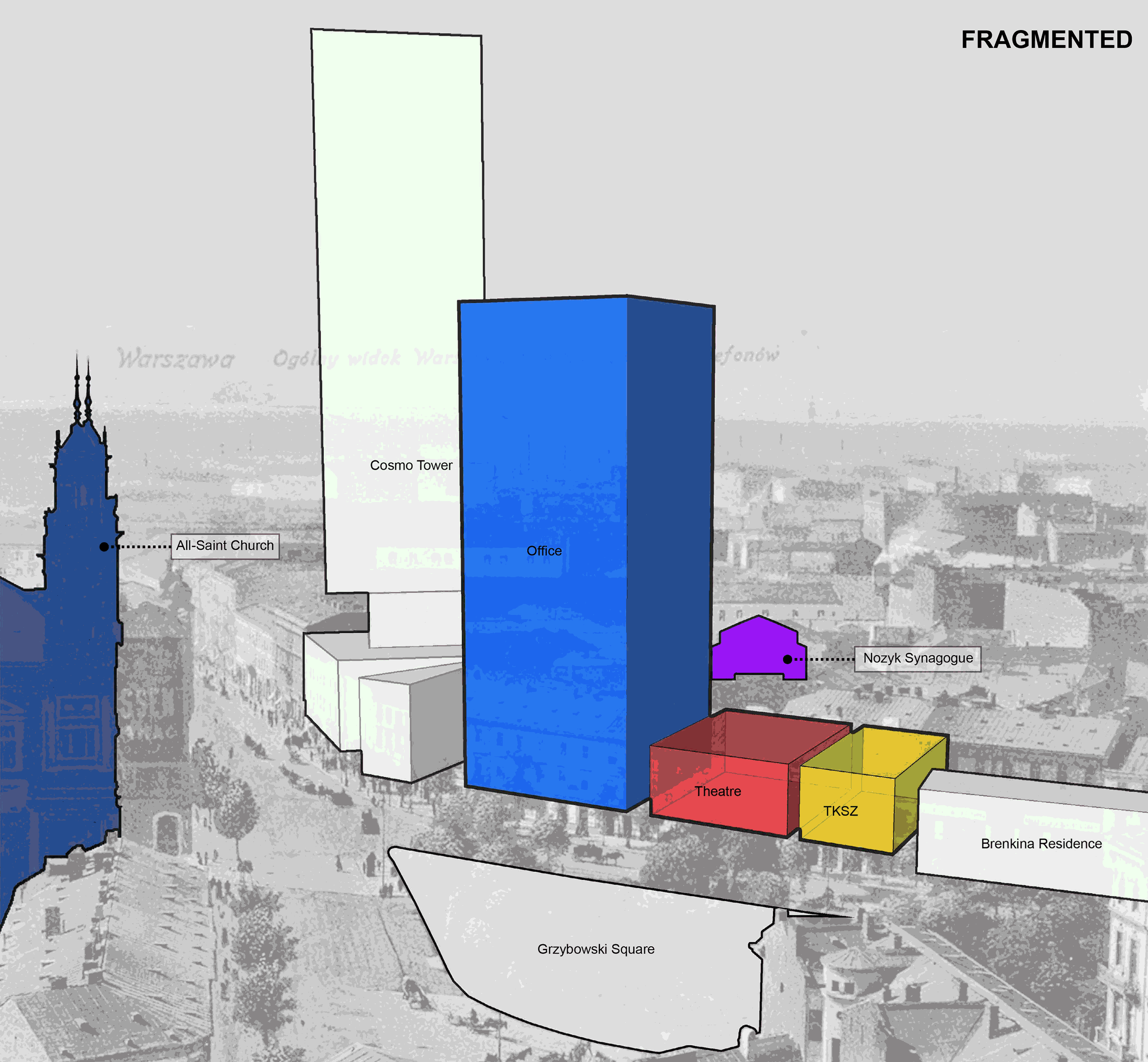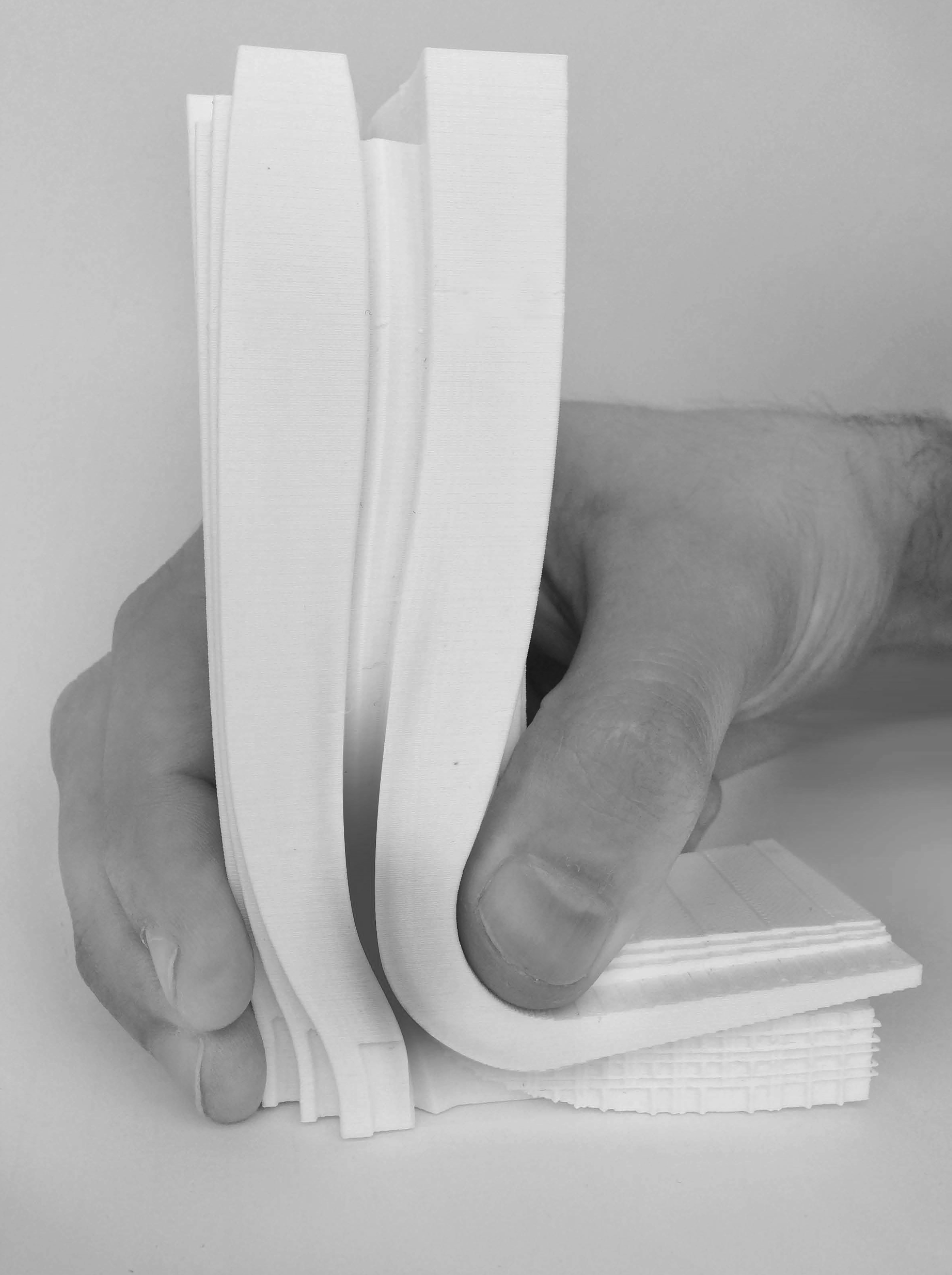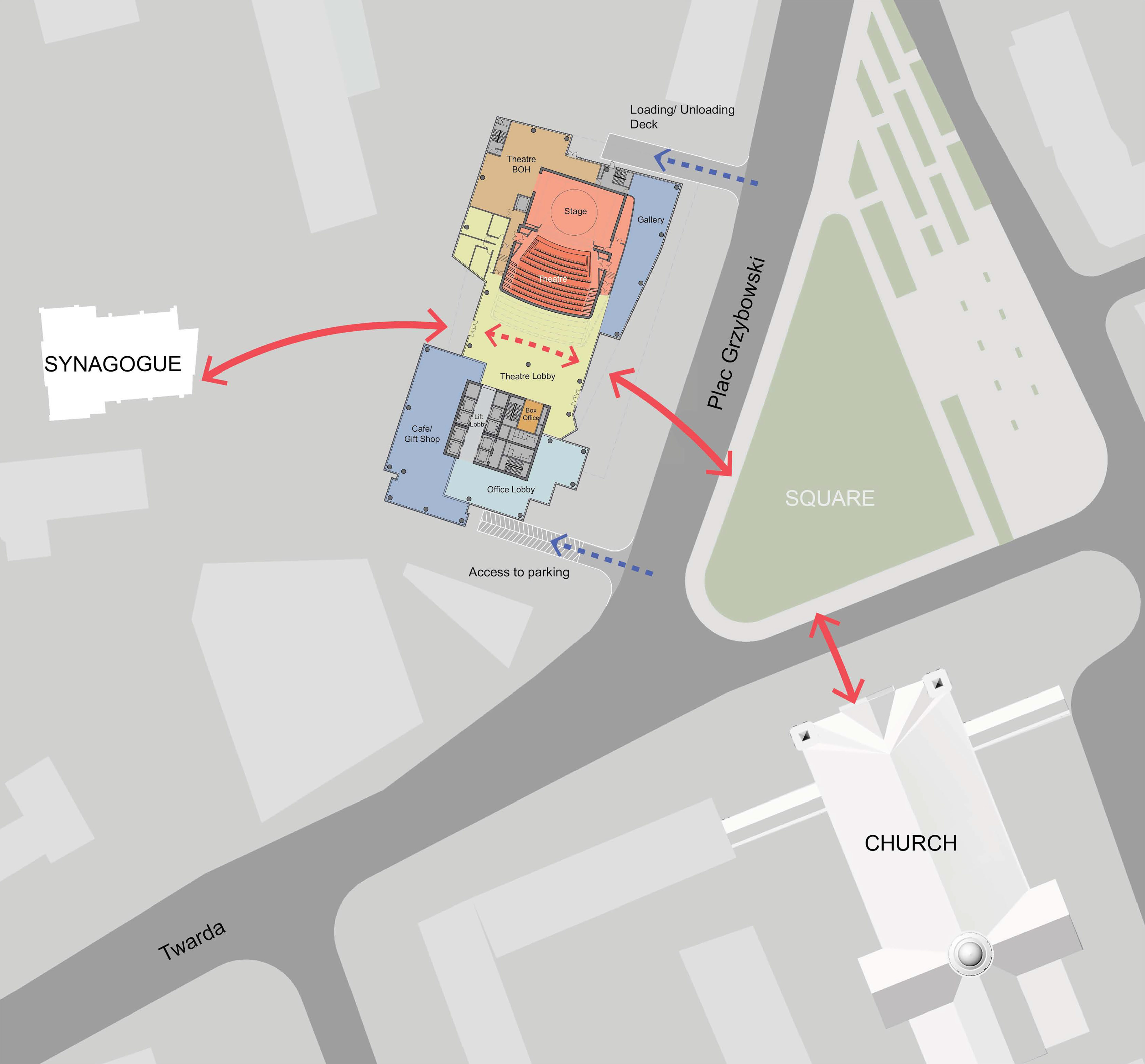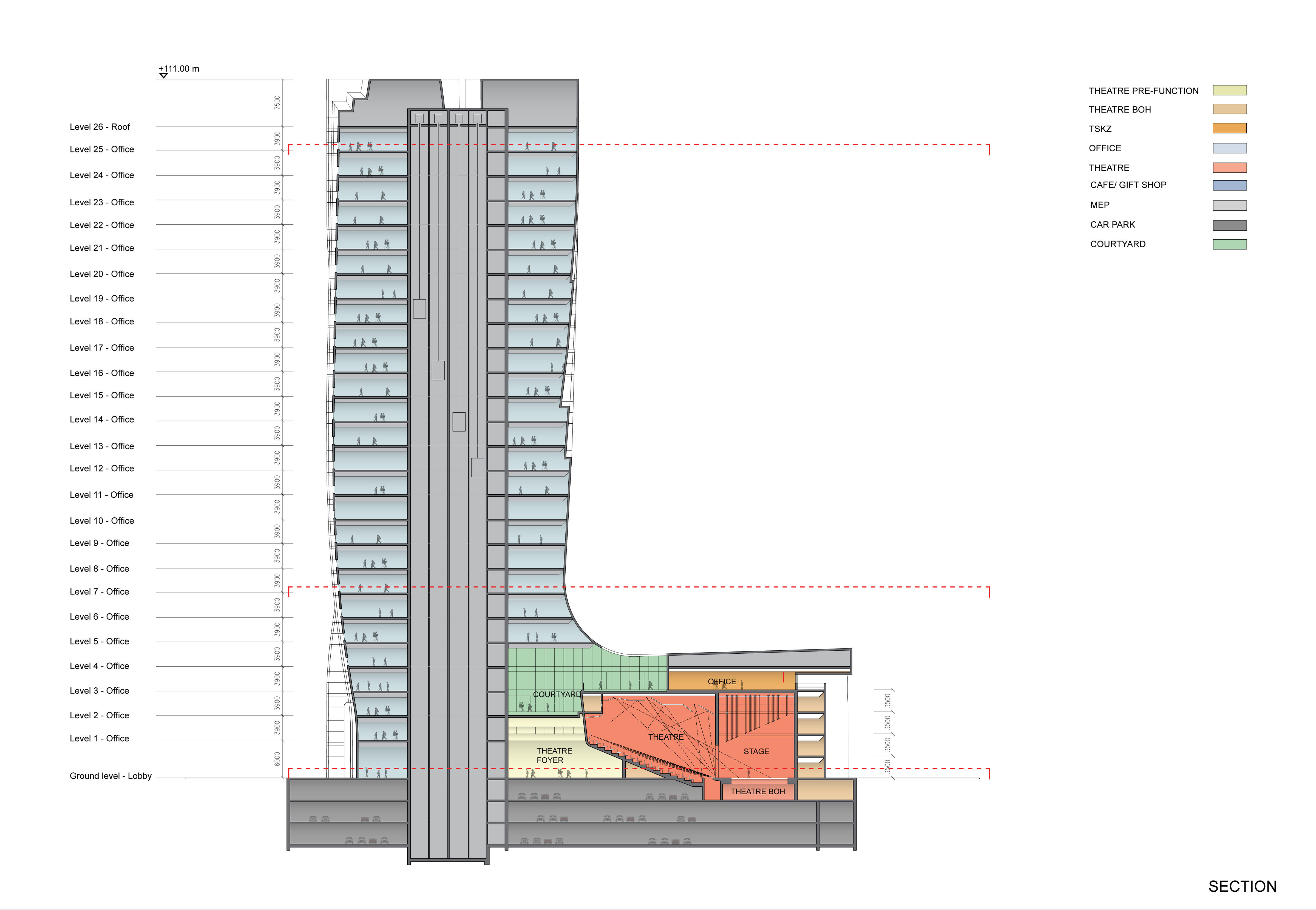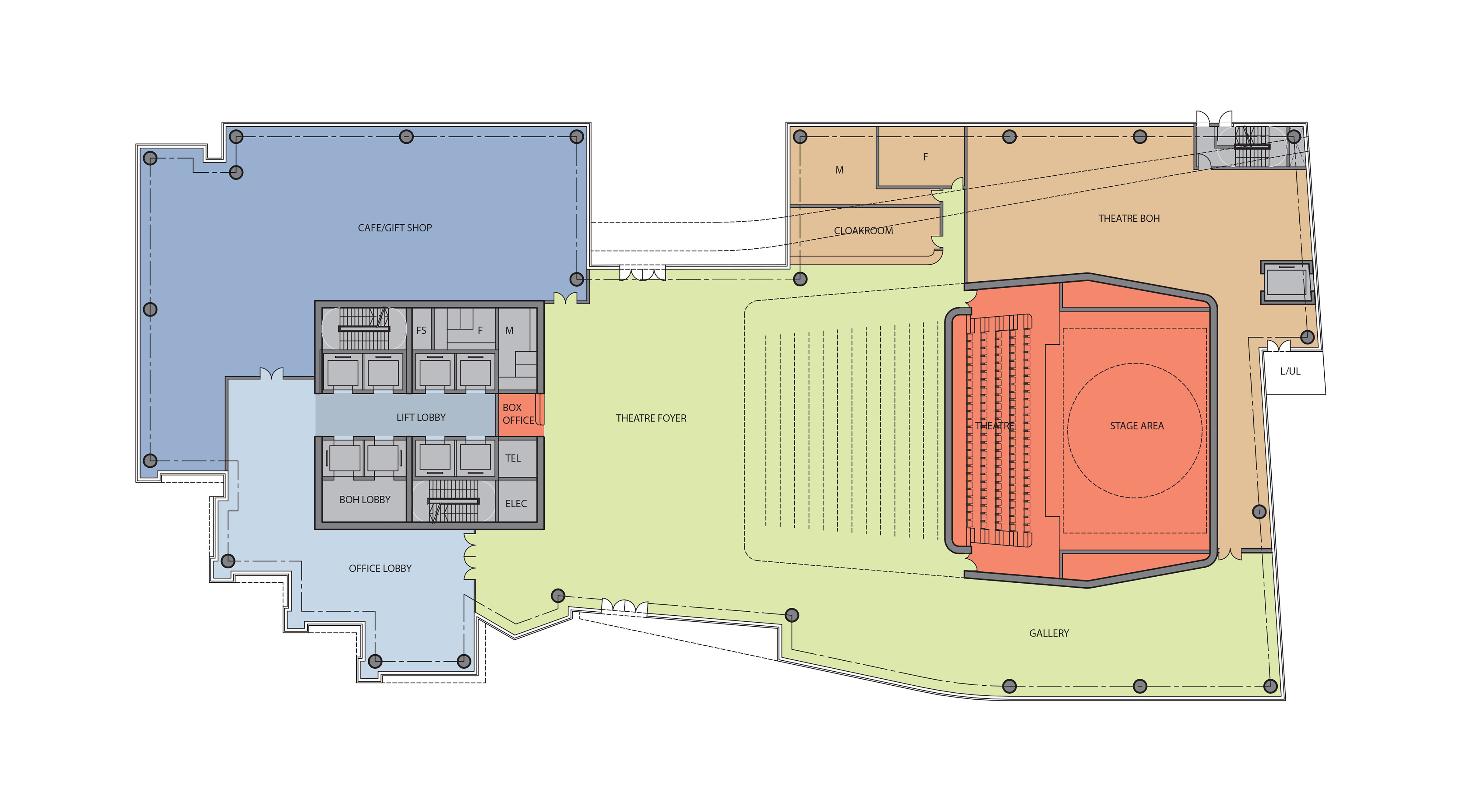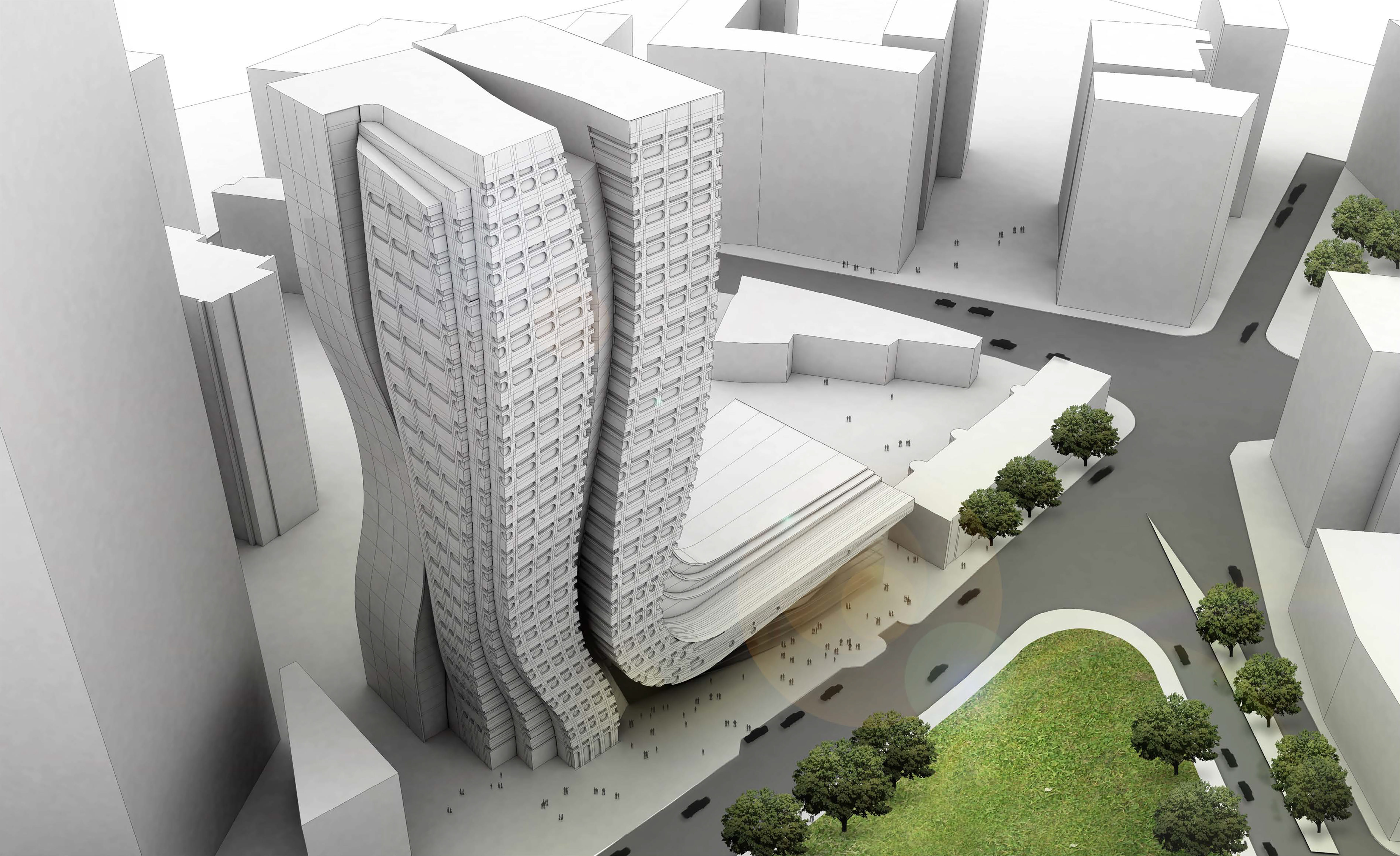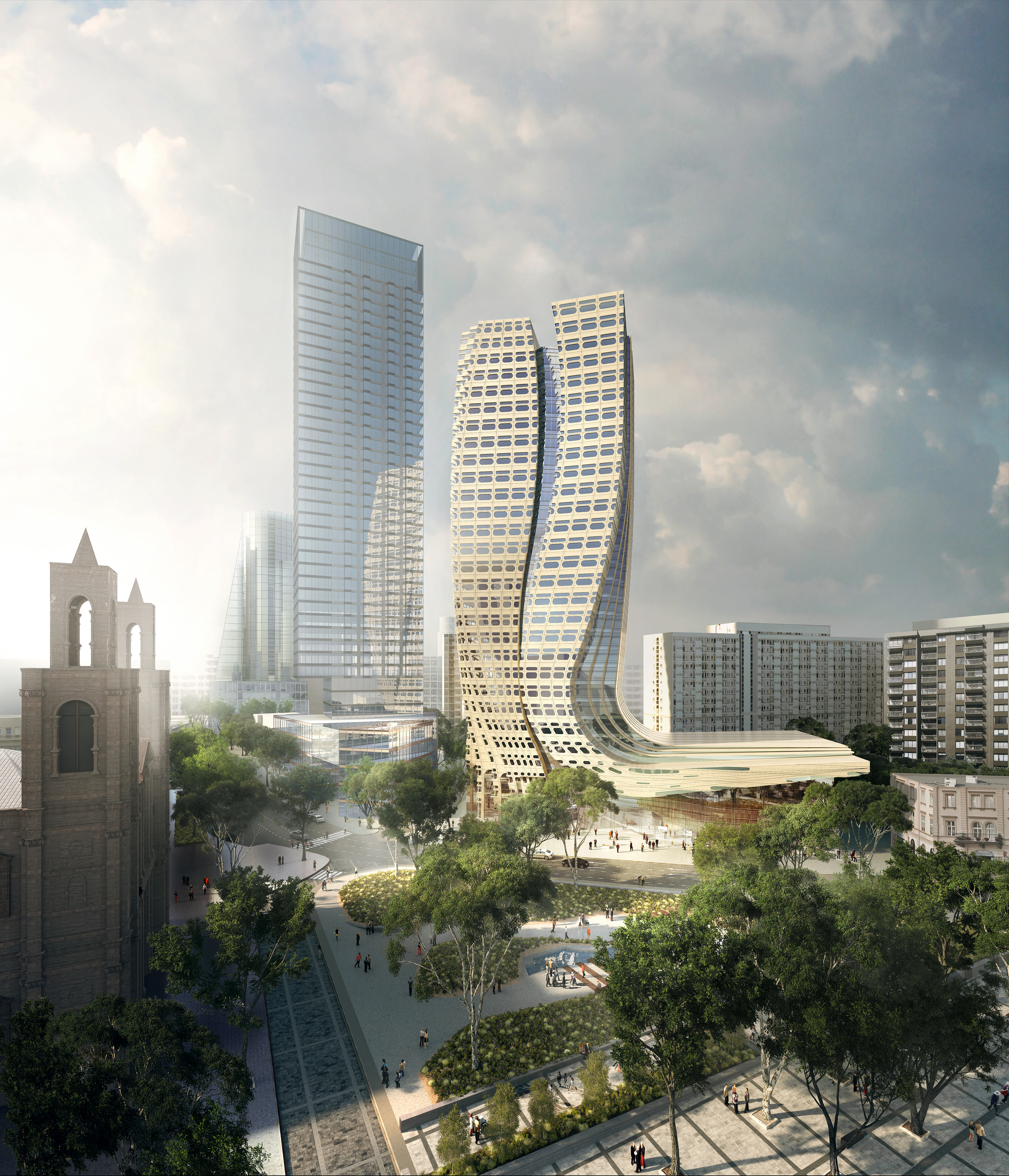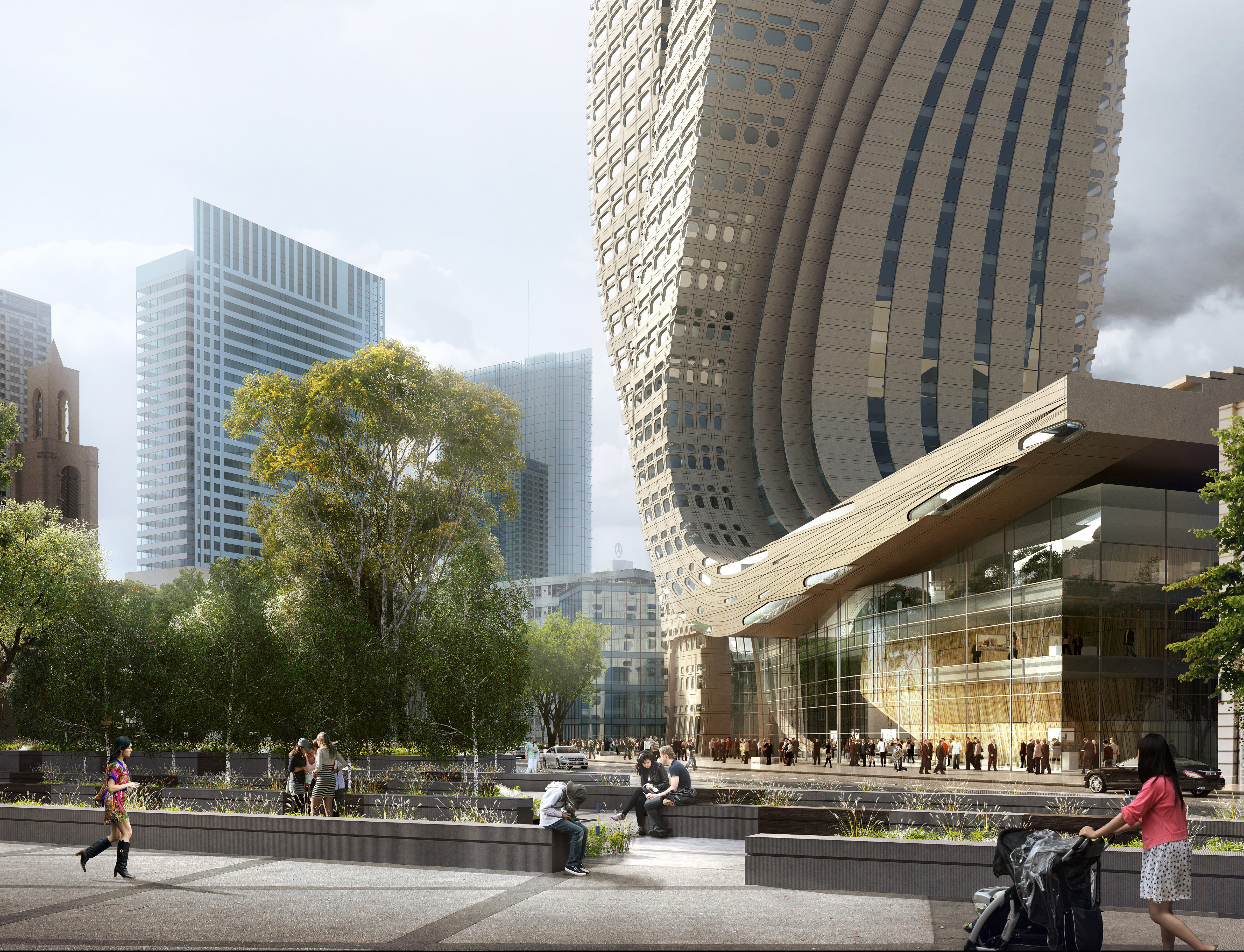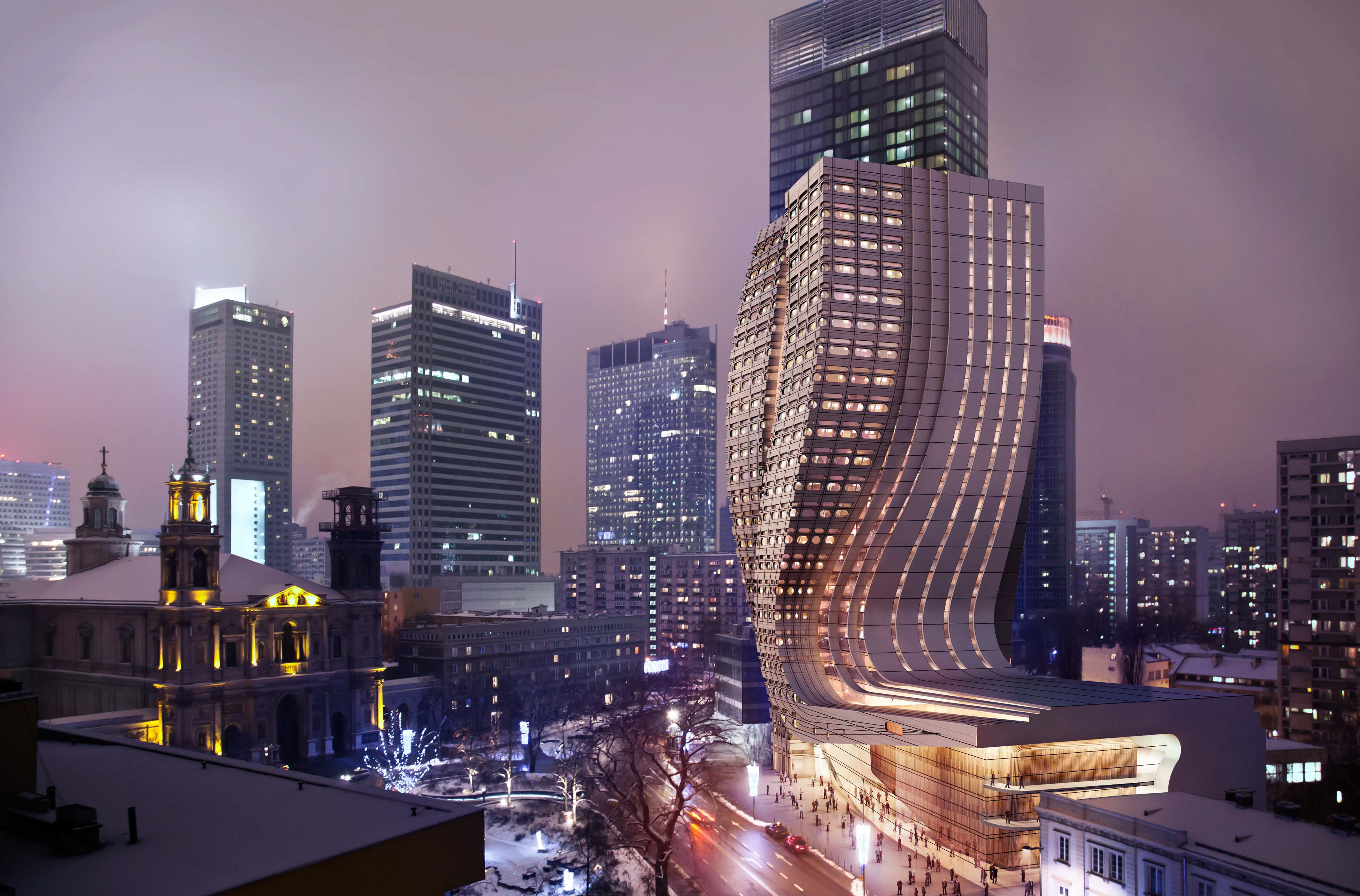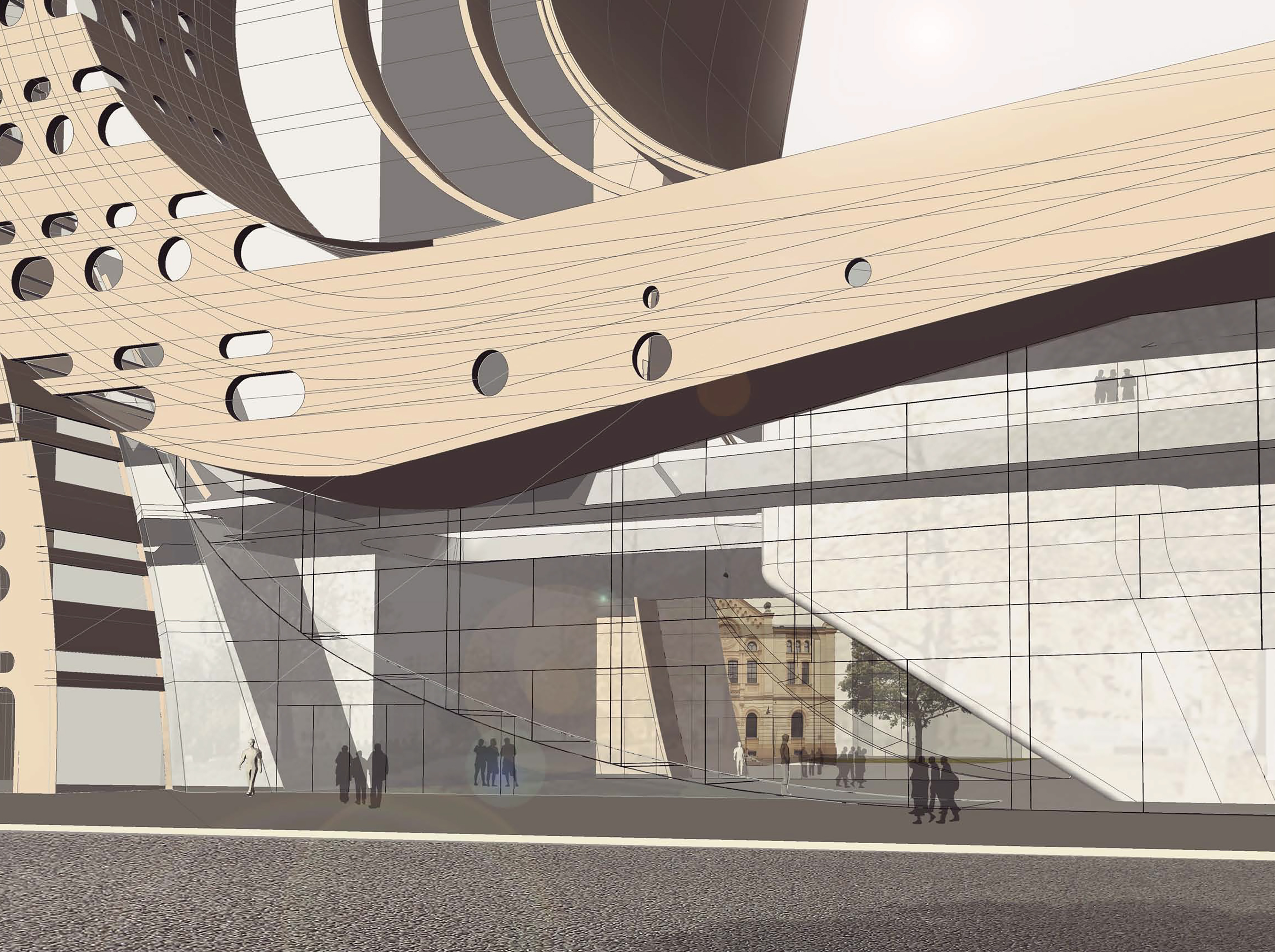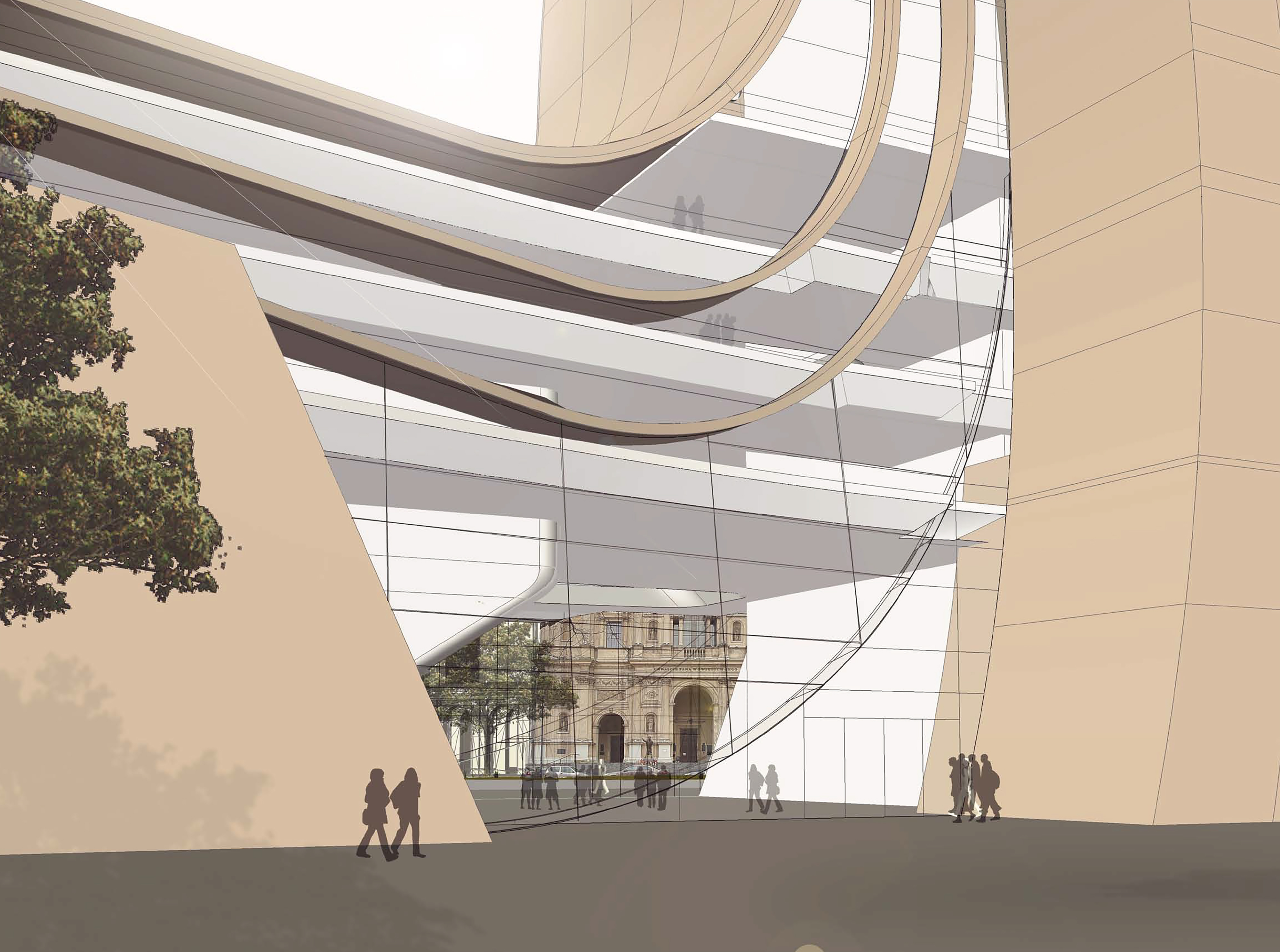 Plac Grzybowski
Warsaw, Poland
Located within the historic Grzybowski Square at the heart of Warsaw's city centre, Plac Grzybowski is an unusual mixed-use project which aims to act as a bridge between the old and new, the past and future, between different religious groups, and ultimately, between the local Jewish community and the city of Warsaw at large.
The Square is currently owned by one Jewish group and it contains an existing Jewish Theatre, which is operated and maintained by another Jewish group in partnership with the Ministry of Culture. The government understands the importance of theatre as the only continuation of a culture that was close to extinction following the travesties of the Holocaust.
Built 50 years ago, the existing 300-person theatre can no longer accommodate the modern performance requirements. The land owner, a non-profit organization, has therefore teamed up with Ghelamco, a Belgium Developer, and consulted Andrew Bromberg at Aedas to come up with a proposal for their HQ and a 30,000sqm office tower, the revenue stream from which will fund the construction and maintenance of a new theatre set within the scheme.
The old theatre is currently hidden away from the street, well protected but a little introverted. The new theatre, located on the ground floor level of the tower, is all together more visible and inviting, with a foyer functioning as a porous public passageway that will connect Warsaw's Cathedral located directly opposite the Square to the only Synagogue in the city to survive the World War II.
The Synagogue is also a museum showcasing the historic significance of Grzybowski Square and the surrounding area – once Warsaw"s Ghetto – in the city's evolution.
The new proposed theatre is an emotive emblem of the current harmony prevalent in modern Warsaw, embodying and celebrating a symbolic transition from discrimination to acceptance.
The office tower is, moreover, a sculptural expression and extension of the spirit of the Jewish theatre. Embracing the theatre, the tower is squeezed at the bottom as a symbolic reminder of the terrible events the Jewish population experienced in Poland but also as a metaphor for their resilience – 'bent but not broken' – as the pinch is immediately absorbed and redirected optimistically toward the sky, towards a brighter future.
Project Data
Client: Ghelamco Poland
Site area: 4,181 sqm | Gross floor area 42,848 sqm
Status: Concept design, 2014