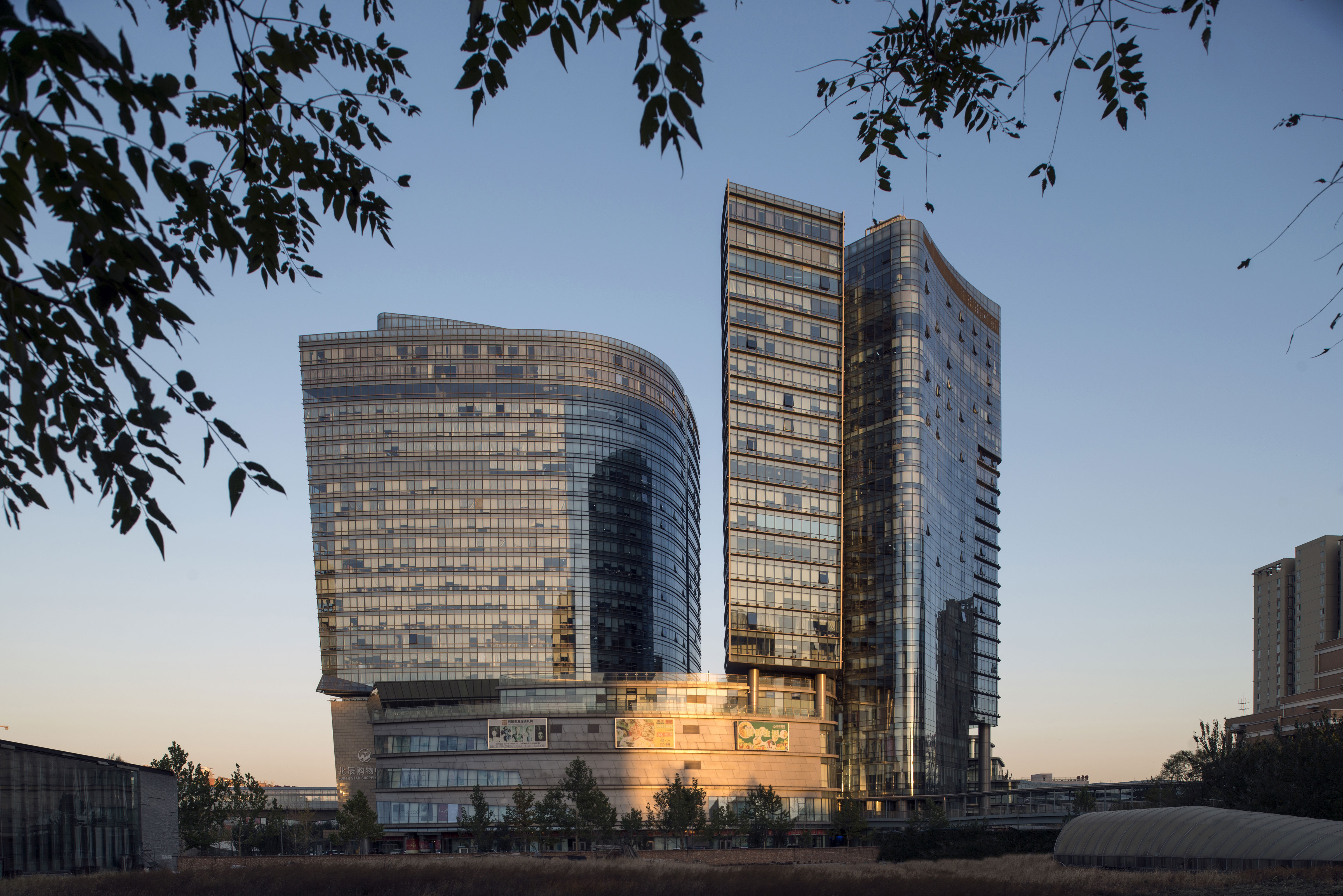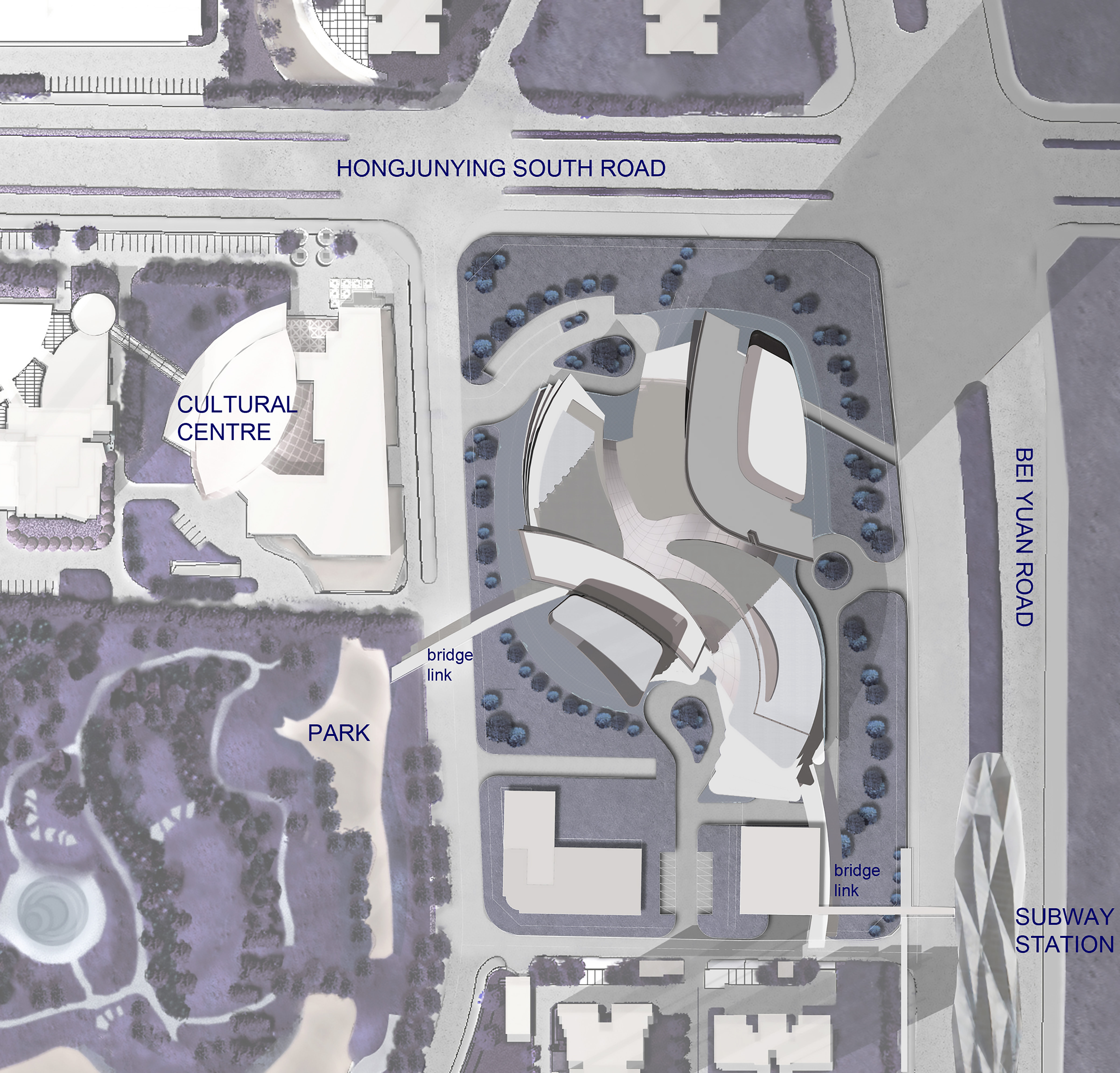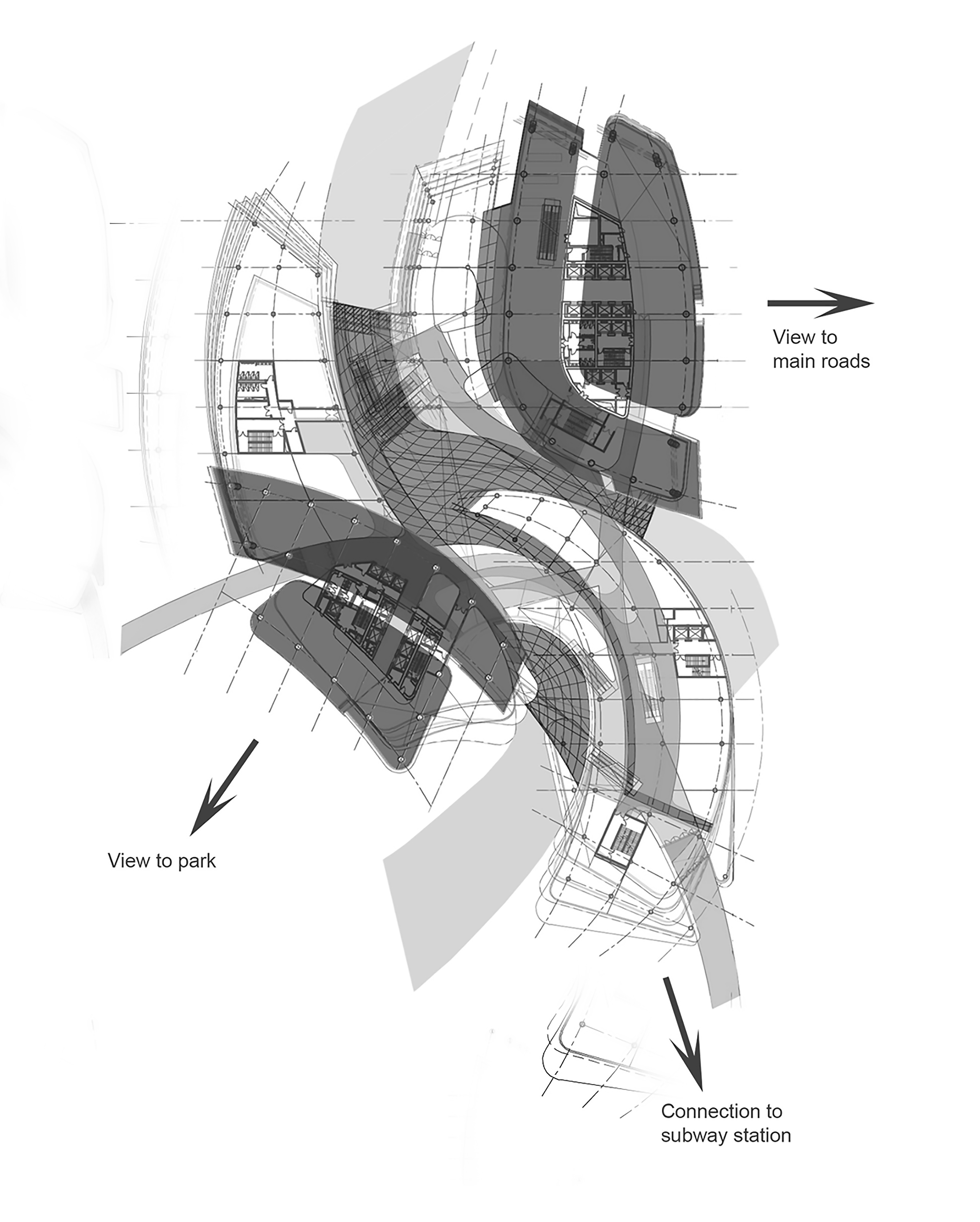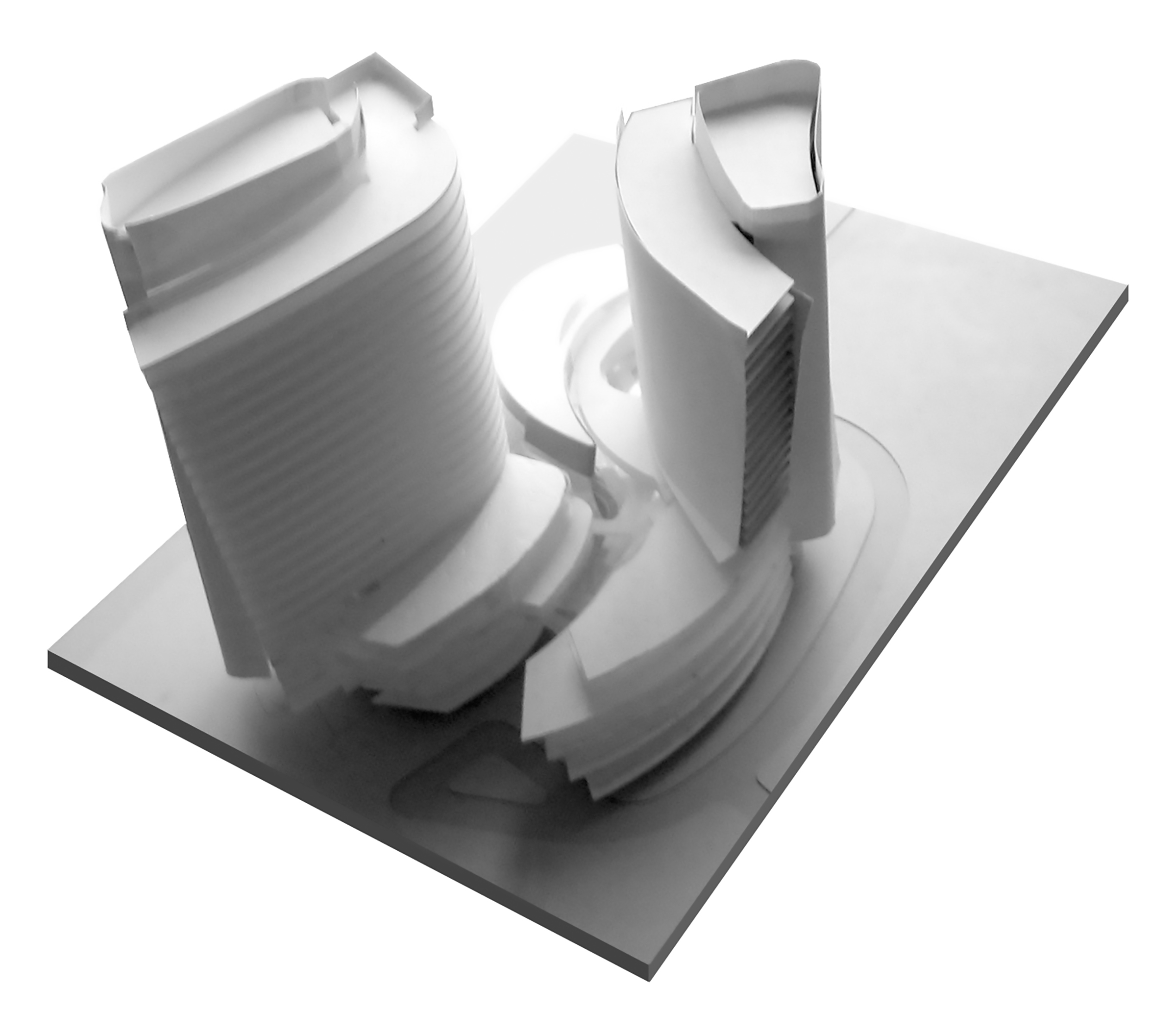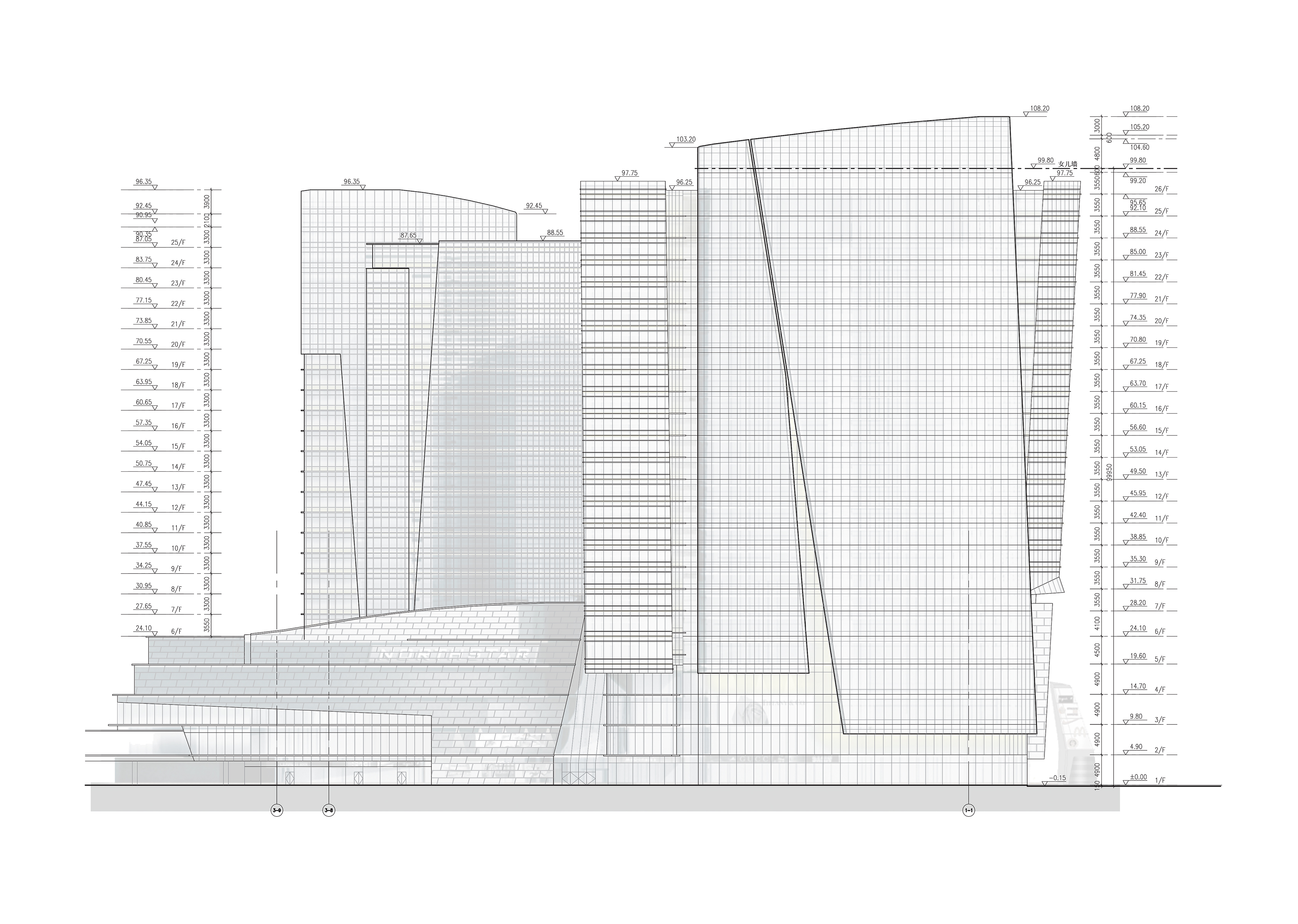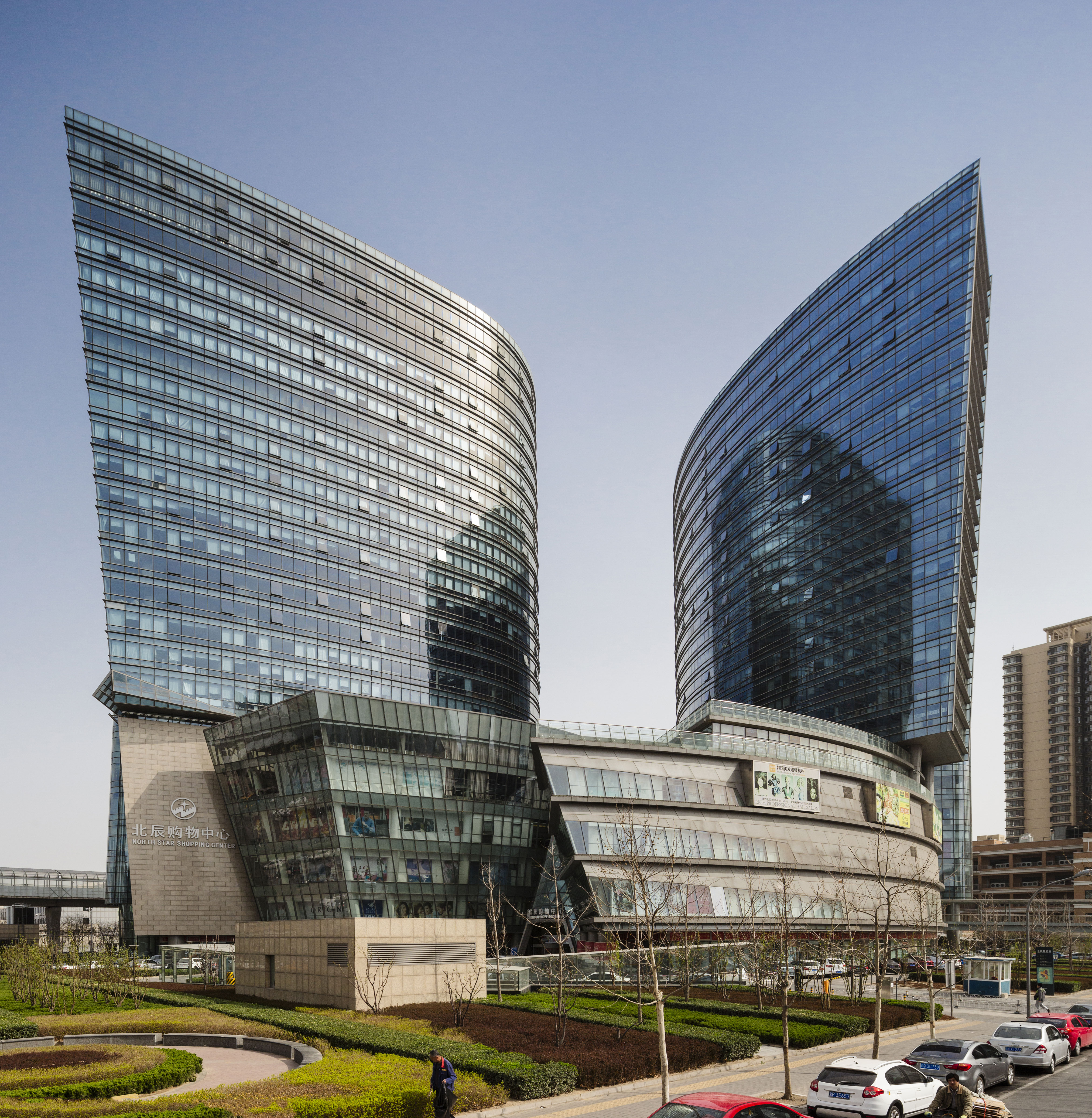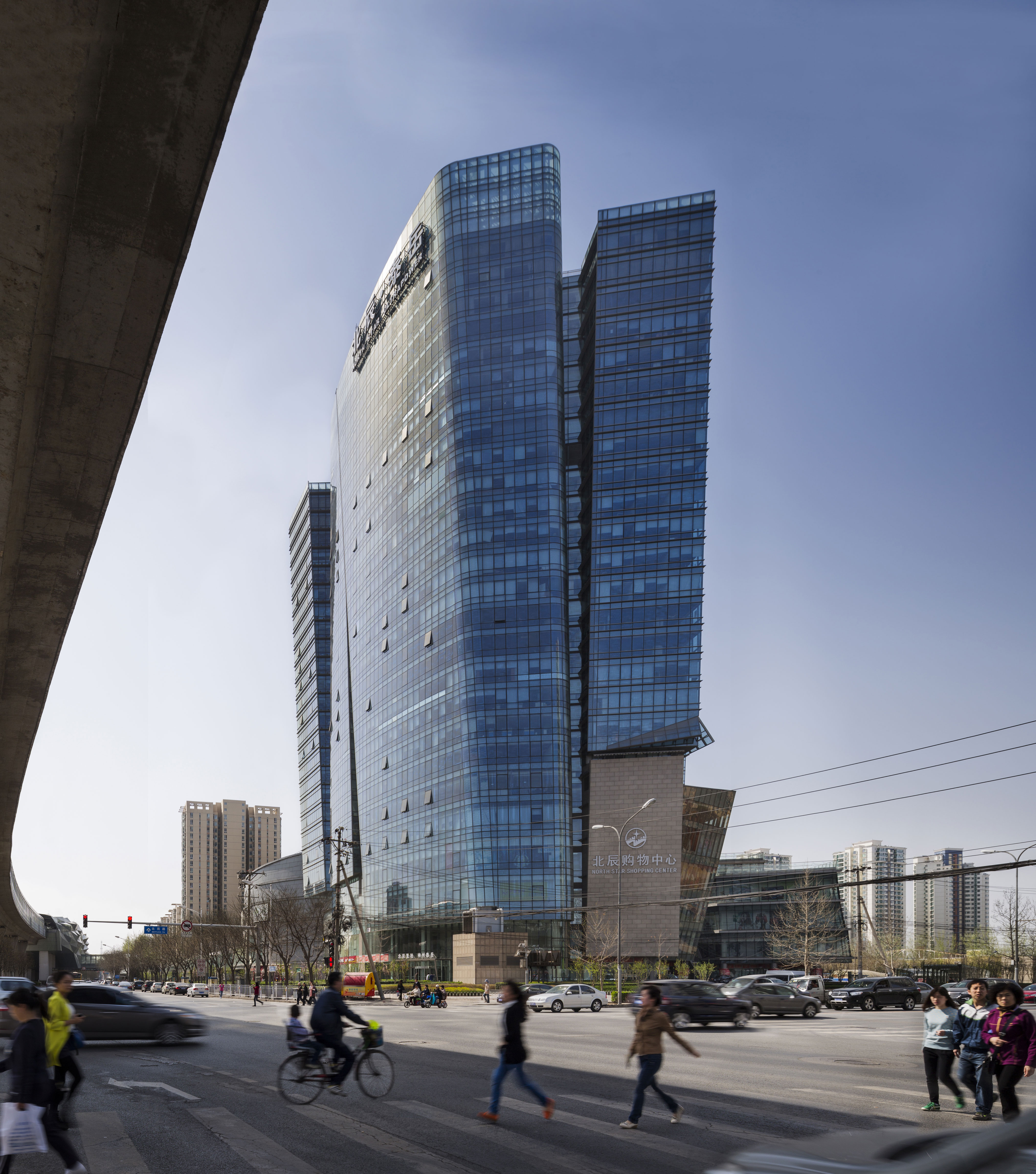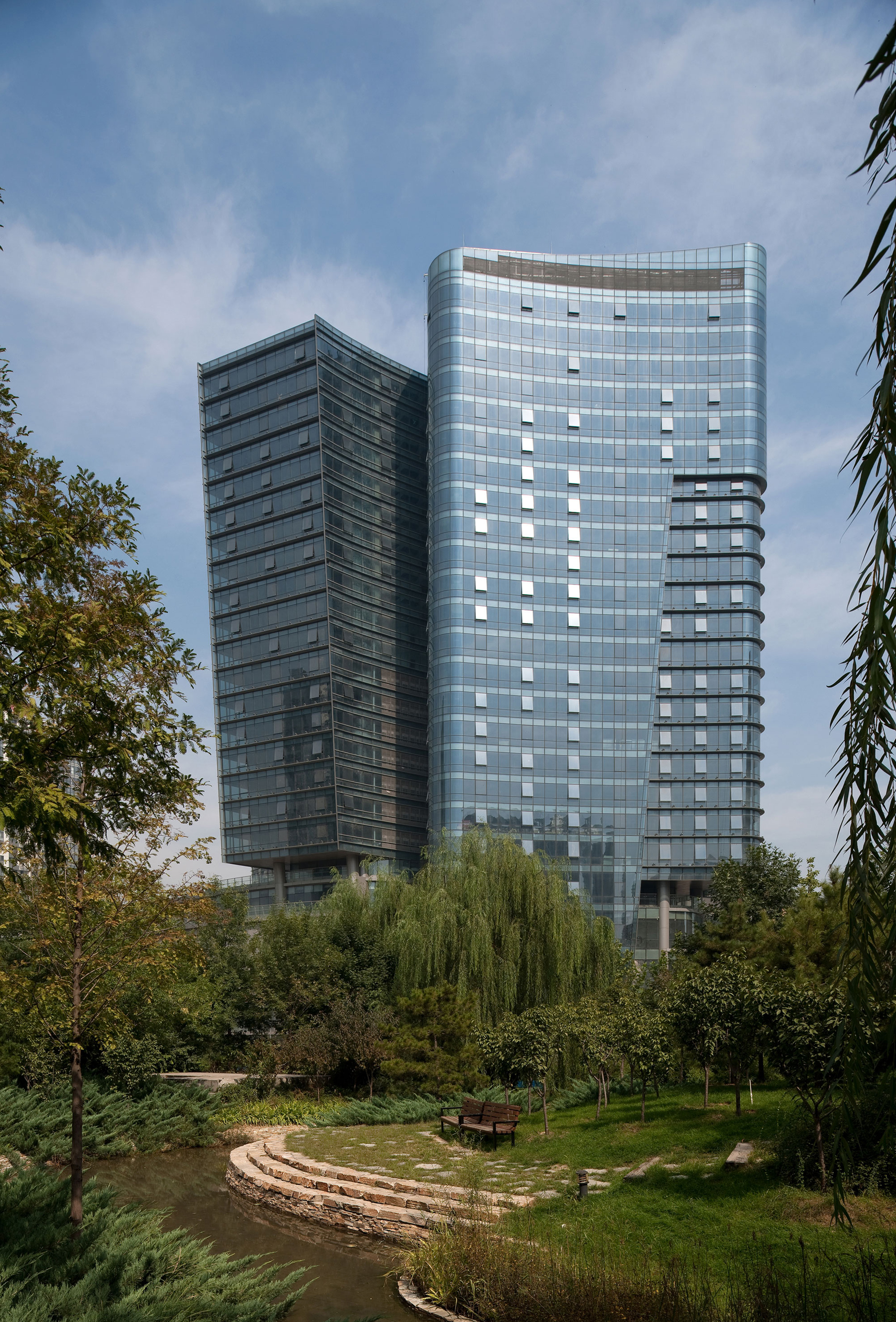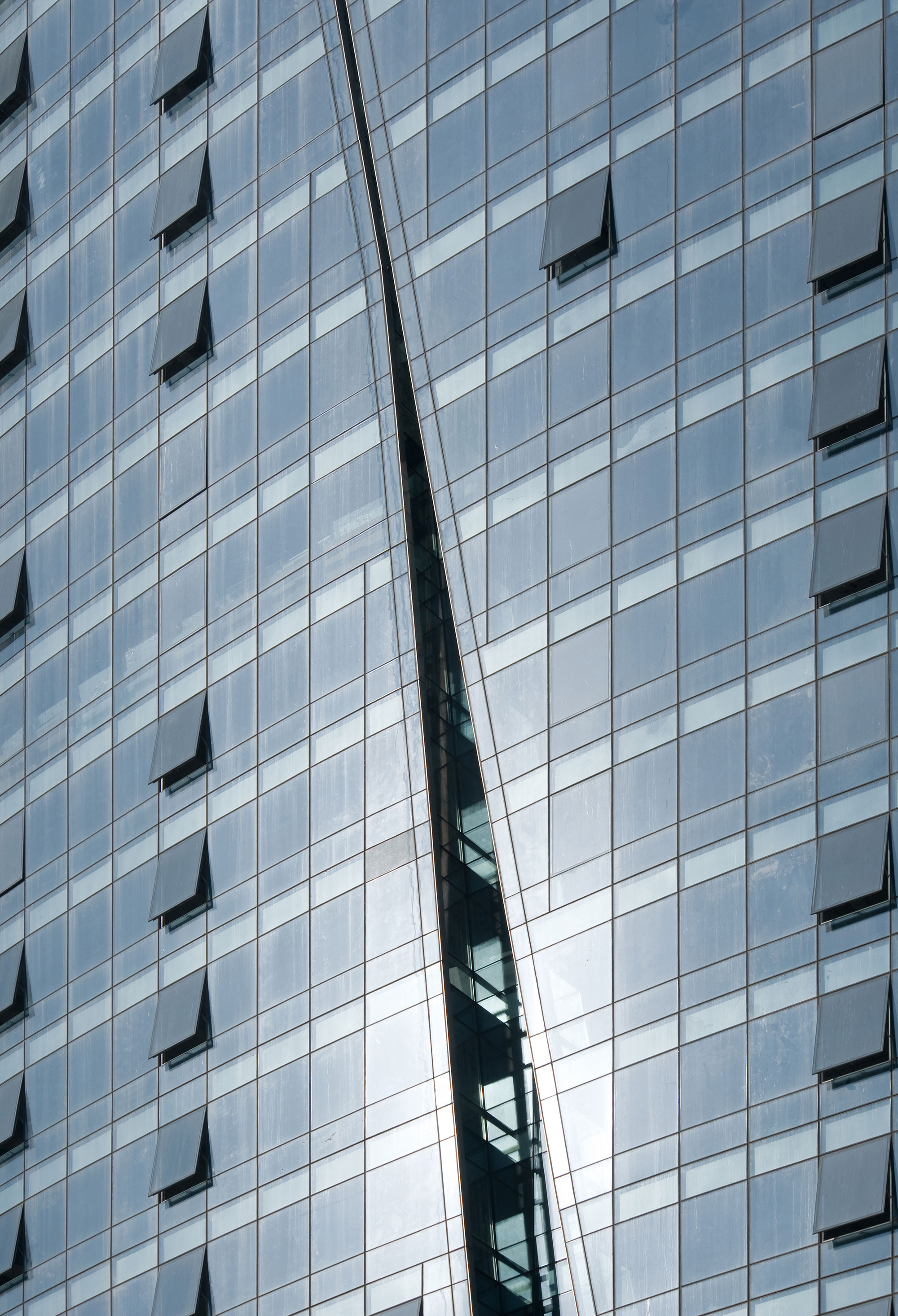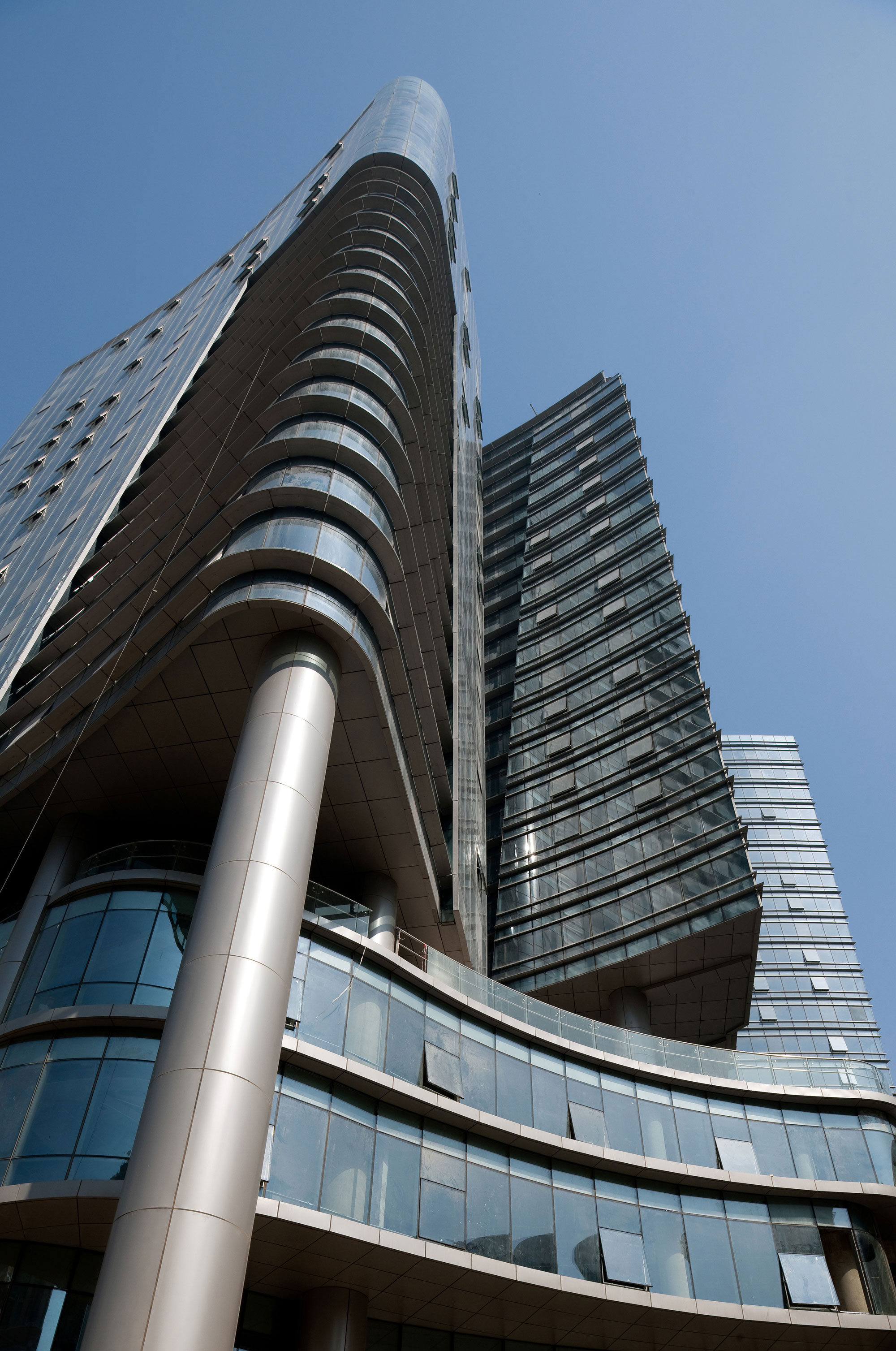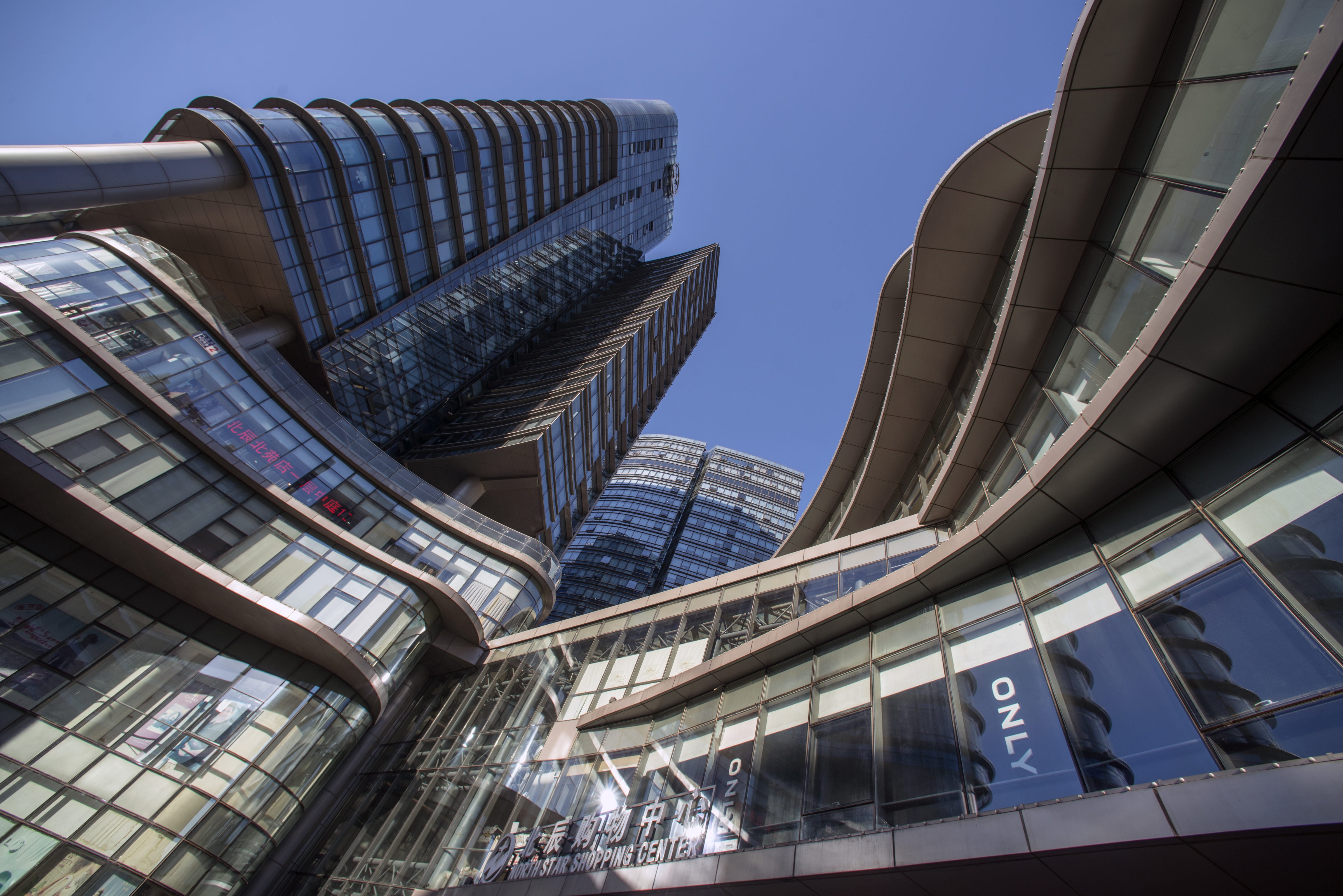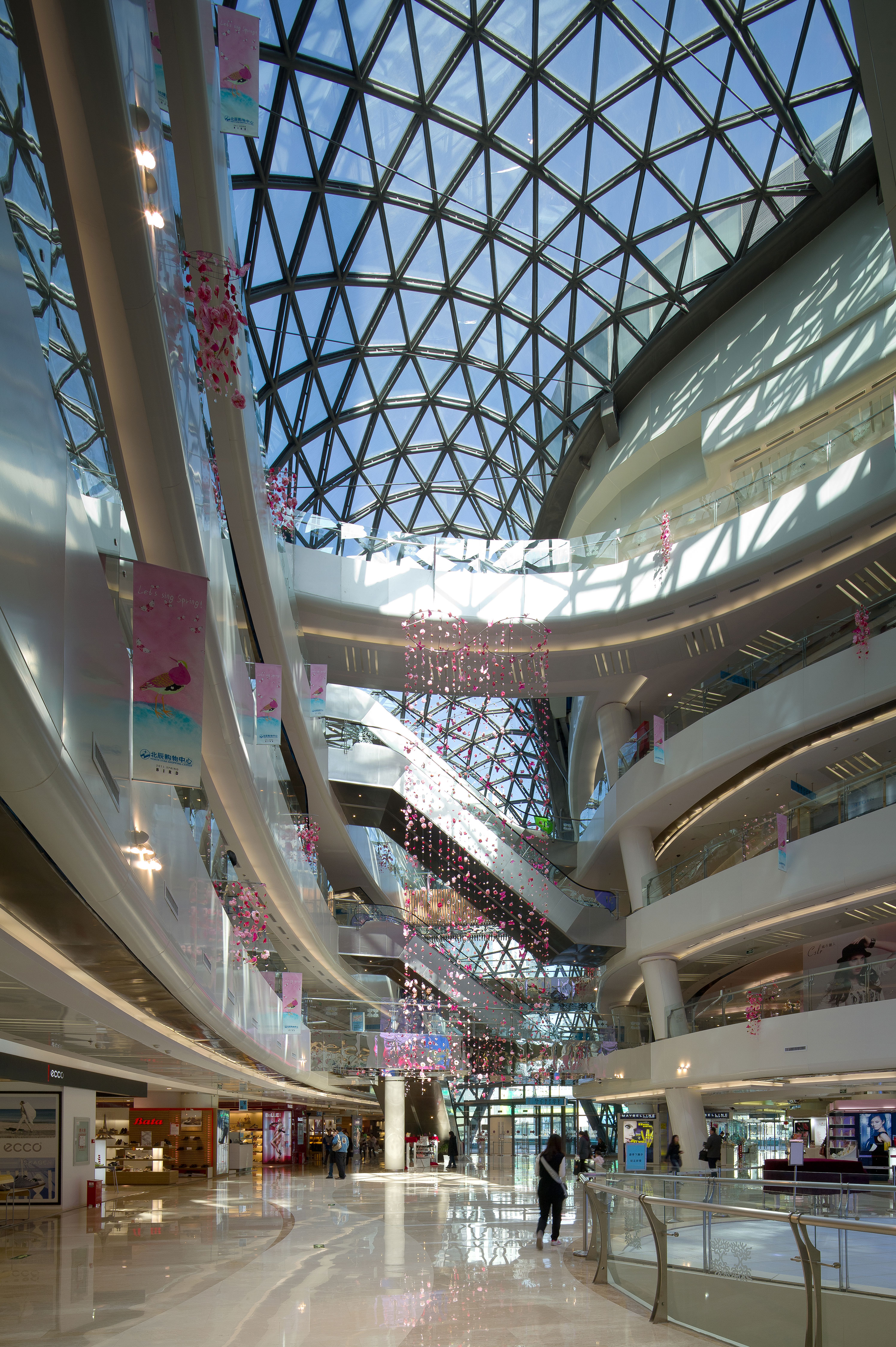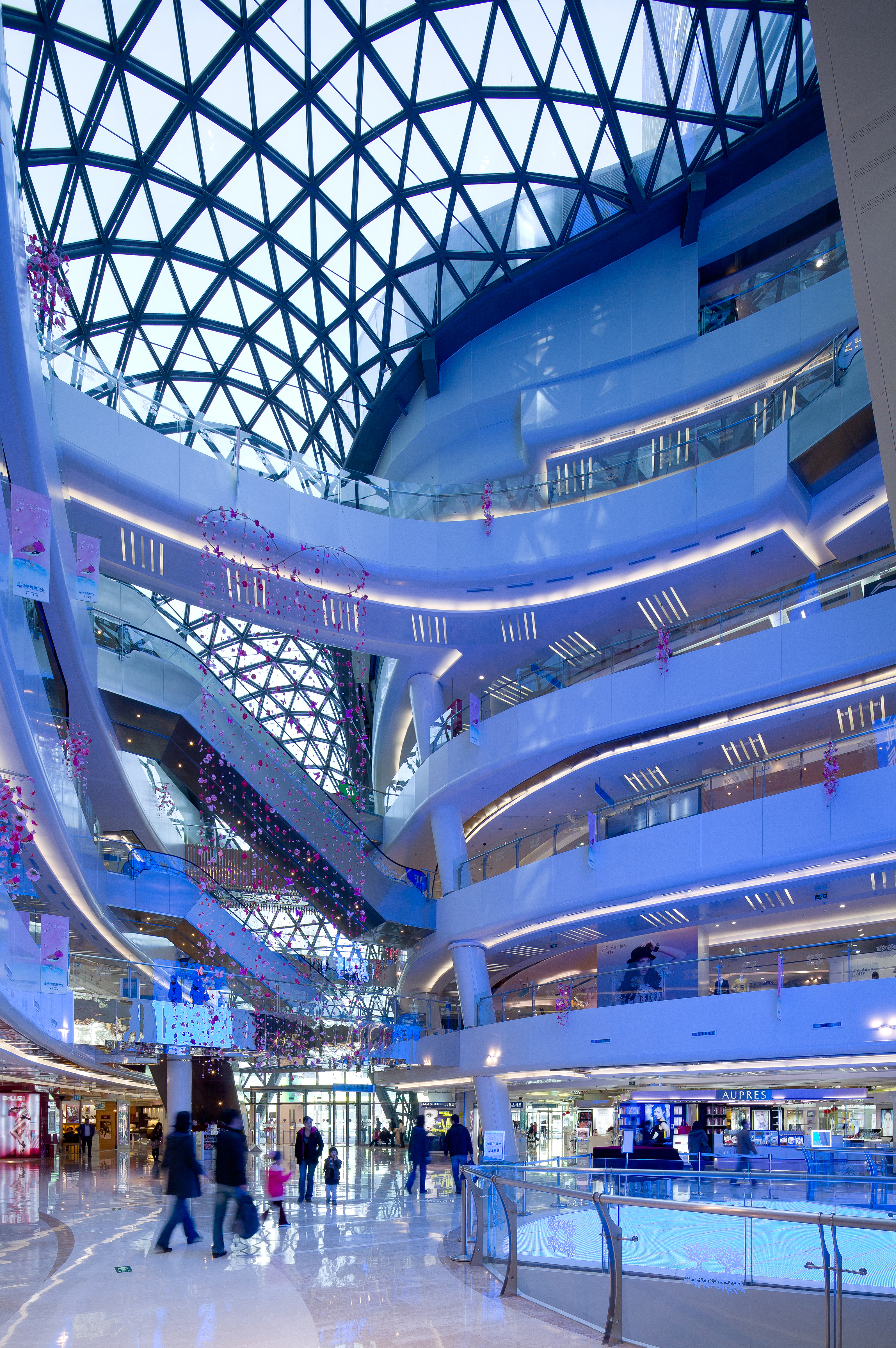 North Star Mixed-use Development
Beijing, China
A giant skylight snakes up between the commercial and residential towers that anchor this development, as if it"s a dragon dancing through the streets on the day of Chinese New Year celebration, bringing luck and prosperity to people.
Here it brings instead plenty of daylight into a large atrium that cuts through all the levels of a giant retail space. It gently sweeps down to the ground level to lead people inside through the main entrance.
The skylight has been conceived by the architect as a moving form and as it changes its profile and so does the direction of light.
The mixed-use development North Star is located on the north of the 'fifth ring' of Beijing. The project is sandwiched between the leisure park and cultural facilities to the west, designated as a "quiet zone," and the main thoroughfare to the east, which is designated as a "loud zone."
The site's northern edge contains most of the retail and commercial functions as per the master "corridor" plan. The southeast corner of this site is, moreover, linked to a future train station.
Circulation paths inside the retail space are designed like streams coming down a mountain, which makes roaming inside this shopping mall a unique spatial experience and a highly entertaining one, especially combined with the skylight that changes the direction of light as one moves through the space.
Layered floor plates create terraces and stepped landscapes outside, allowing the visitors to rest and linger so that their experience is not solely confined to consumerism.
A careful rendition of light and shadow, loose boundaries promoting freedom of movements, serendipitous encounters and enhanced connections with nature and the urban environment evident in this early Bromberg project bear all the hallmarks of his contextually sensitive, people-centric design that we see in the architect"s later projects.
Project Data
Client: Beijing North Star Land Company Ltd.
Site area: 2,525 sqm | Gross floor area: 161,780 sqm
Status: Completed in 2010