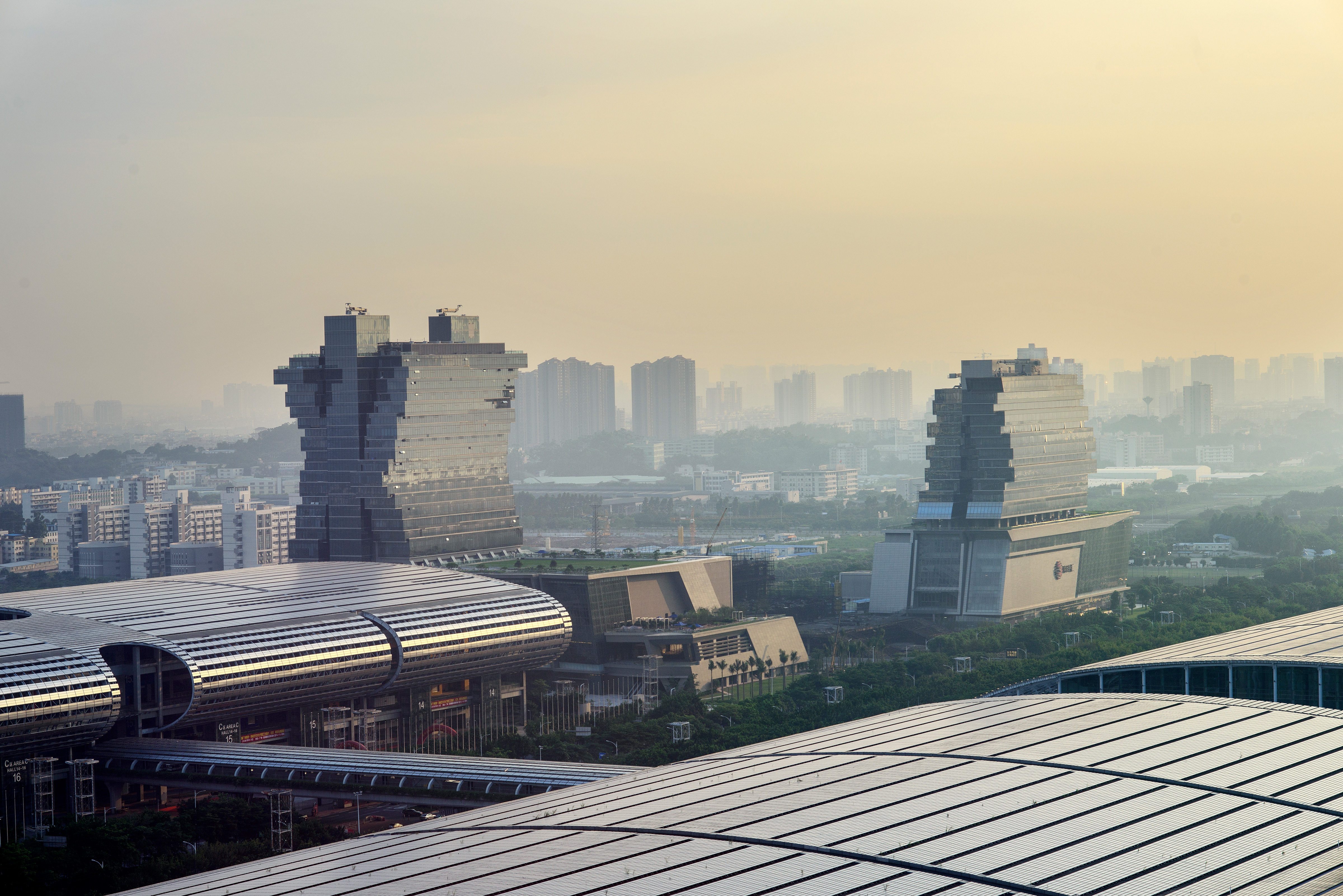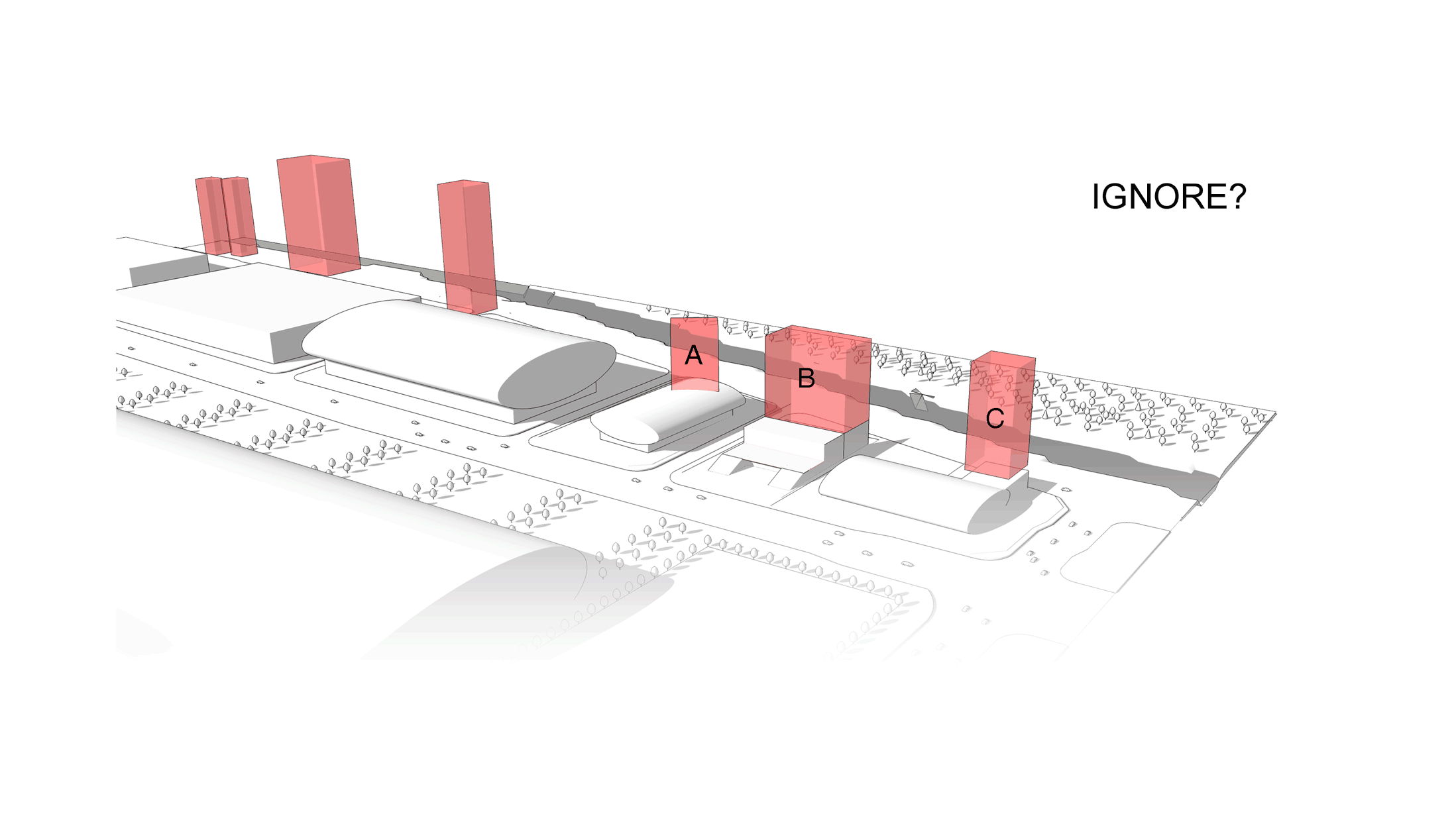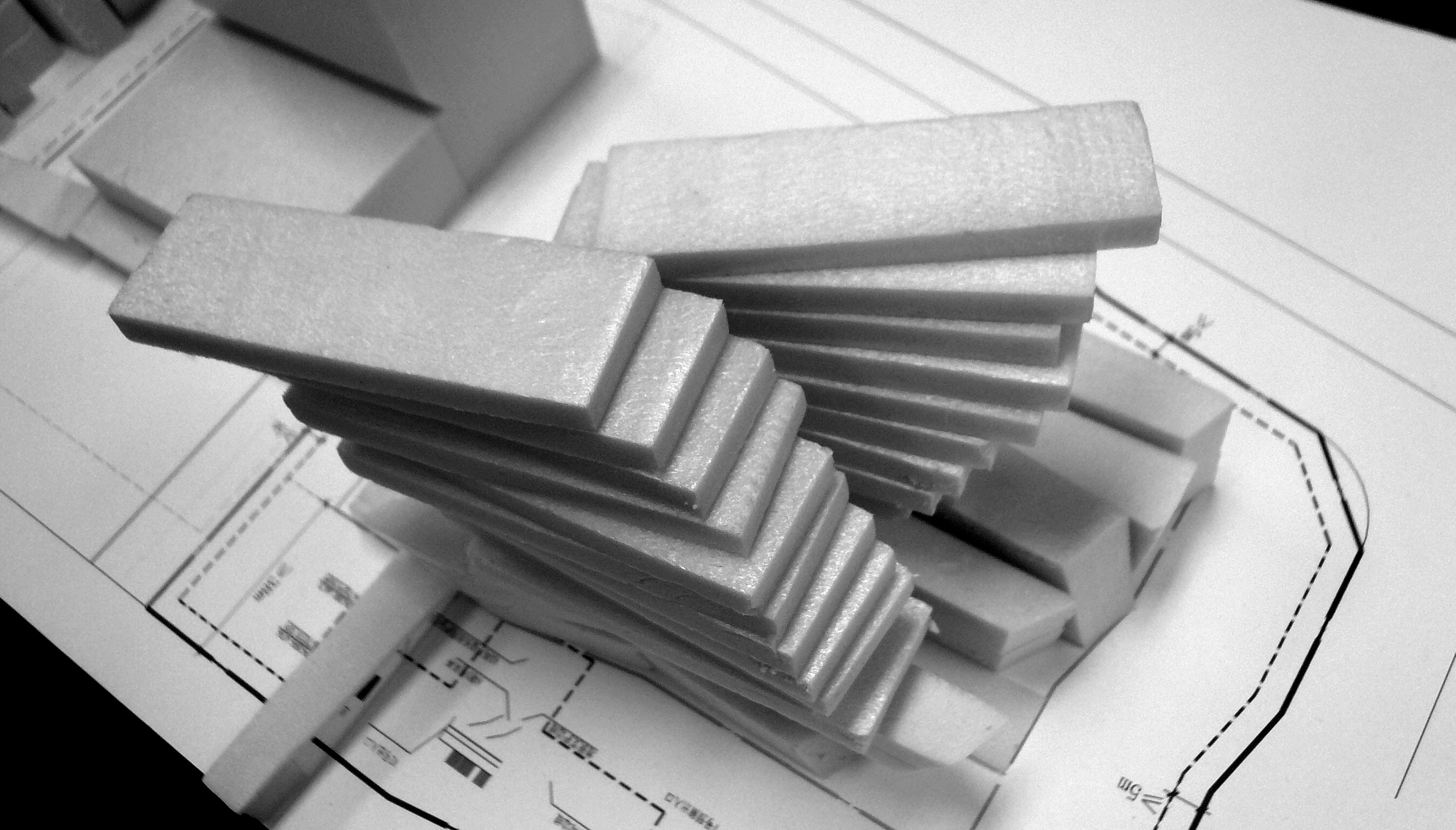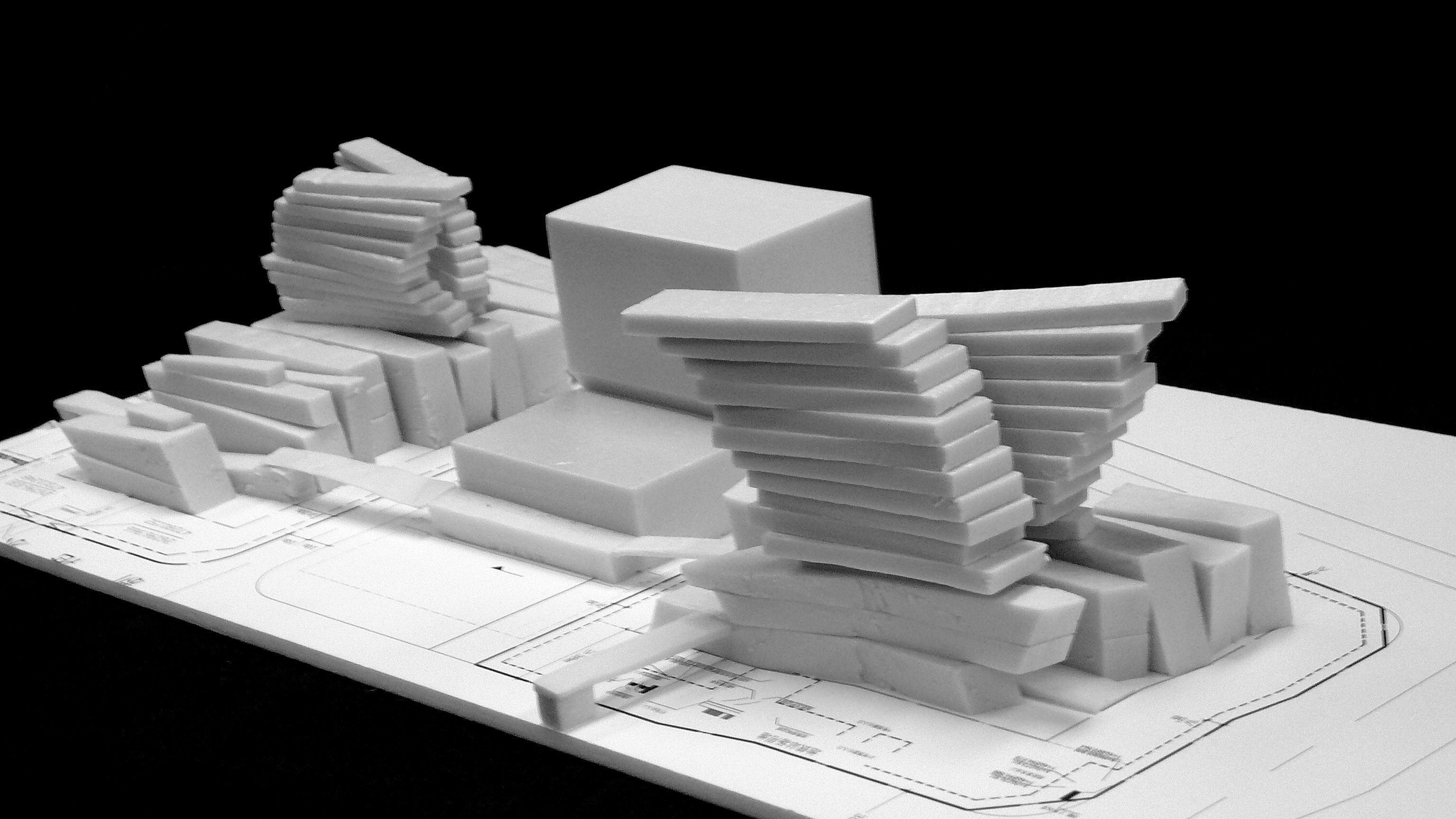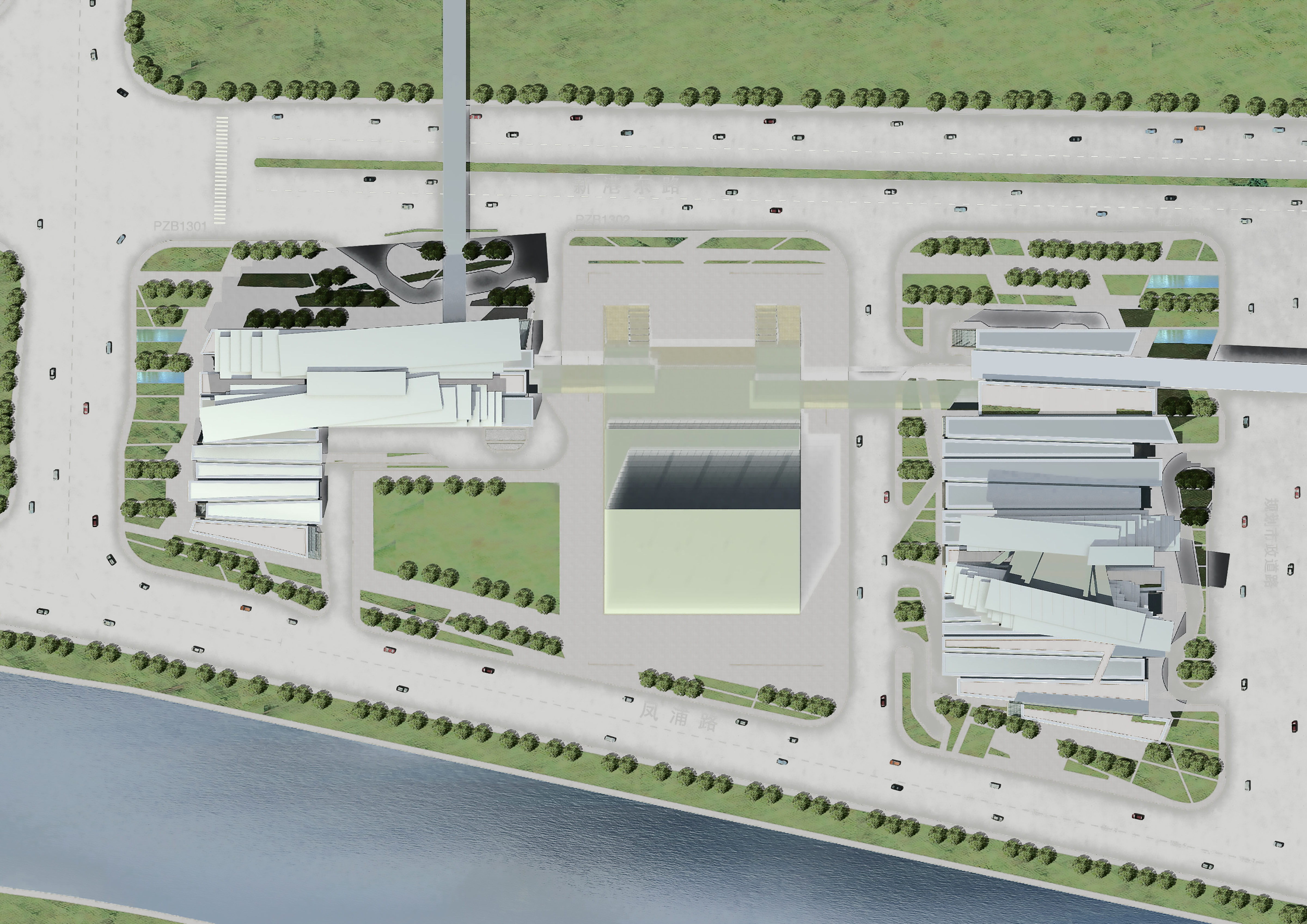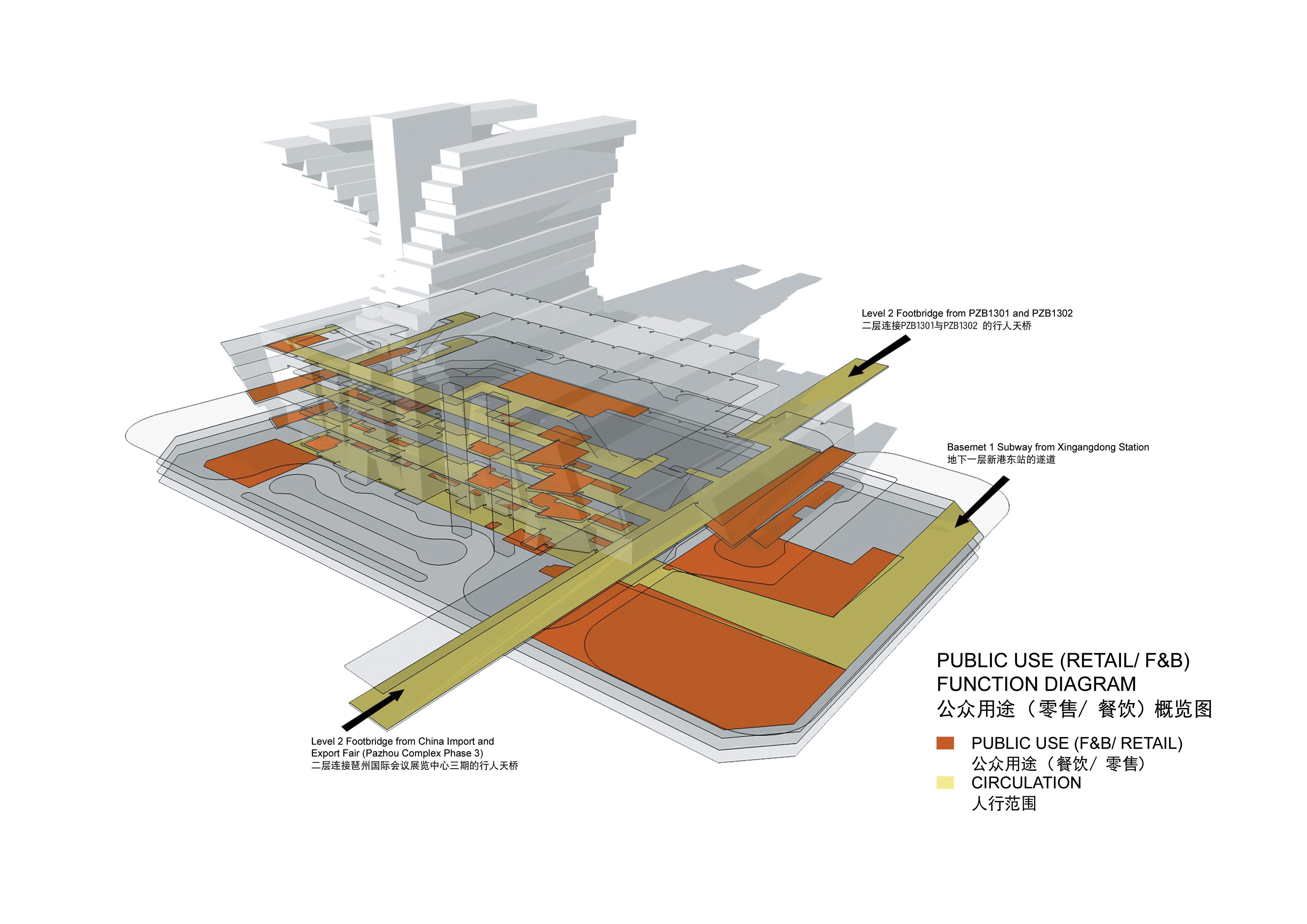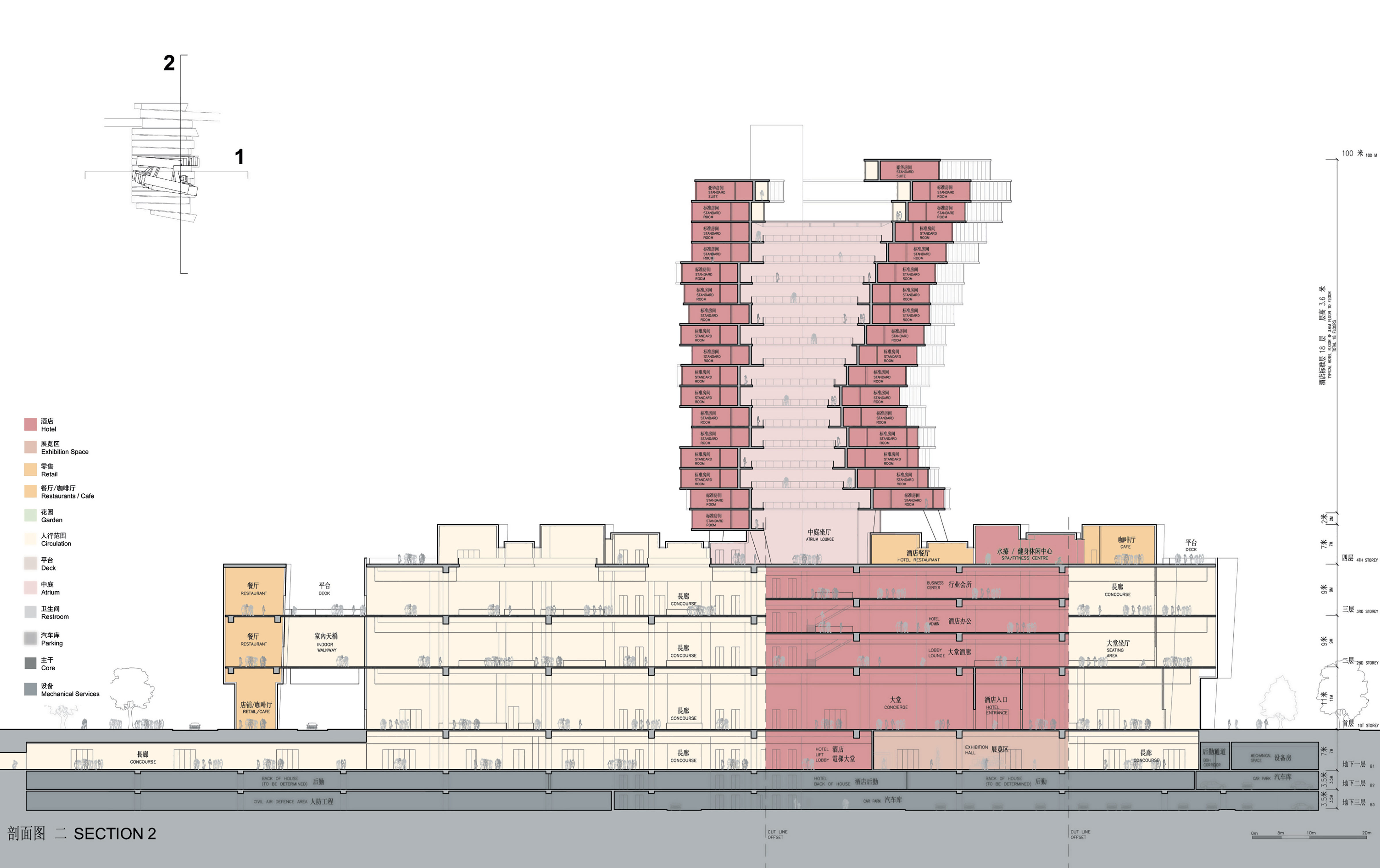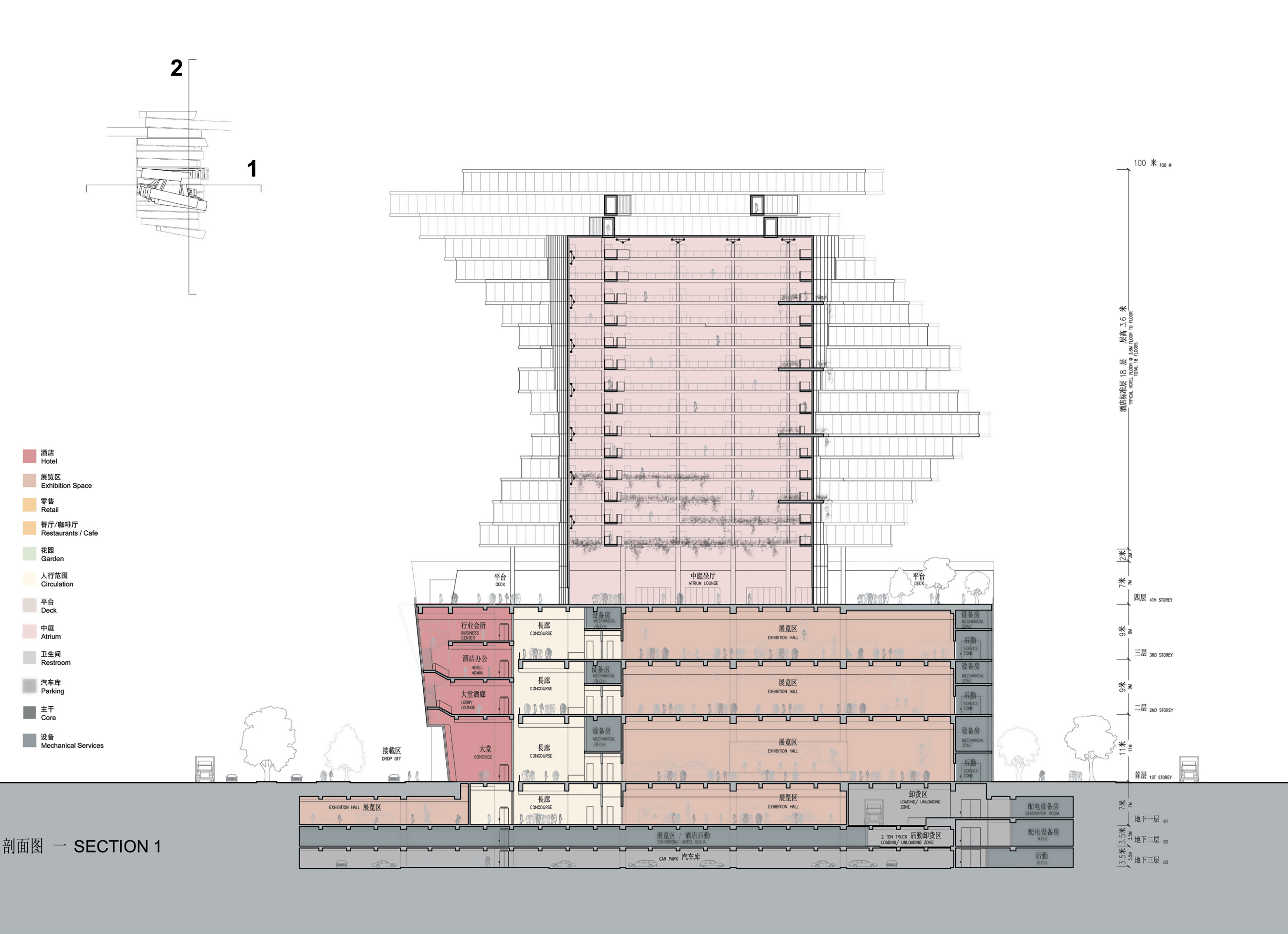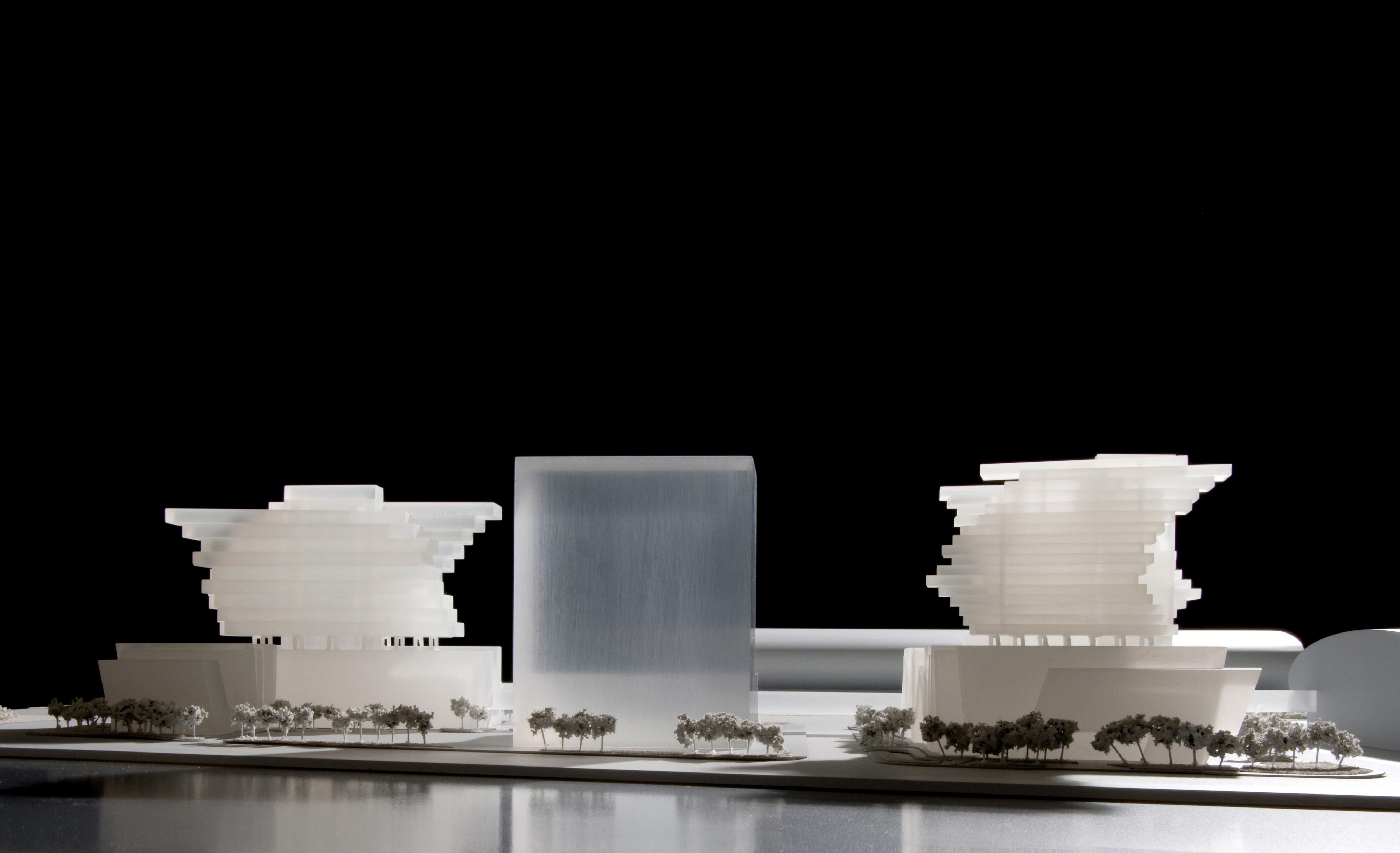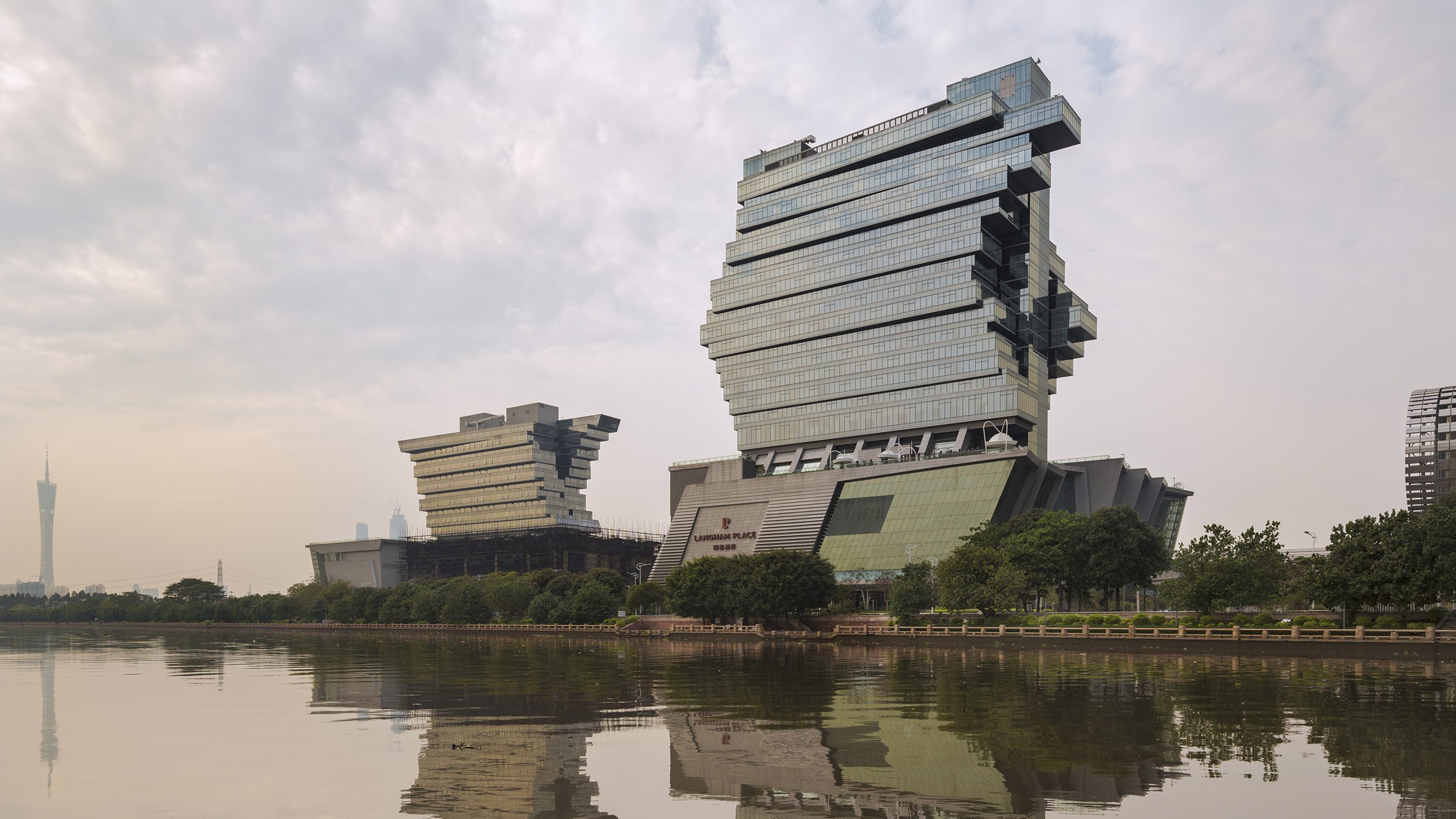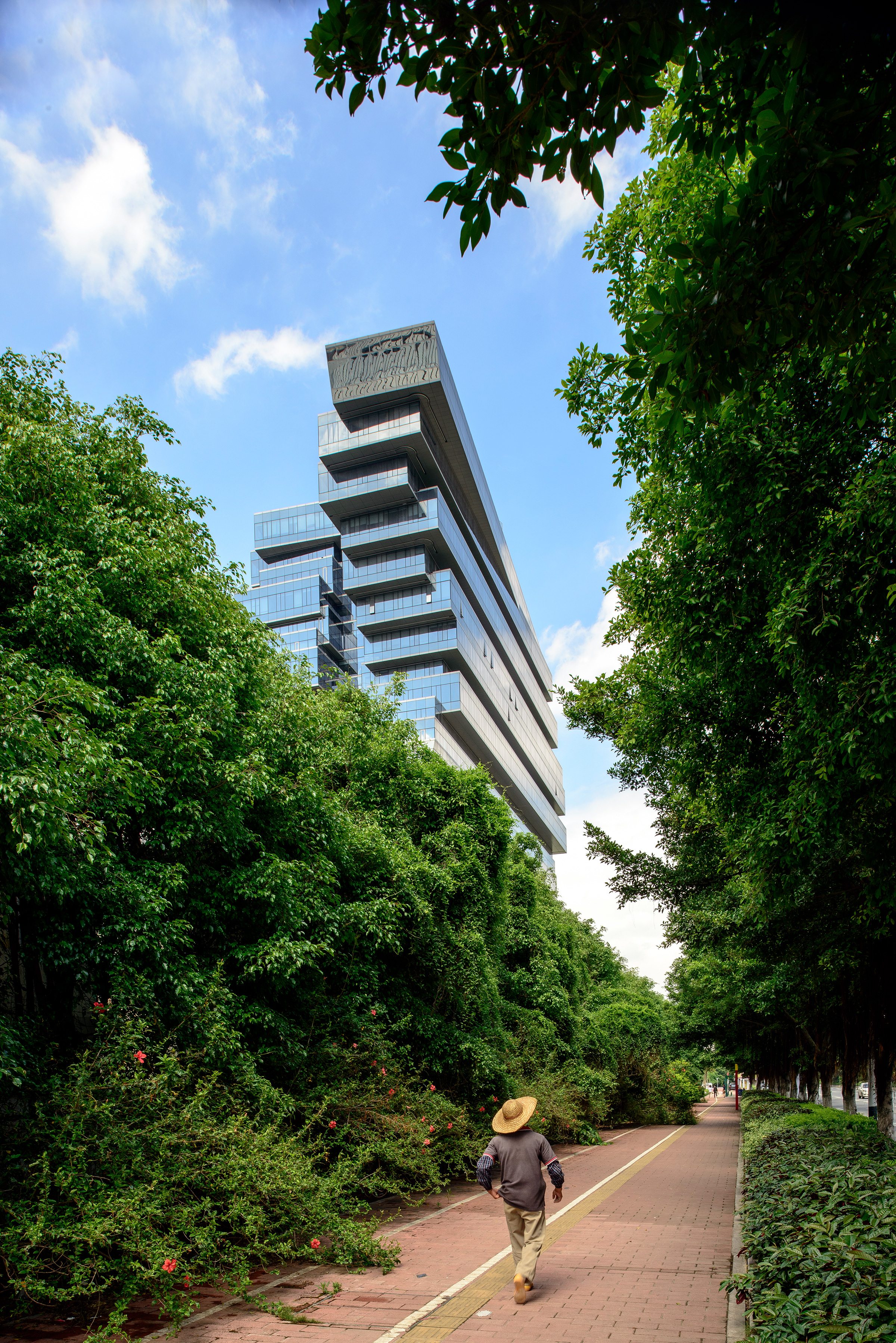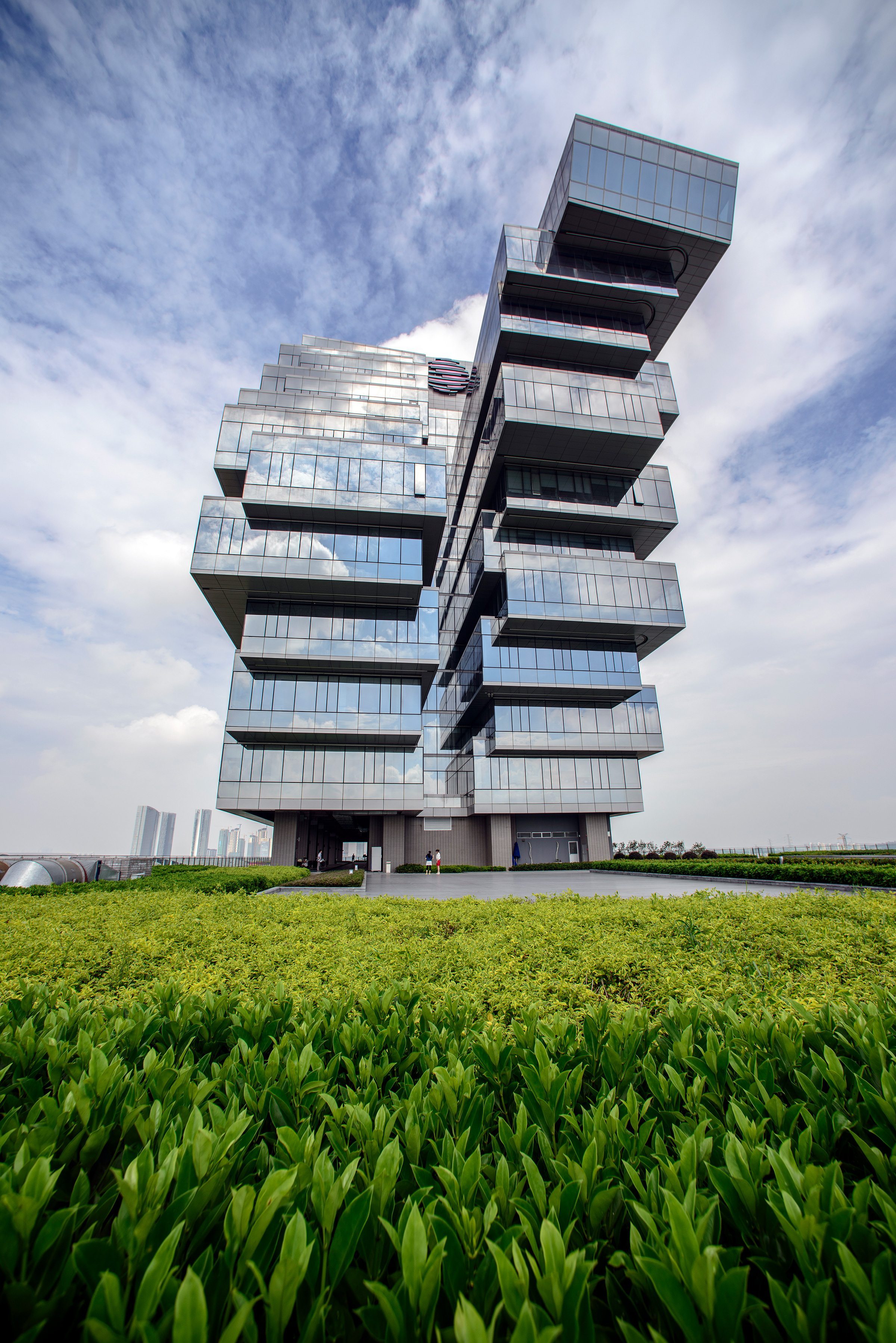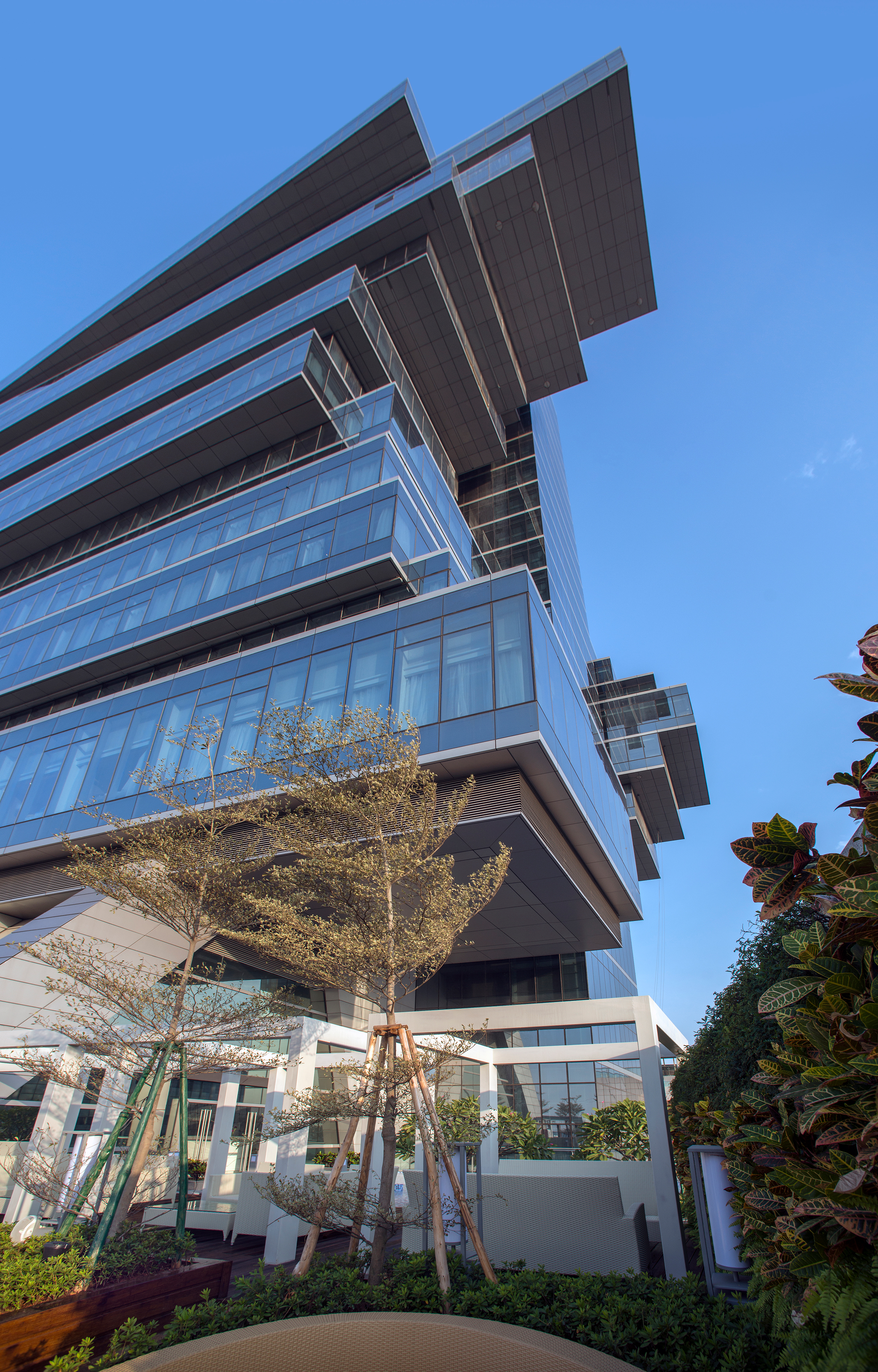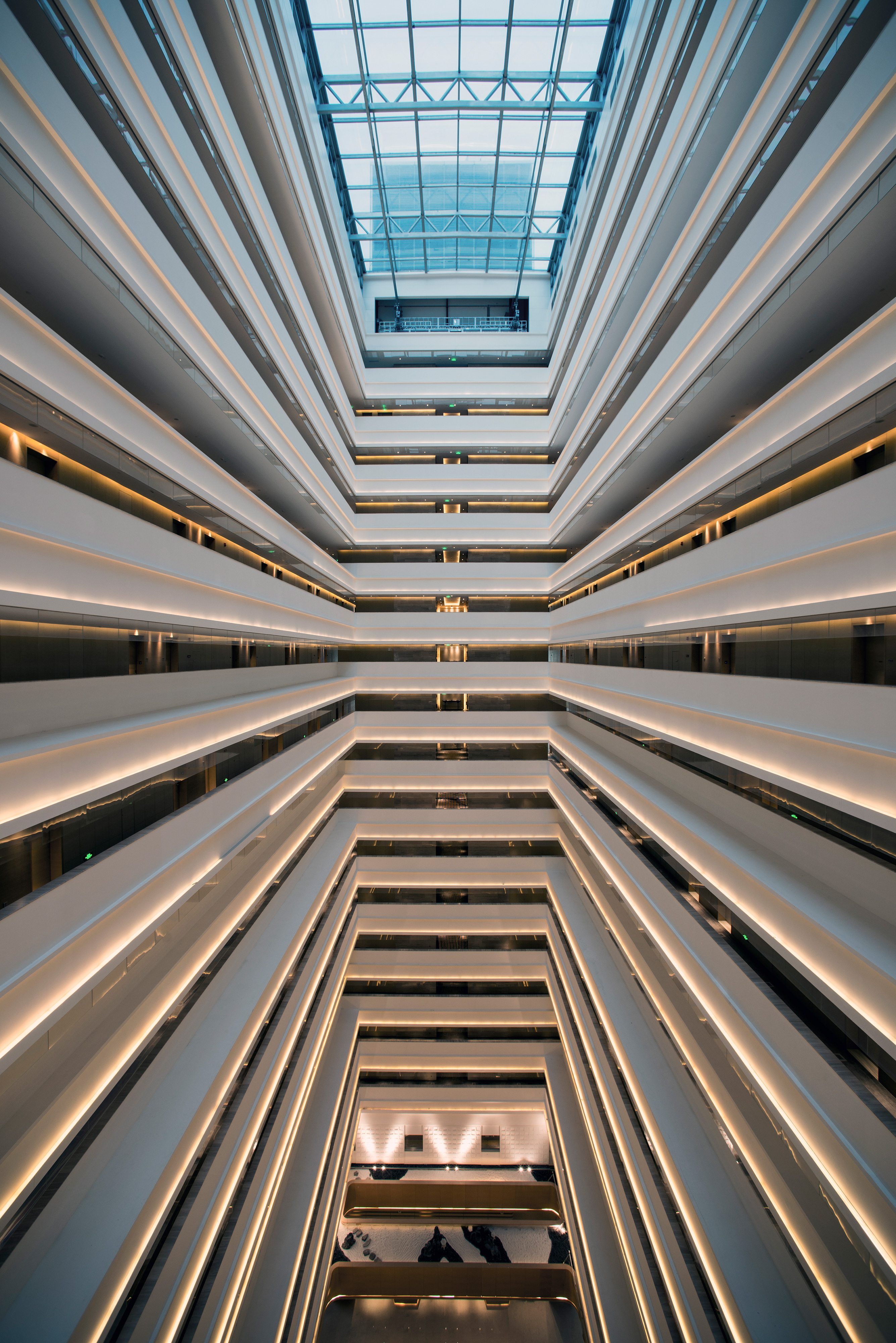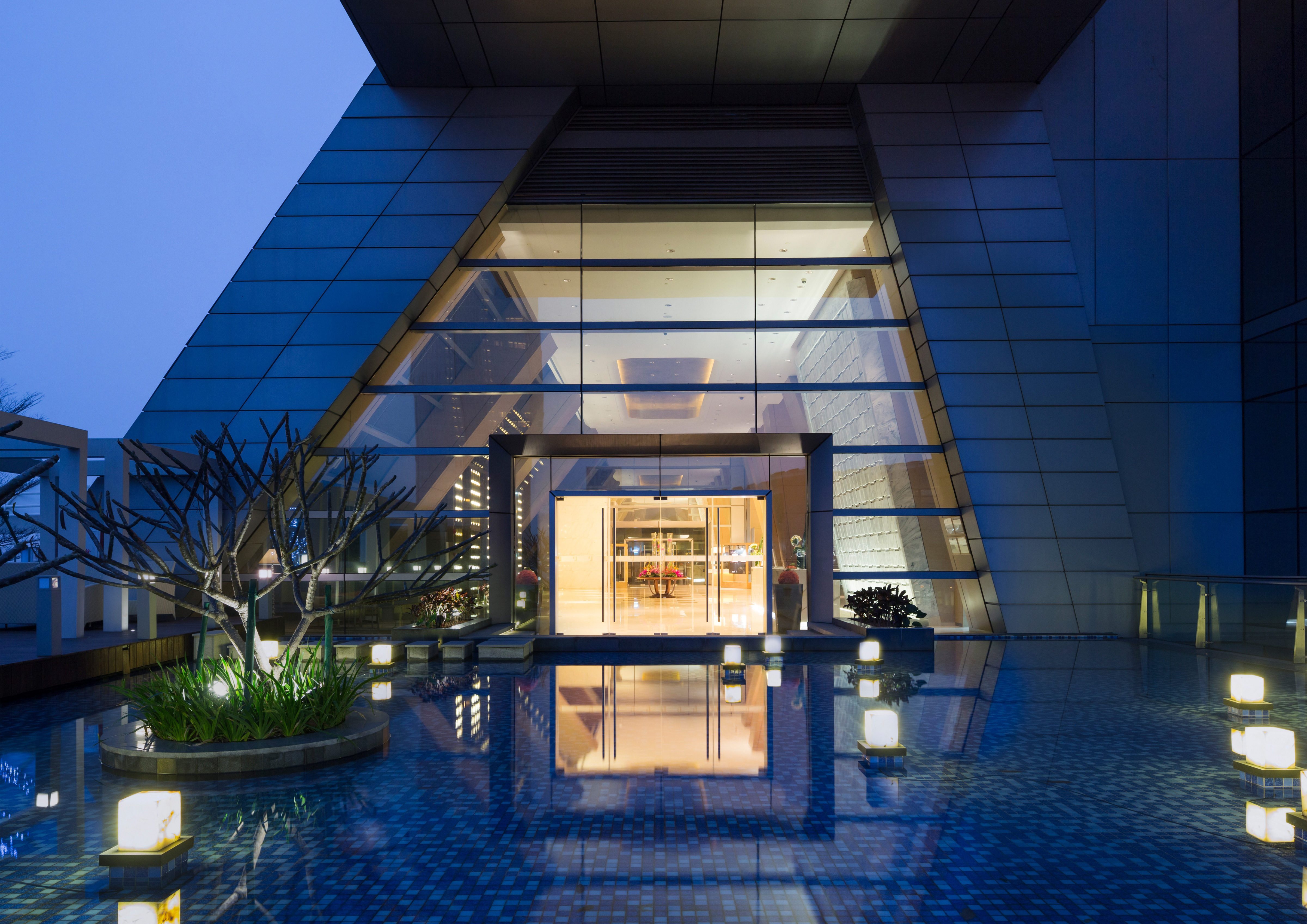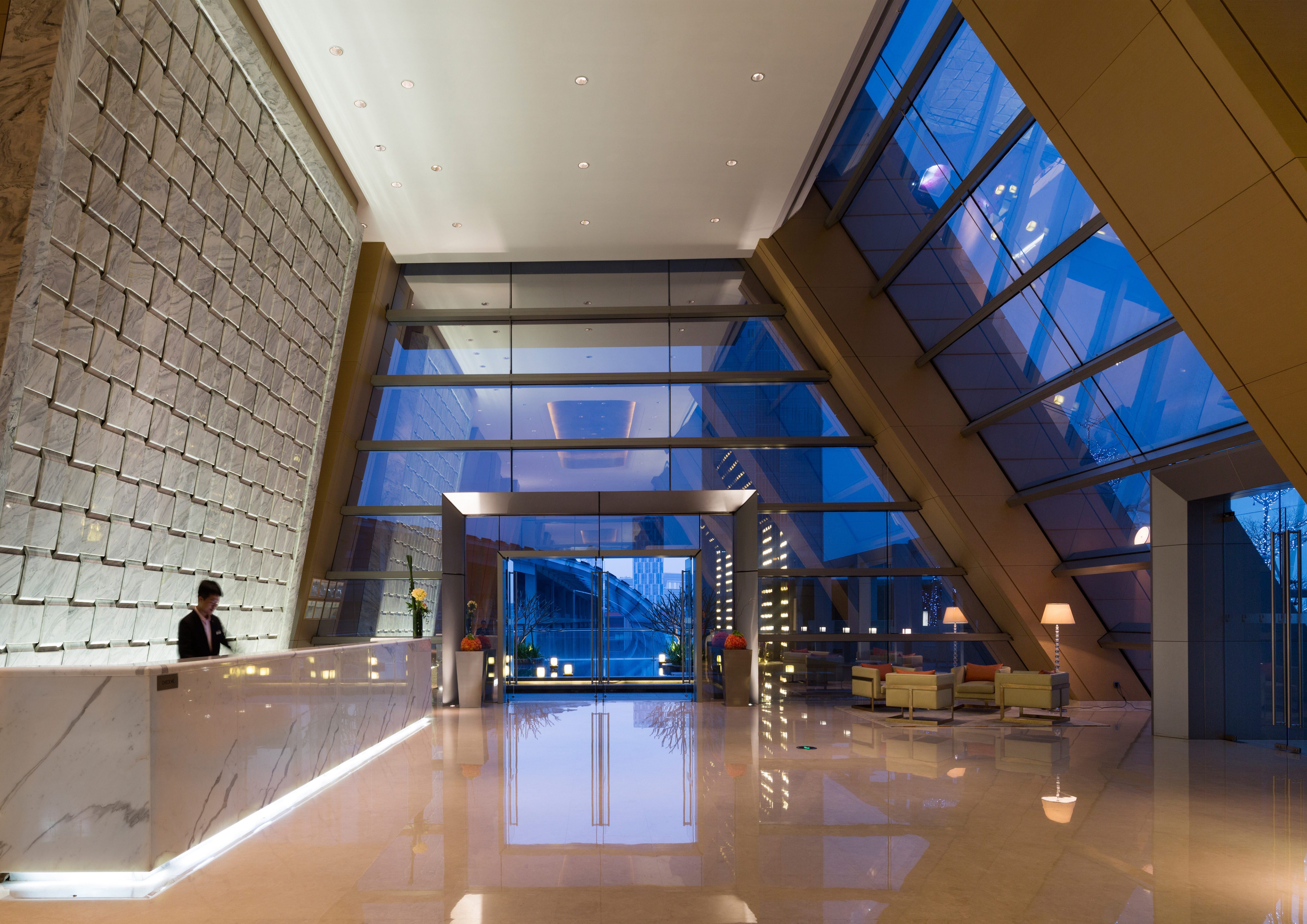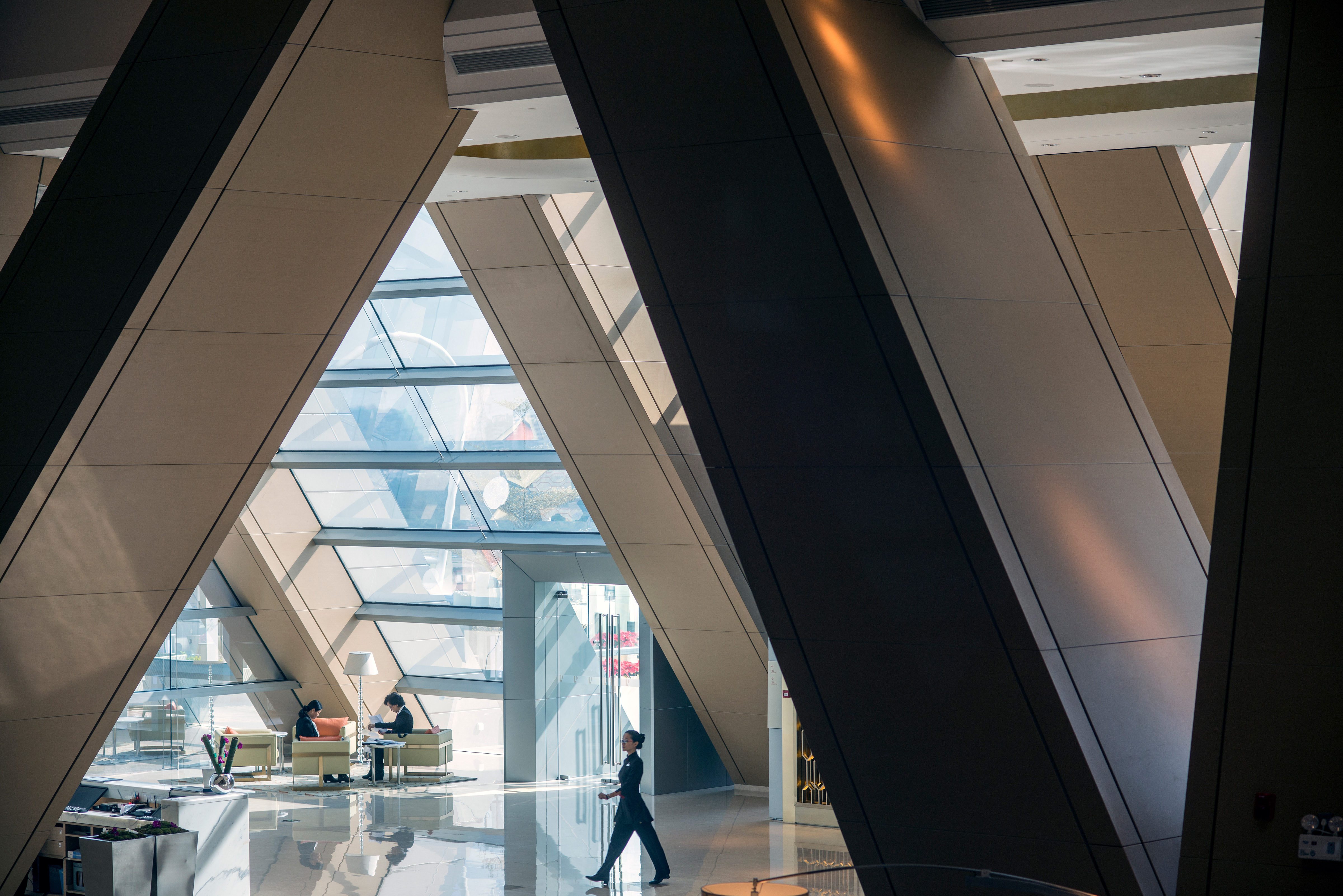 Nanfung Commercial, Hospitality and Exhibition Complex
Guangzhou, China
Located outside Guangzhou on the Pazhou Residential District, the Nangfung Commercial, Hospitality and Exhibition Complex contains four distinct programmatic uses, which split between two different sites, namely '1301' and '1401'.
The complex is located opposite from the government funded exhibition center which currently ranks the second largest in the world. This complexity becomes even more strained by the fact that the two sites are separated by 160 meters from each other, allowing another building – already in planning at the time – to be built in between them.
The design incentive was to create a mixed-use vibrancy, that could compete with the complexity of the site and establish a strong presence in this context.
The site '1301'  – known as Guangzhou Commercial Complex, accommodates a retail exhibition area inside the podium and an office block above it. The site '1401', known as the Guangzhou Nanfung International Convention and Exhibition Centre, accommodates a multi-floor exhibition centre in the podium and the 500-room five-star hotel Langham Place, above it. Altogether, the complex provides a gross floor area of around 180,000 square meters.
The scheme balances the importance of 'frontage' for the visibility of the complex with consideration for functional constraints such as pedestrian flow, vehicular flows, drop-offs and loading/unloading zones.
The playful cantilevered articulation of the two buildings offsets the volume of the large buildings whilst creating landmarks that are both distinctive and connecting.
Project data
Client: Nan Fung Group
Site area: 2,525 sqm | Gross floor area: 161,780 sqm
Status: Completed in 2013