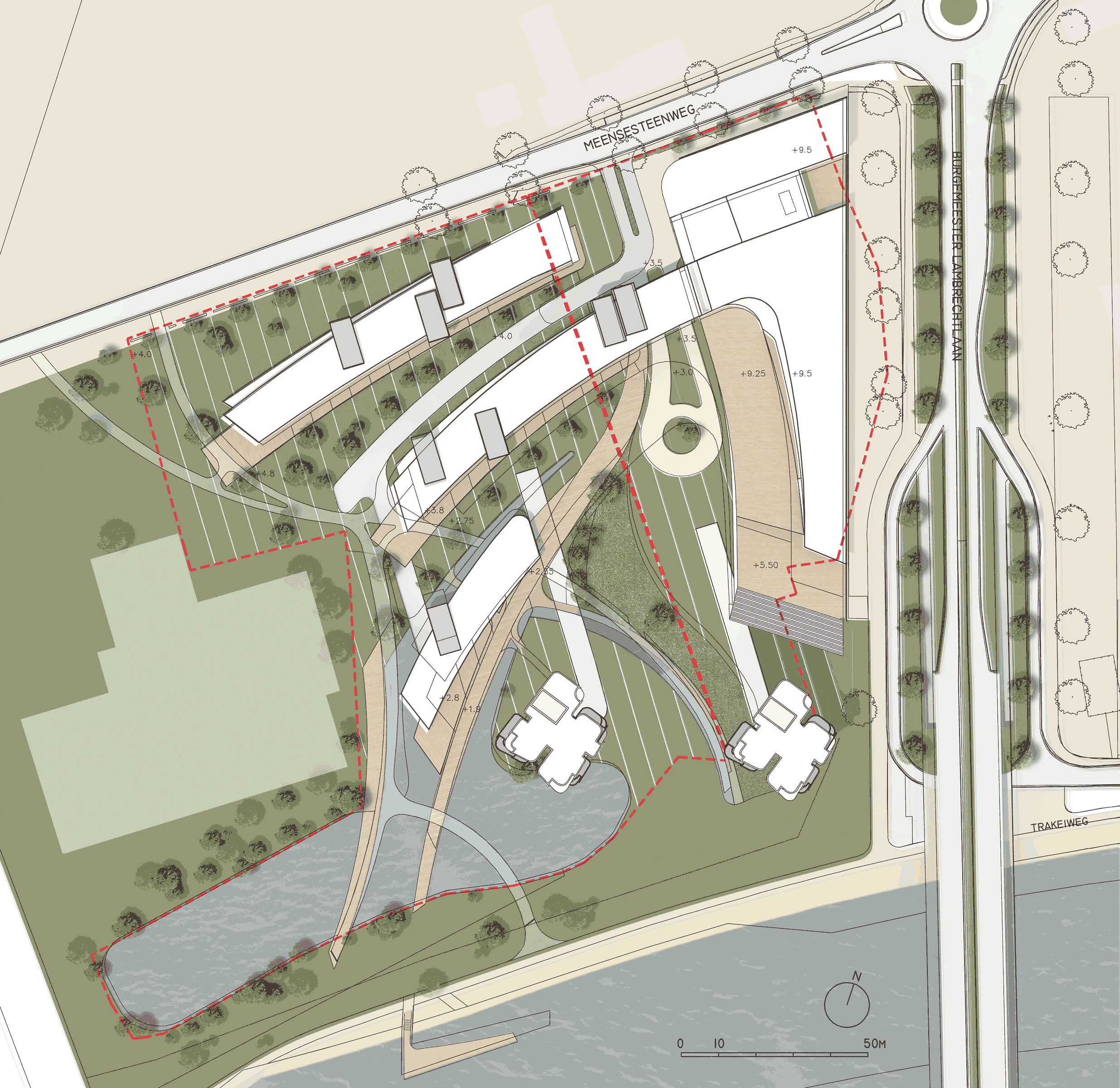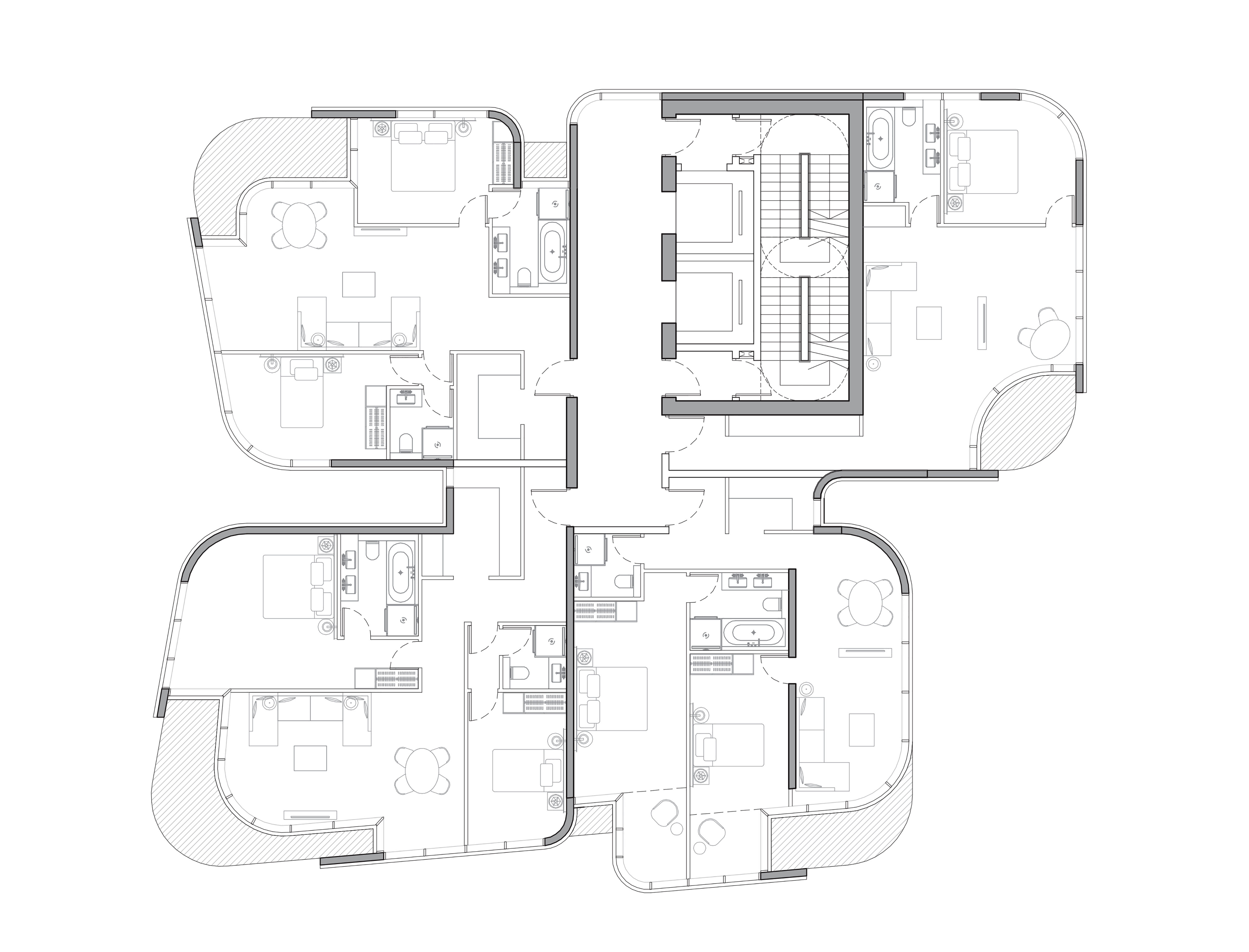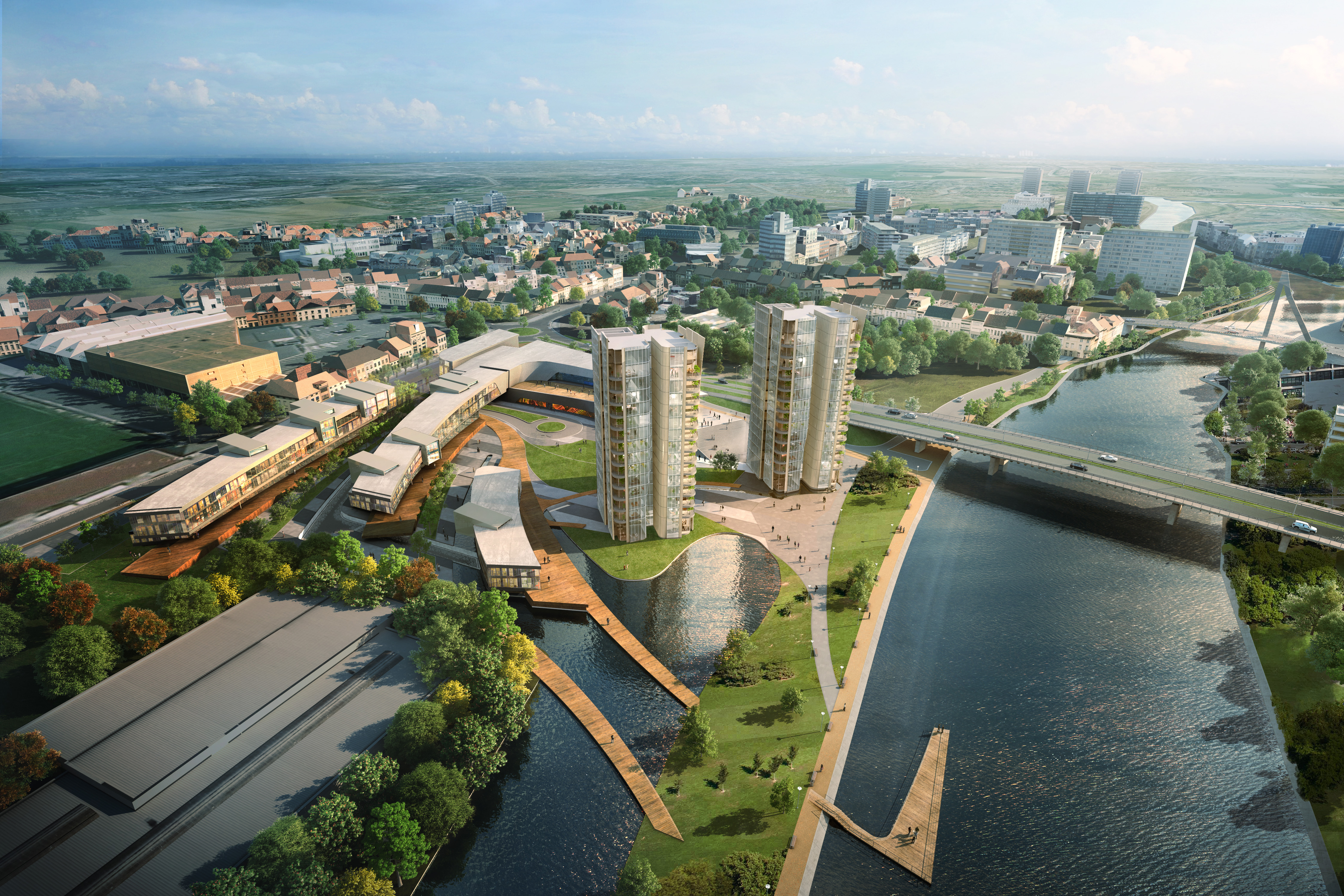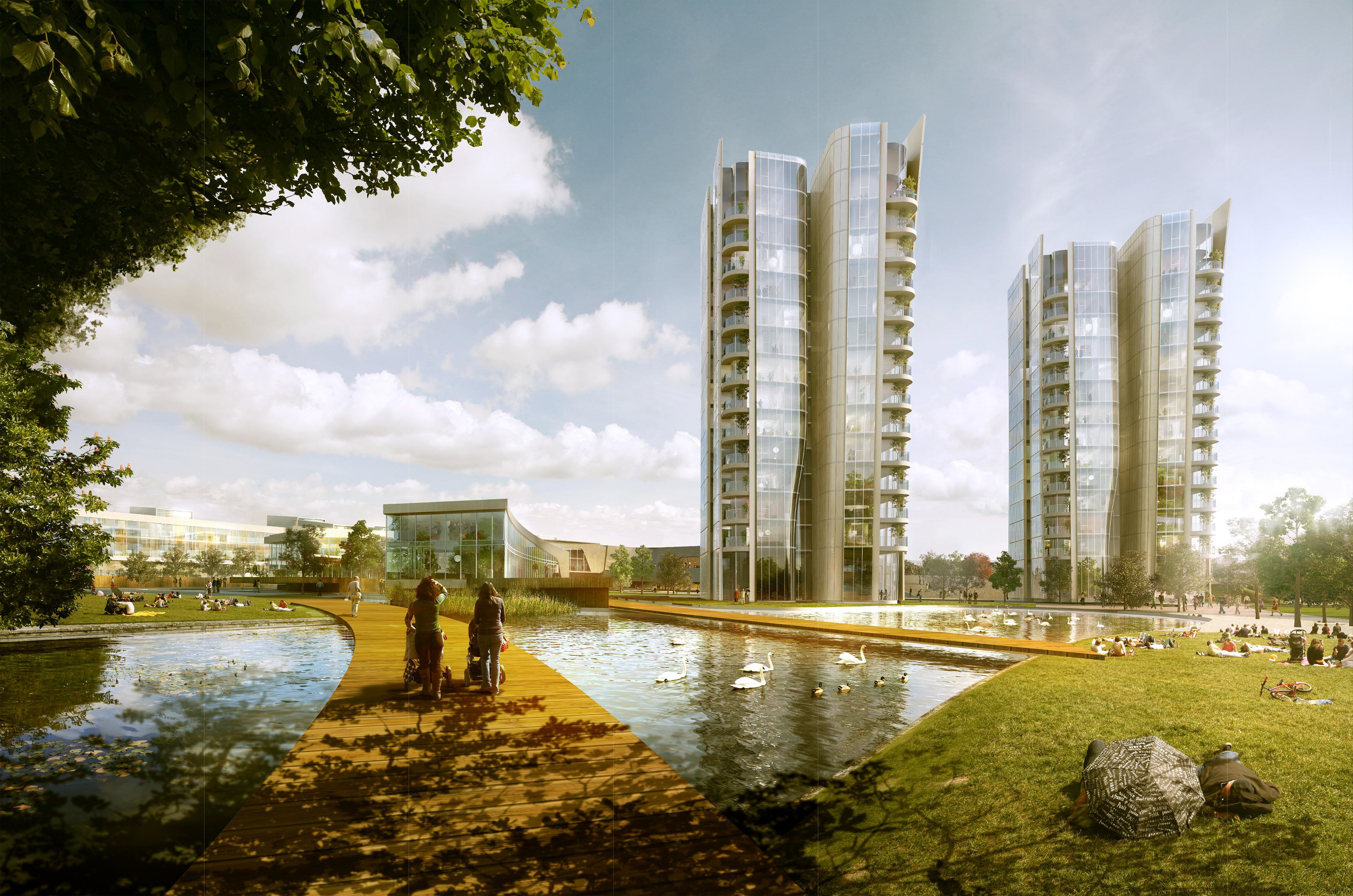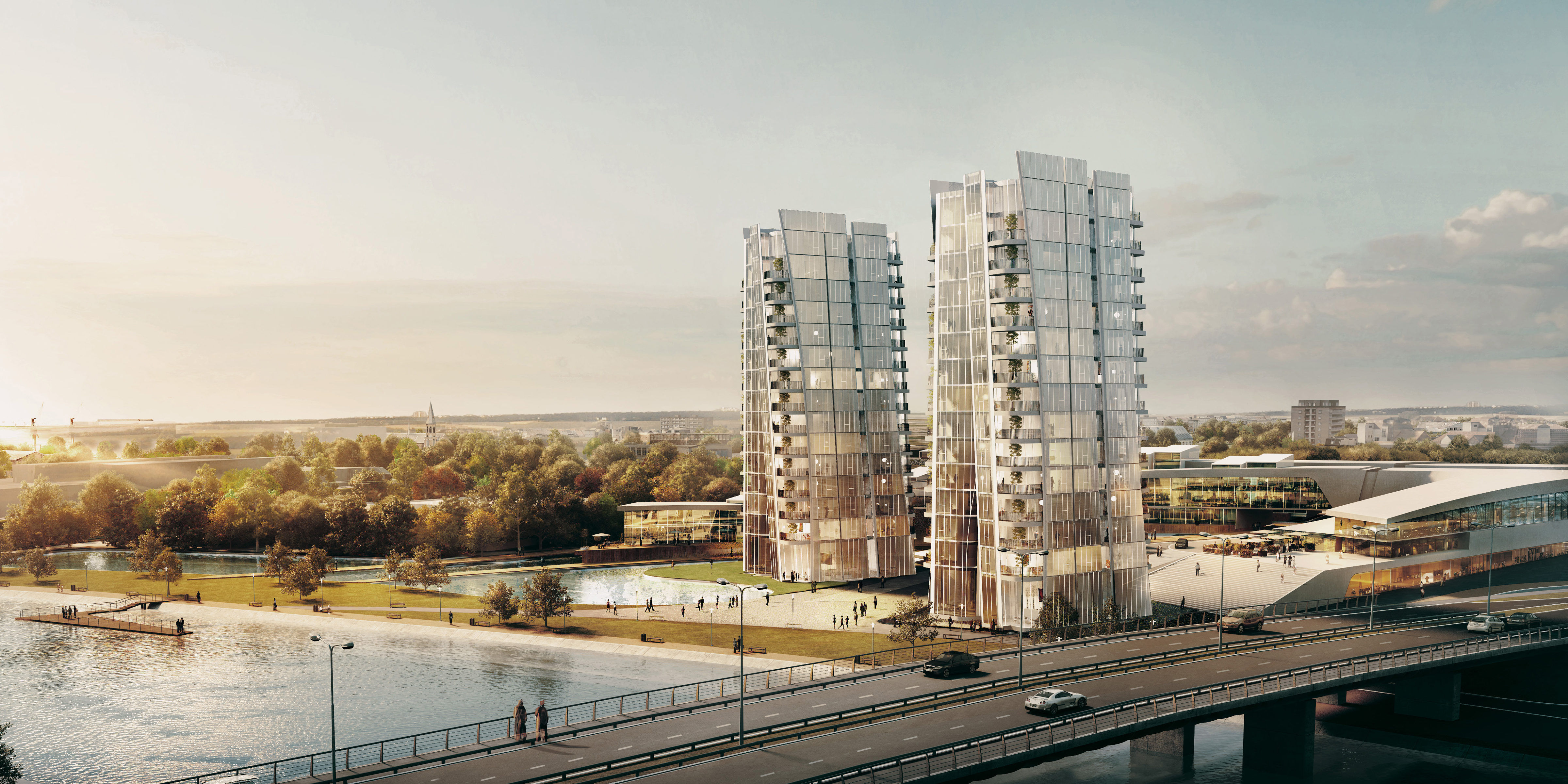 Kortrijk Residential Development
Kortrijk, Belgium
The site for Kortrijk Residential Development used to be an old textile factory – an industry that had previously defined the city. Taking a hint from this piece of history and the client's aspirations to make development as civic and green as possible, the project "weaves" in together an extensive network of walking and biking trails with building blocks to achieve the balance of containment and openness.
An L-shaped, low-rise building accommodating the retail and commercial elements of projects fit around the corner of the site to the East, which doubly functions as a buffer for noise emanating from a busy intersection.
Two more layers of low-rise town houses with vehicular entries for a zone of assisted living splay inward from this northeast corner. These units face a quiet, protected green square opening to the South where a river runs across.
The square becomes a node around which a network of trails are placed, connecting the development to the riverbanks and the greenbelt along the western edge of the site, all the way to the centre of the city, north of the development.
Loosely defining this protected square and anchoring the whole development are two 50-meter high residential towers. The small floor plate of the towers still achieve necessary density whilst enabling each apartment to open up – as if petals on a flower blooming in spring – for plenty of natural daylight and commanding views of the river and the city beyond.
Project Data
Client: Ghelamco Group
Site area: 30,717 sqm | Gross floor area: 30, 000 sqm
Status: Concept design, 2014