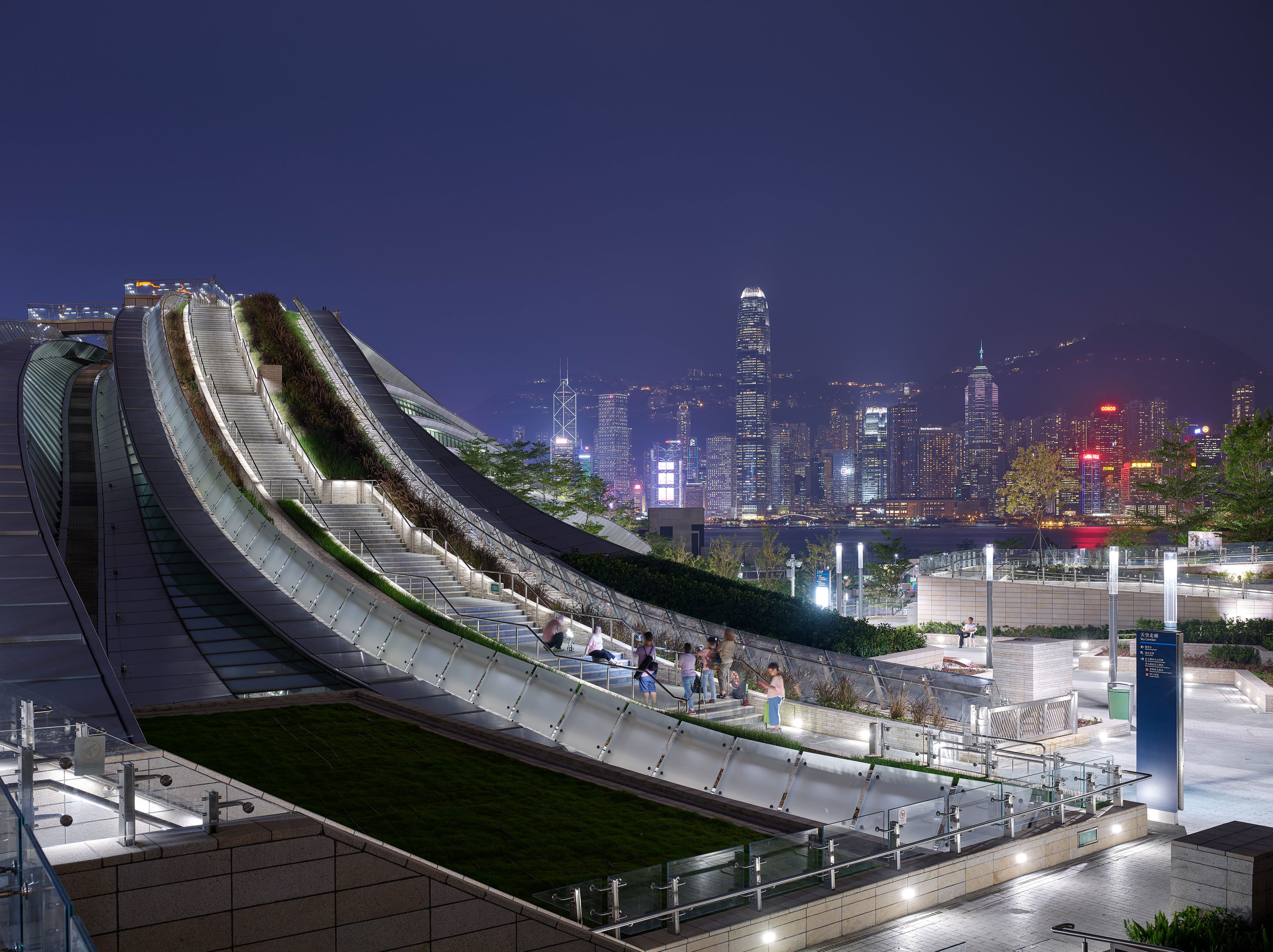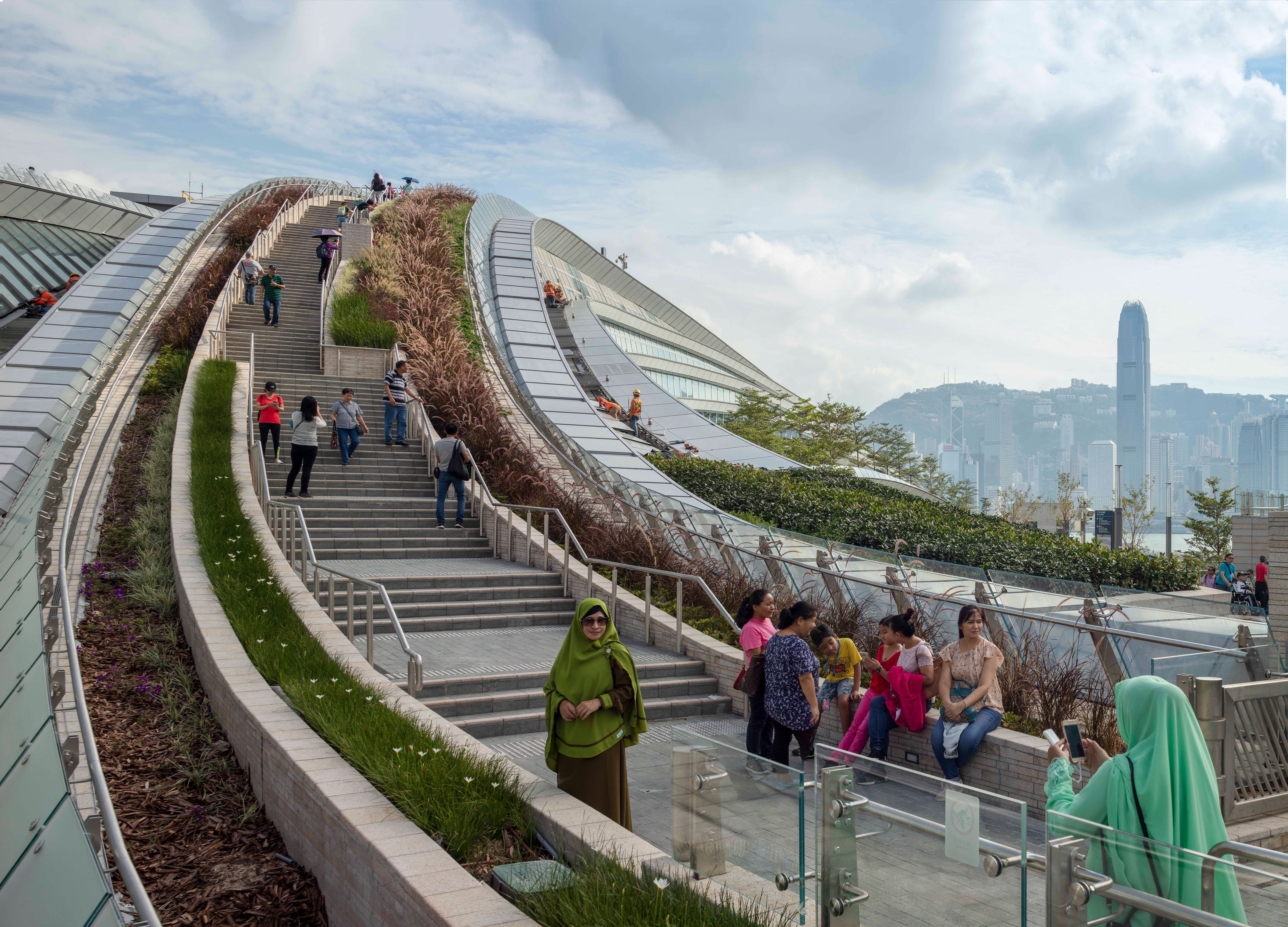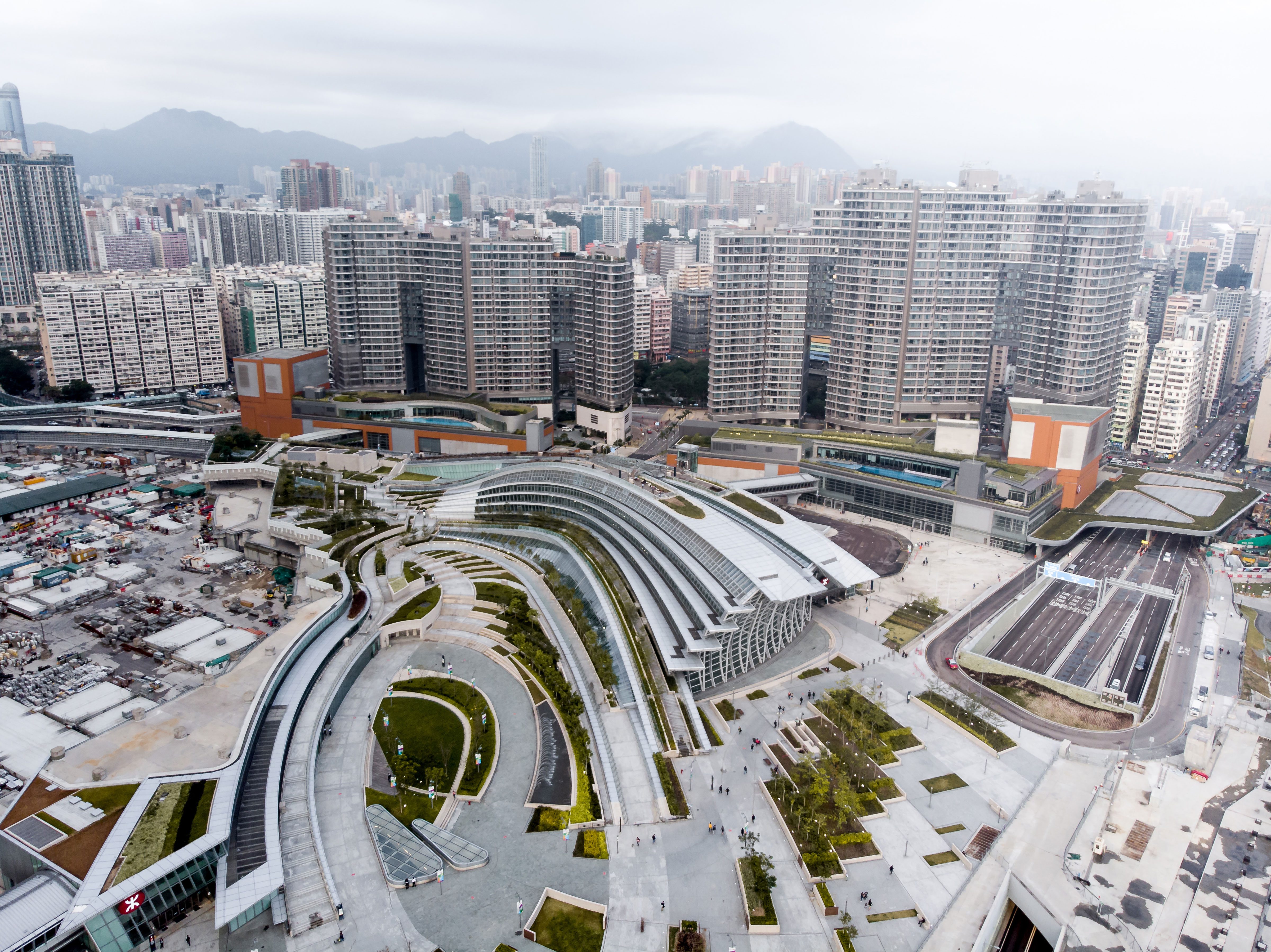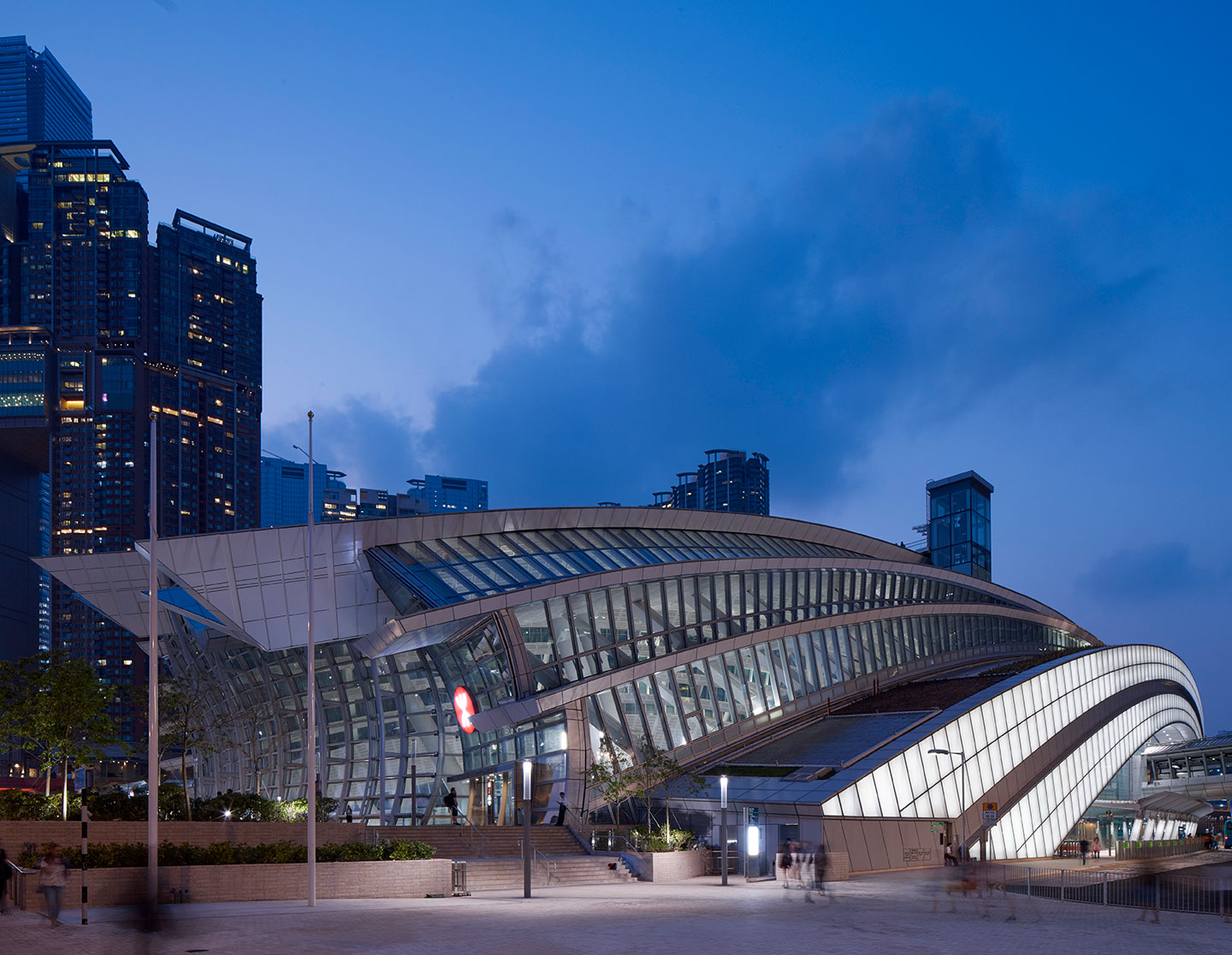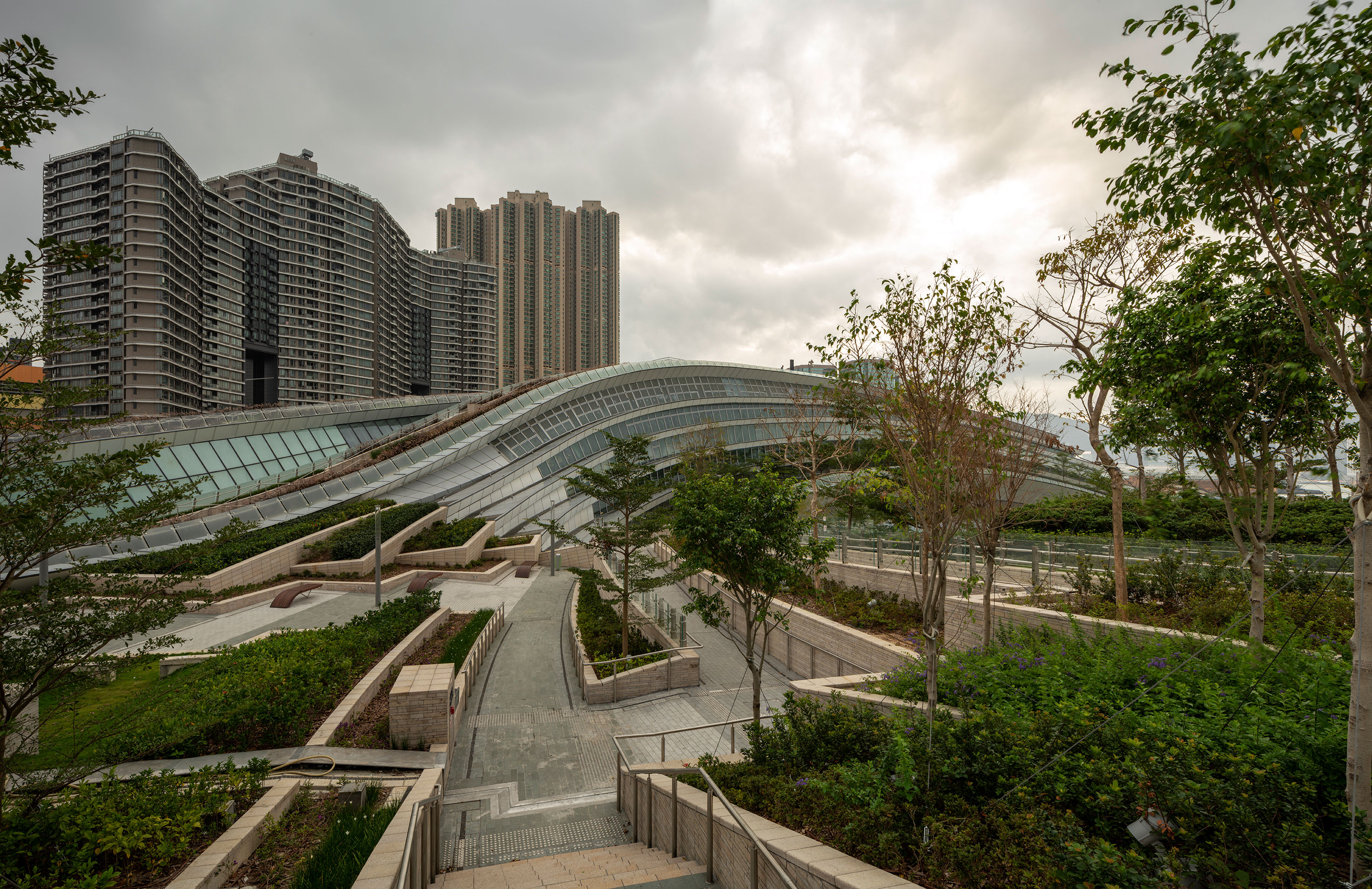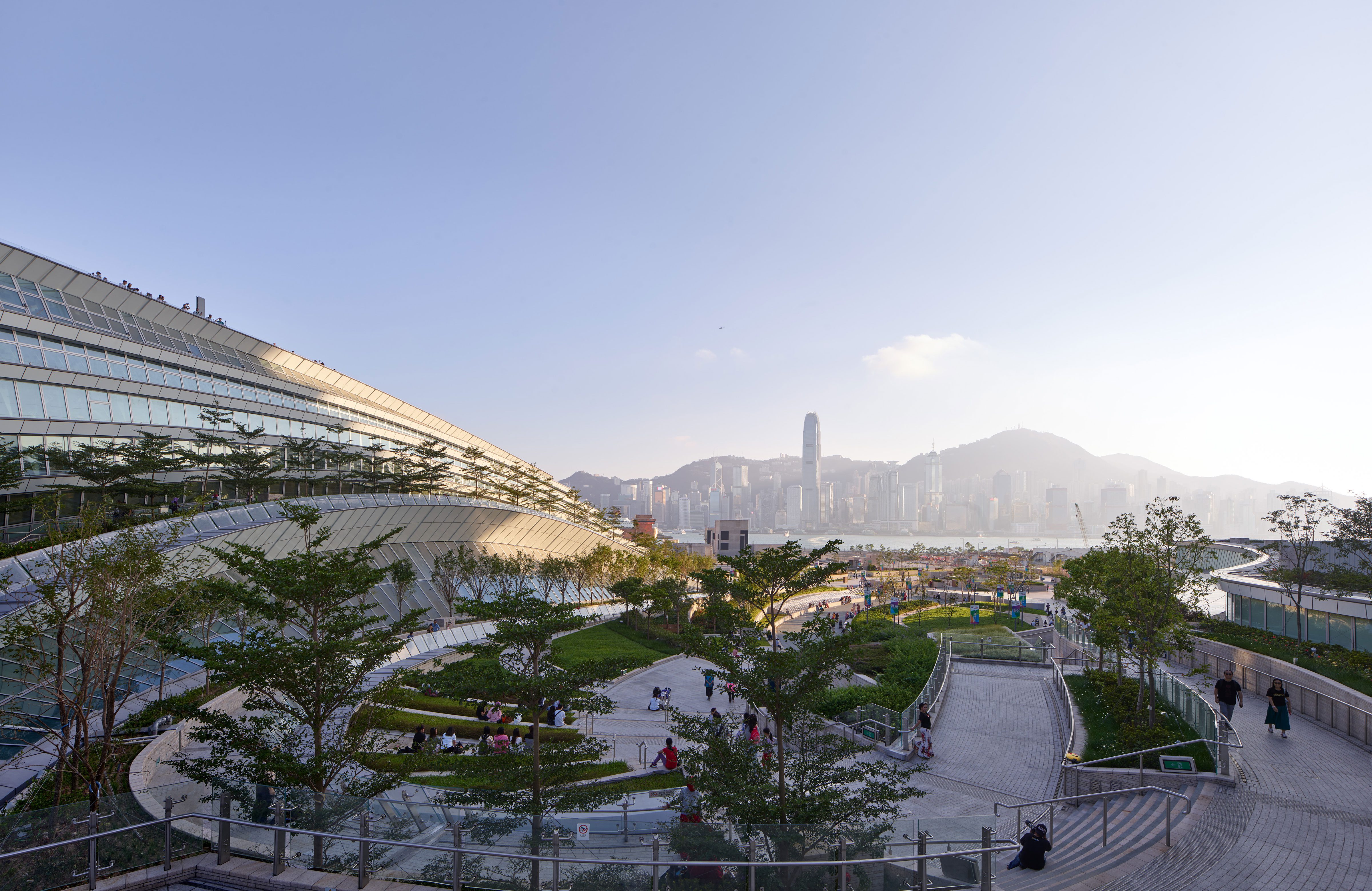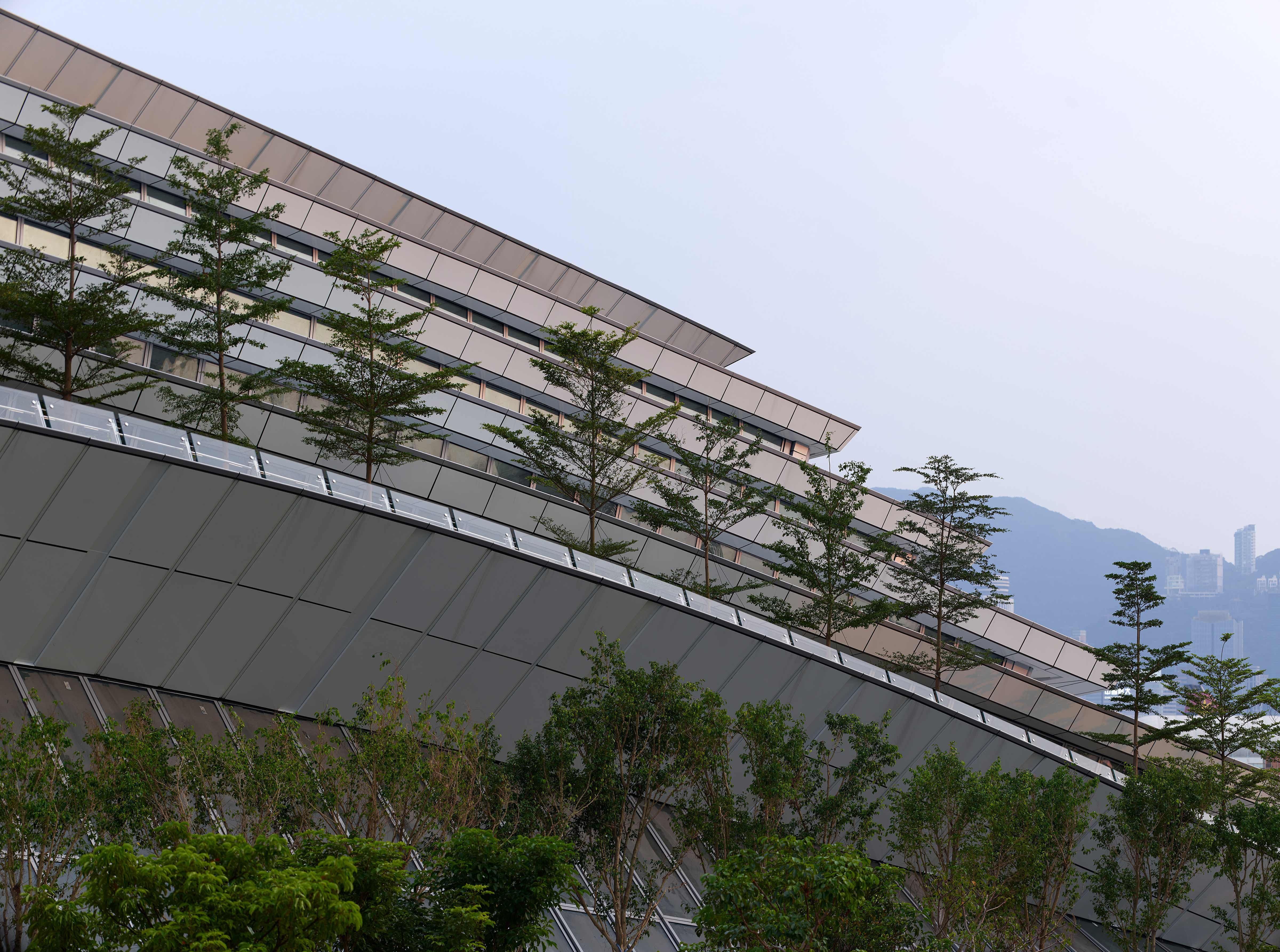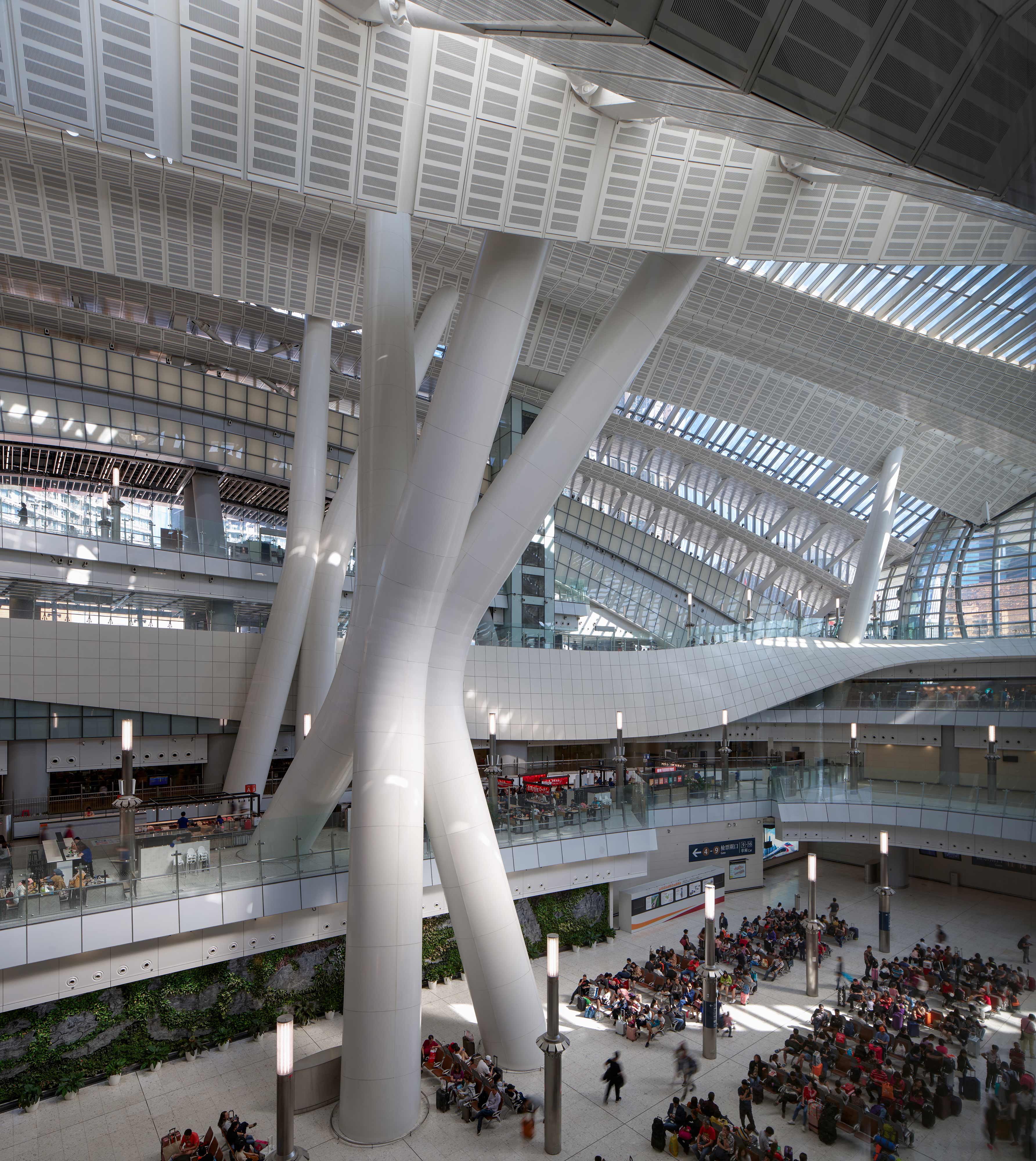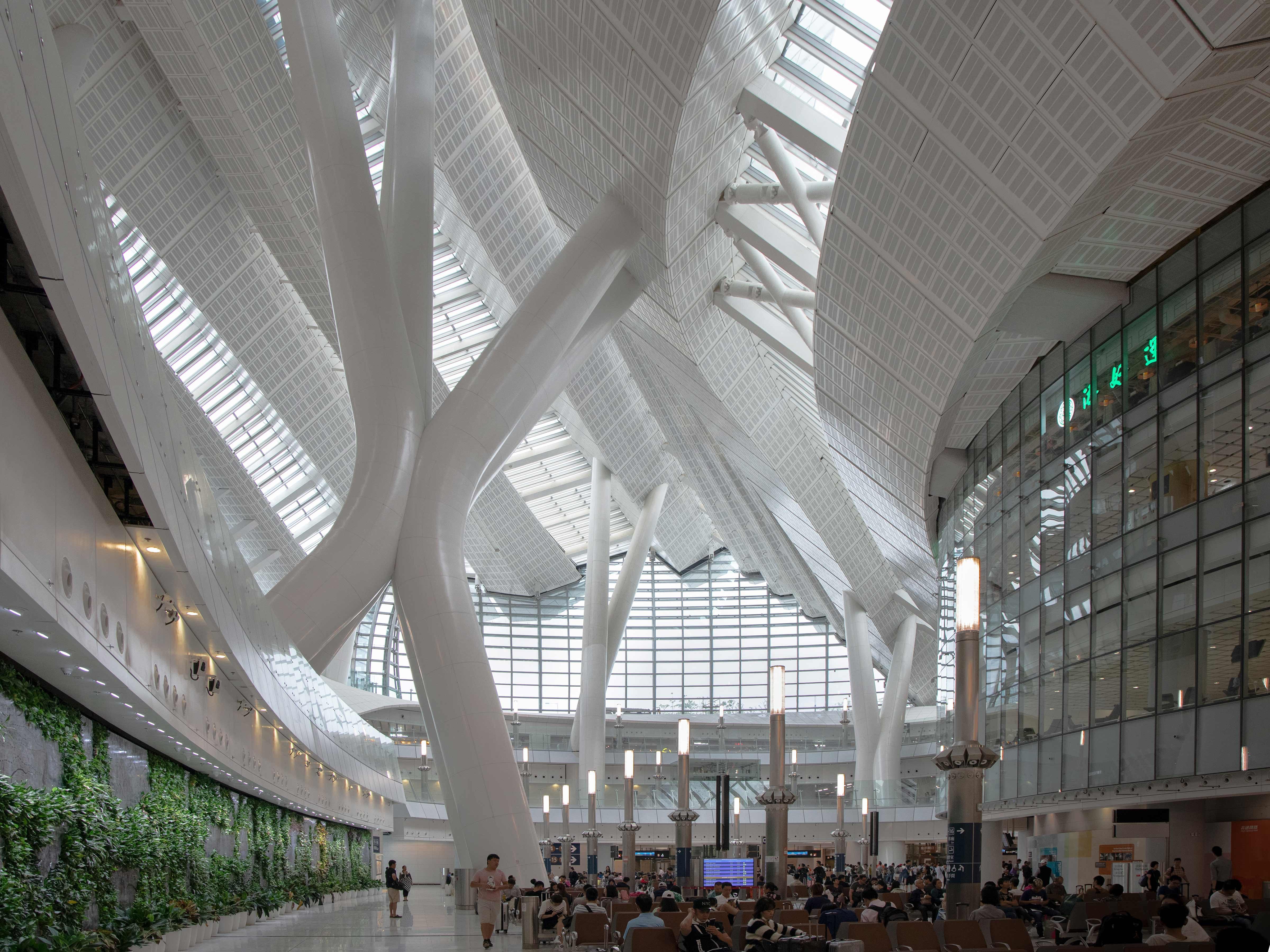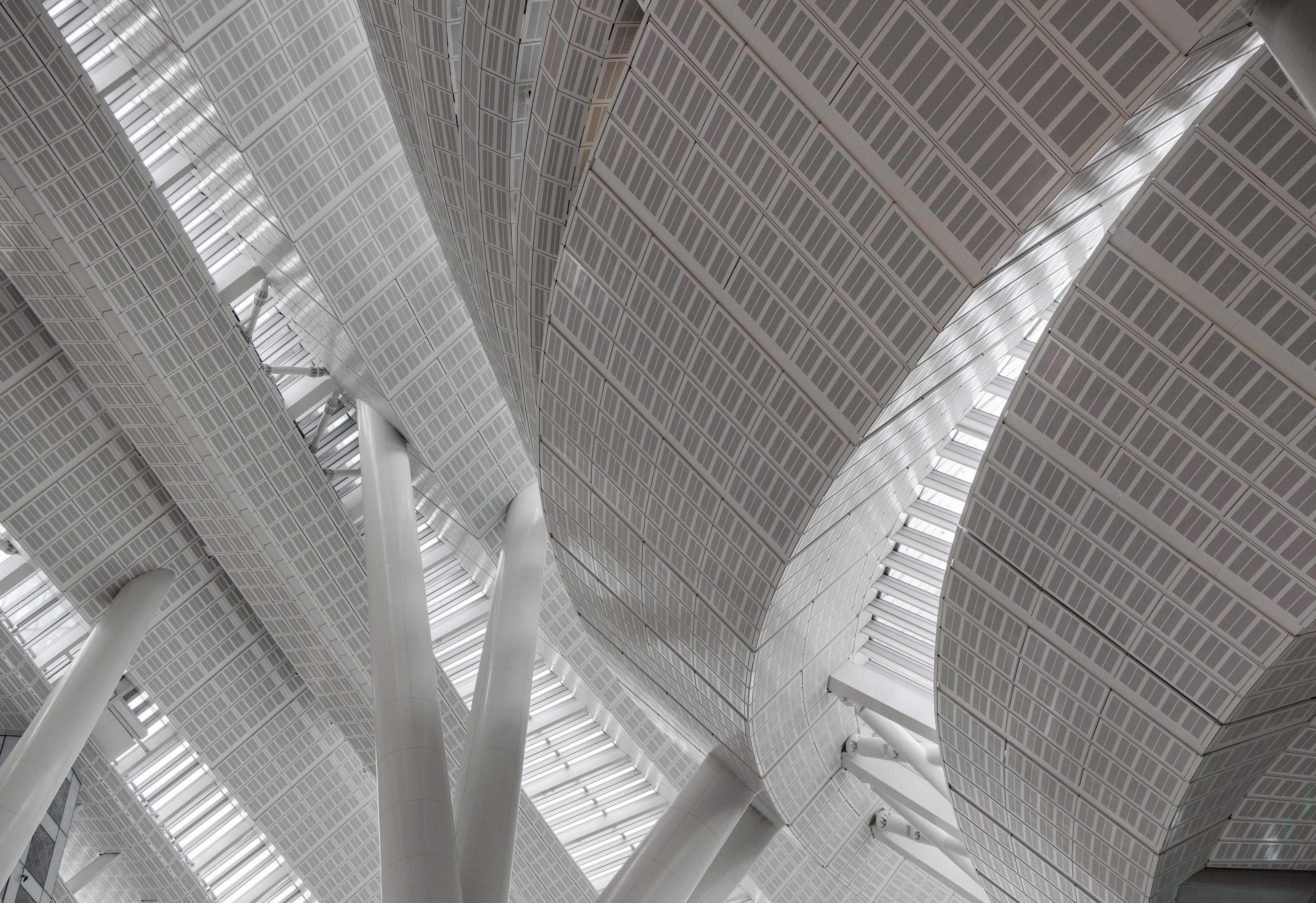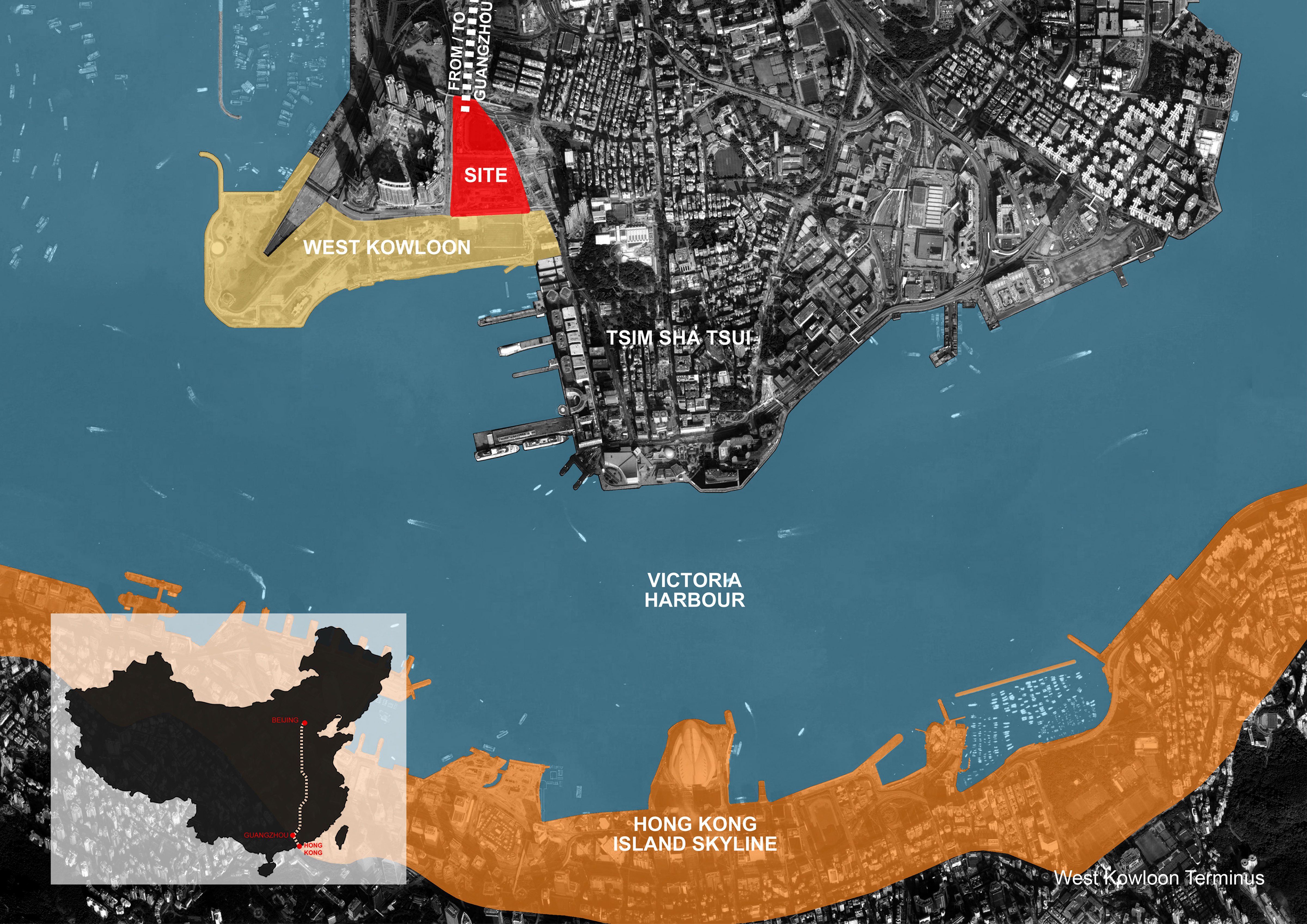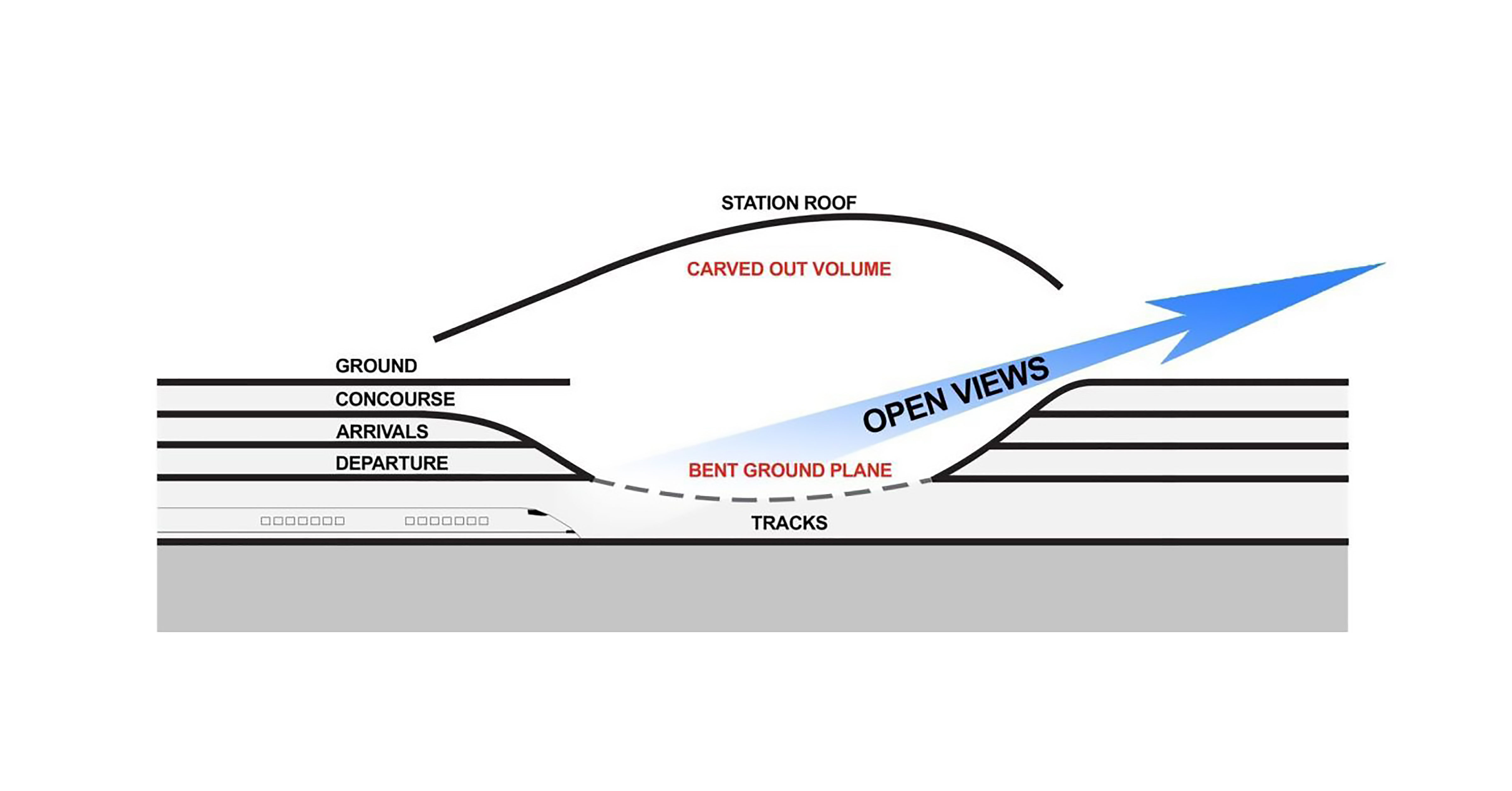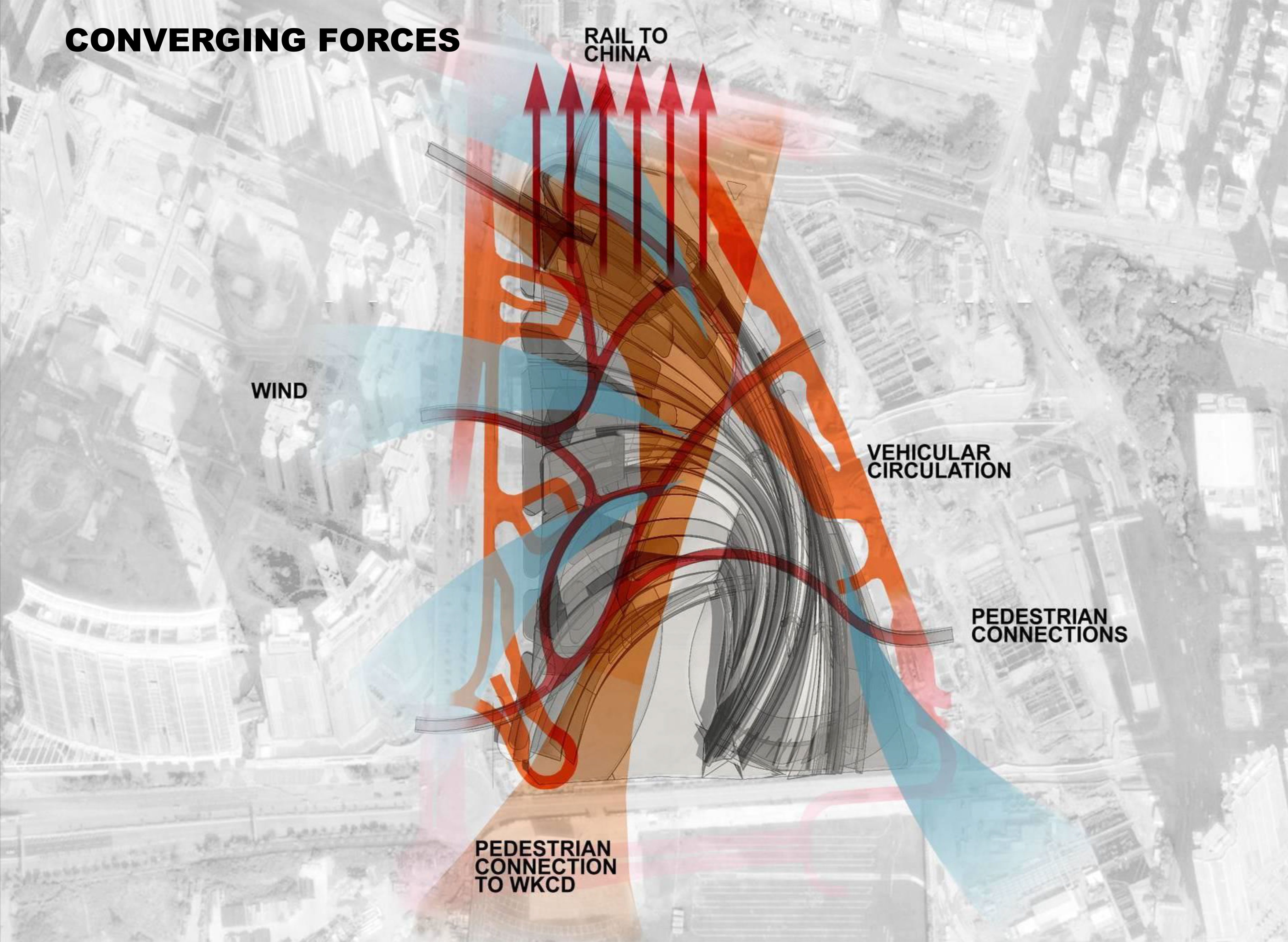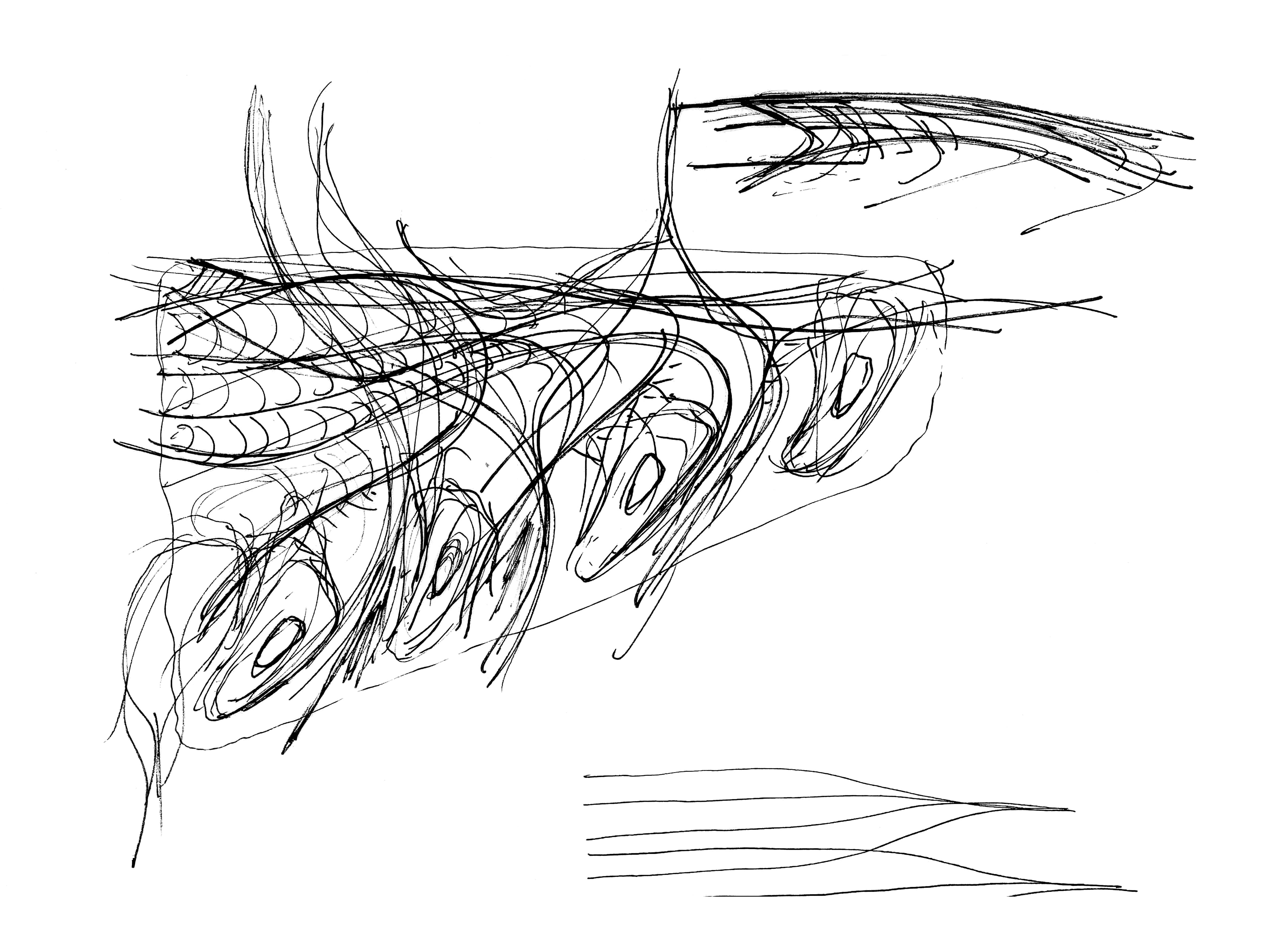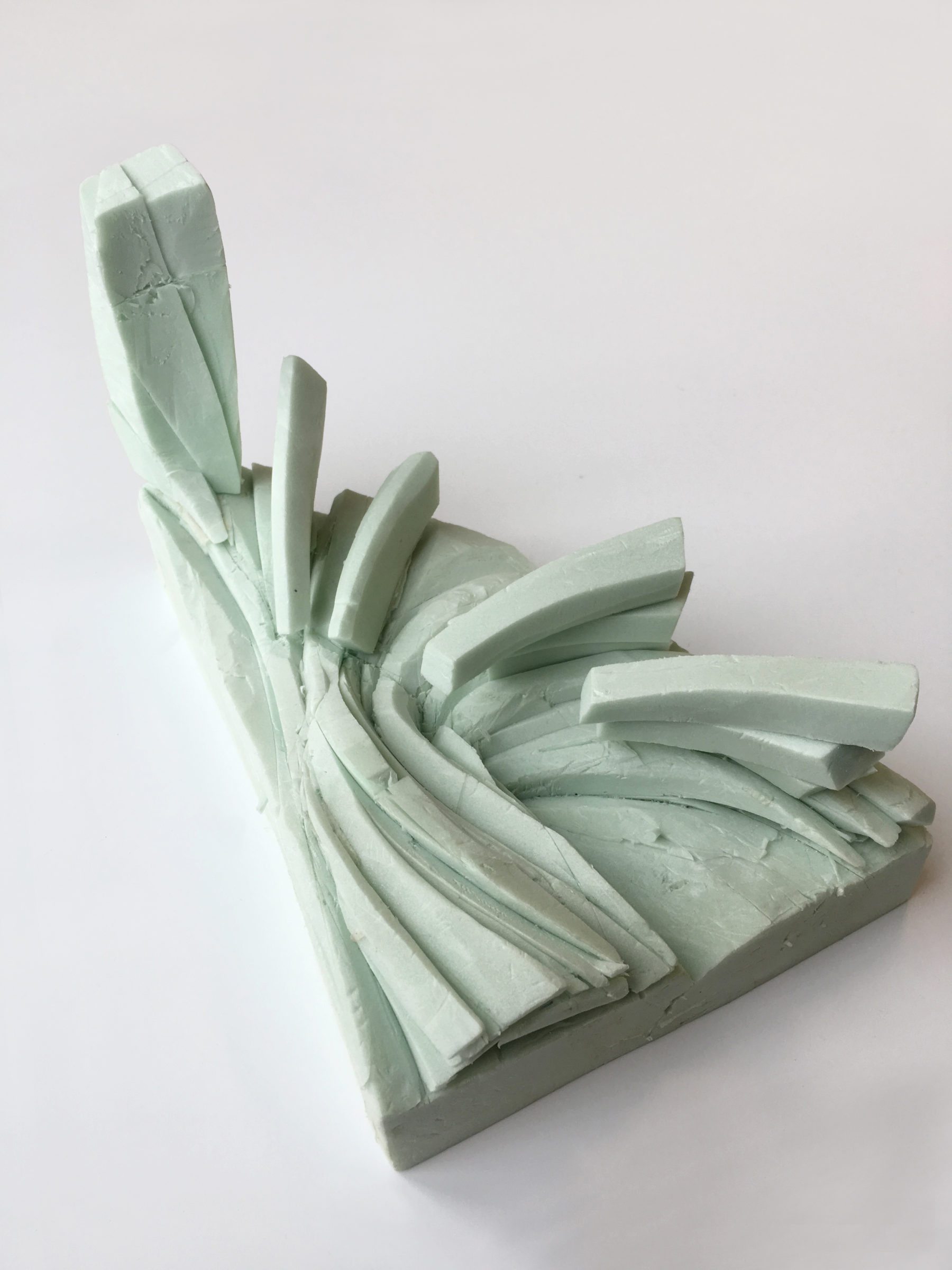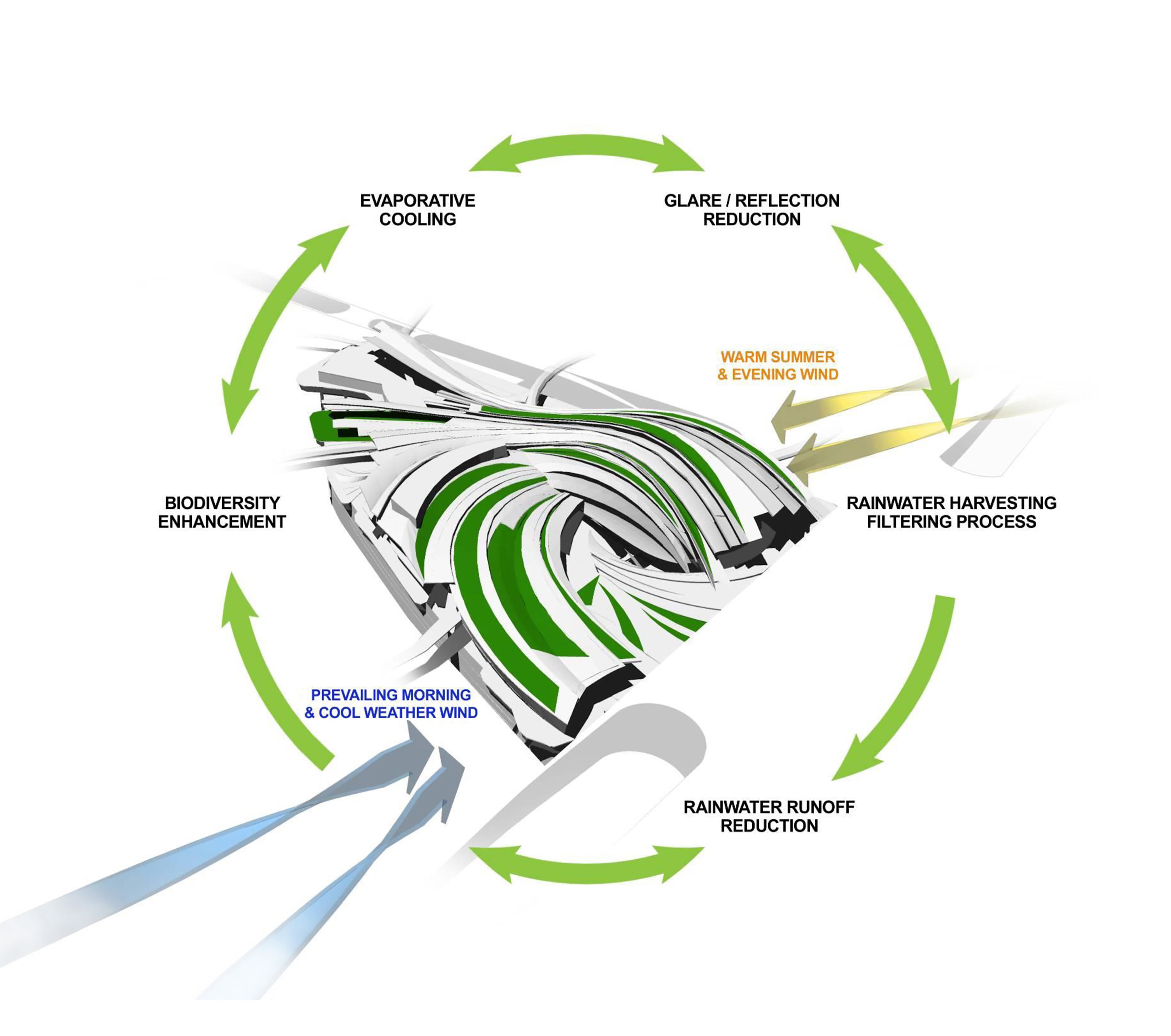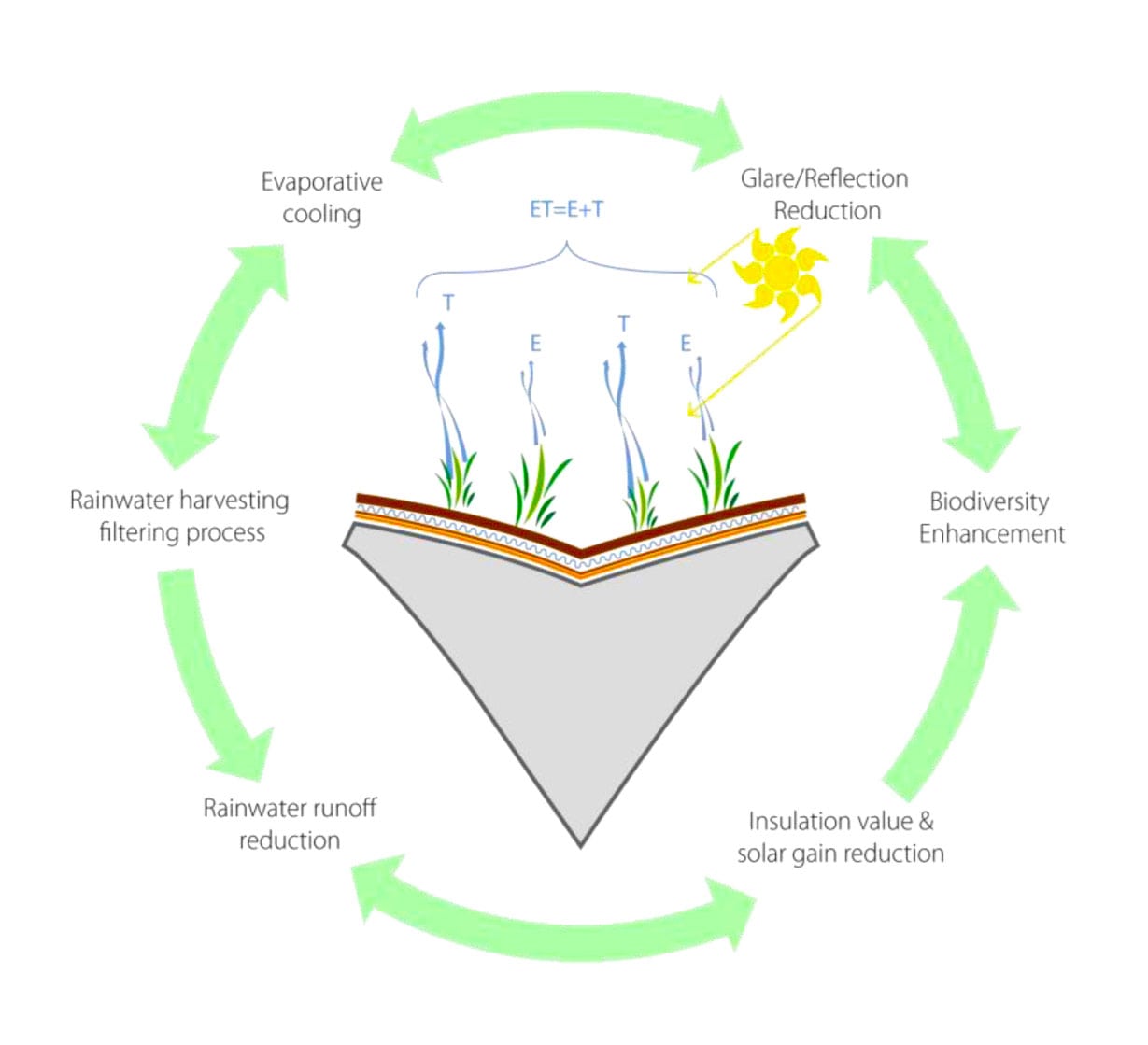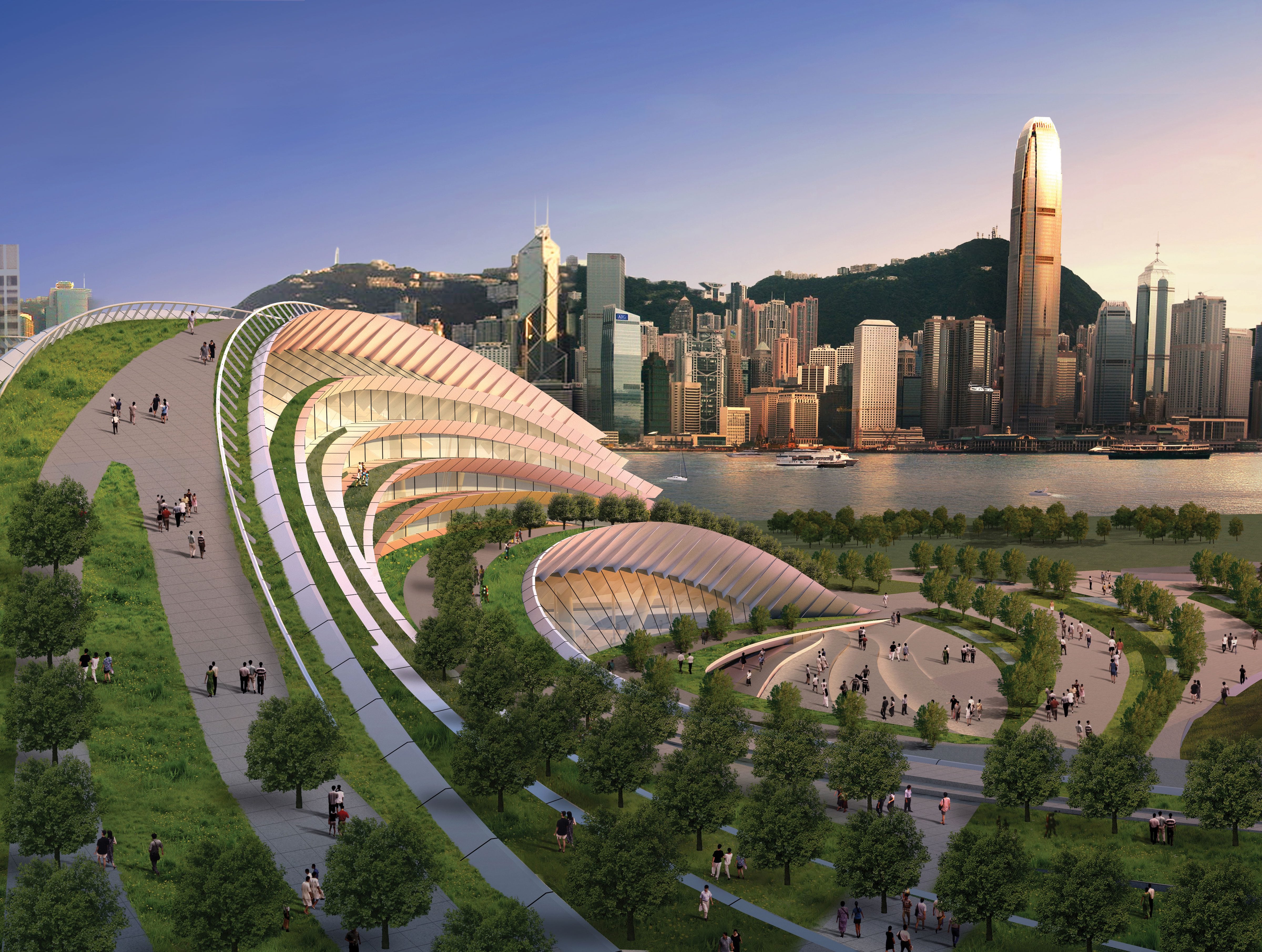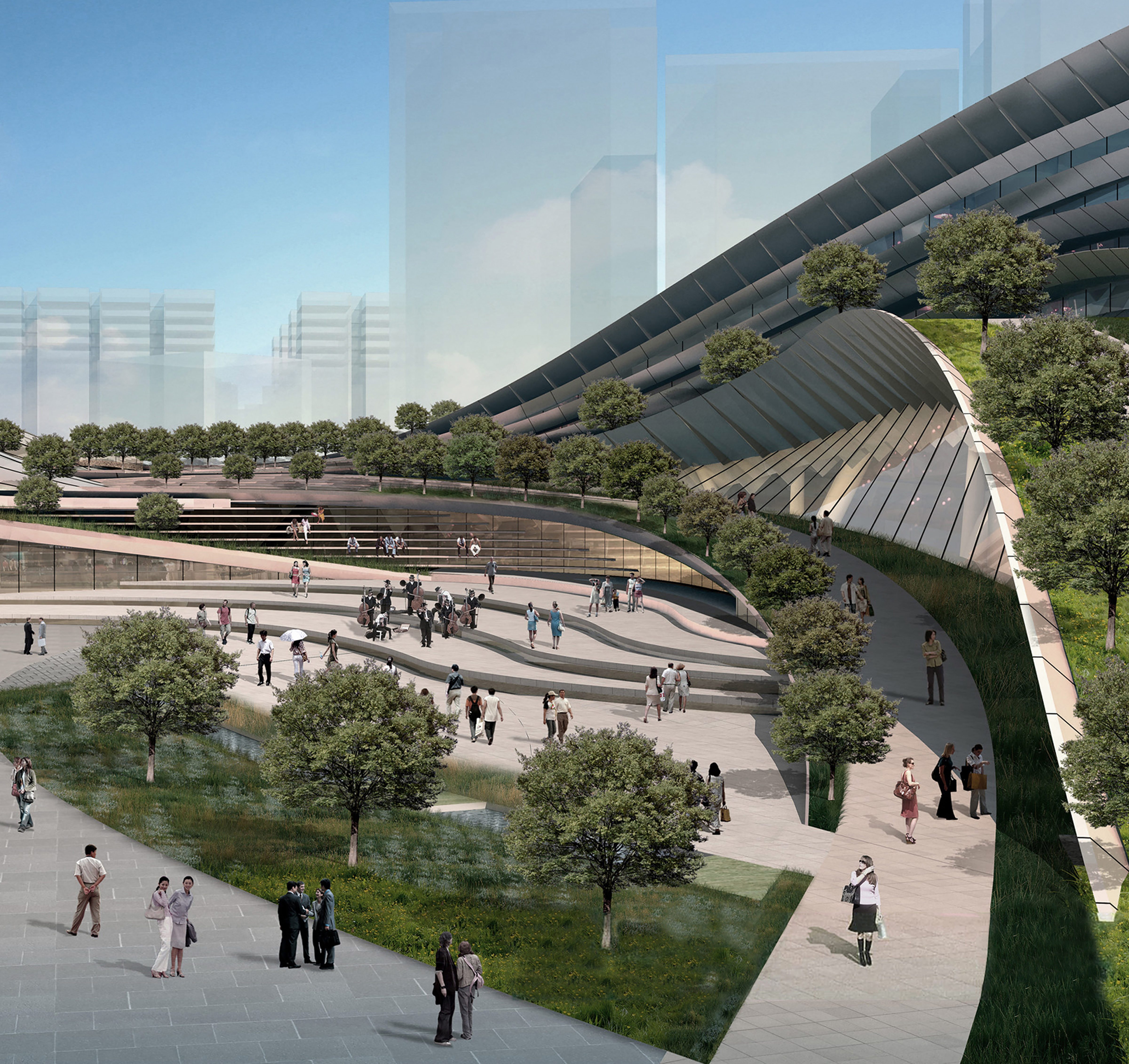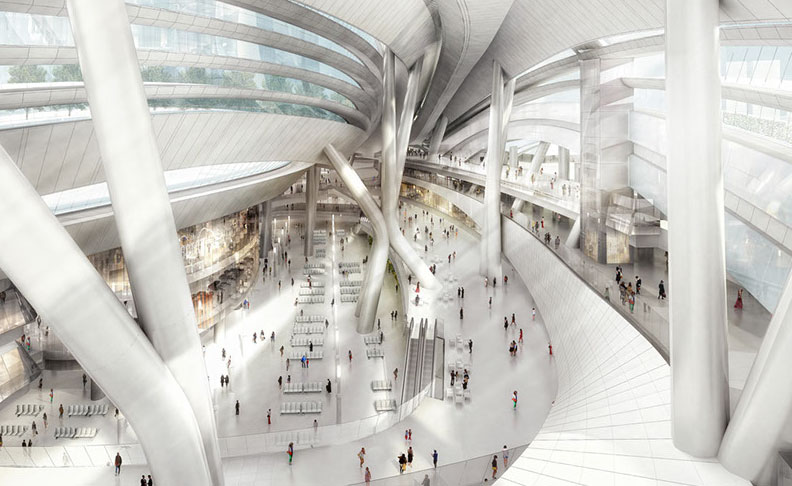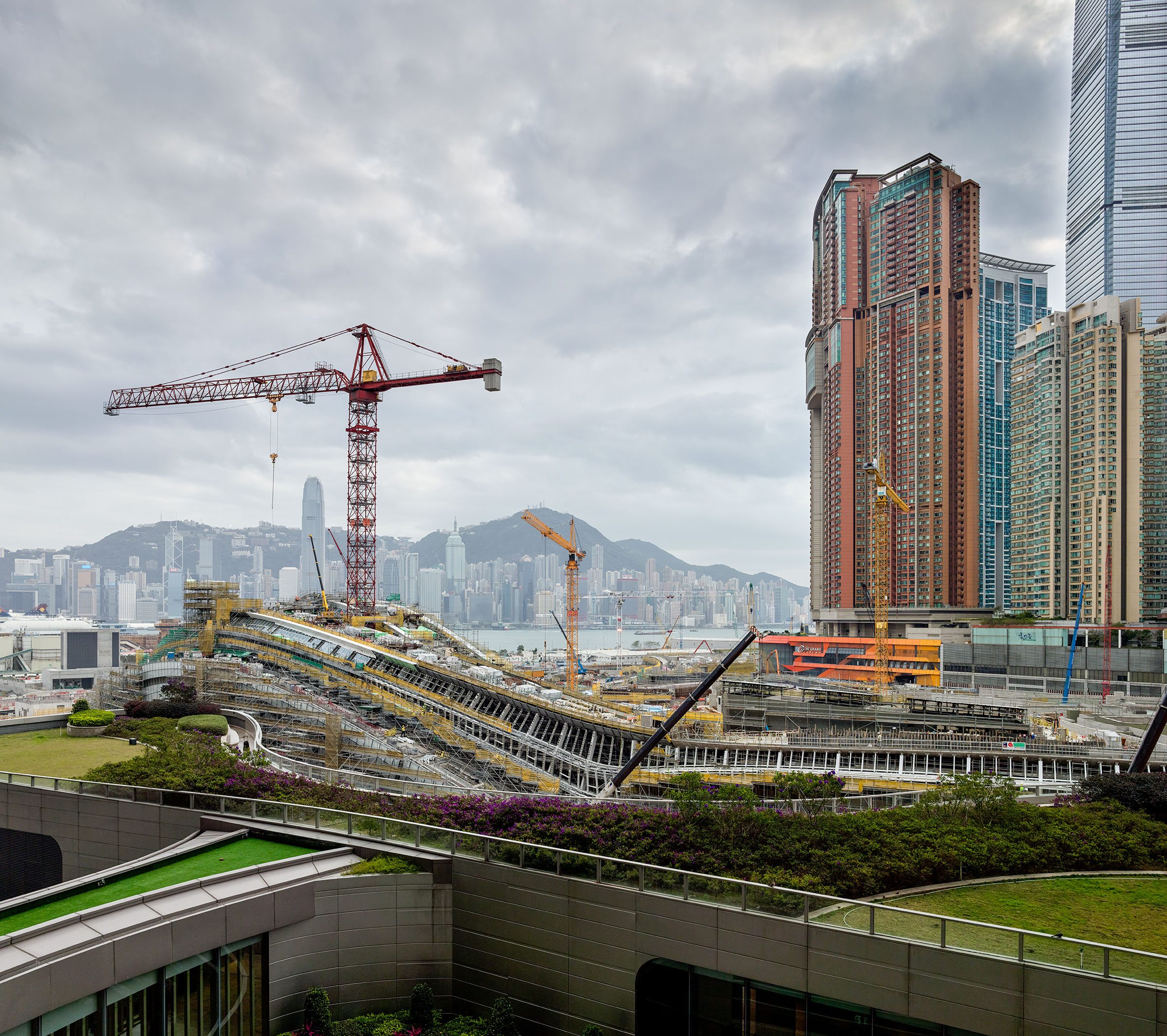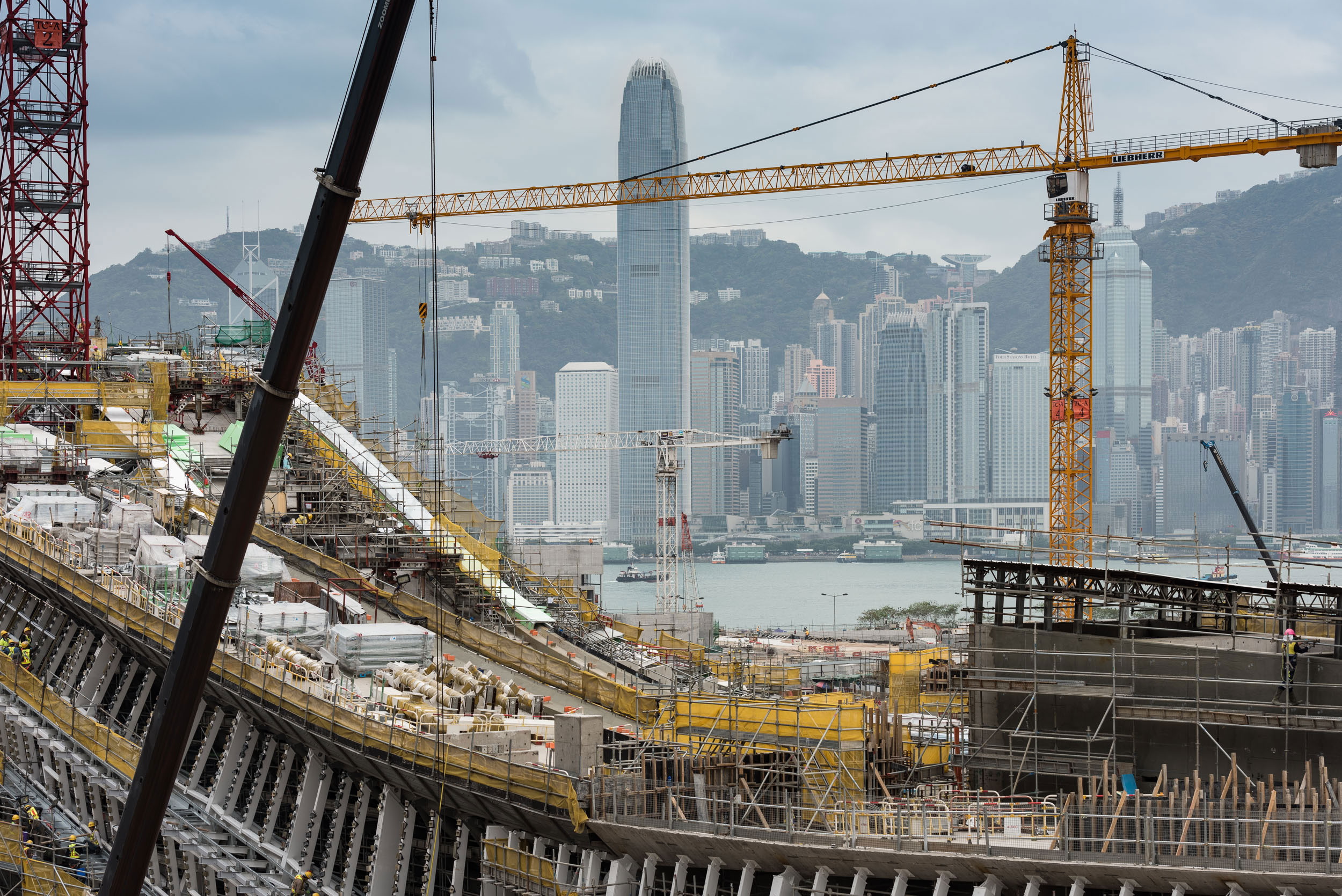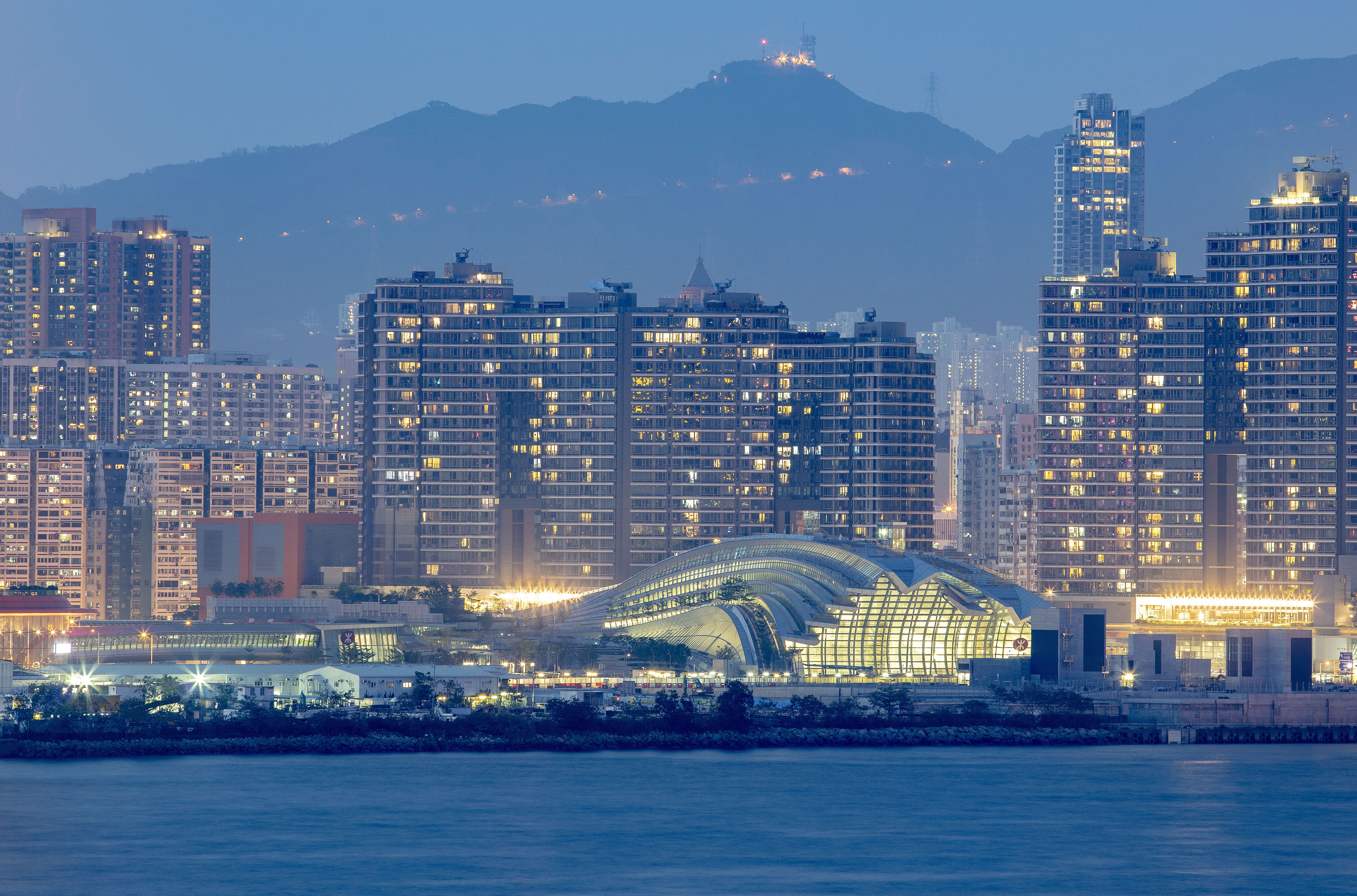 Hong Kong West Kowloon Station
Hong Kong, China
Suitable for the site's prominence on Victoria Harbour immediately adjacent to the West Kowloon Cultural District, Hong Kong West Kowloon Station acts as a new landmark with a strong civic element.
The Hong Kong section of the high-speed rail service between Guangzhou-Shenzhen-Hong Kong will connect to the national high-speed rail network all the way to Beijing. The entire high speed rail network of mainland China consists over 25,000 km. It is the largest below-grade rail terminus in the world to date.
Bromberg's bold design encourages people to walk on the station's rooftop, aligned with hundreds of trees and numerous shrubs, and enjoy the panoramic view of the city.
The project introduces over 3 hectares of parkland to the site, altogether around 6 hectares of open space.
The interior of the main hall consists of leaning steel columns that support a giant floating roof, lifting up 4,000 glass panels for the curtain wall system and offering people a glimpse of the city even from the lower levels of the station.
The enormous central void within extends over 180 meters in length, with an average width of 65 meters and a maximum height of 45 meters, 20 meters of which is below ground.
The Hong Kong West Kowloon Station is truly people-centric and inclusive in outlook, as well as being green and sustainable. It will no doubt become an integral part of Hong Kong, profoundly transforming the way people interact with the city.
Project Data
Client: MTR Corporation
Site area: 58,797 sqm | Usable floor area: Over 400,000 sqm
Status: Completed in 2018