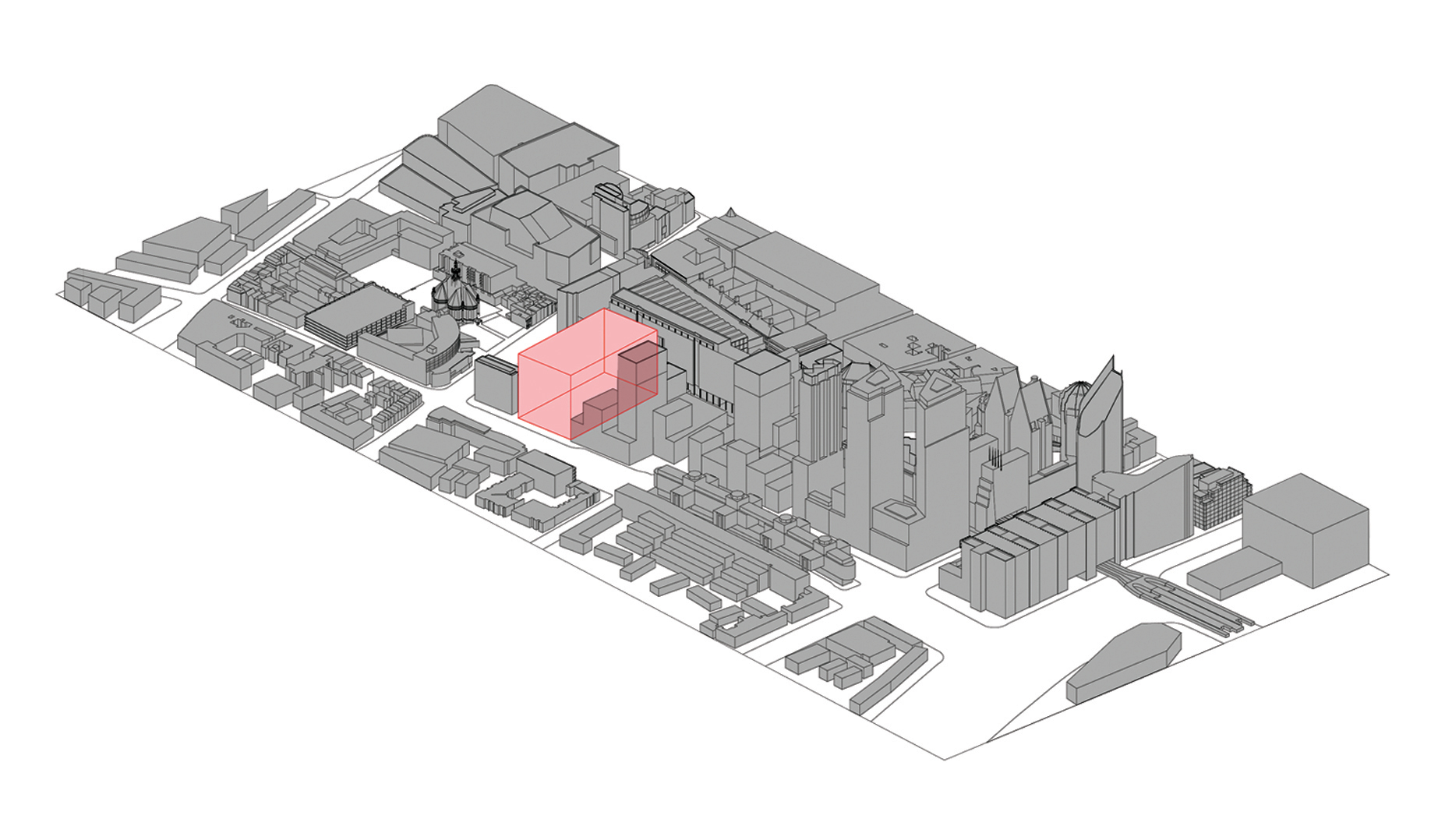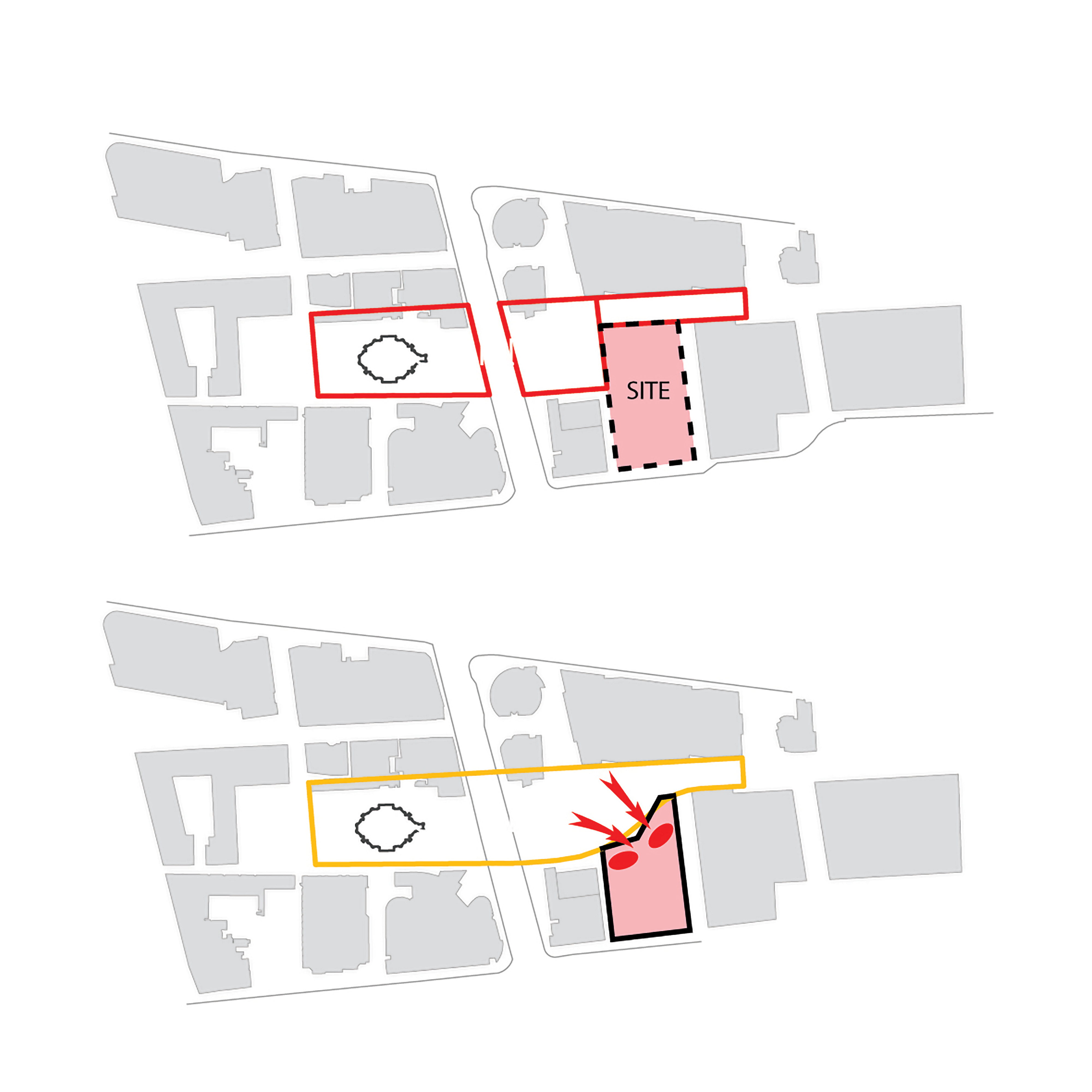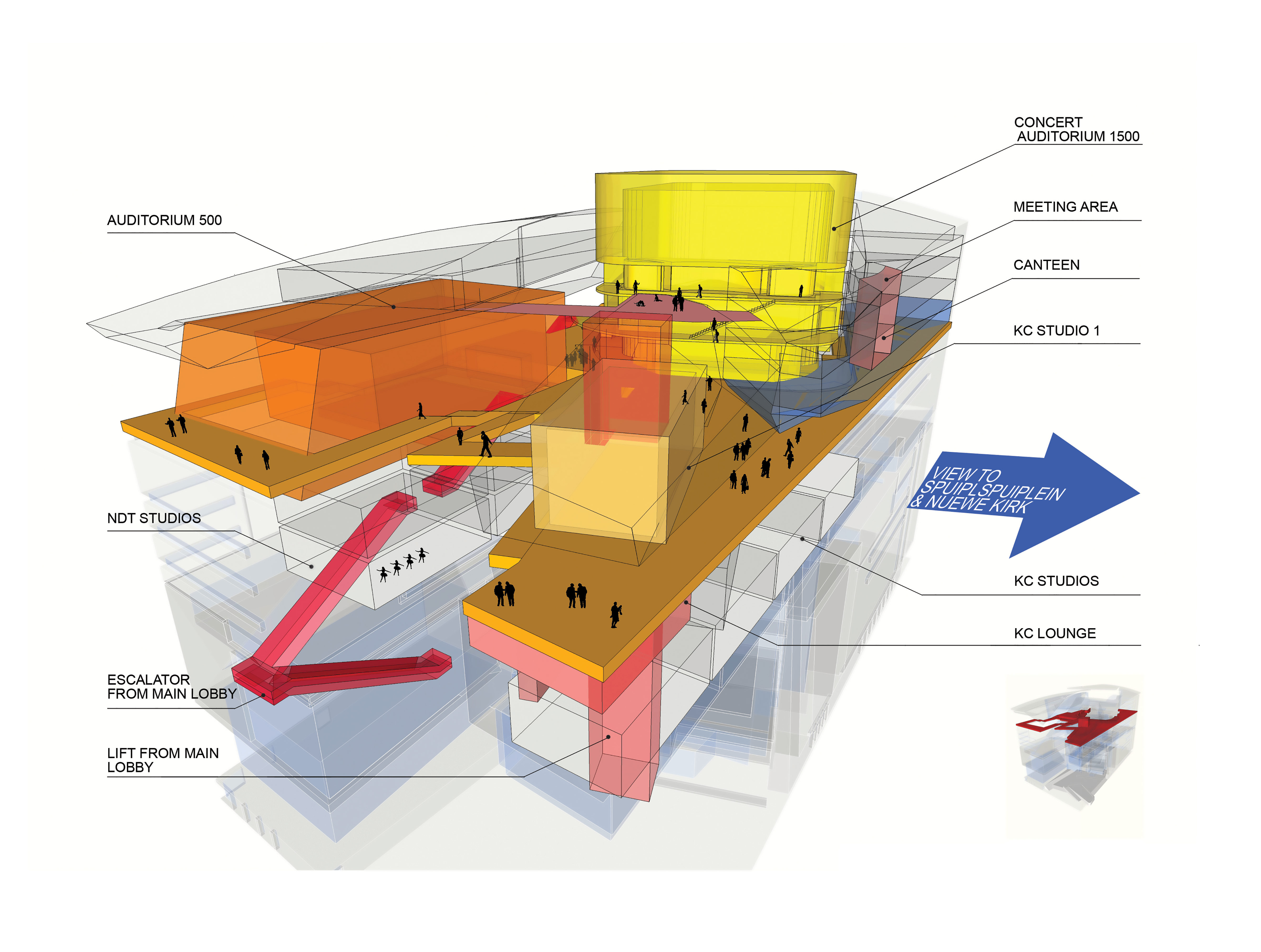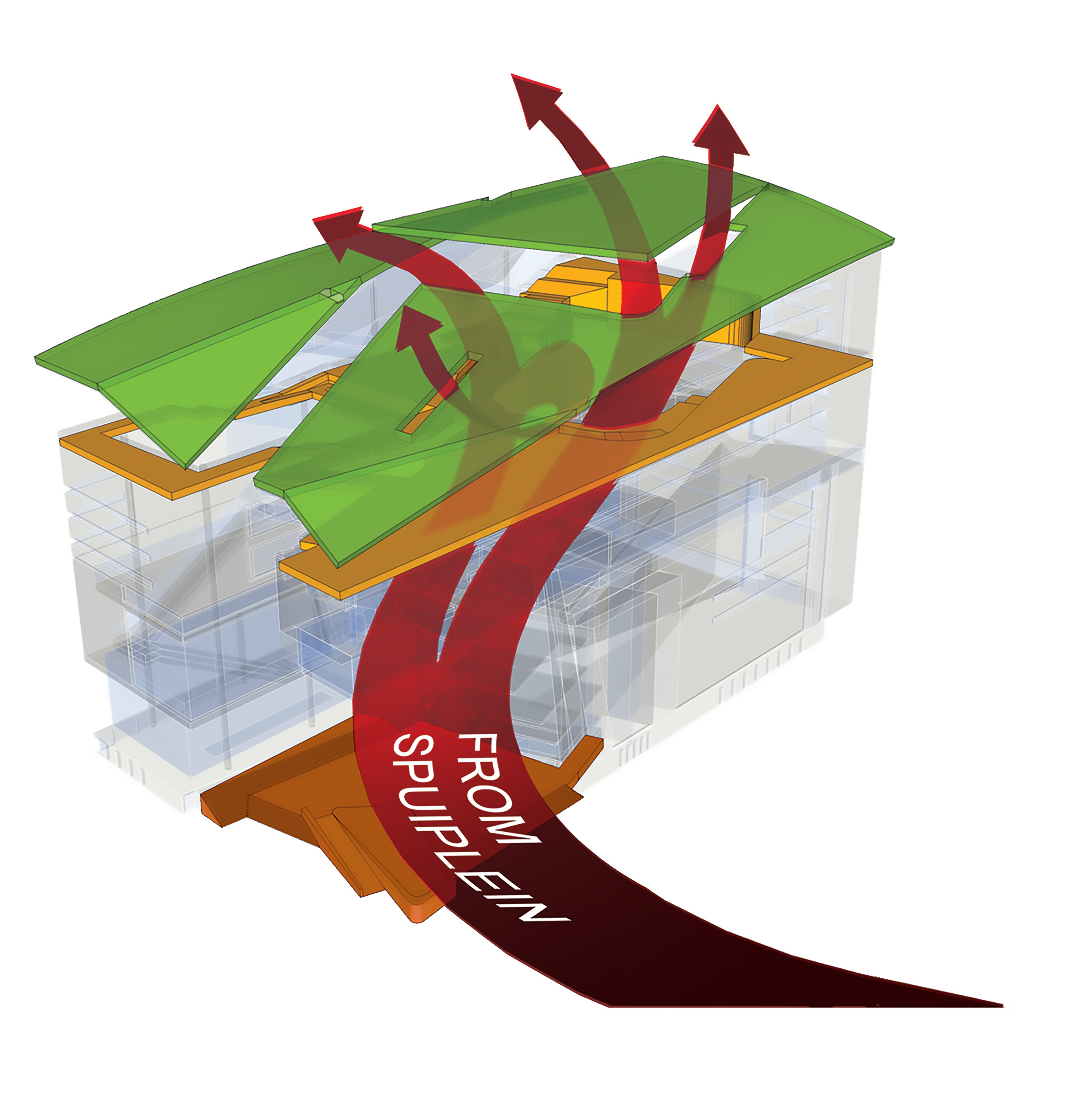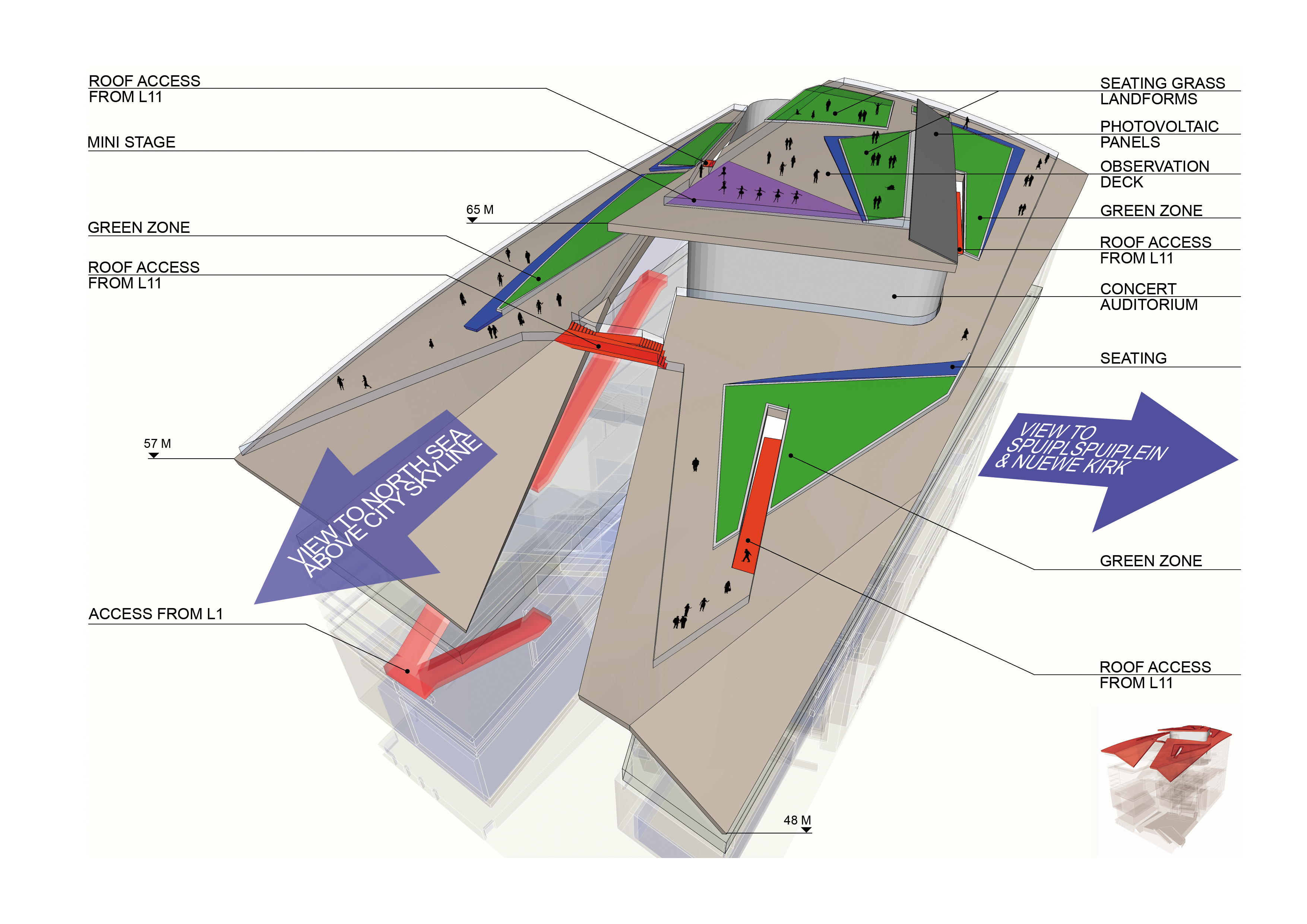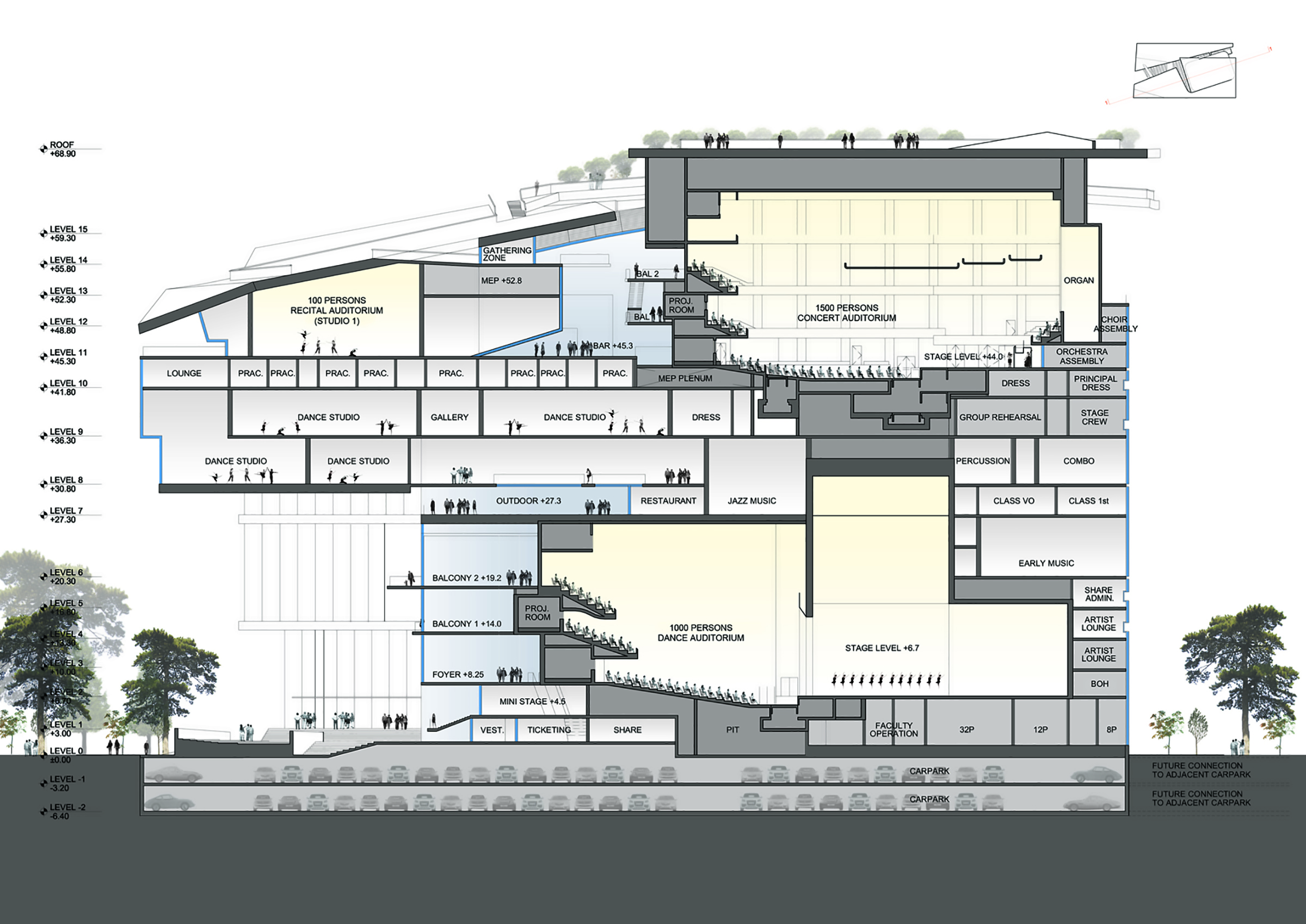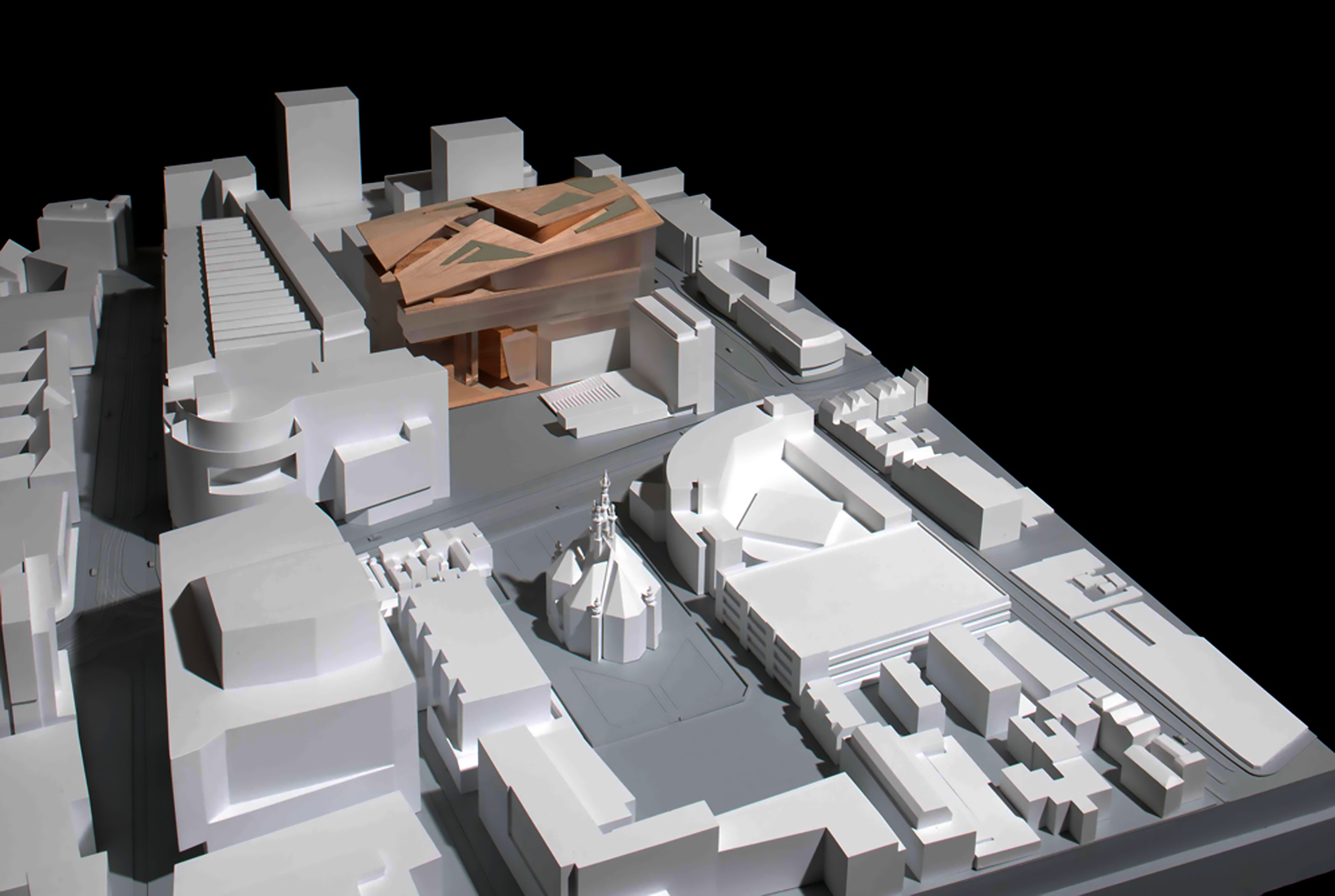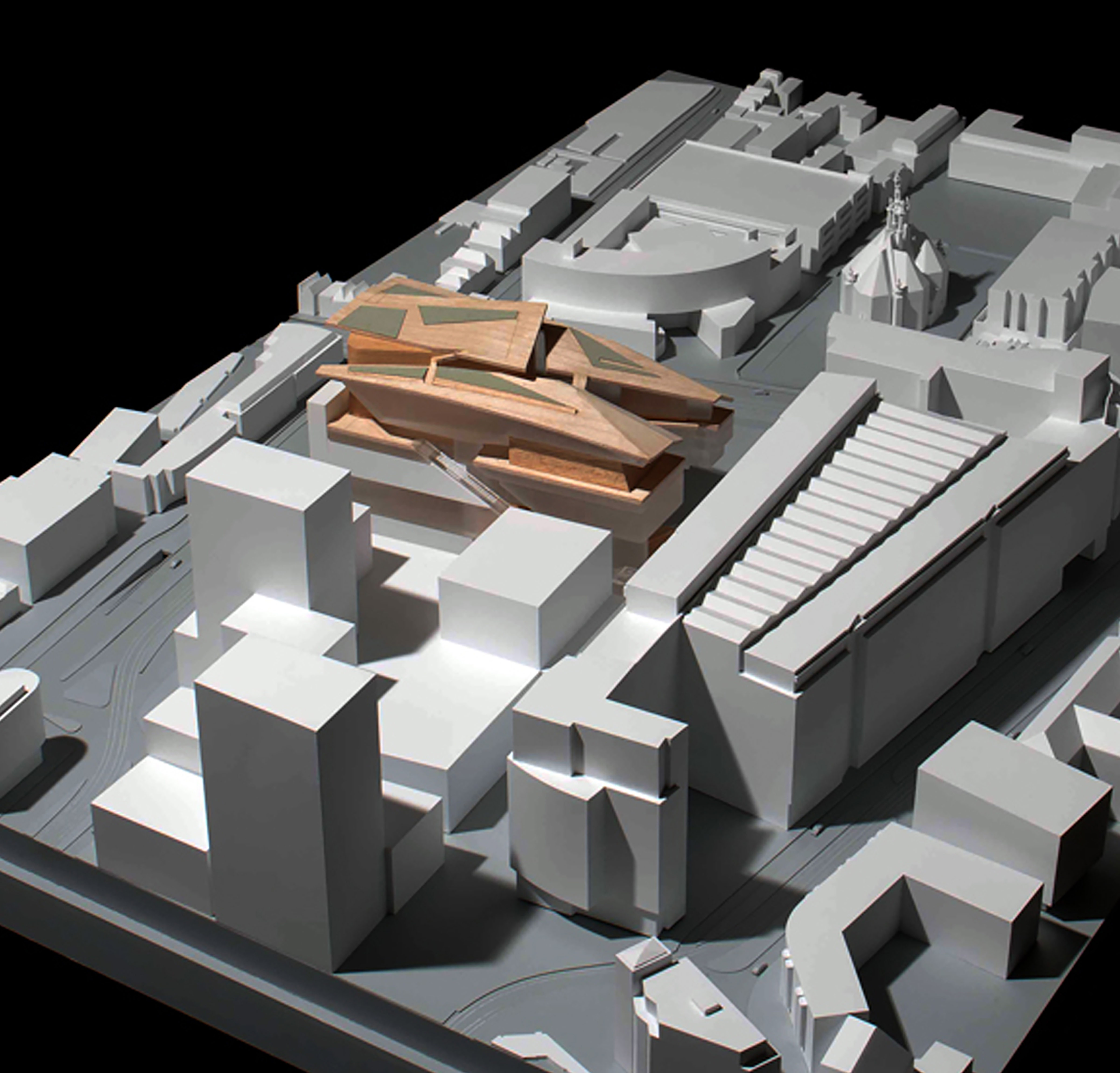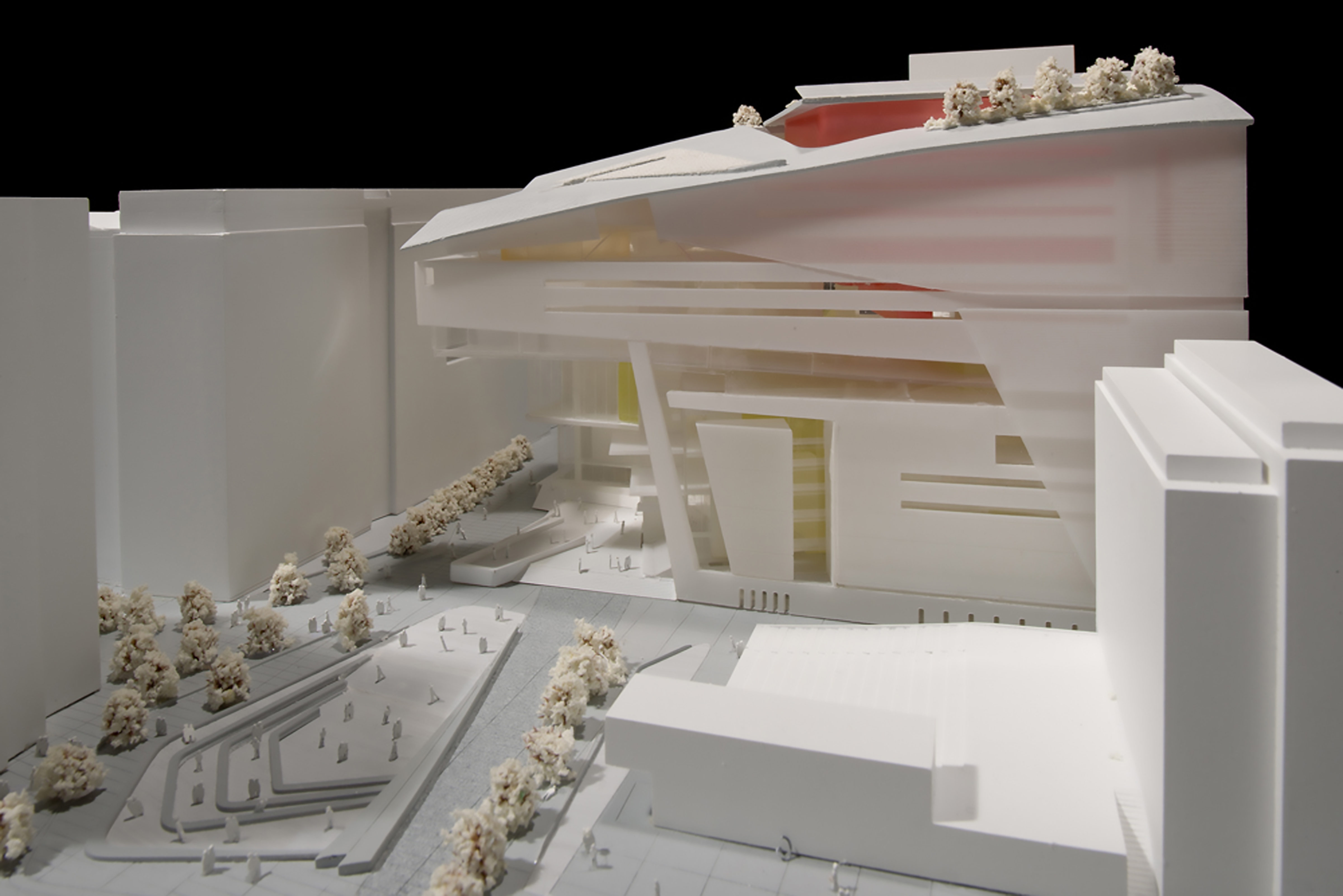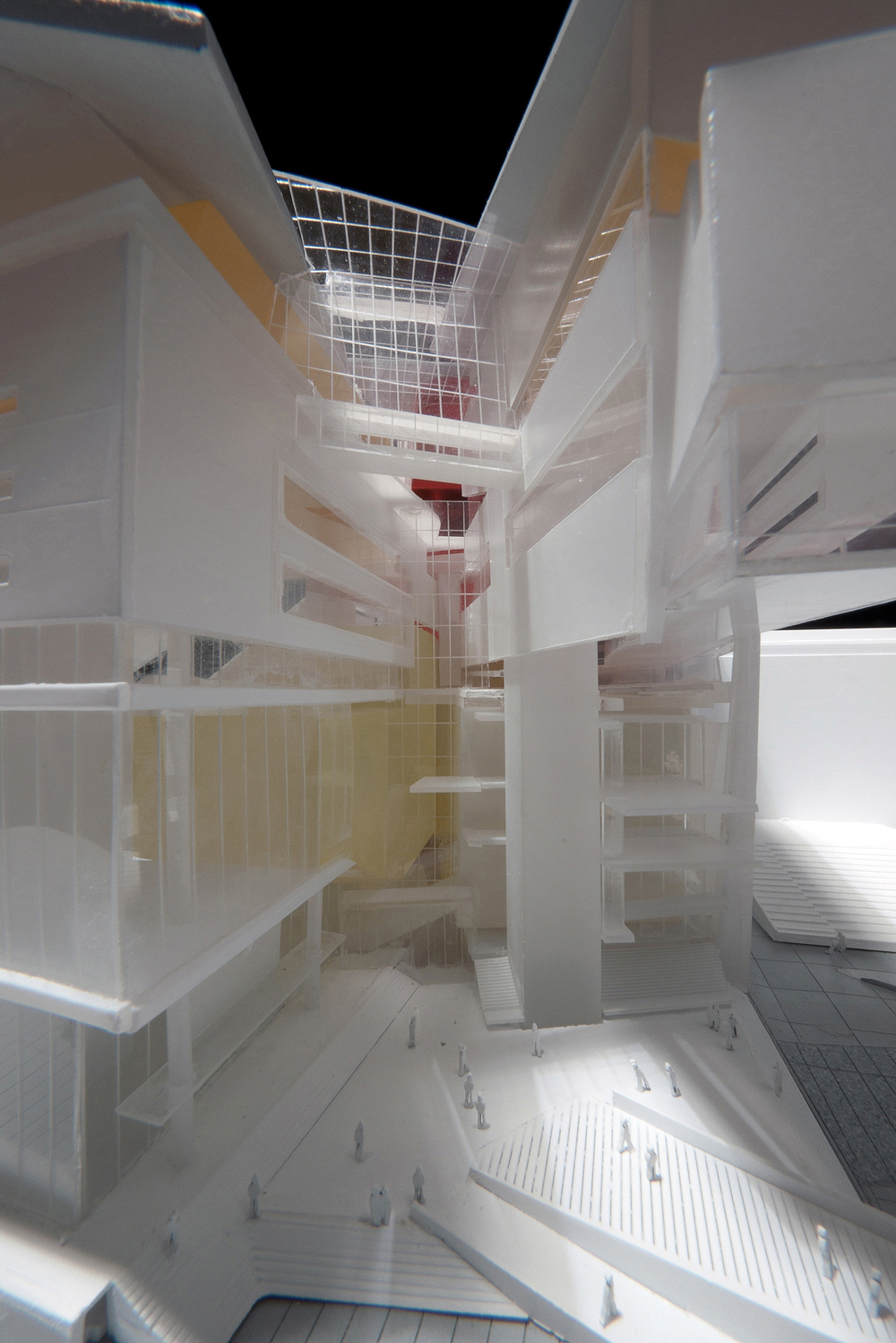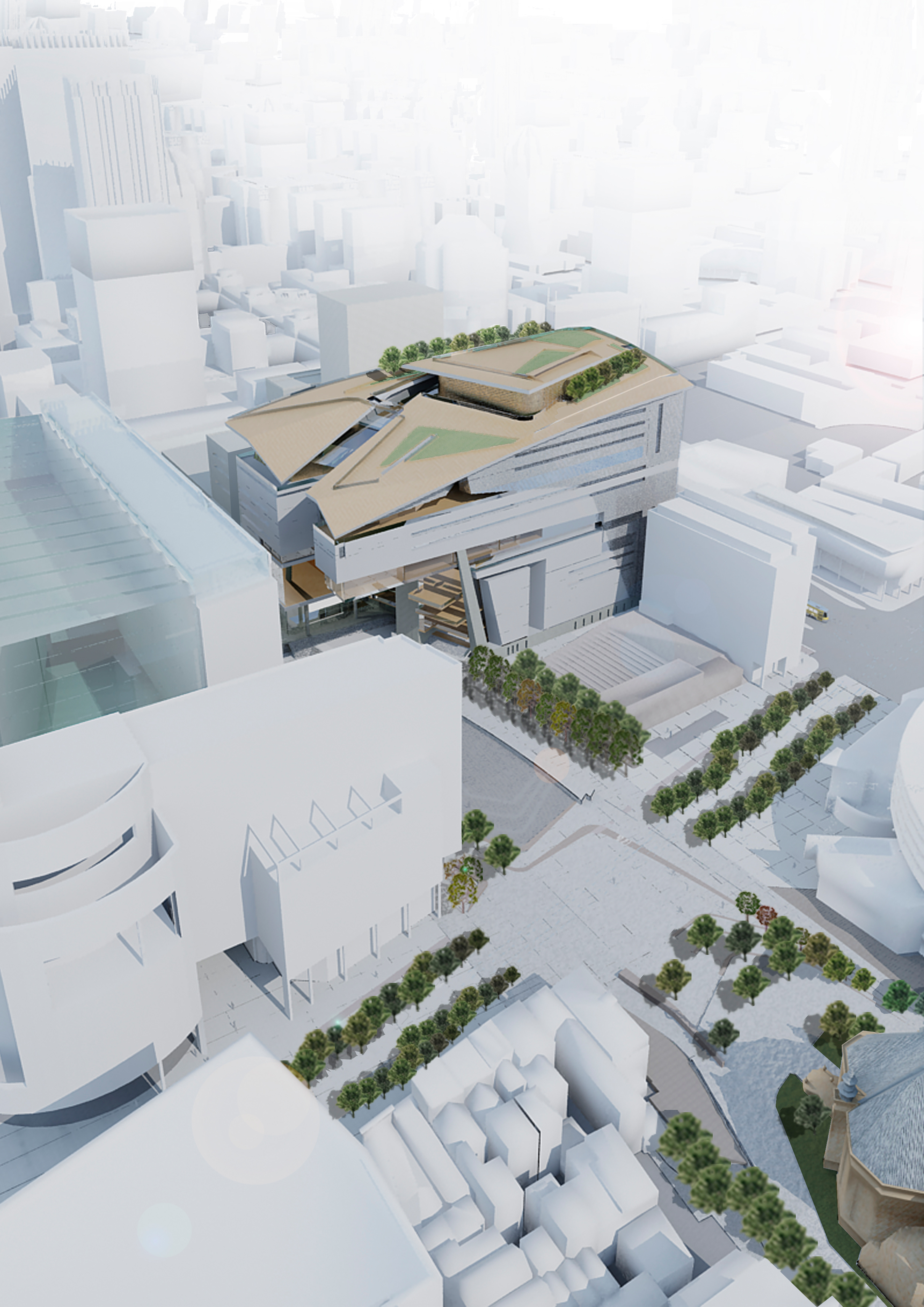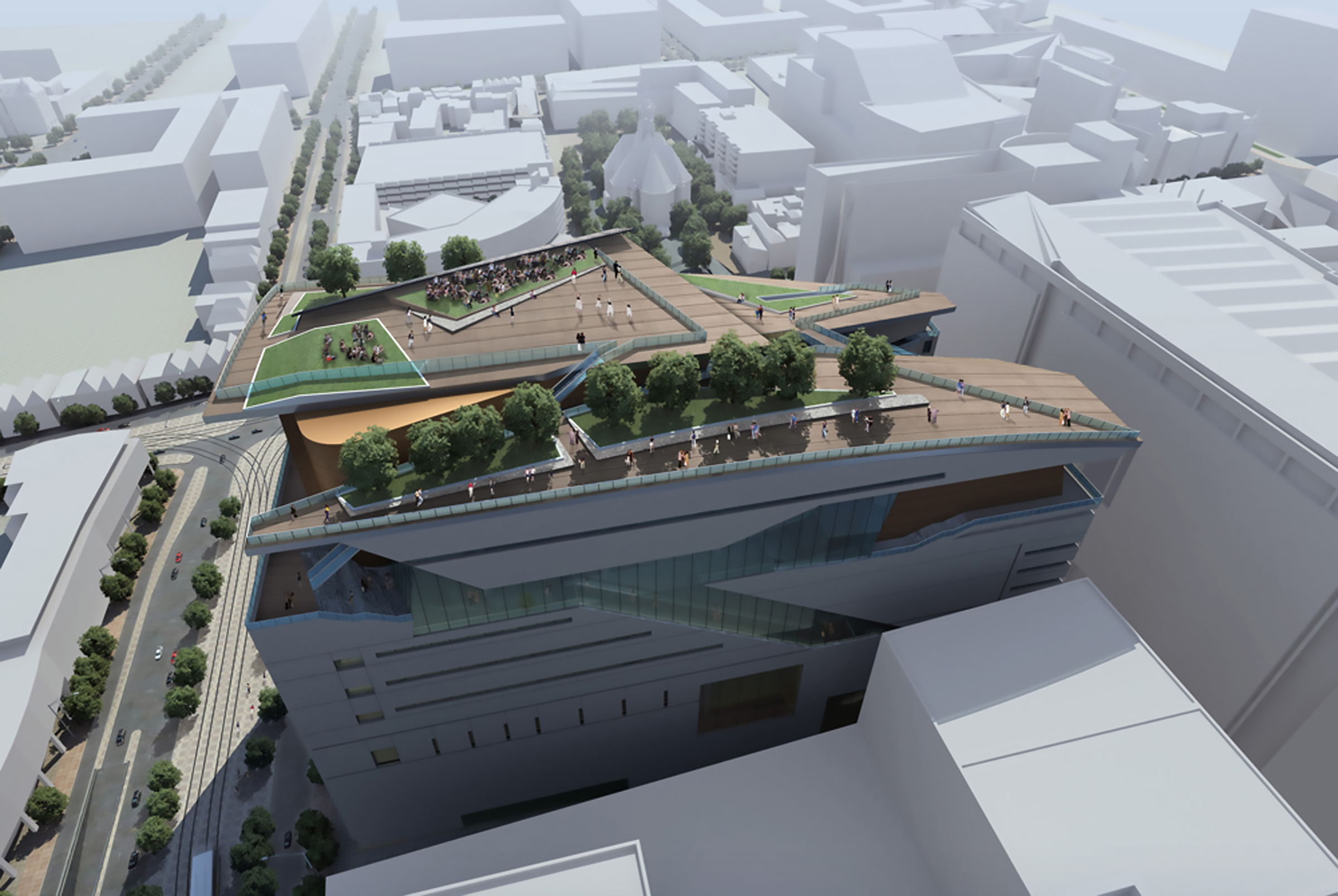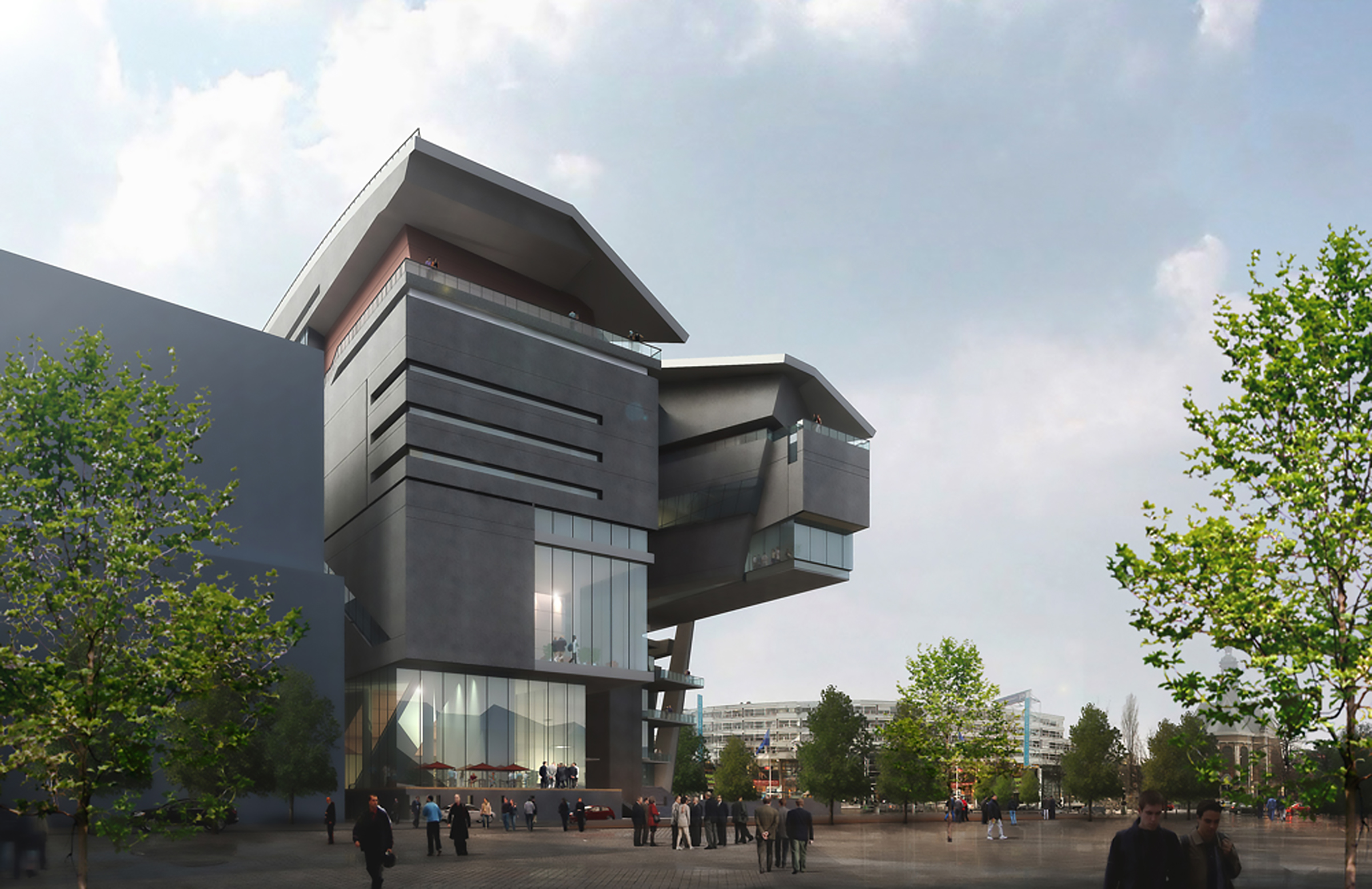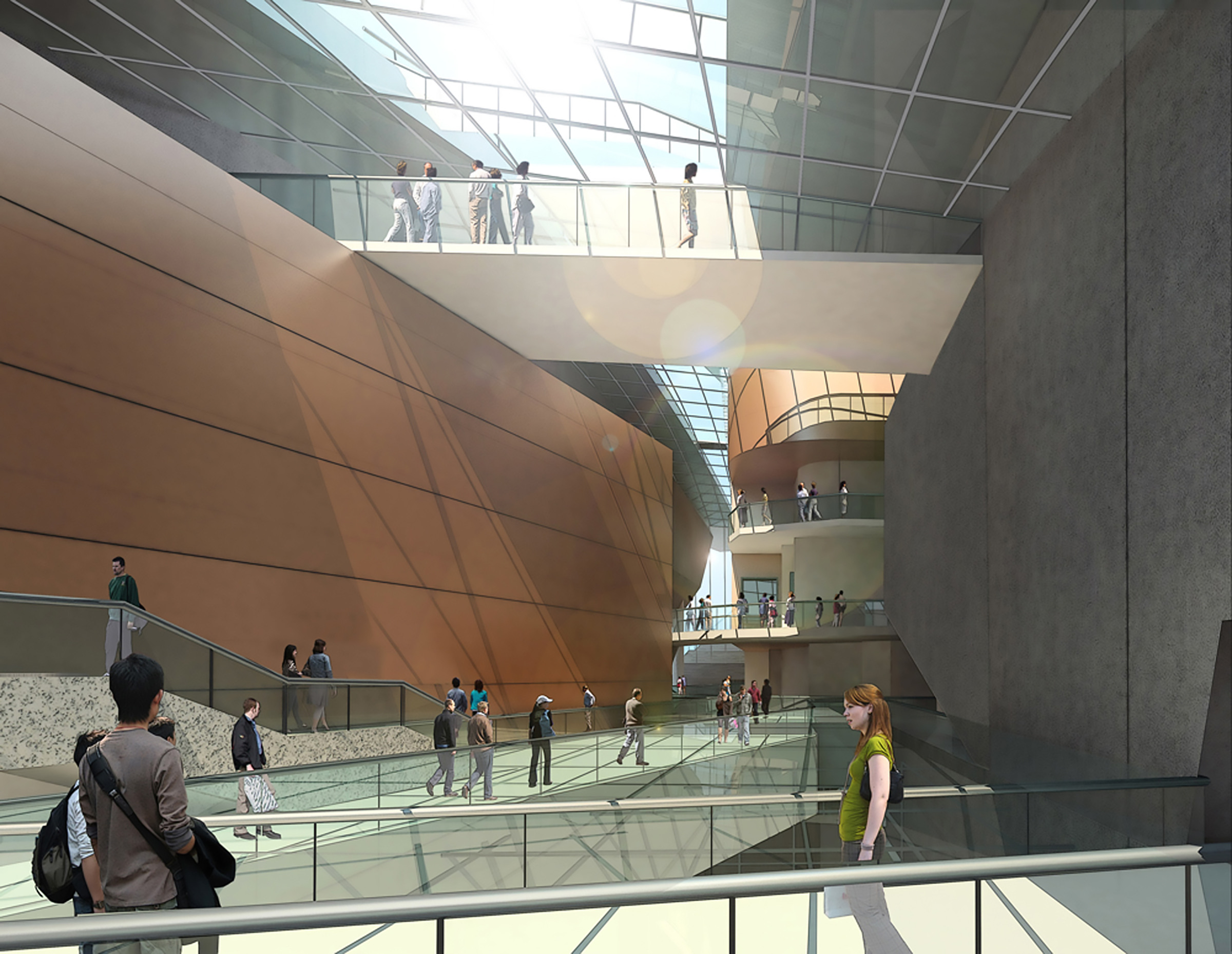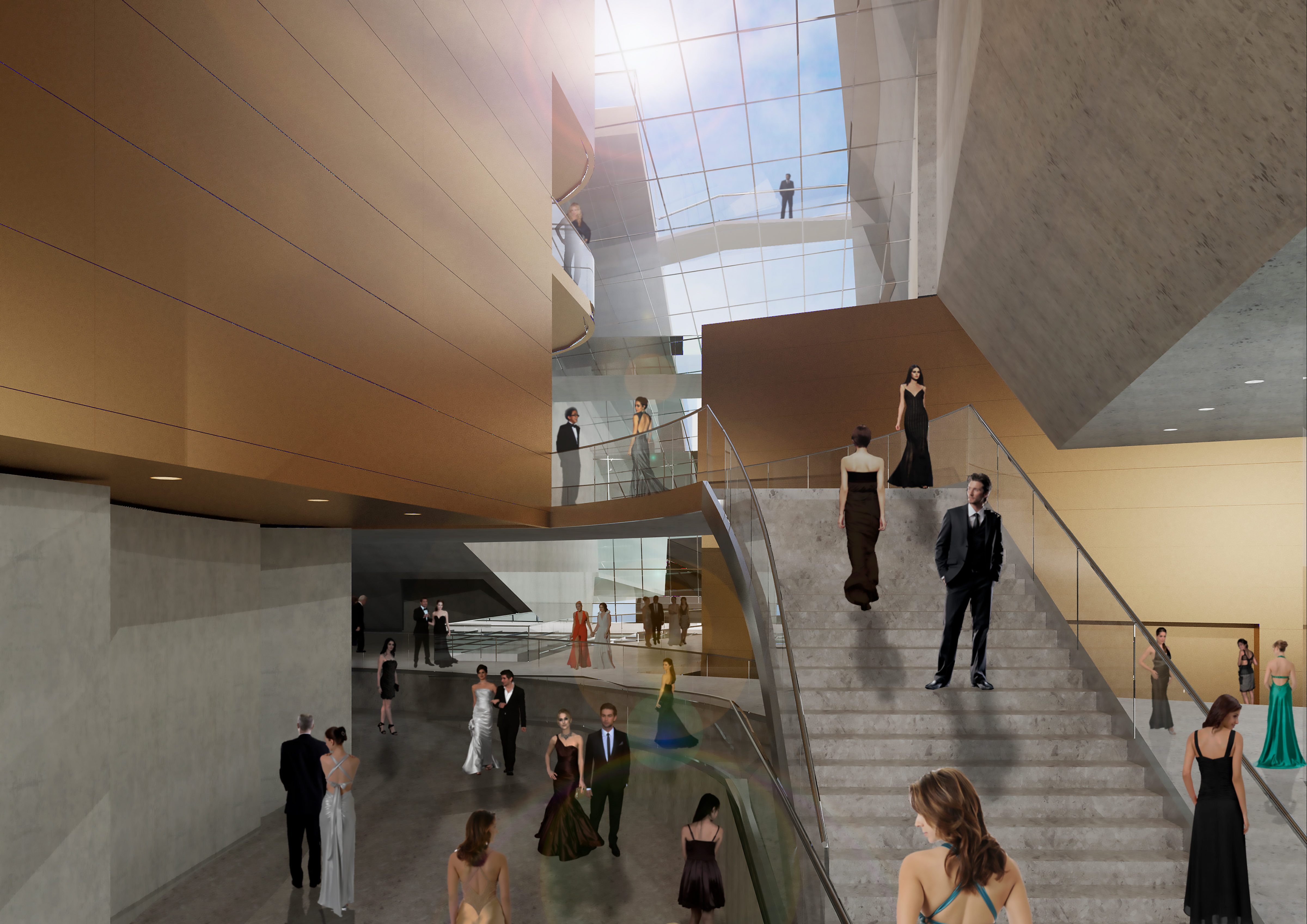 The Dance and Music Centre
The Hague, The Netherlands
The Dance and Music Centre in The Hague presents a significant opportunity to improve the civic and social quality of the facilities it accommodates and the city it faces.
The site looks onto an important, albeit under-utilised urban square: the Spuiplein.  This raises concerns of how to improve activity of this urban room as well as knit and transition the public realm within the The Dance and Music Centre.
Adding even more richness to the program is that the Centre also accommodates facilities for the highly respected resident orchestra, Residentie Orkest, and the highly regarded professional dance company, Nederlands Dans Theater.  Further imbued in this mixture is the Royal Conservatory, which itself contains four individual schools – three focused on music and the other on dance.
The design weaves a semi-public path through the entire building, revealing the inner workings of all five performance venues as well as studios, rehearsal rooms, classrooms and lounges. The students are encouraged to mingle with professionals inside and outside of these performance spaces, to spill out to social areas, such as restaurants and cafes, as well as enjoy the garden on the rooftop and semi-outdoor foyer that is directly connected to the Square.
The vitality of the Centre is interdependent with how the public and semi-public components of the project engage with each and every facility that it offers, with the lower level functioning both as the main entrance and an extension of the Spuiplein. One side of the entire building is split into the shape of V, allowing the Square to seep in.
Upper levels are dotted with "mini-stages" to further encourage social activities, and at the highest level, the "front door" of the Conservatory is located along with the library and the restaurant.
The 1500-person Concert Hall is the focal point of the Centre but floating above all of these facilities is the landscaped rooftop garden with a cluster of mature trees, which is accessible to all patrons and residents of the Centre. From here, at 65 meters above ground, one can have a stunning view of the city and the sea beyond and hear their music and see their dance.
Client: ZRi Adviseurs Ingenieurs B.V.
Site area: 5,969 sqm | Gross floor area: 47,210 sqm
Status: Concept design, 2010