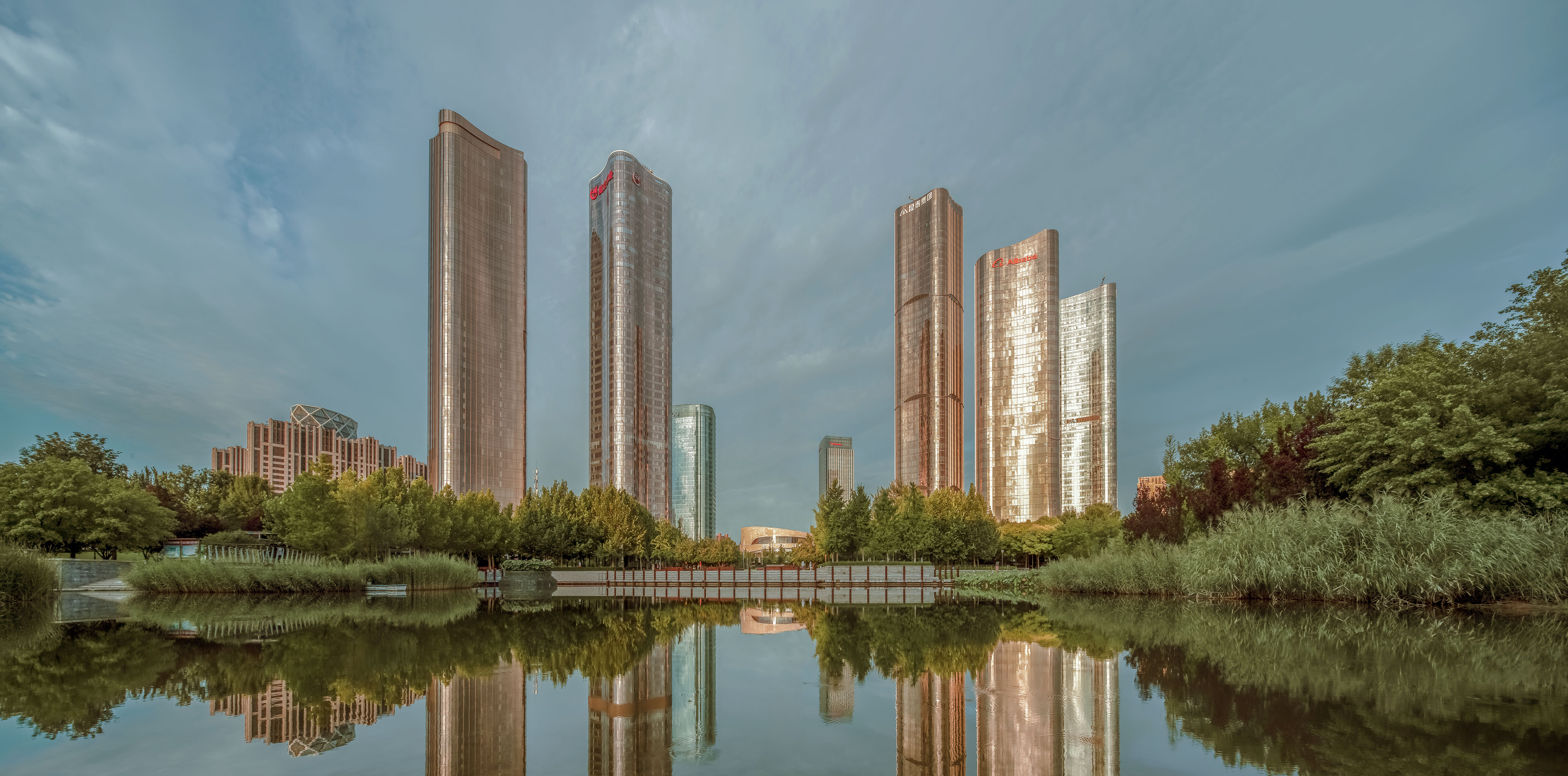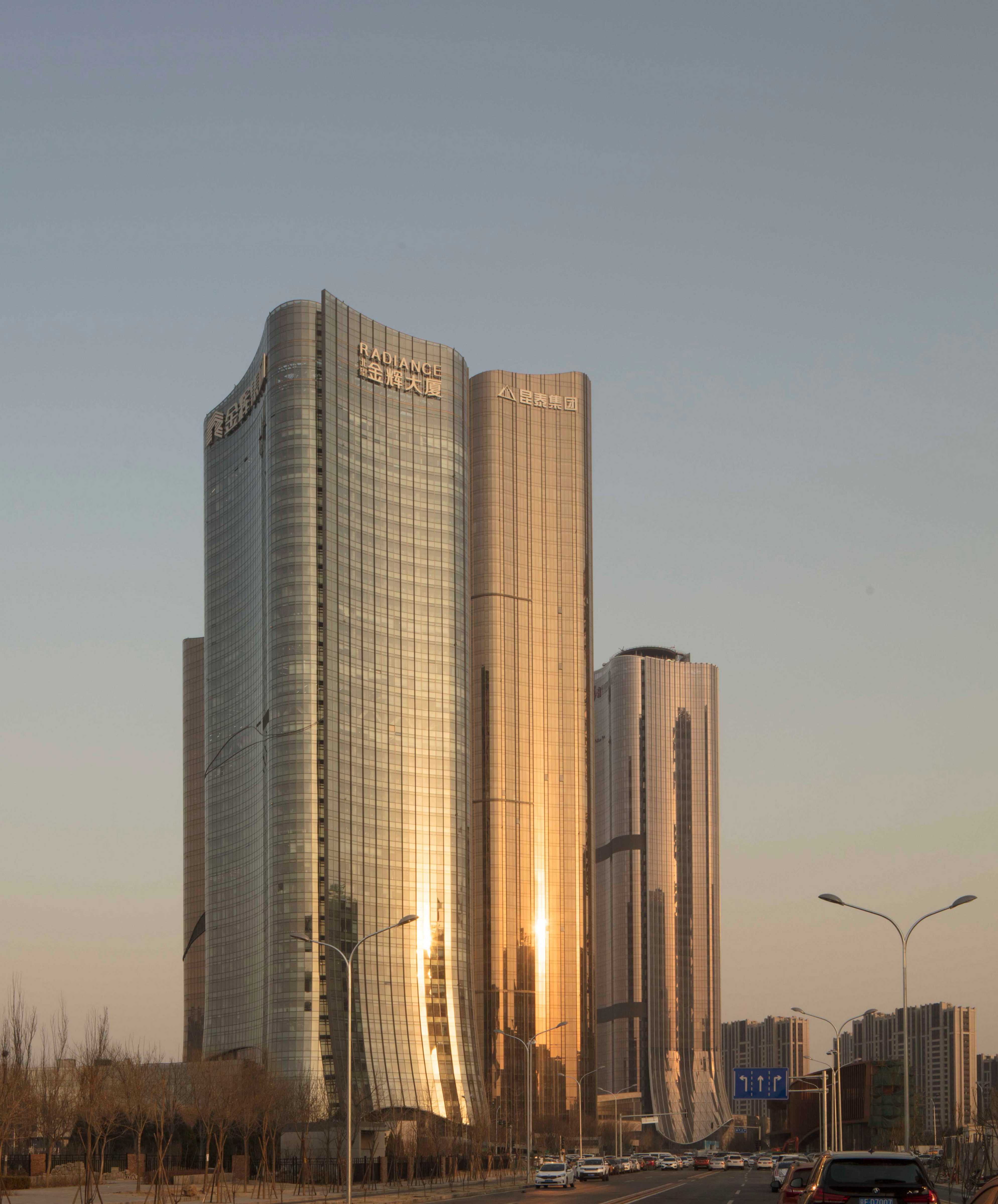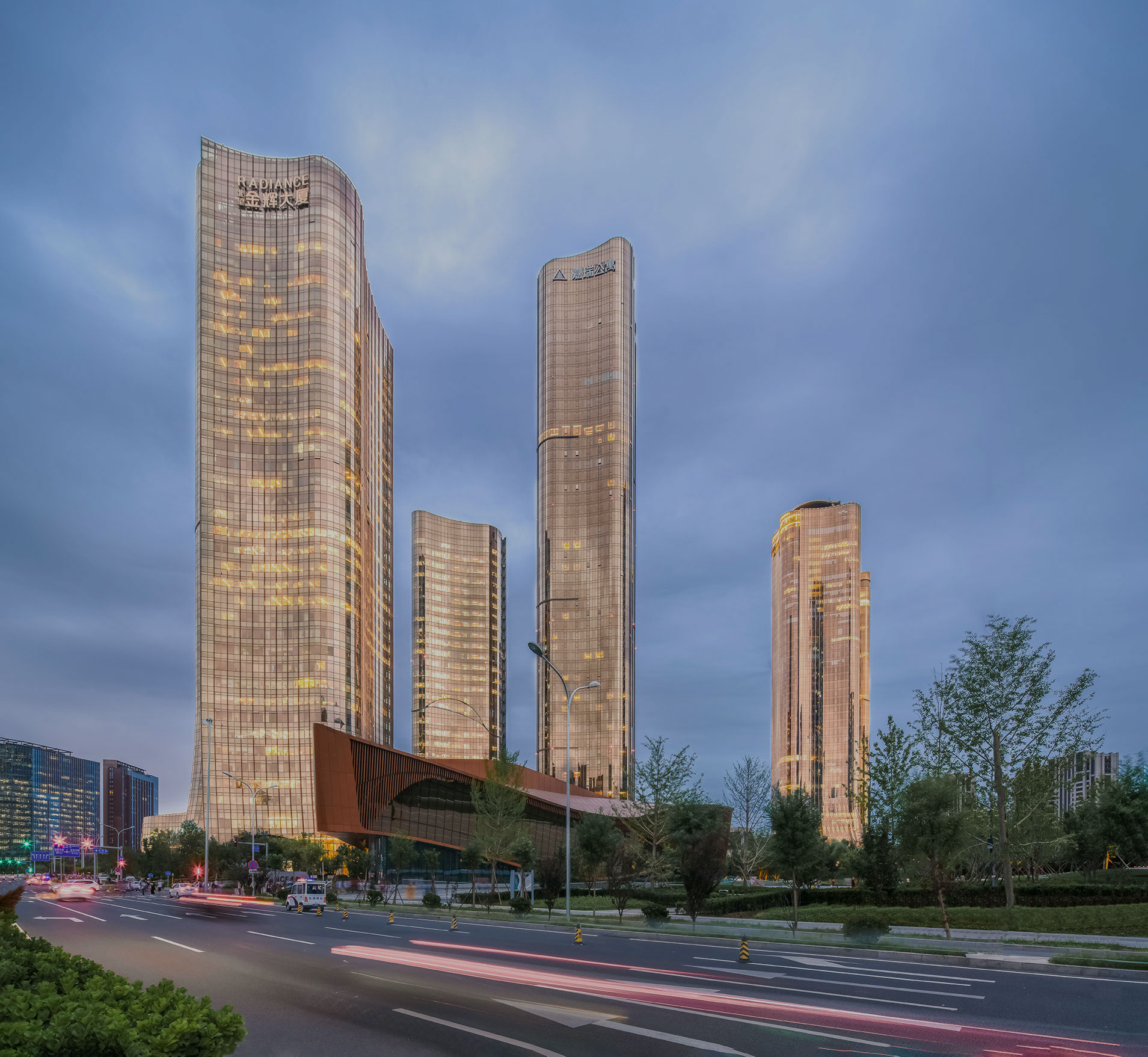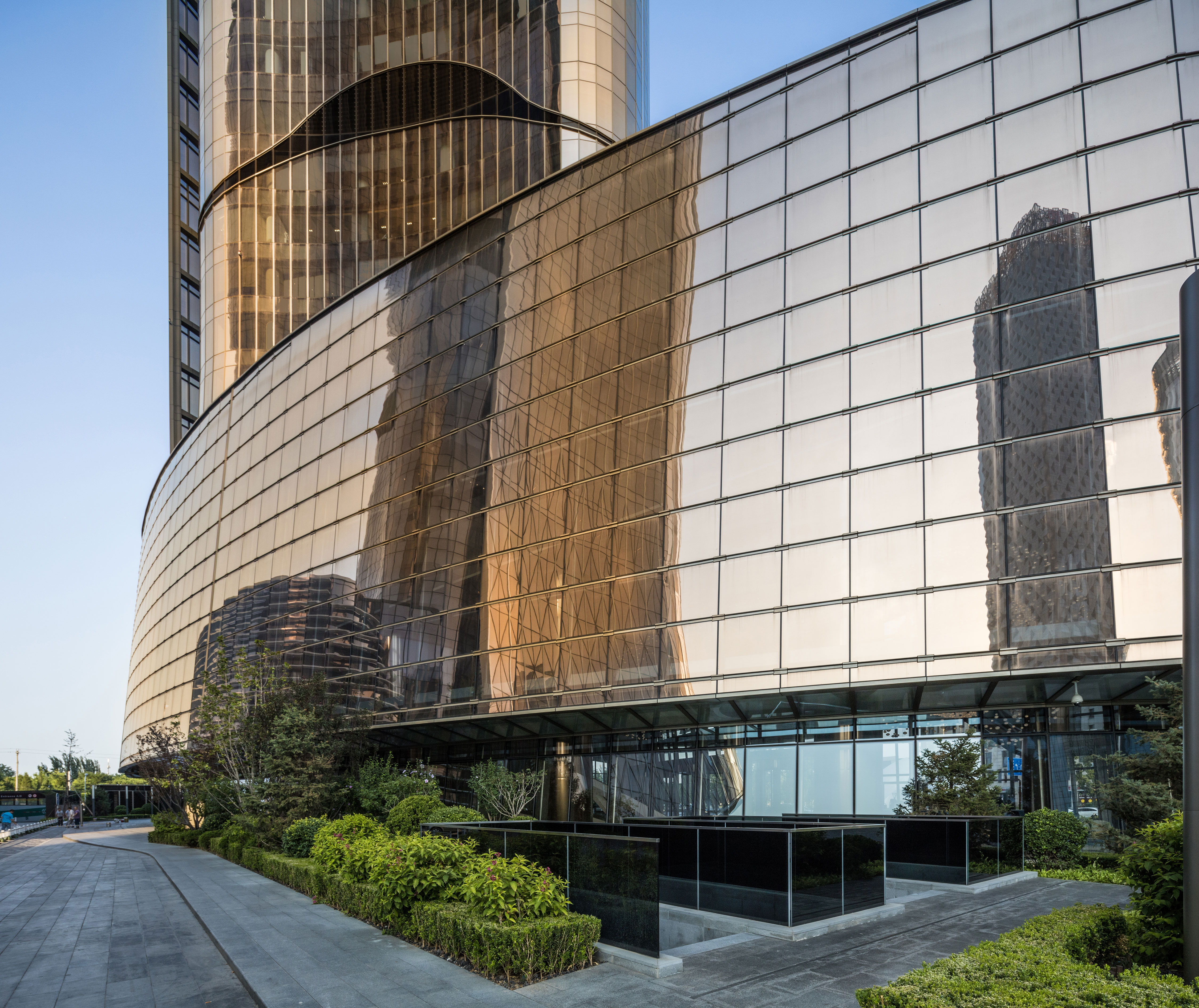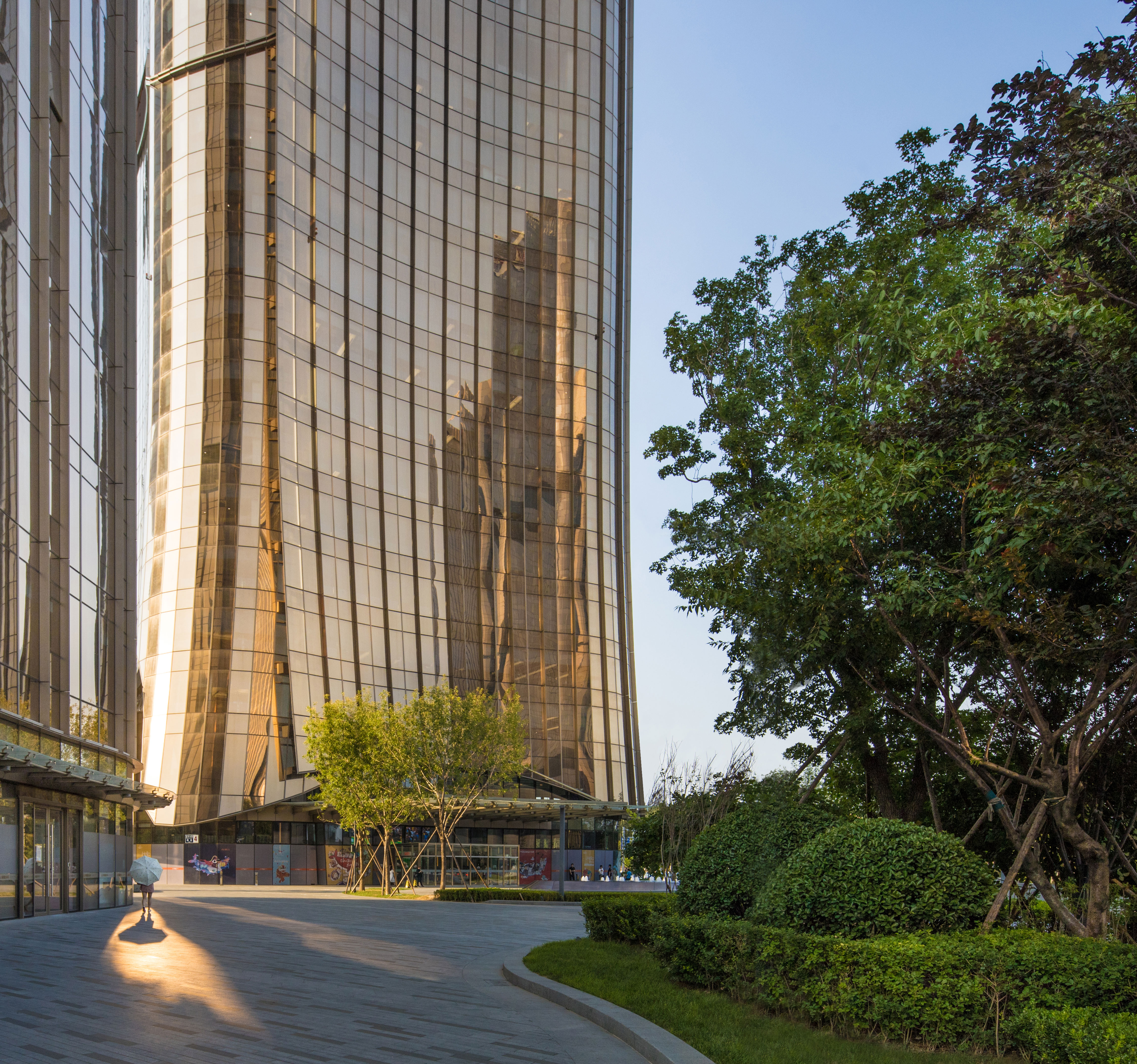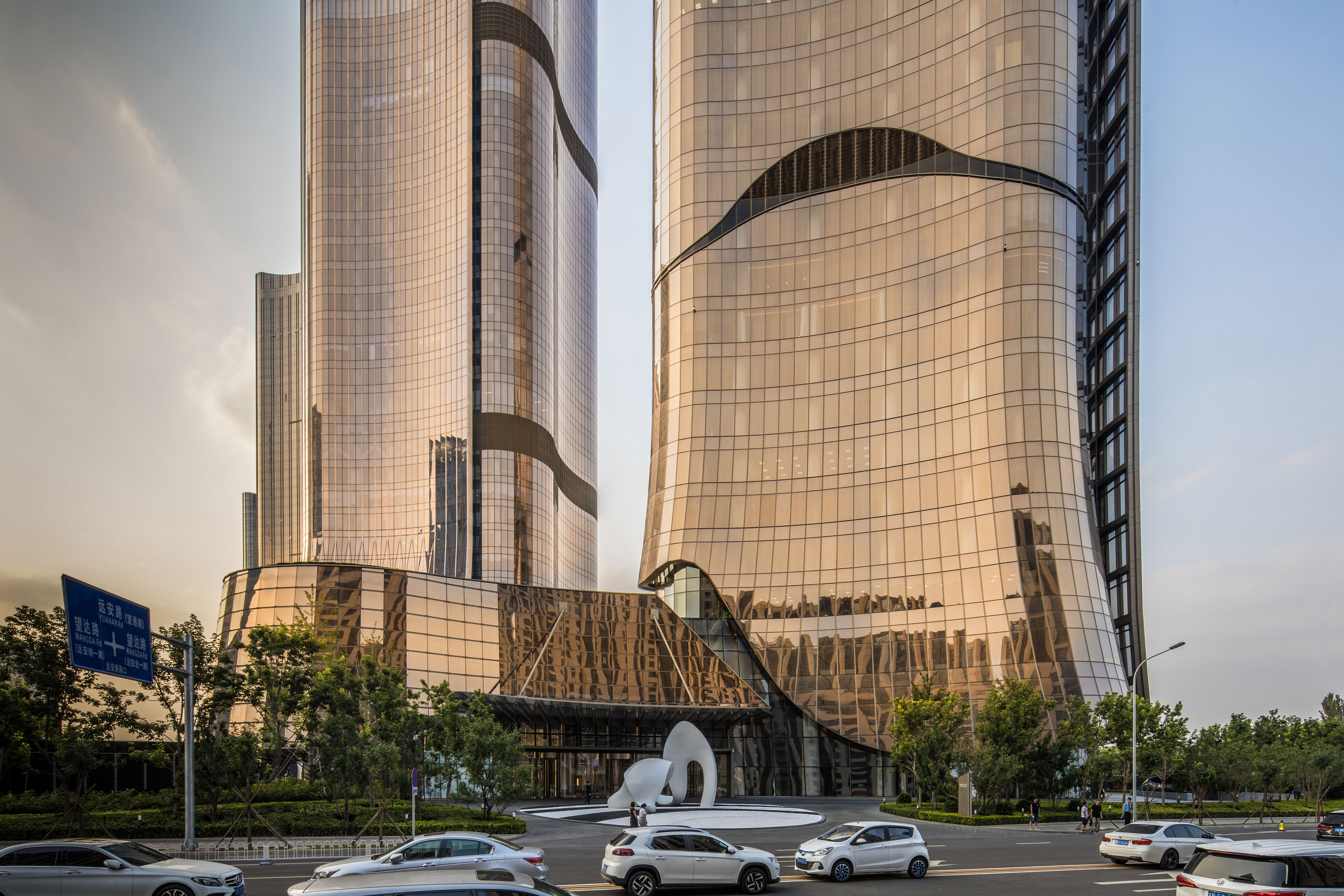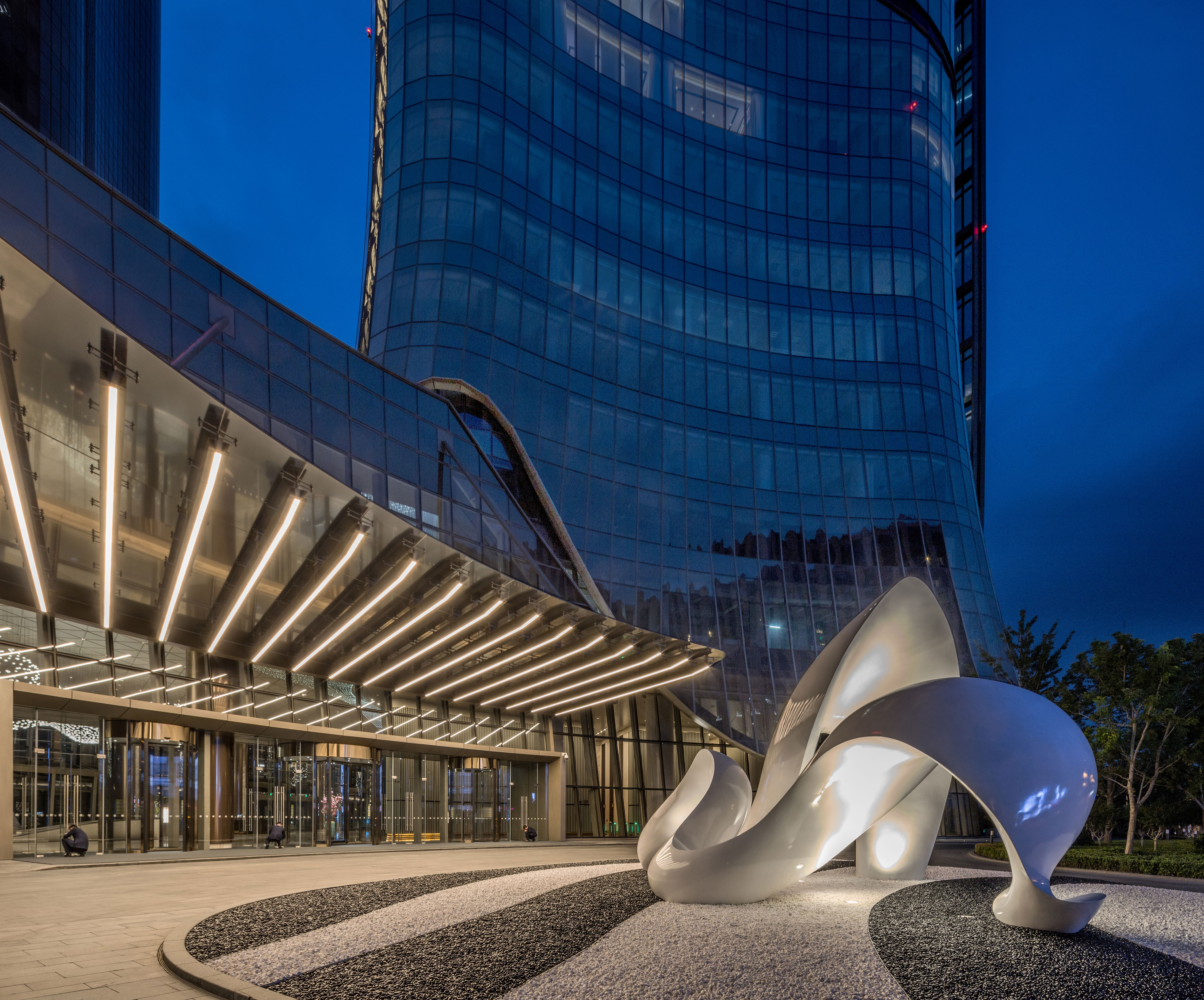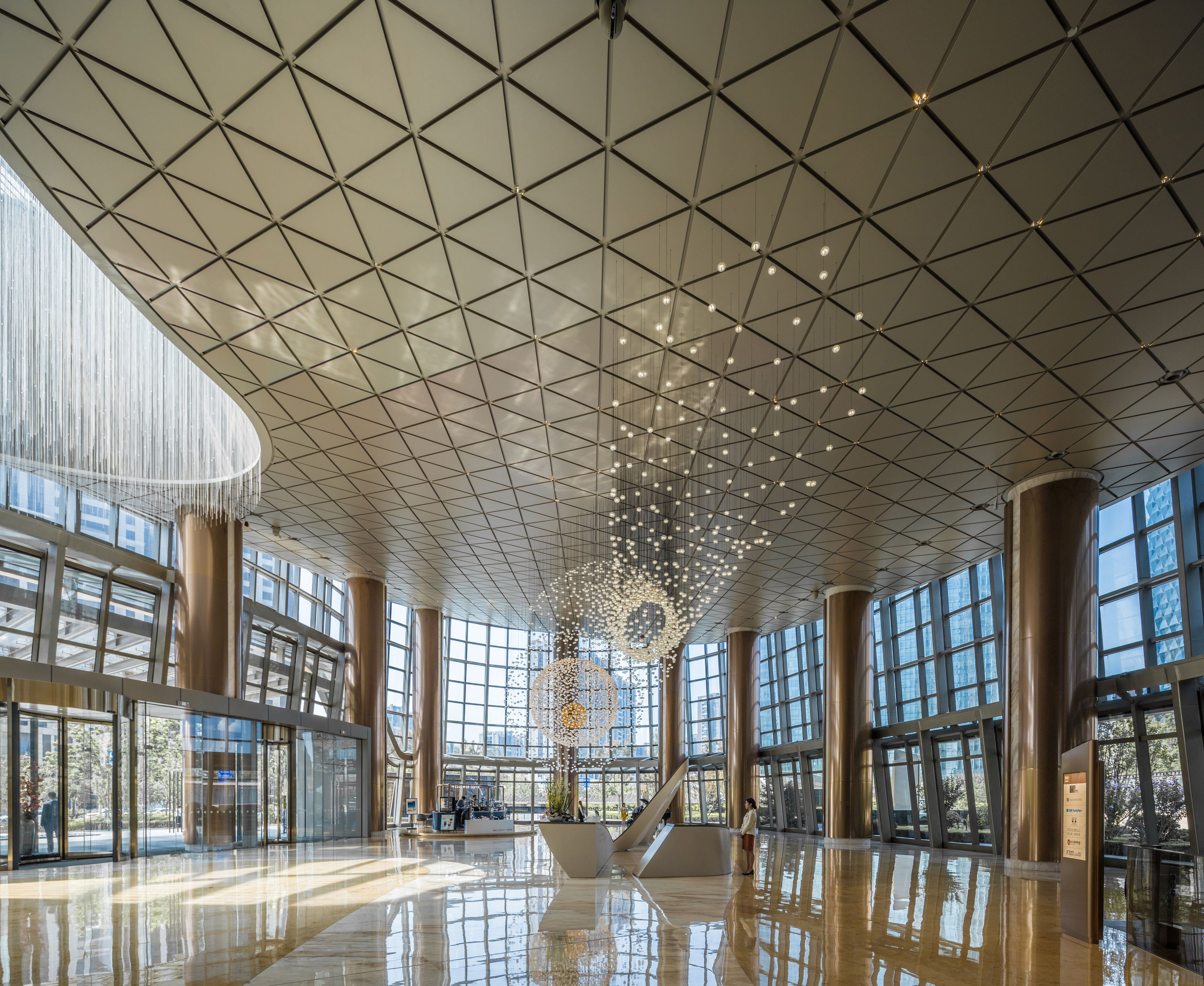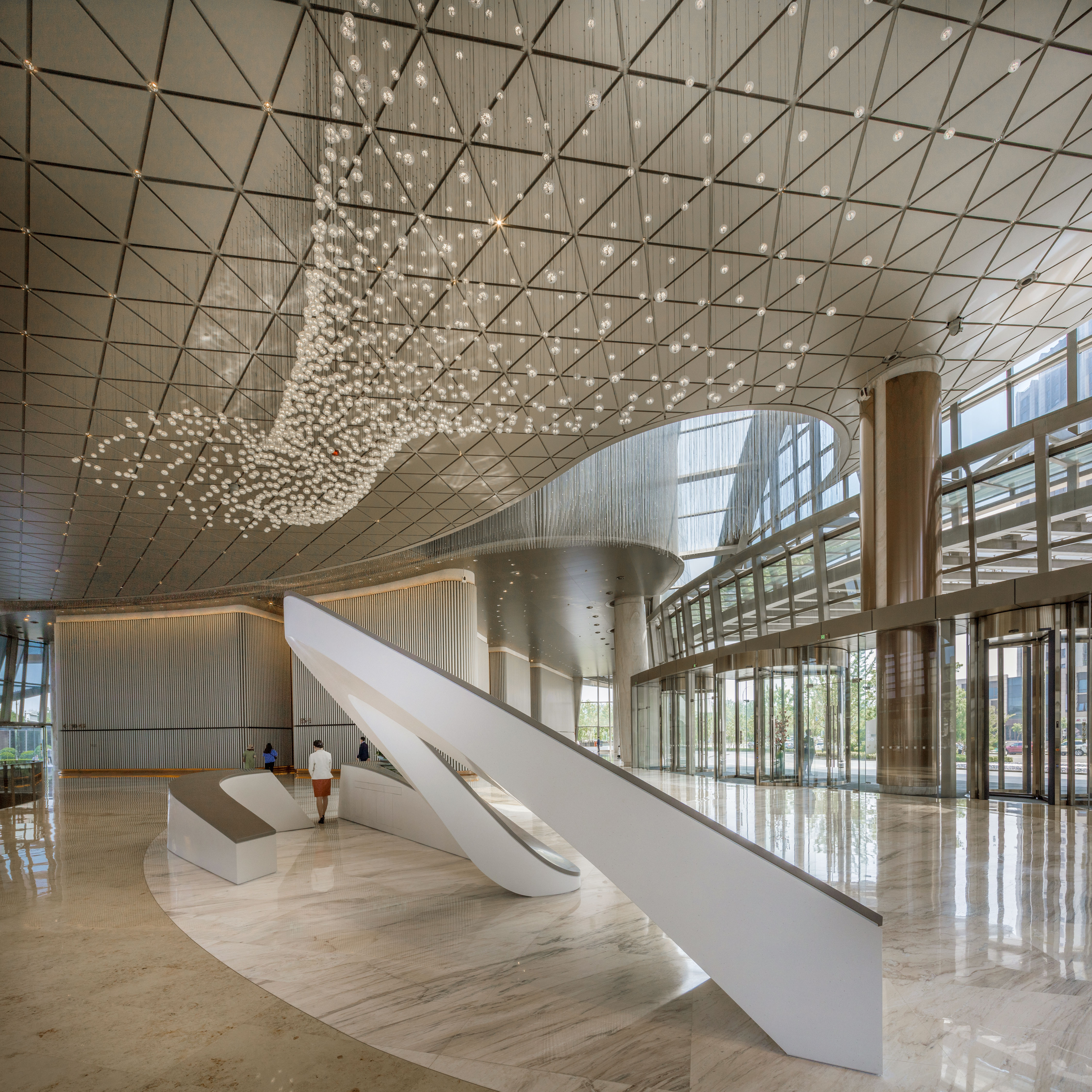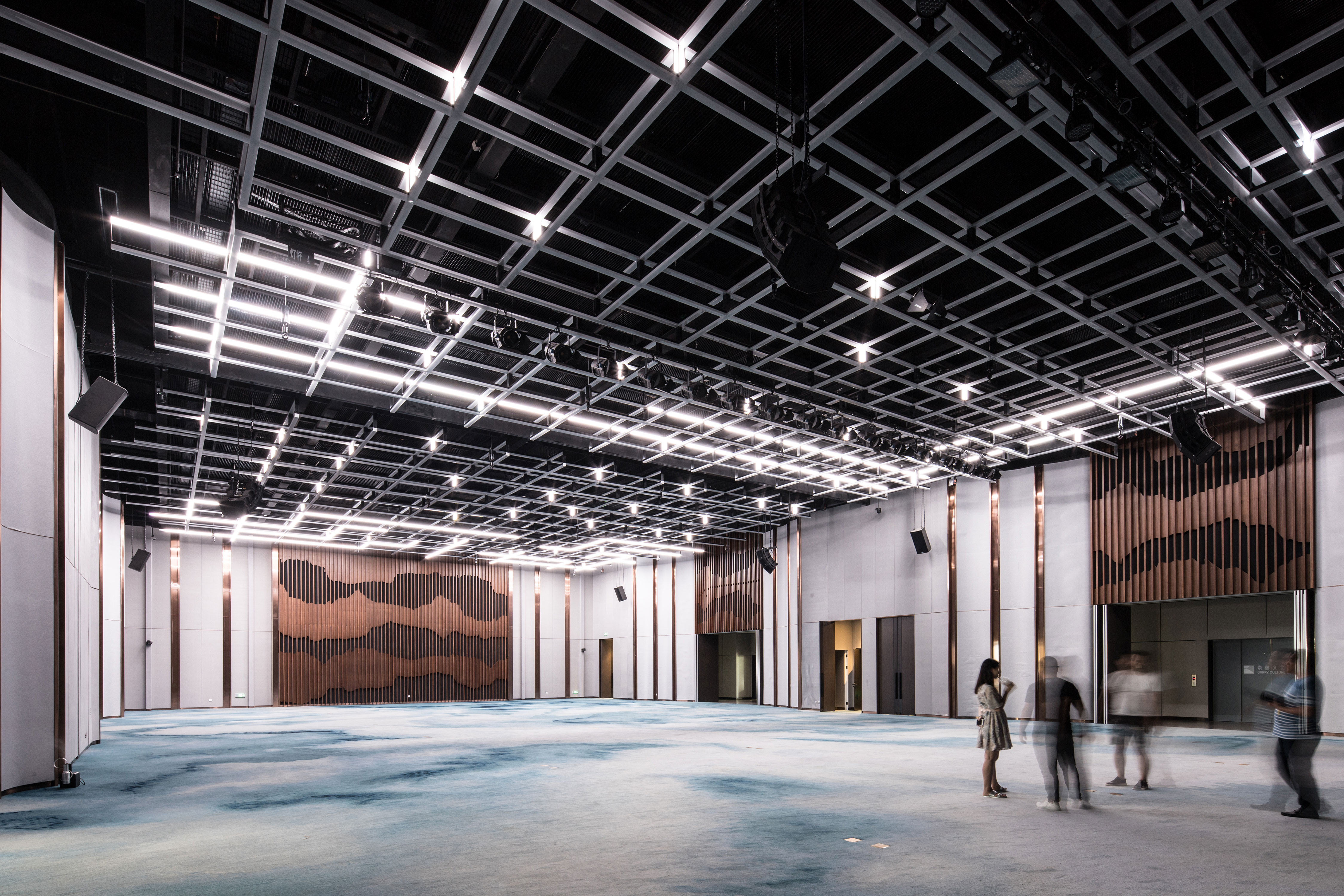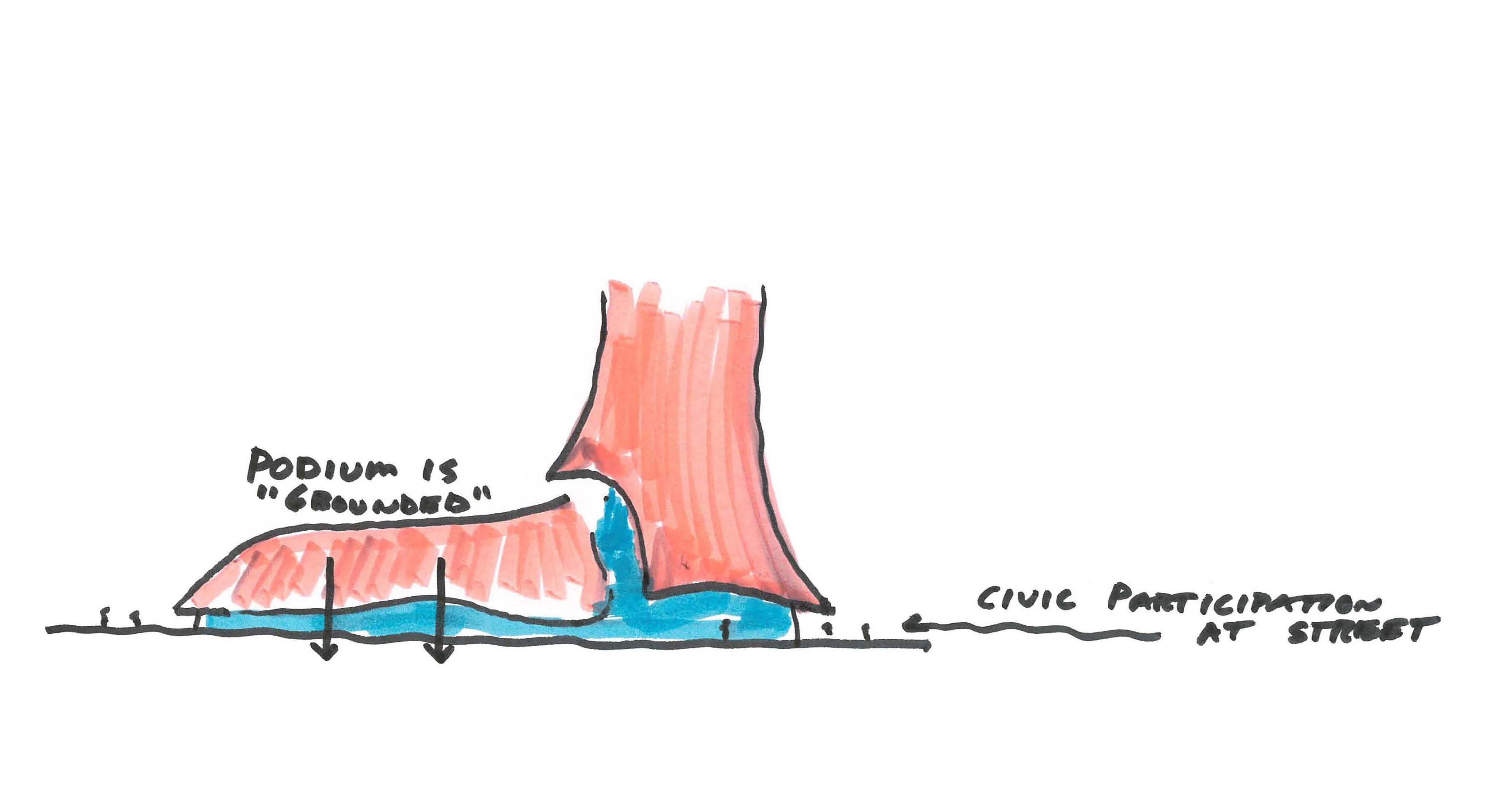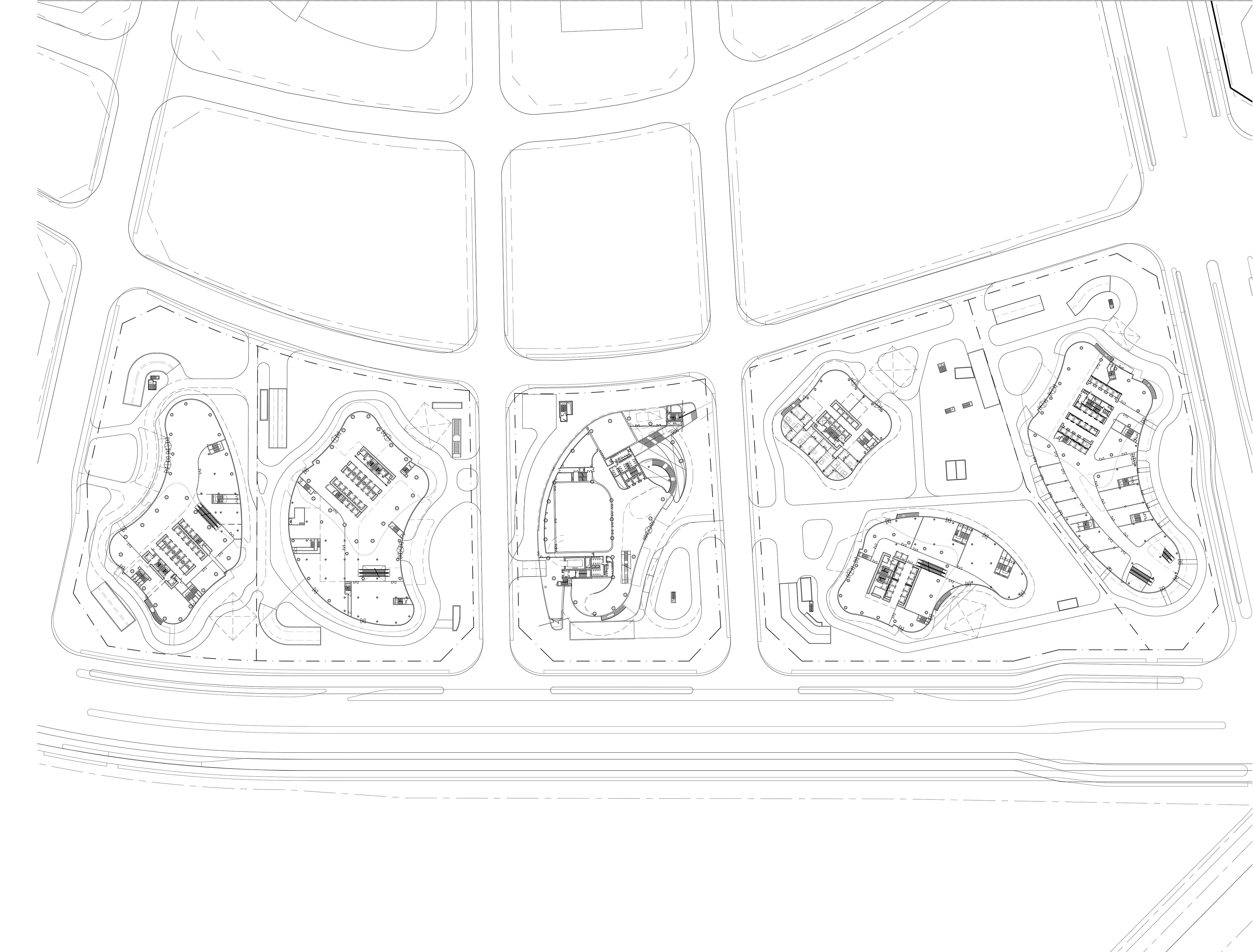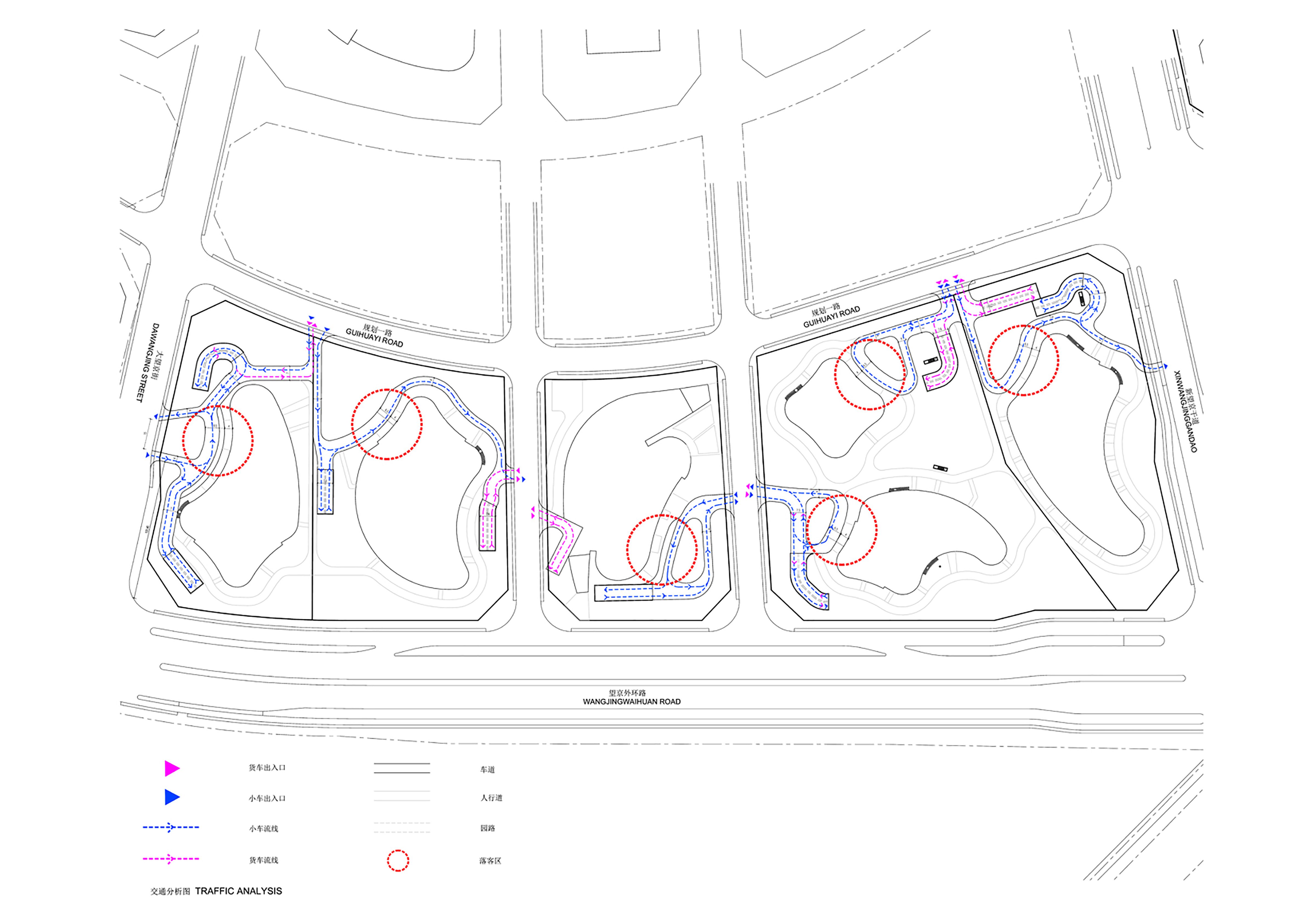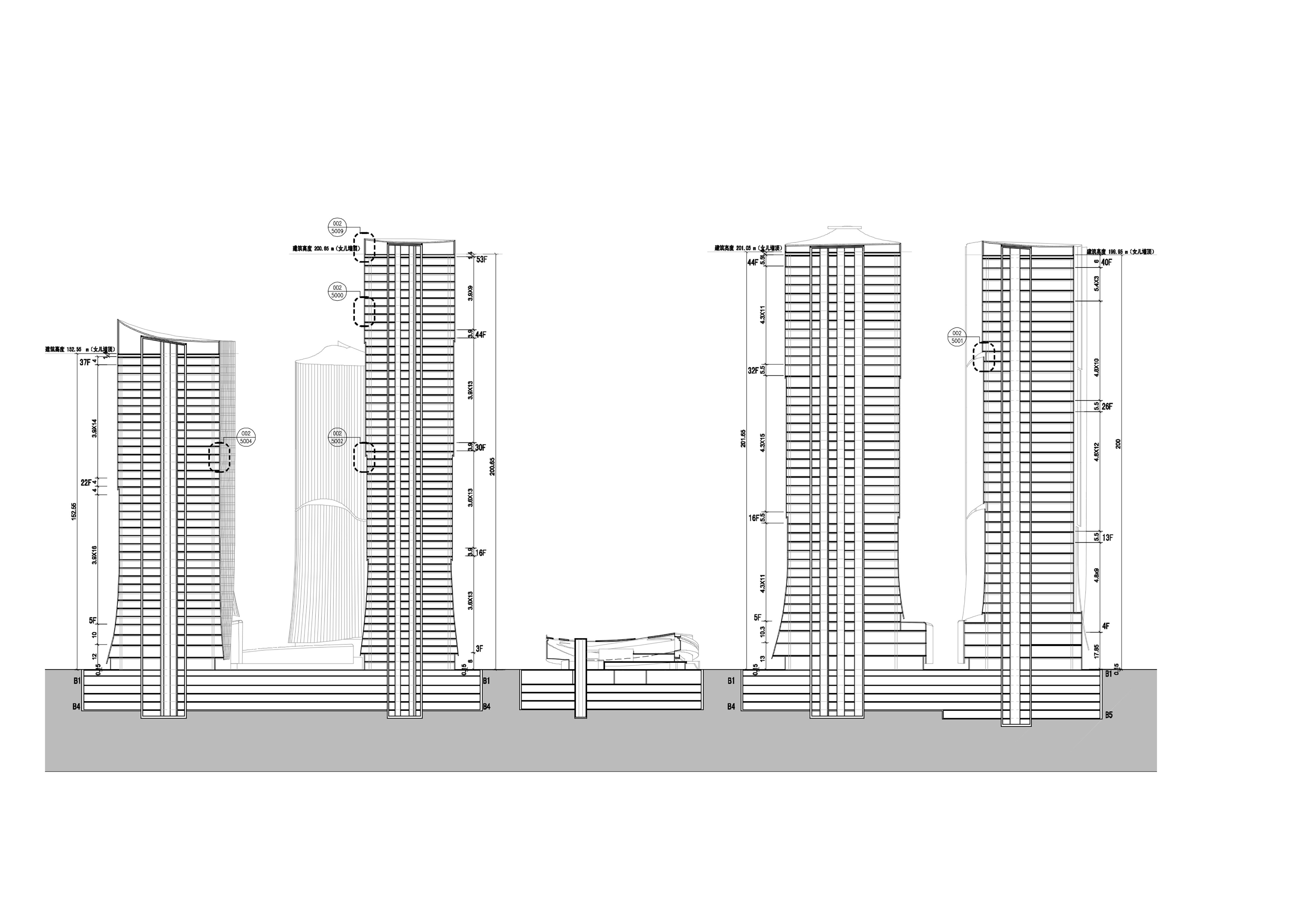 Da Wang Jing Mixed-use Development
Beijing, China
Da Wang Jing Mixed-use Development is a dynamic commercial gateway located at the northeastern edge of Beijing, where expressway from the international airport to central Beijing meets North 5th Ring Road.
The architect, Andrew Bromberg, replaced the more traditional, grid-based masterplan with a layout less rigid to allow maximum permeability to facilitate public access.
The design simulates the concept of a bamboo oasis, with towers resembling a cluster of bamboos. Bamboos are deeply symbolic in China, often signifying power, strength as well as endurance, and the reference provides a unifying identity for the place, as well as a sense of calm as it accentuates the area's relationship to the surrounding greenery.
The towers simmer in gold, attracting big crowds, with their soft flowing organic edges inviting people to walk through, and spaces in between them, where a diverse range of social, cultural and communal activities are on offer, encourage them to explore and stay.
The project consists of three individual parcels of land with a variety of properties including four high-rise office towers and one high-rise residential building.
The five towers of the development are built sensibly distant from one another, providing generous public spaces in between them, with greenery extending all the way to the Wangjing Park to the north and more greenery to the south.
Apart from towers, smaller podiums offer cafes and restaurants, retail and entertainment facilities, serving the communities" needs.
Located in the middle of the development is Kuntai Cultural Center with exhibition and gallery spaces.
Project Data
Client: Beijing Kuntai Real Estate Development Group Ltd., Beijing Meirui Tai Fu Properties Ltd., Beijing Yonghui Properties Ltd., China Aviation Planning and Construction Development Co. Ltd.
Site area: 305,510 sqm | Gross floor area: 571,878 sqm
Completed in 2018, occupied in 2019