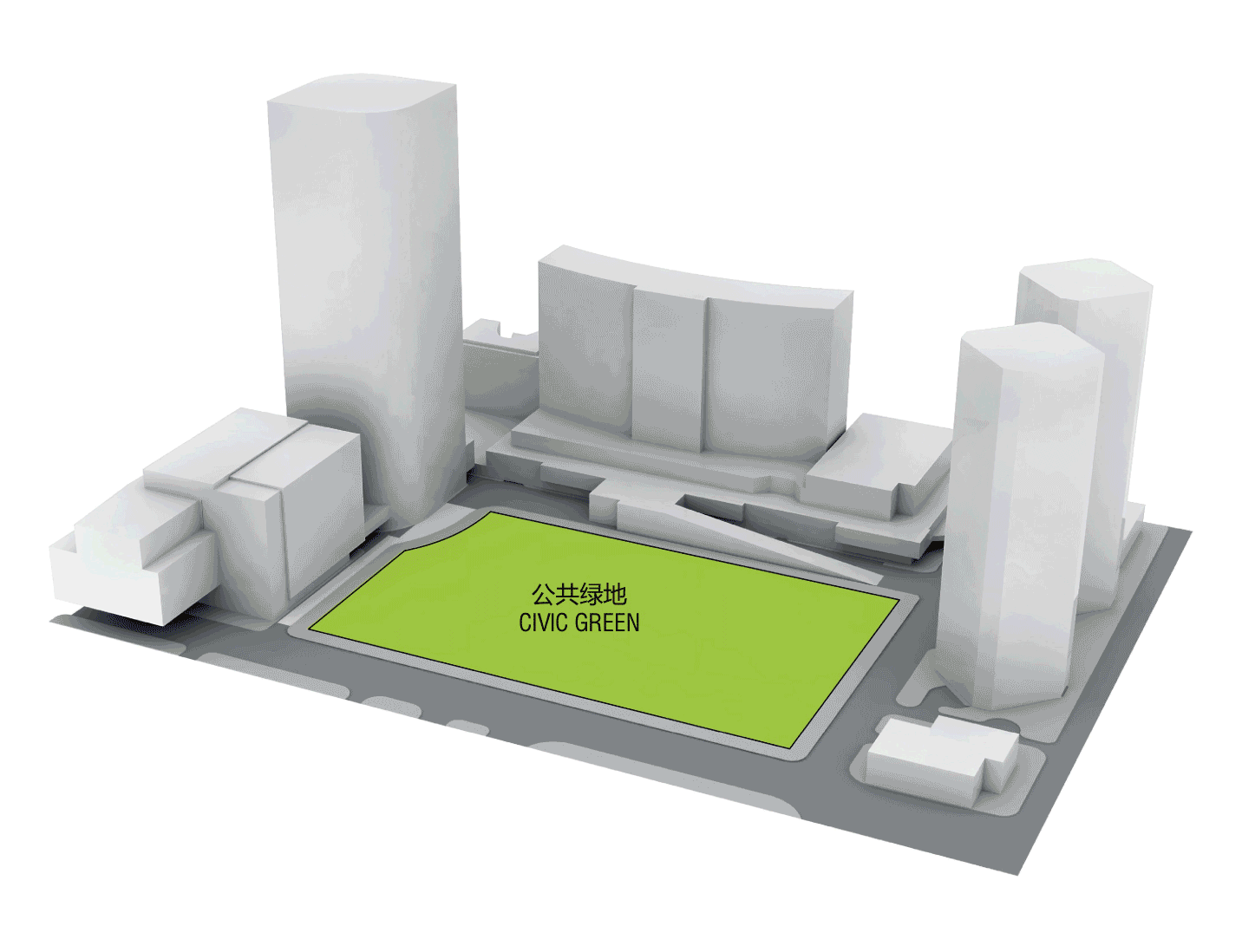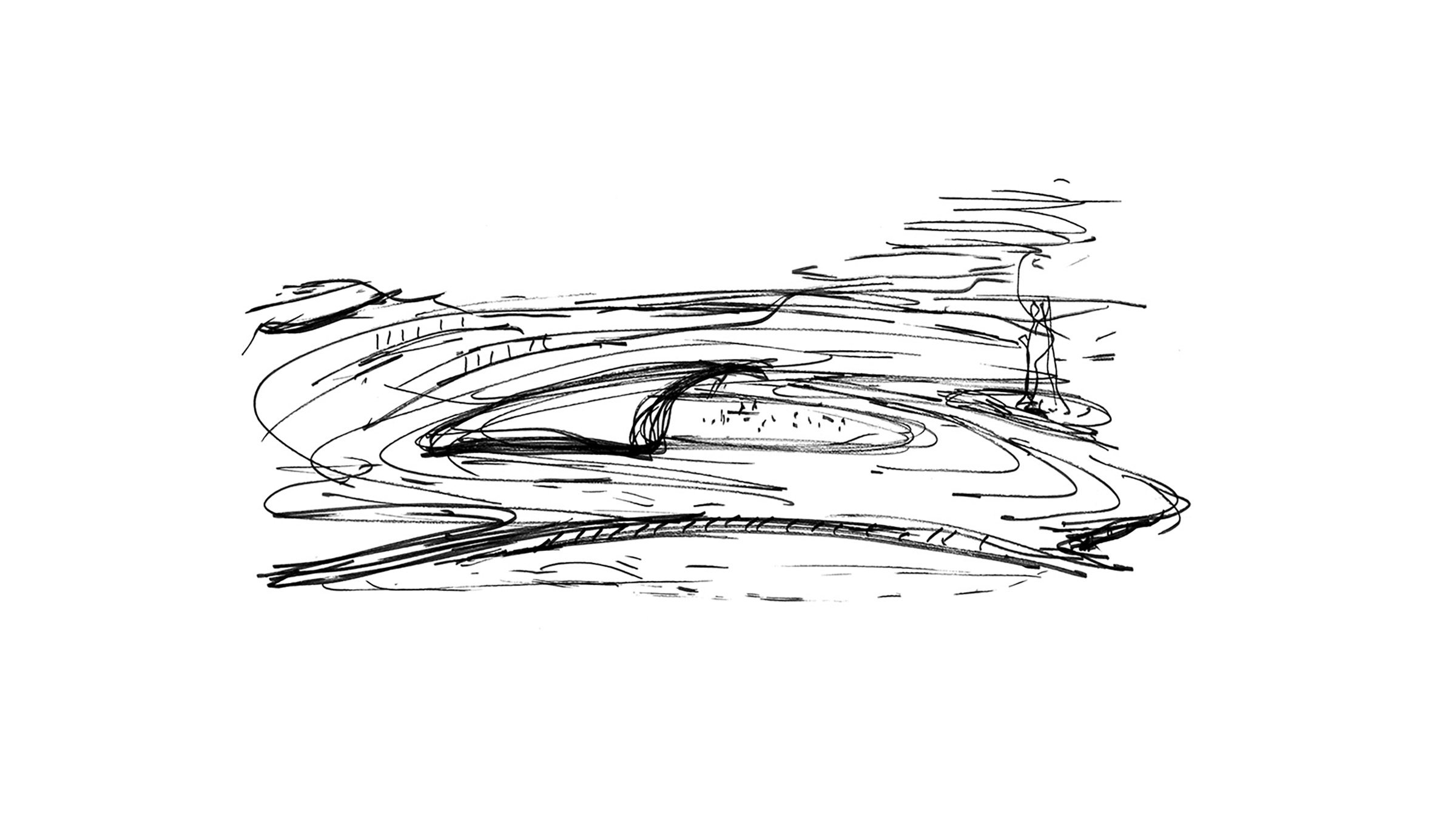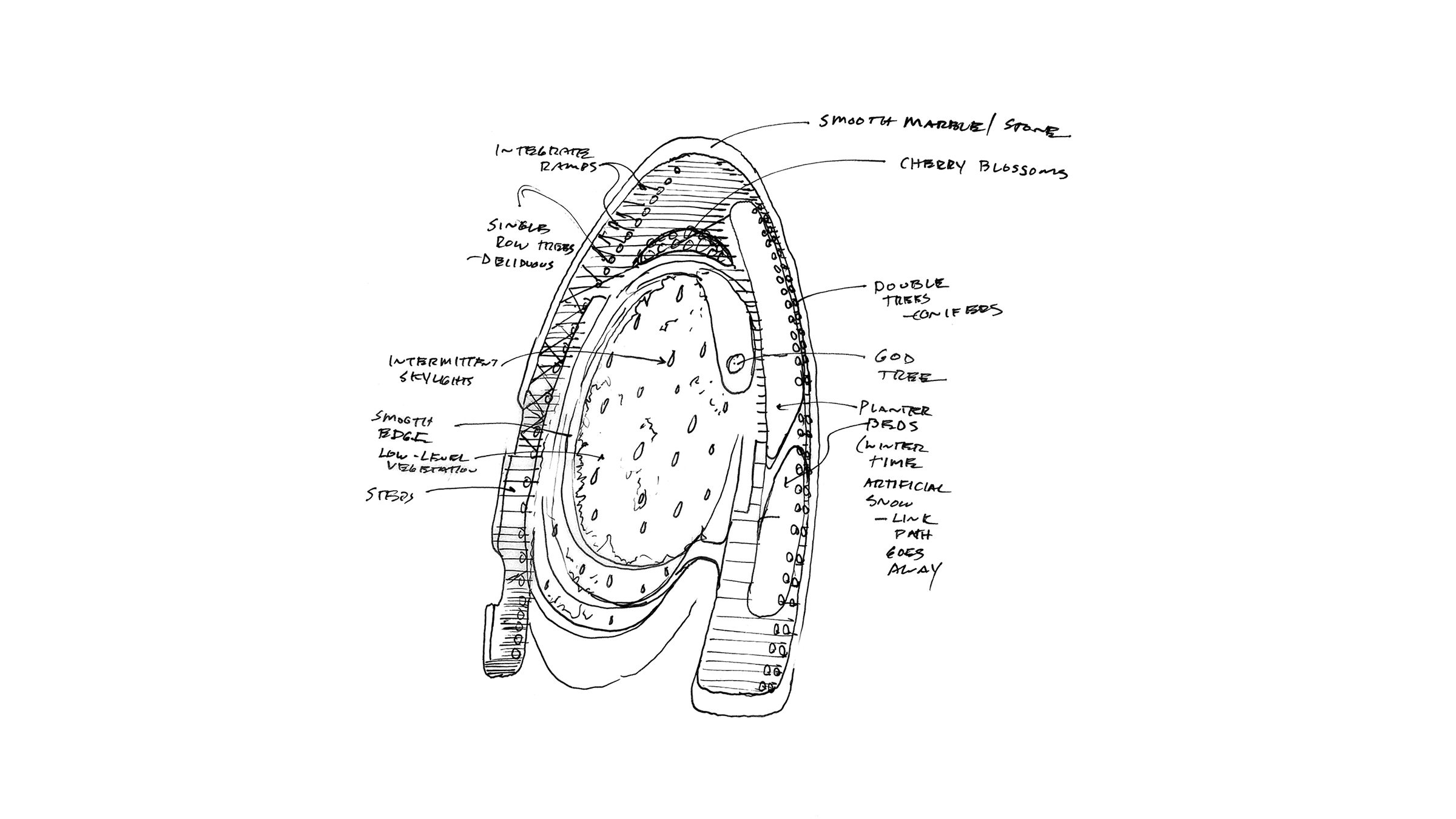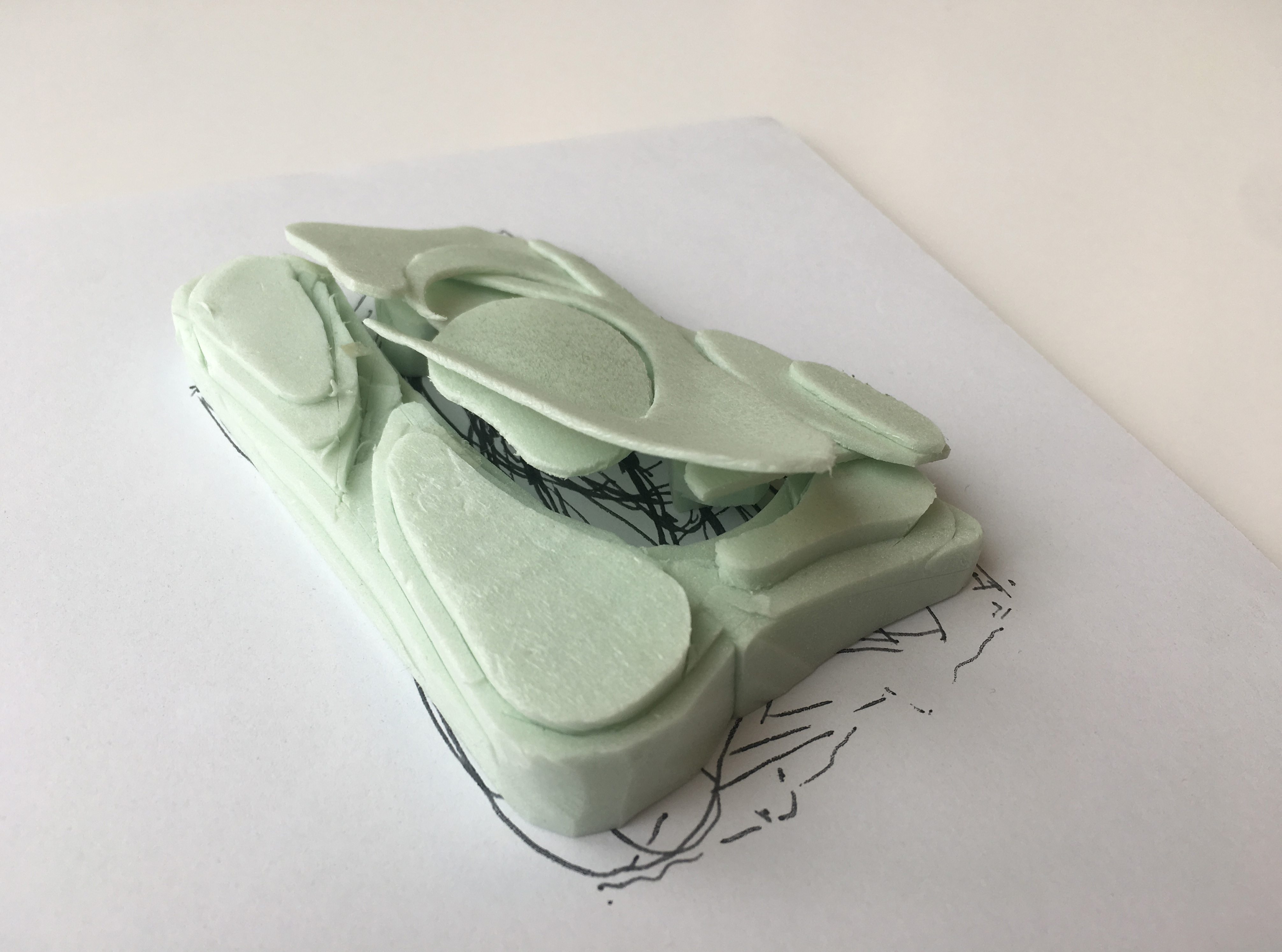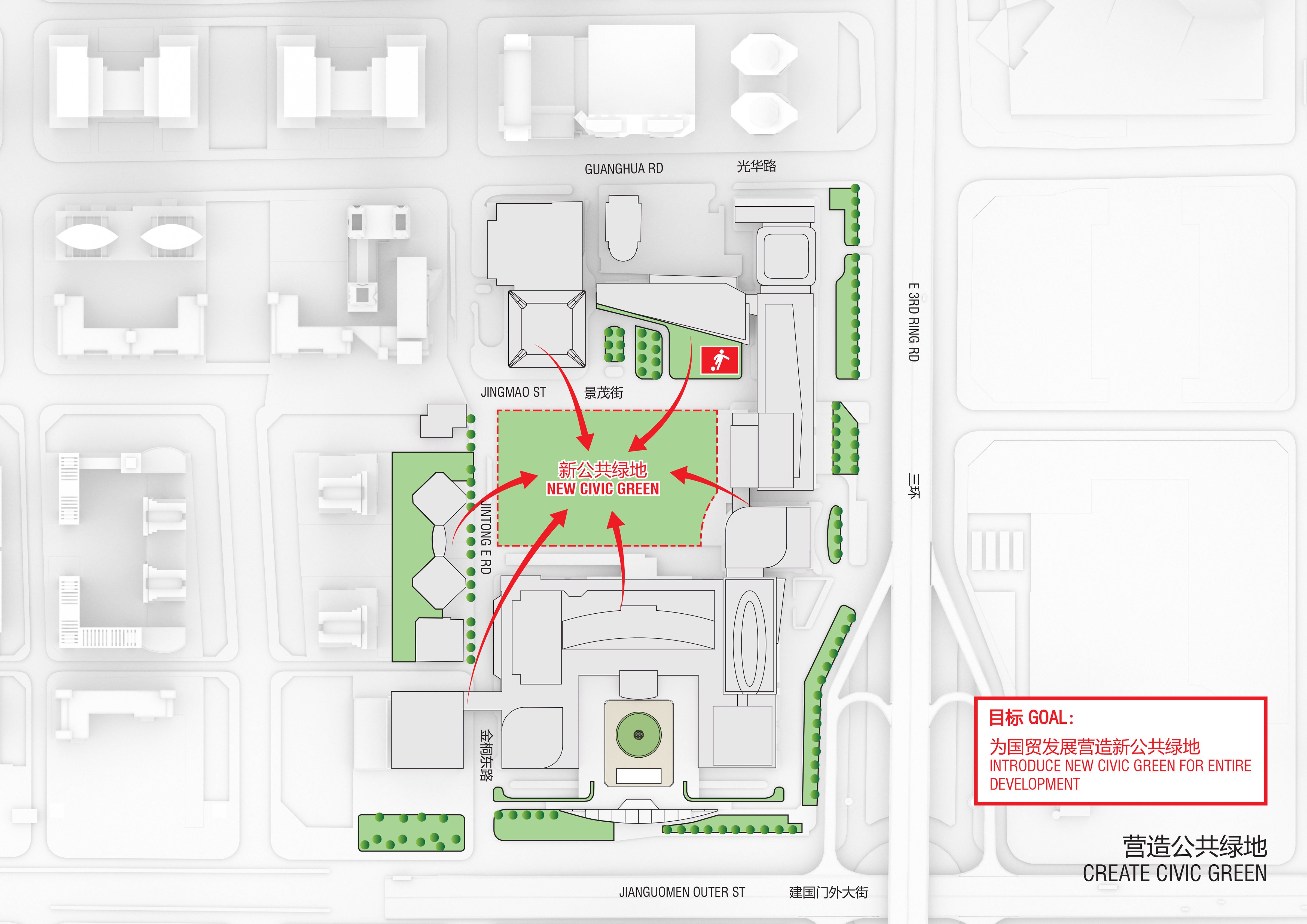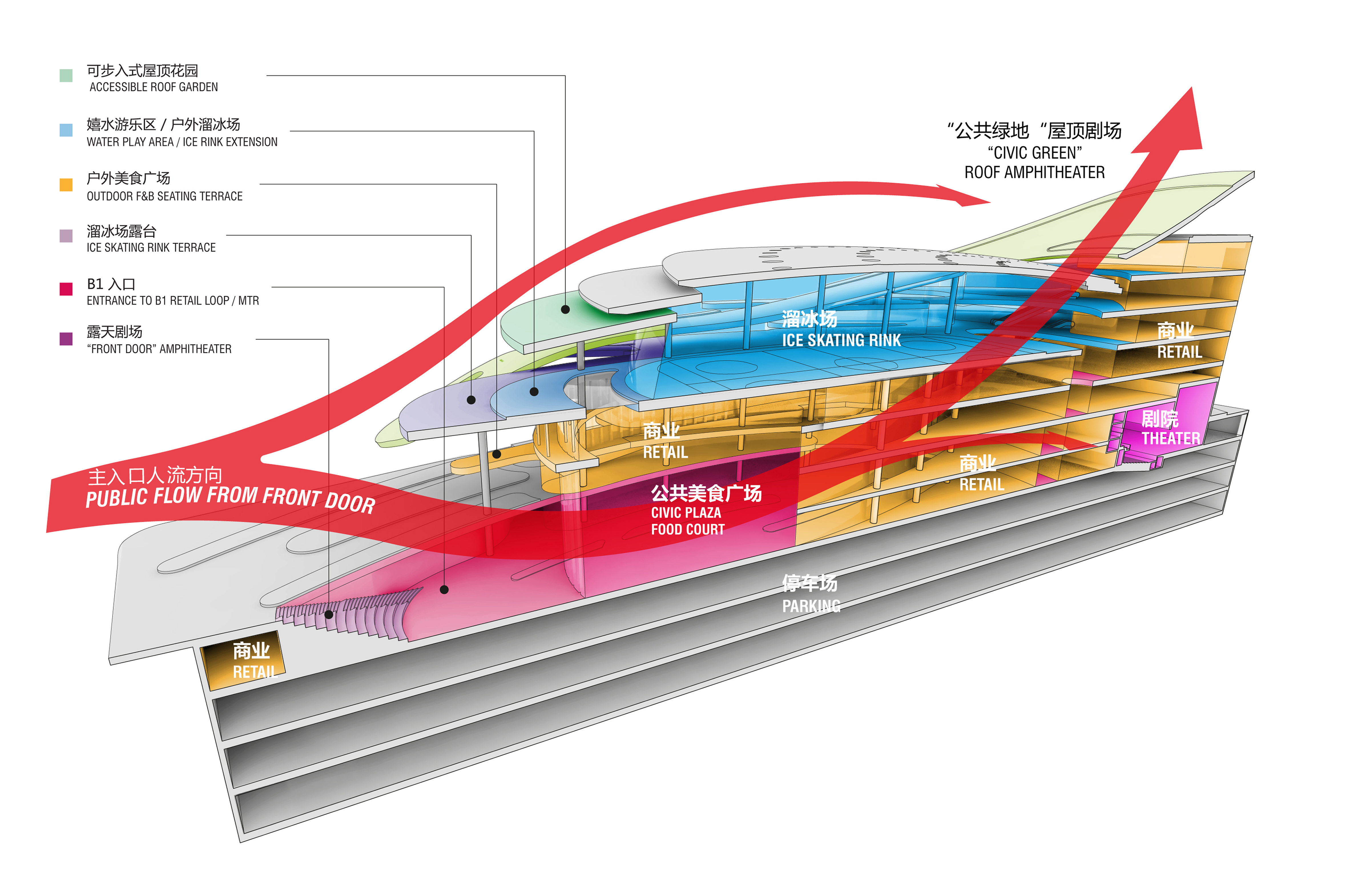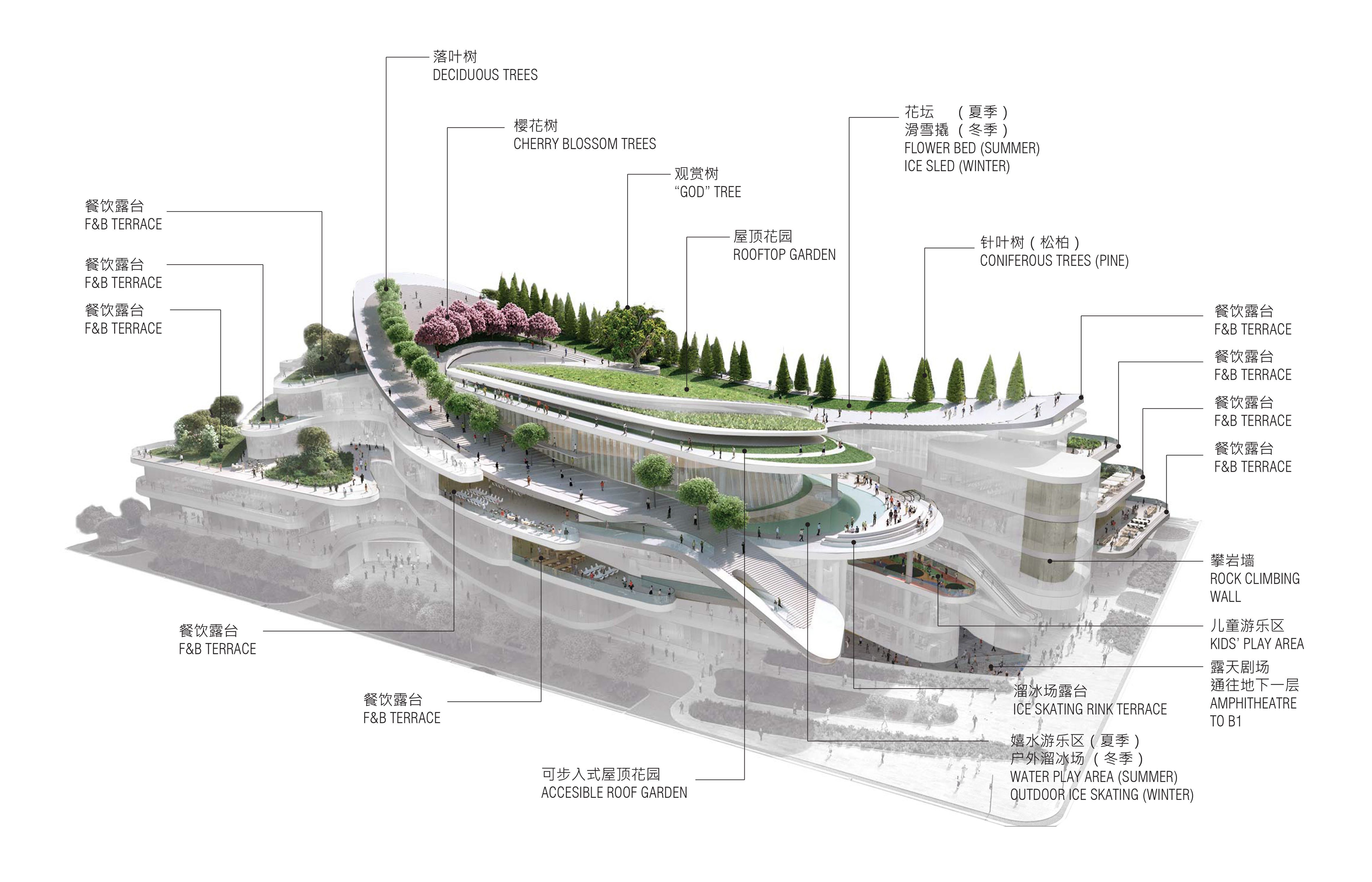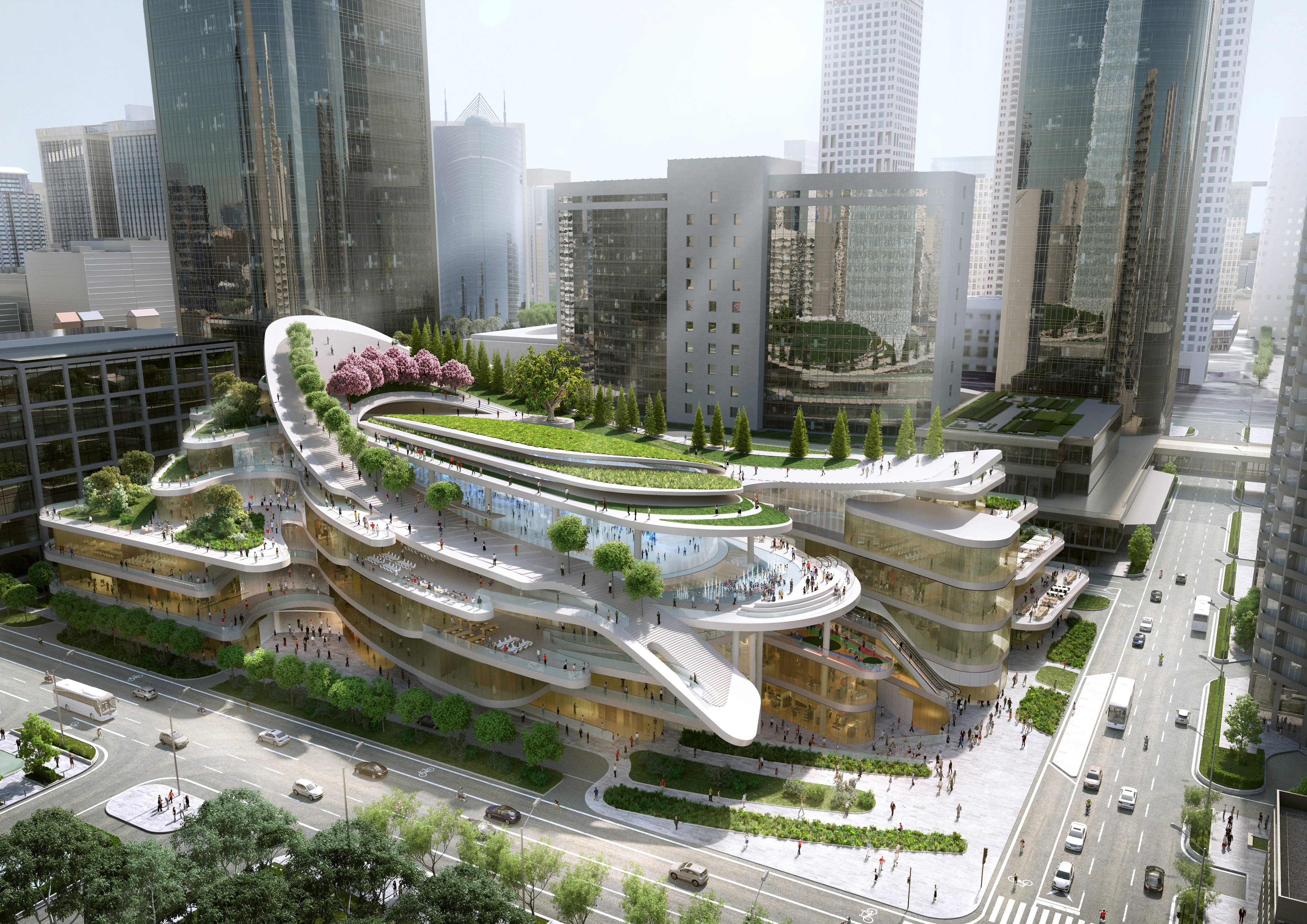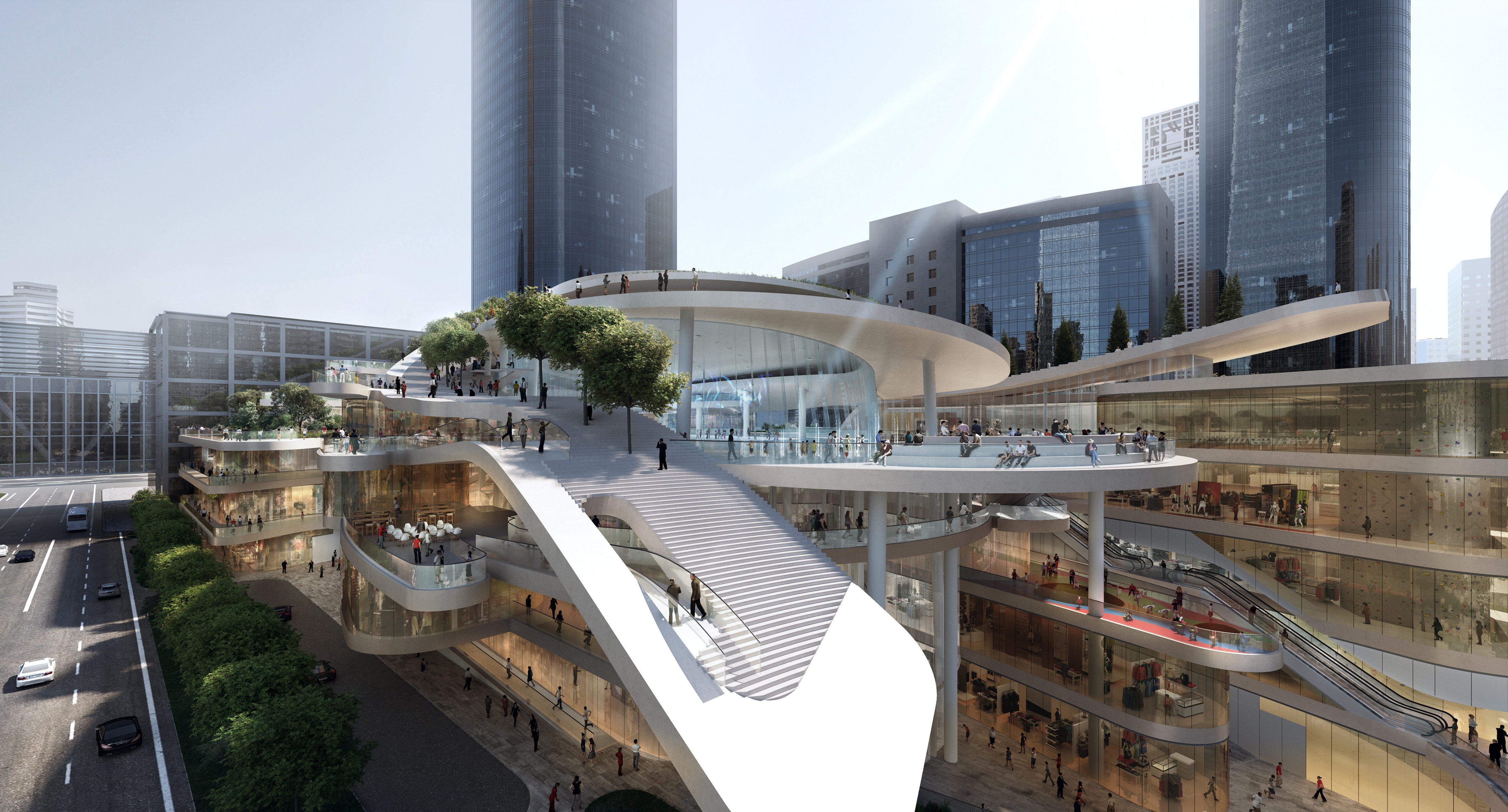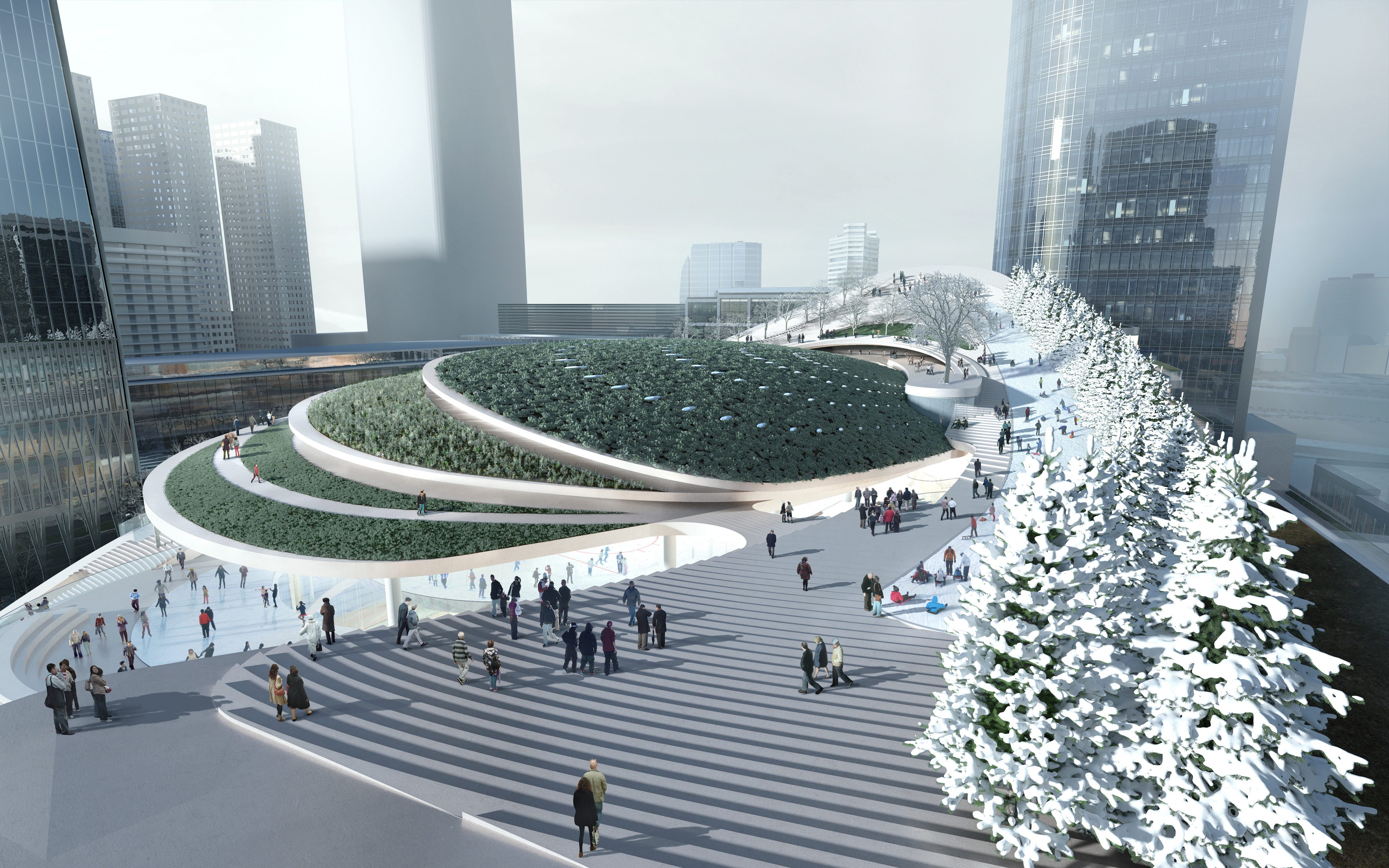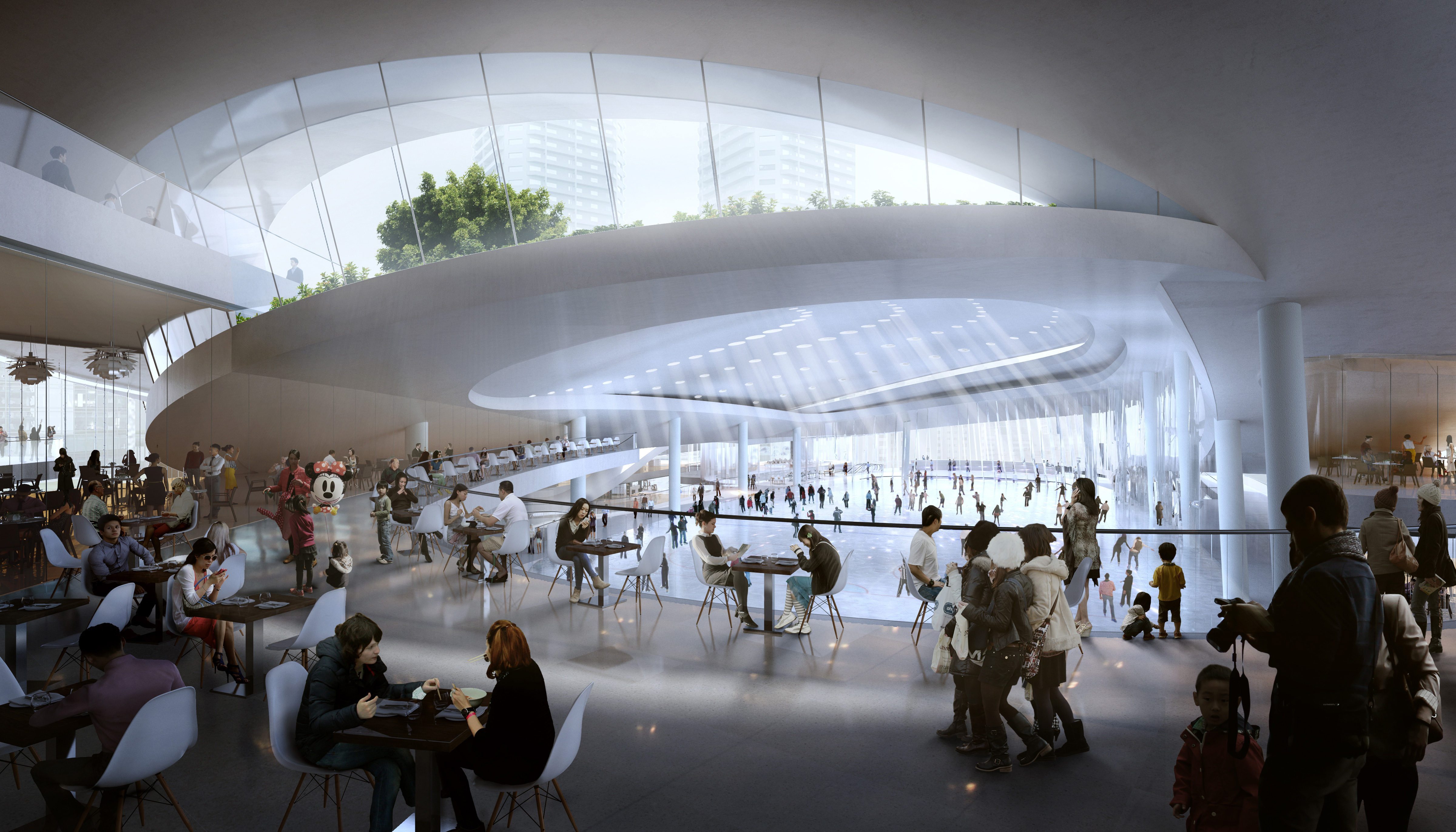 China World Trade Center Phase 3C Development
Beijing, China
China World Trade Center Phase 3C Development is the fifth and final phase for the China World Trade Center complex in Chaoyang, Beijing"s central business district. The original masterplan had no civic focal point for the whole of the complex and Phase 3C has been proposed to provide that missing link, unifying retail, commercial and cultural components.
The proposal combines two complimentary approaches: first, it introduces the concept of "Civic Green" on the roof top, which slopes all the way down to the main entrance area, offering immediate accessibility and high visibility.
Secondly, it introduces the idea of a continuous loop, which wraps around the structure in a singular, elegant sweeping motion to tie in the basement retail area with the cultural and entertainment sections of the building on higher levels, as well as what lies beyond the building: the current and future subway lines over and under the Third Ring Road.
The project will become a catalyst as a cultural center to bring people together from within and beyond the China World Trade Centre complex. The retail and commercial components of the building were viewed as having the equal value and importance to the cultural and civic counterparts.
Project data
Client: China World Trade Co., Ltd
Site area: 19,580 sqm | Gross floor area: 57,000 sqm
Status: On site, expected completion date 2020