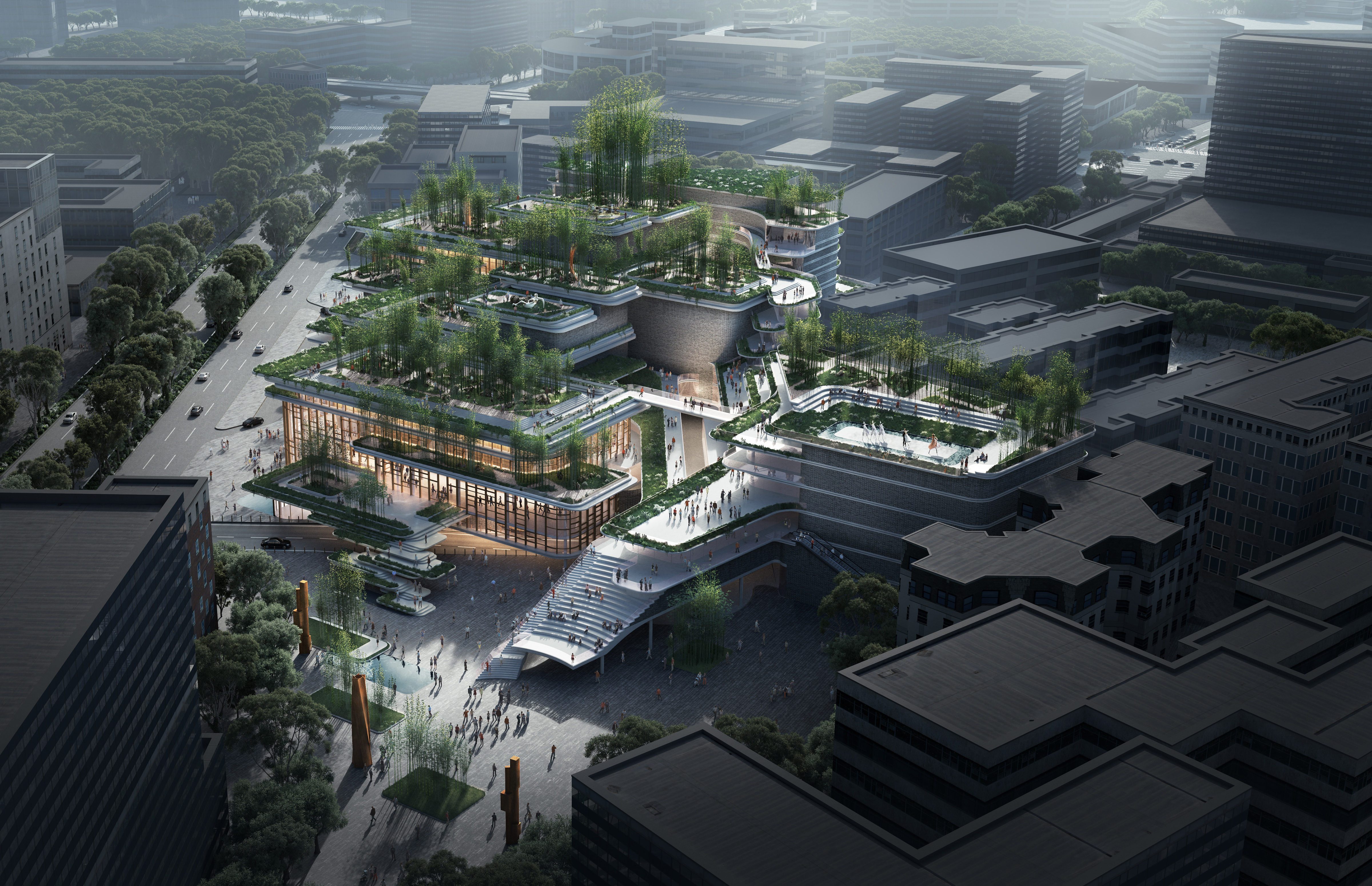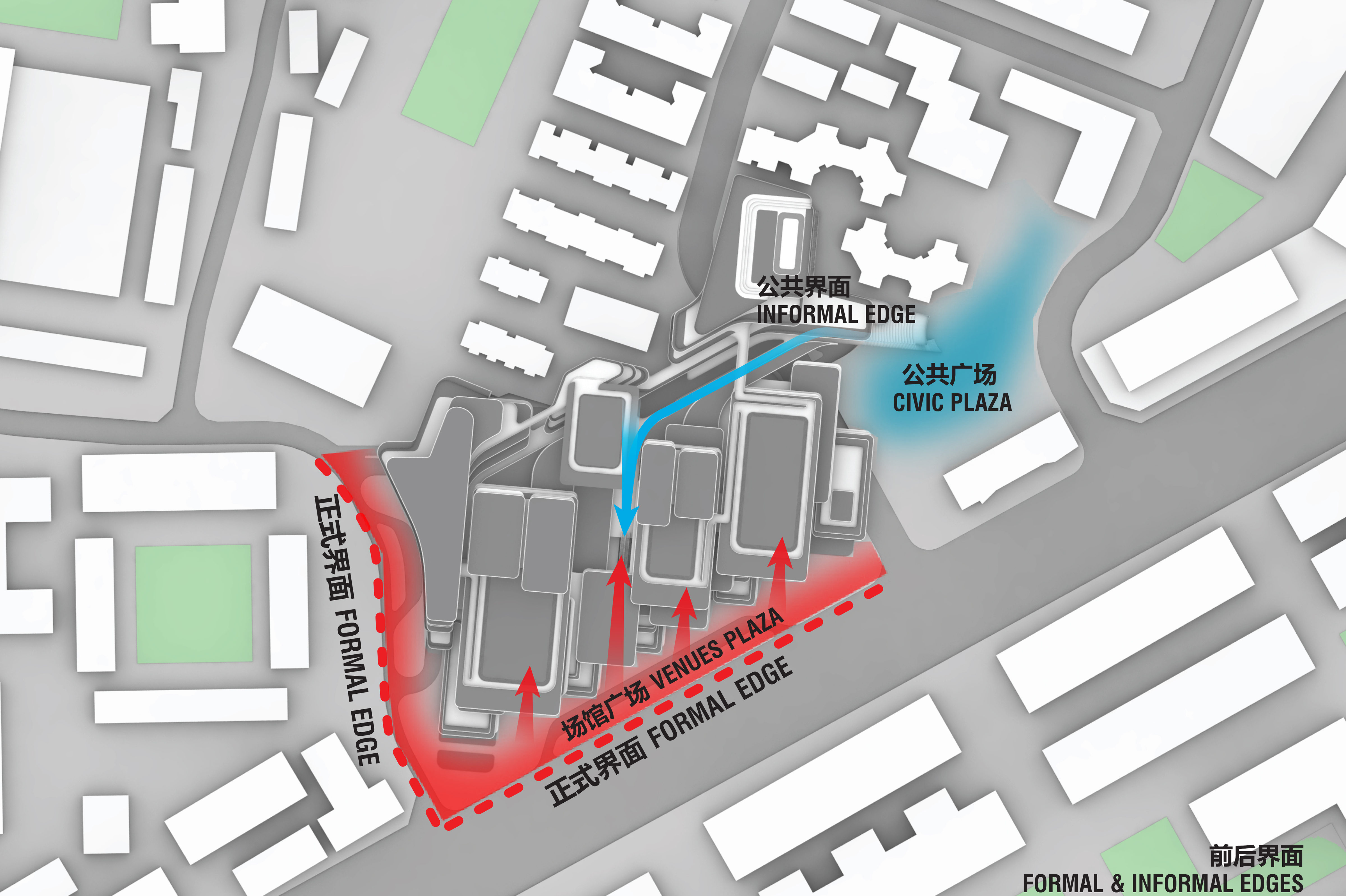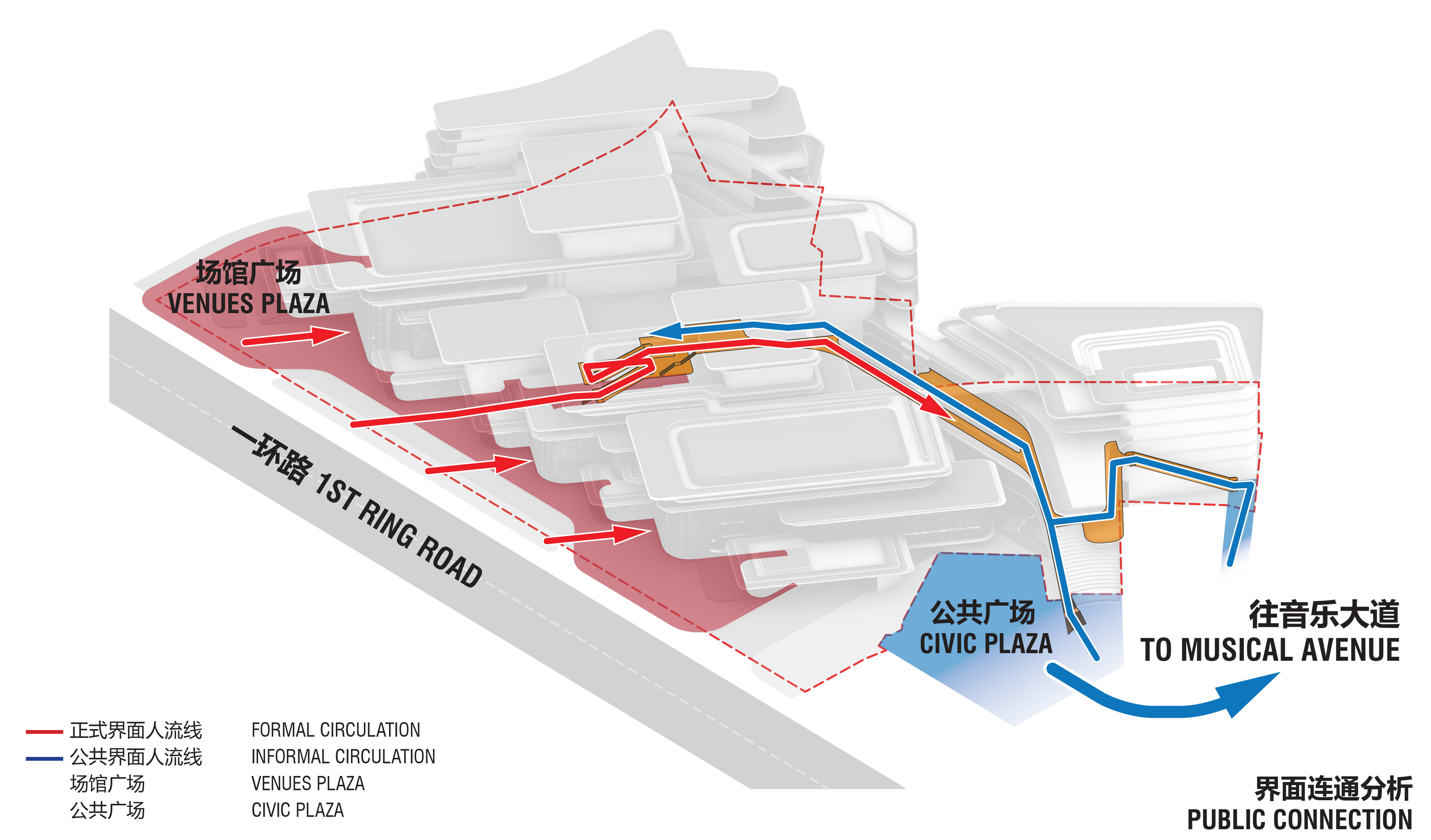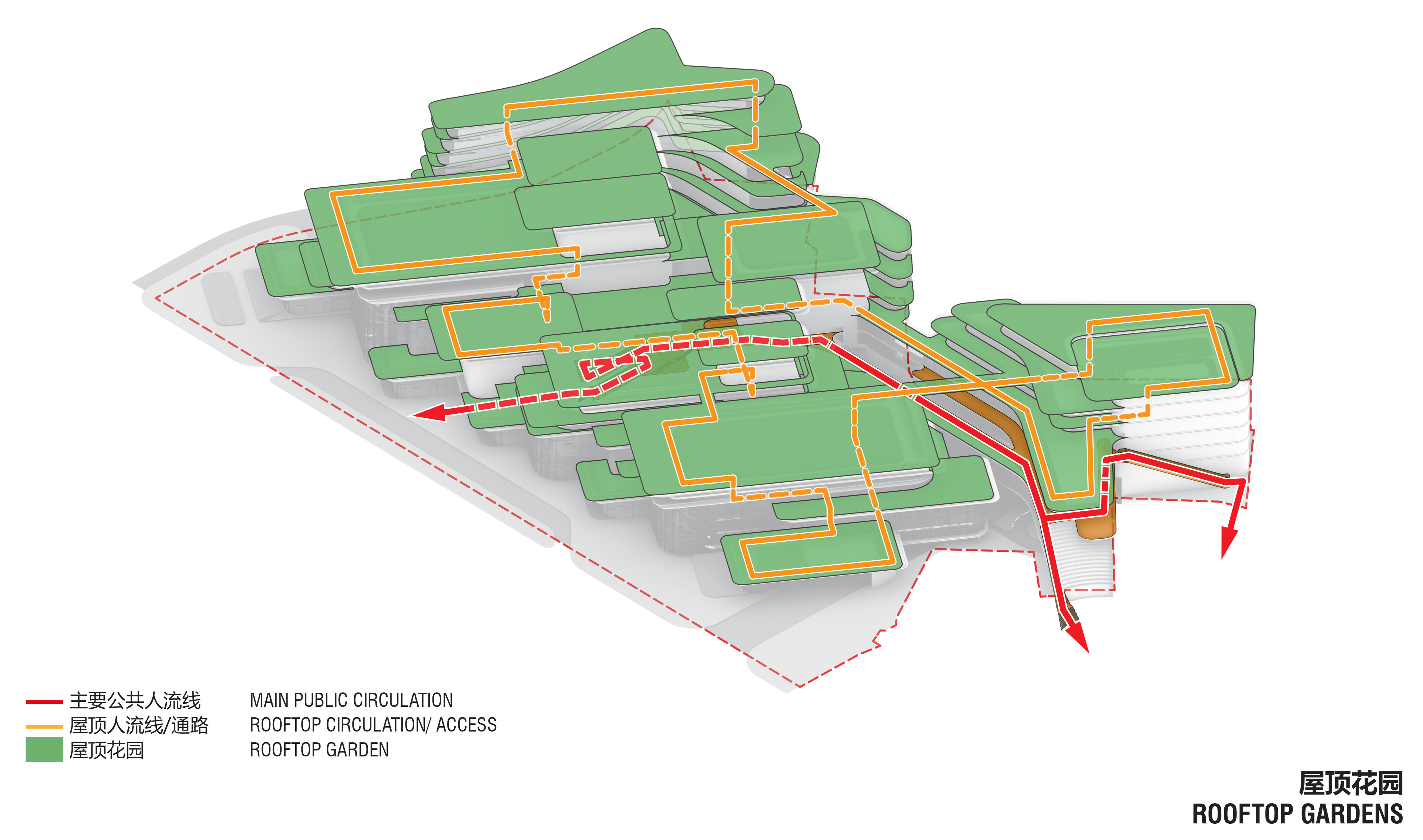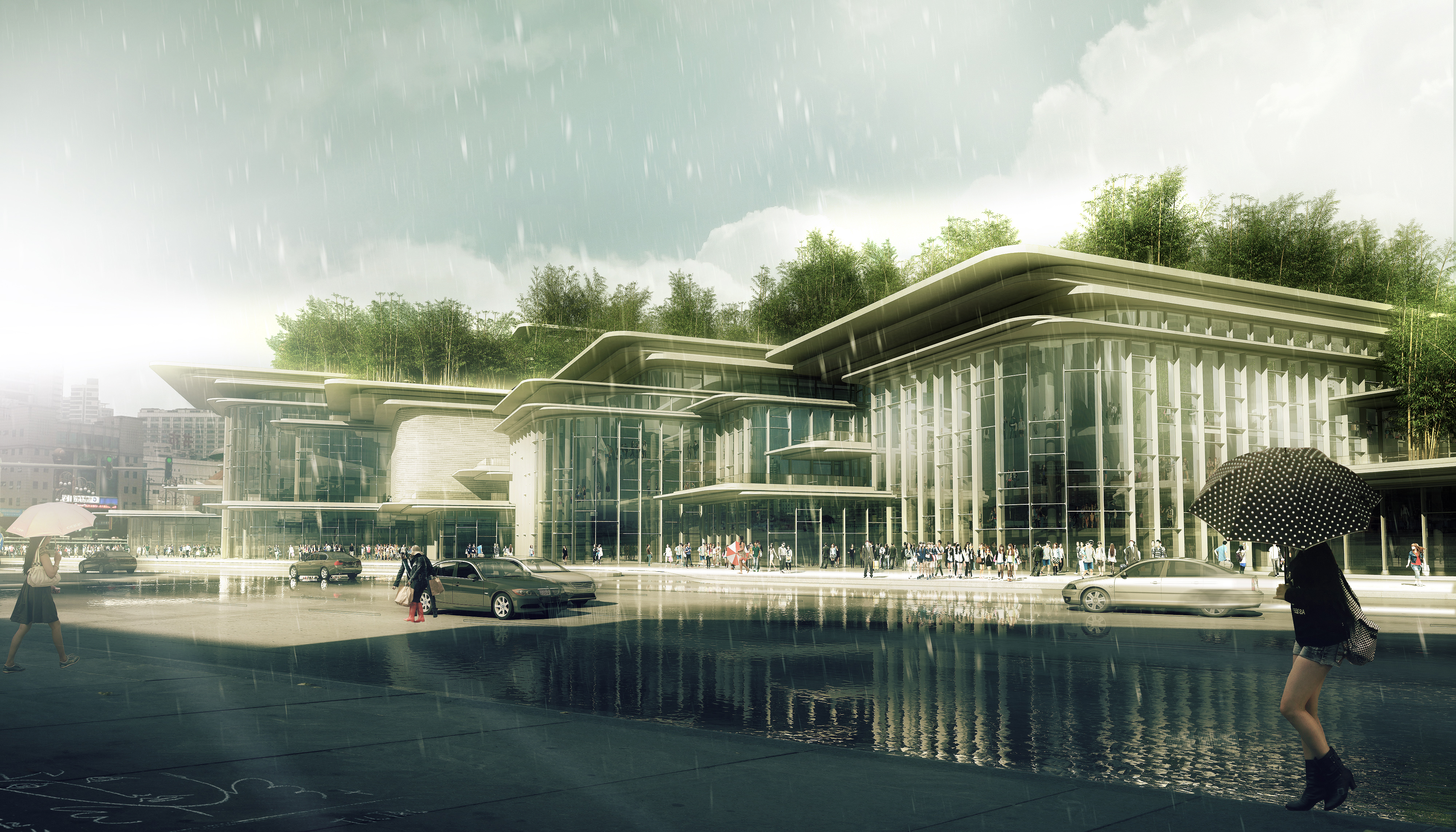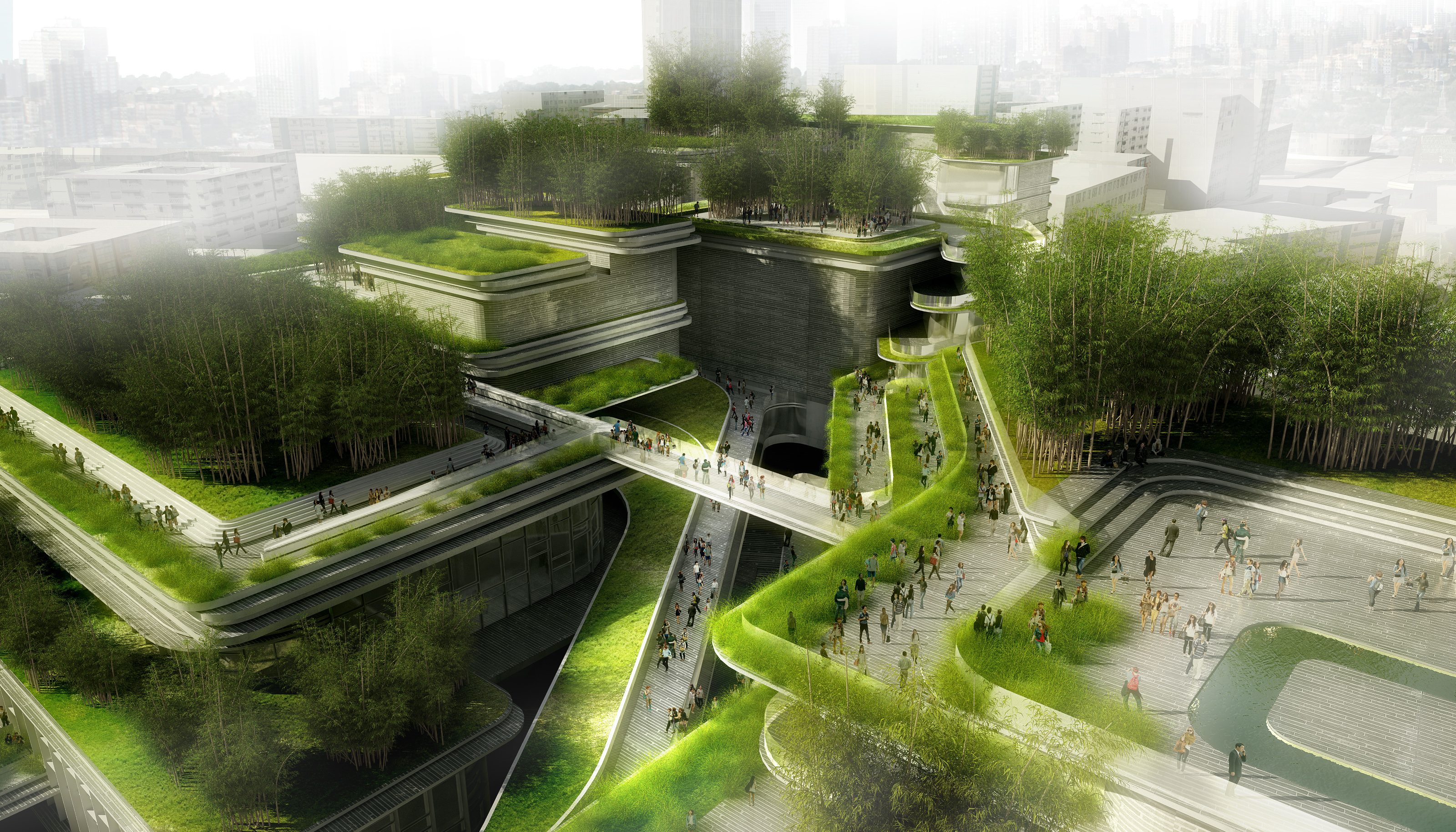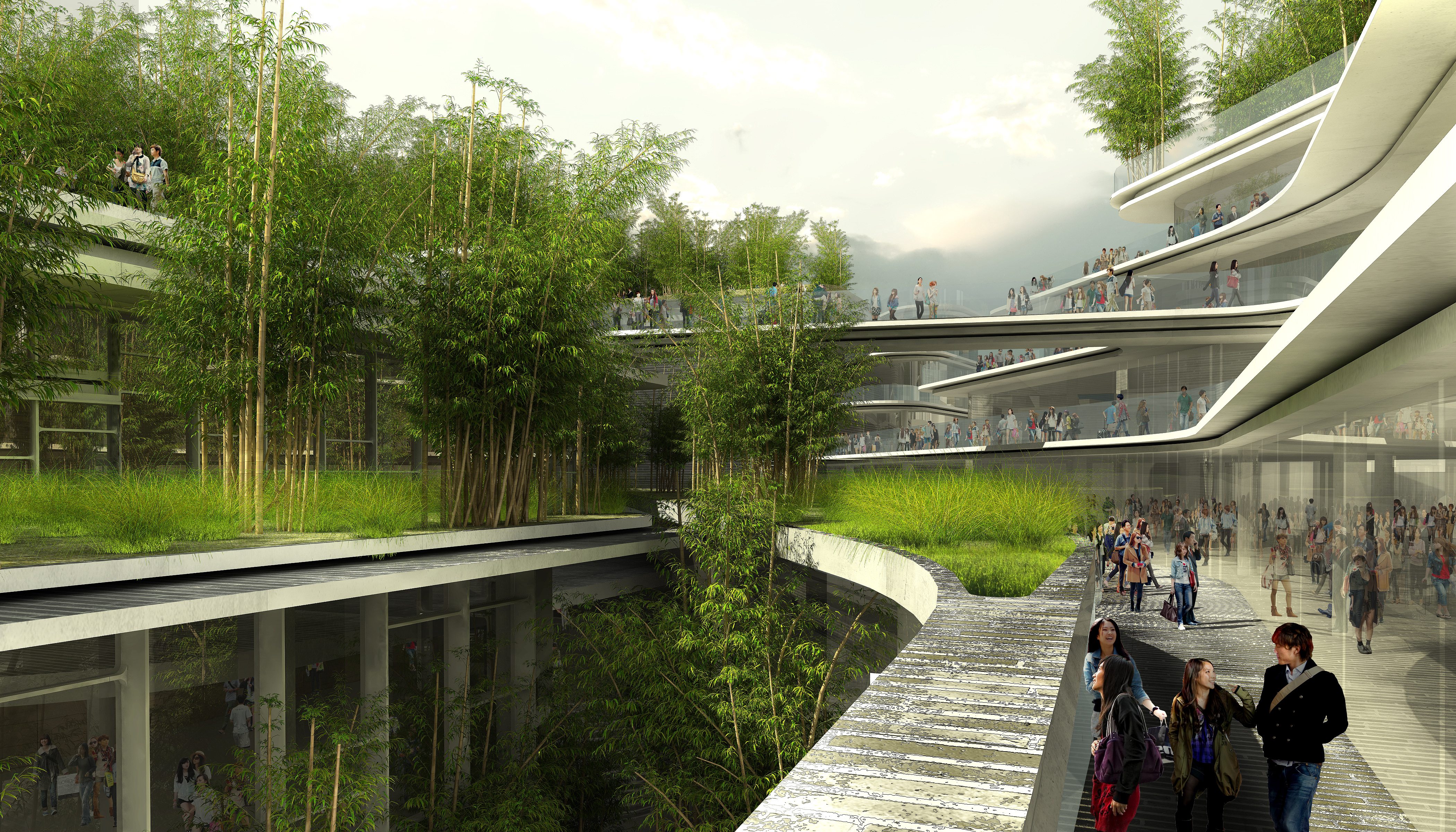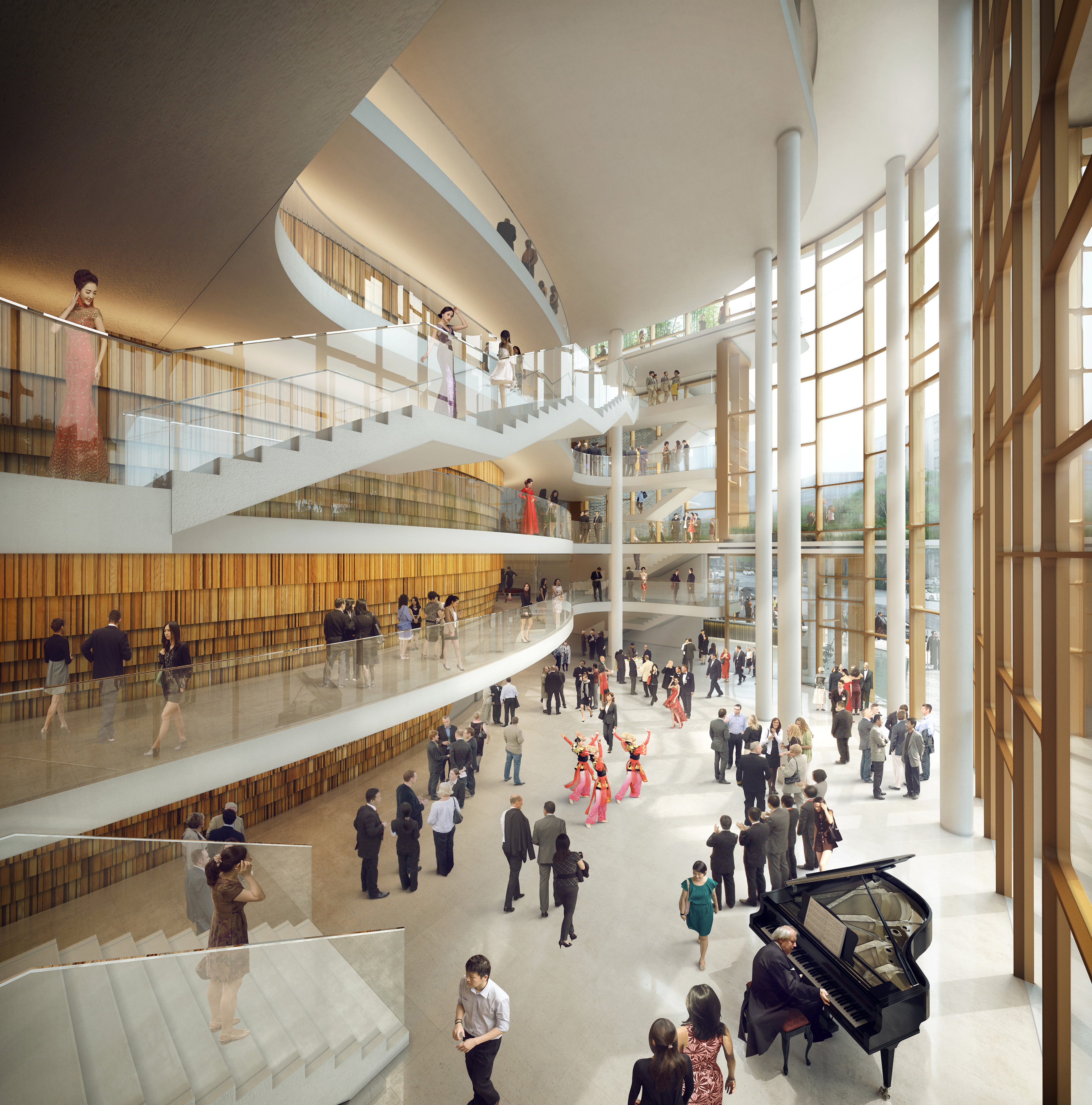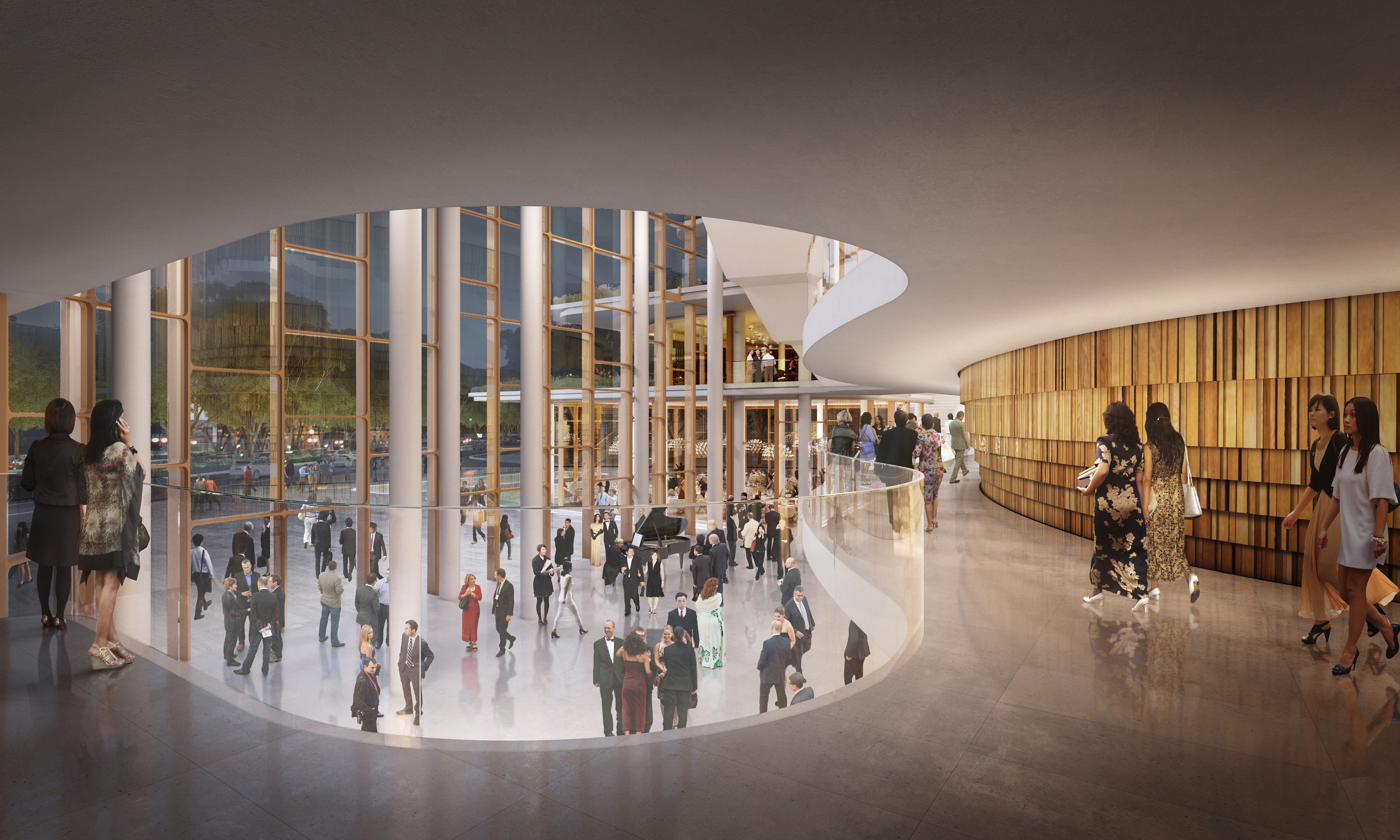 Chengdu City Music Hall
Chengdu, China
Chengdu City Music Hall gathers world-class music culture and art exhibition facilities and resources to put the city on the map as one of the leading cultural capitals in the world.
The region has a subtropical monsoon climate with high humidity level, ideal for abundant bamboo growth. Bamboo manifests here as lush green vegetation on the rooftops and as fenestration material, visually tying the whole complex together. The buildings are constructed of recycled blocks, echoing Chinese antiquity.
Scale and height of the mixed-use complex's different components have been carefully considered to address ease of access for specific user groups. The cultural components are made more prominent in scale, and moreover, they cascade down towards the ground level, like those of Sichuan's famous water terraces, offering the public easily accessible routes to the floating rooftops.
Smaller residential units are placed towards nearby Jingjian River, whilst an art-themed hotel, accessible from the roof gardens as well as the drop-off areas on the ground level, anchors the northeastern corner of the site.
A series of pedestrian walkways meander through this valley of buildings like rivers winding through tall mountains in the traditional Chinese  Shan Shui ("Mountains and Rivers") landscape paintings.
Project data
Client: Chengdu City Construction Investment & Management Group Co. Ltd.
Site area: 23,255 sqm | Gross floor area: 111,705 sqm
Status: Concept design, 2015-2016