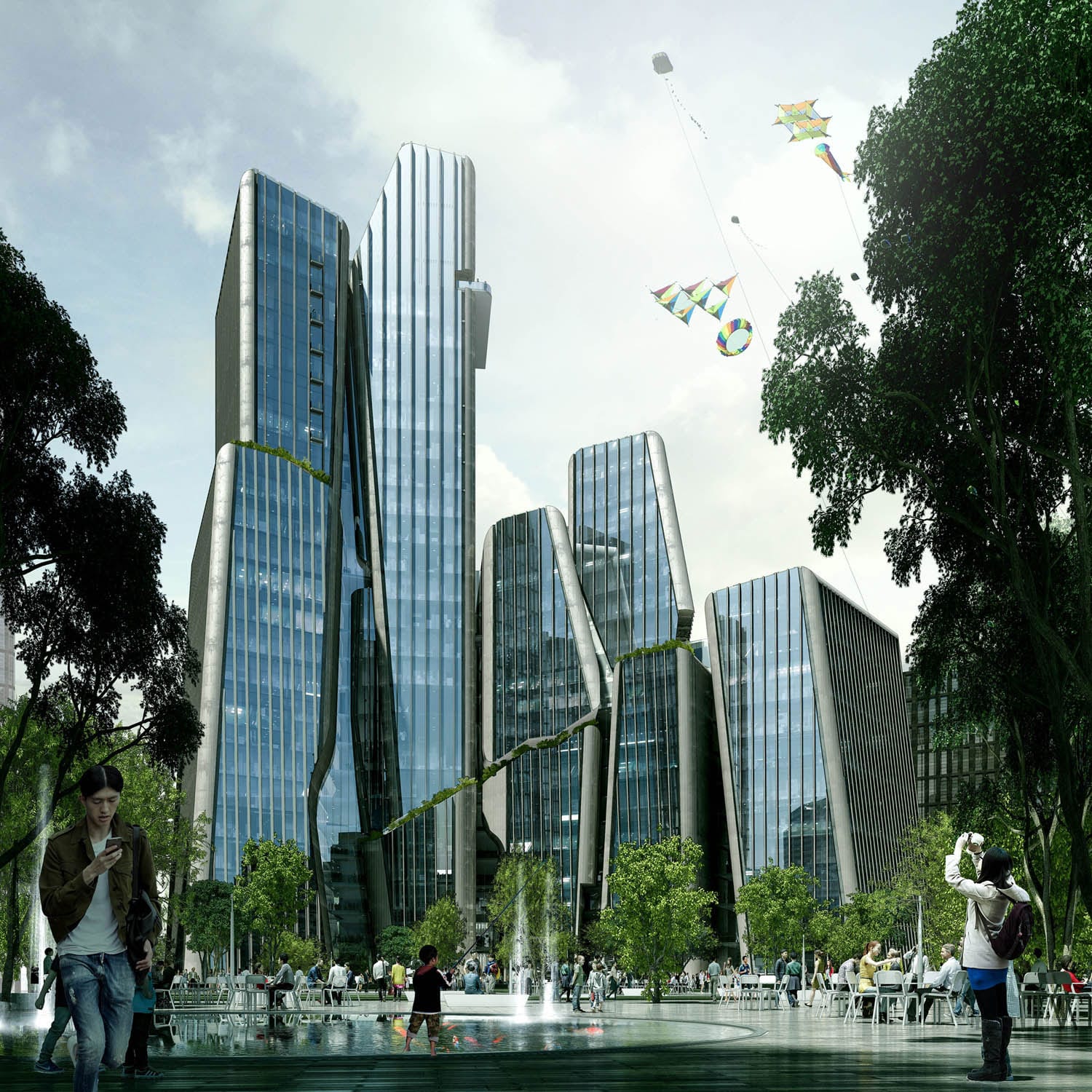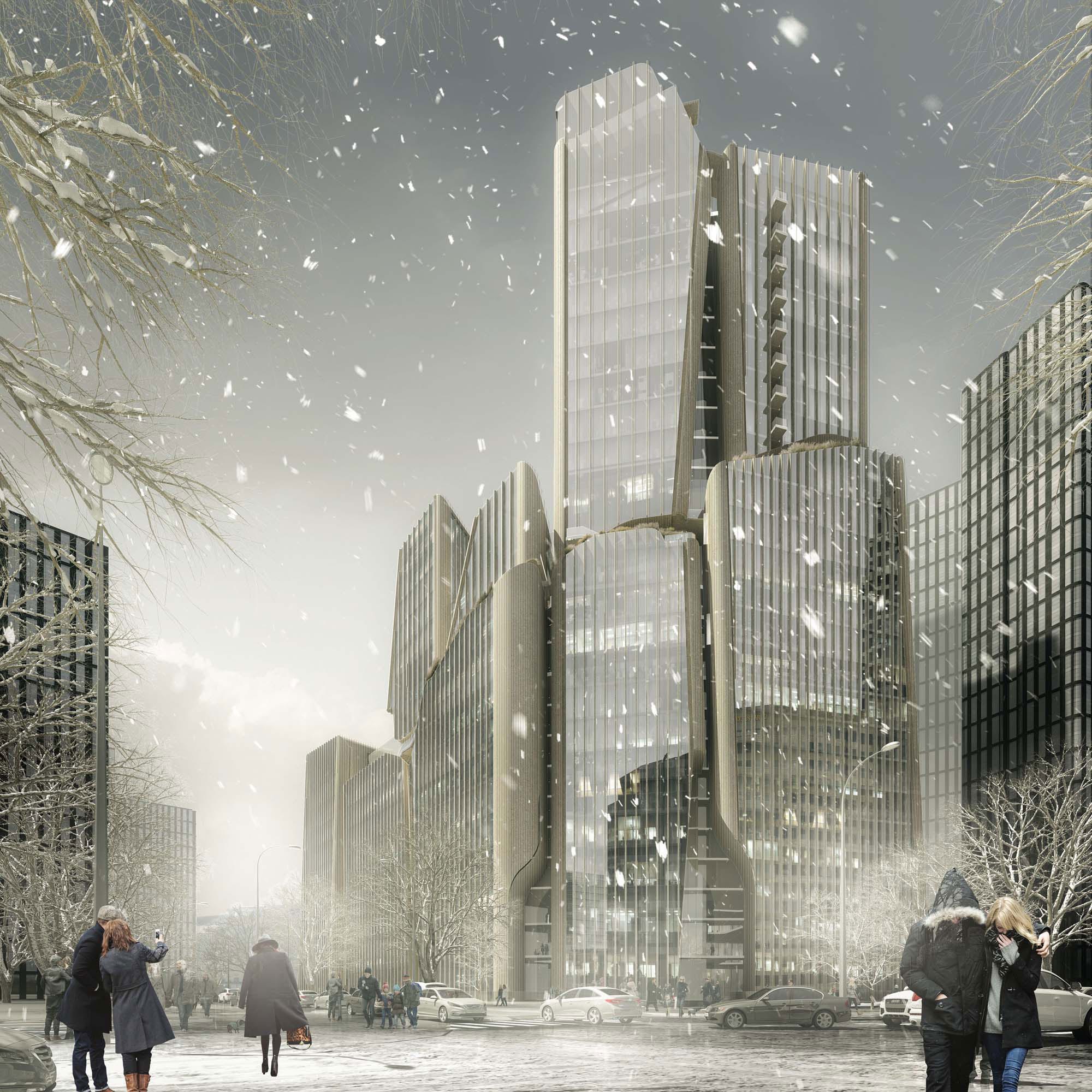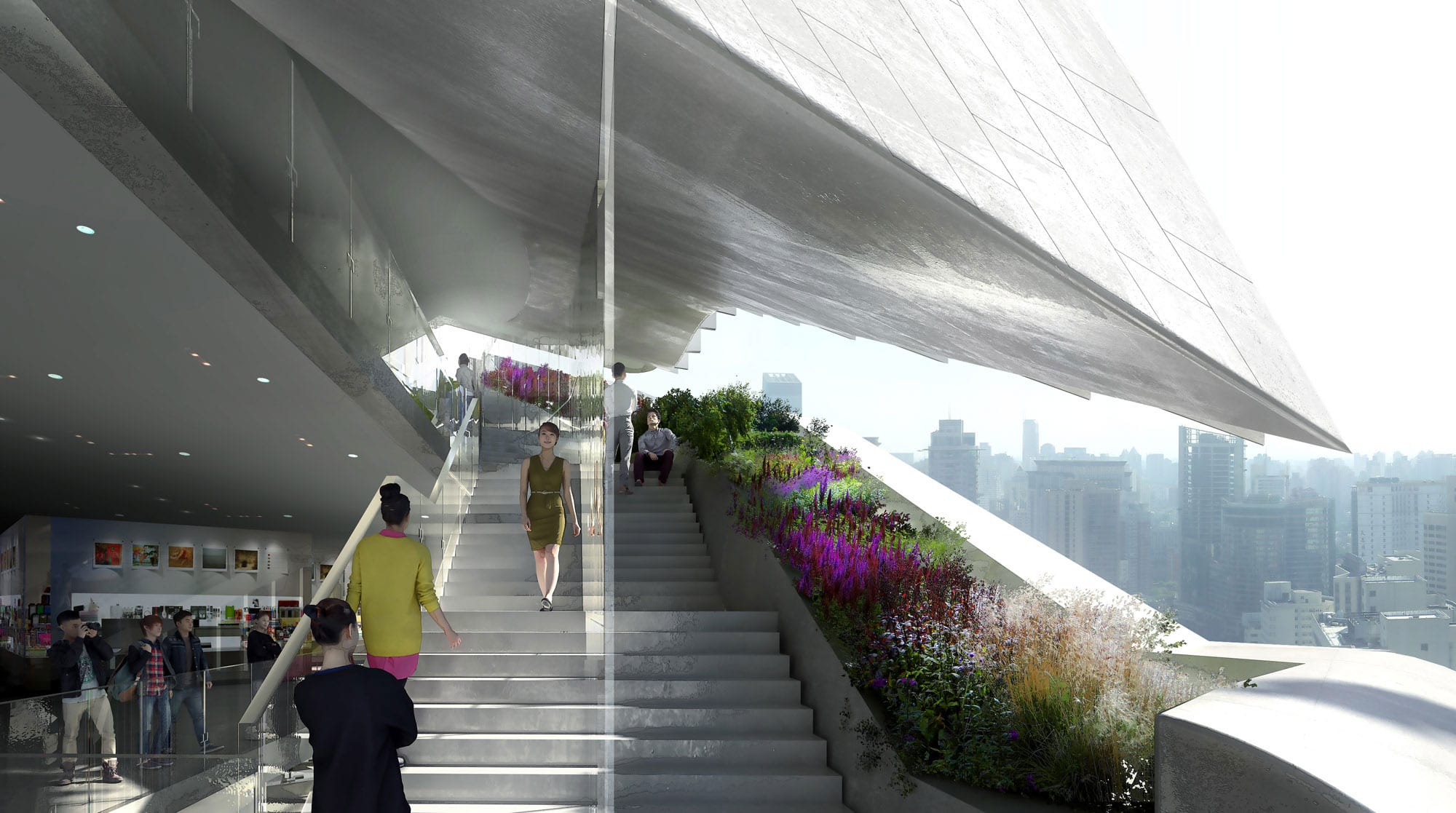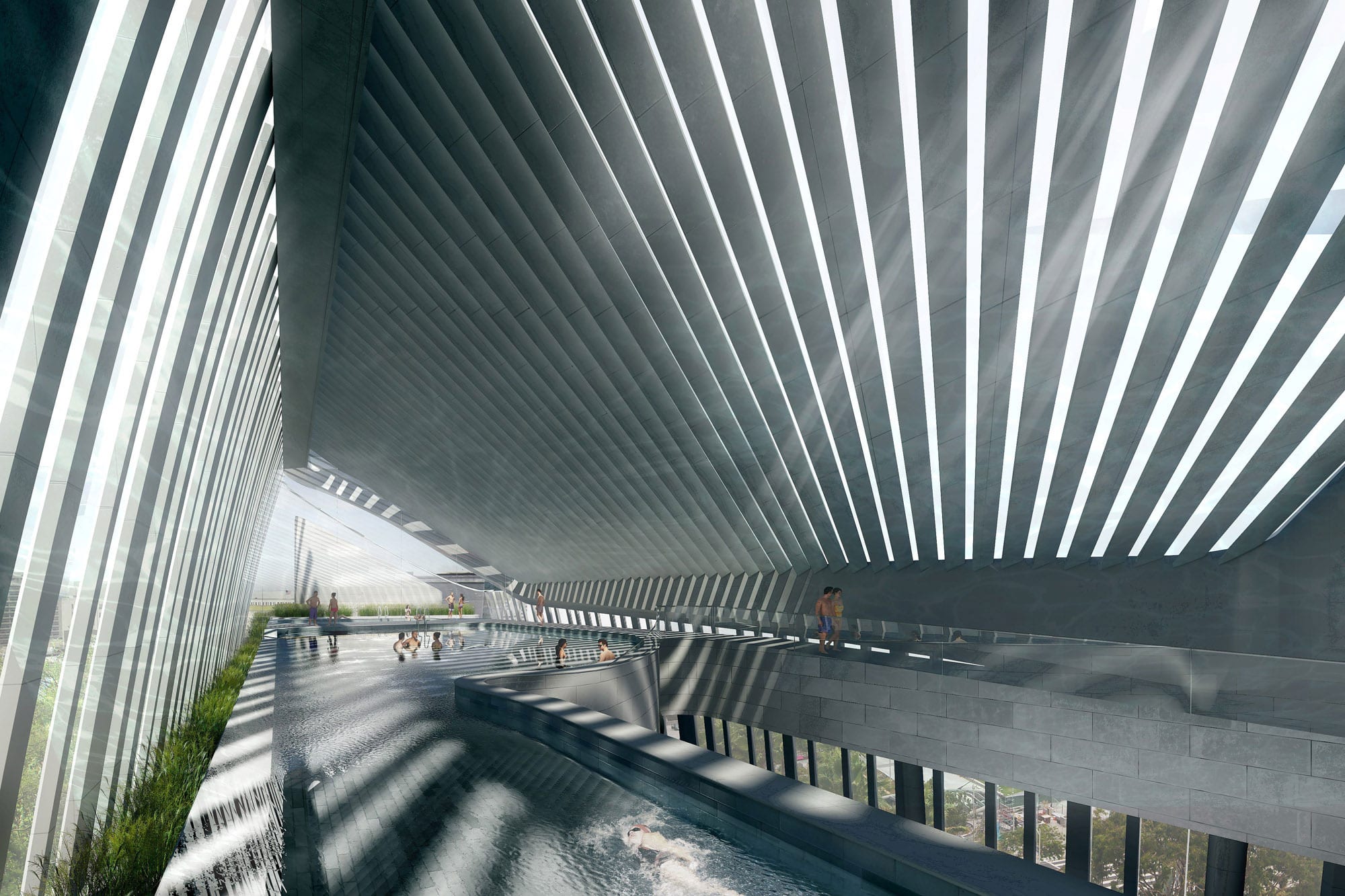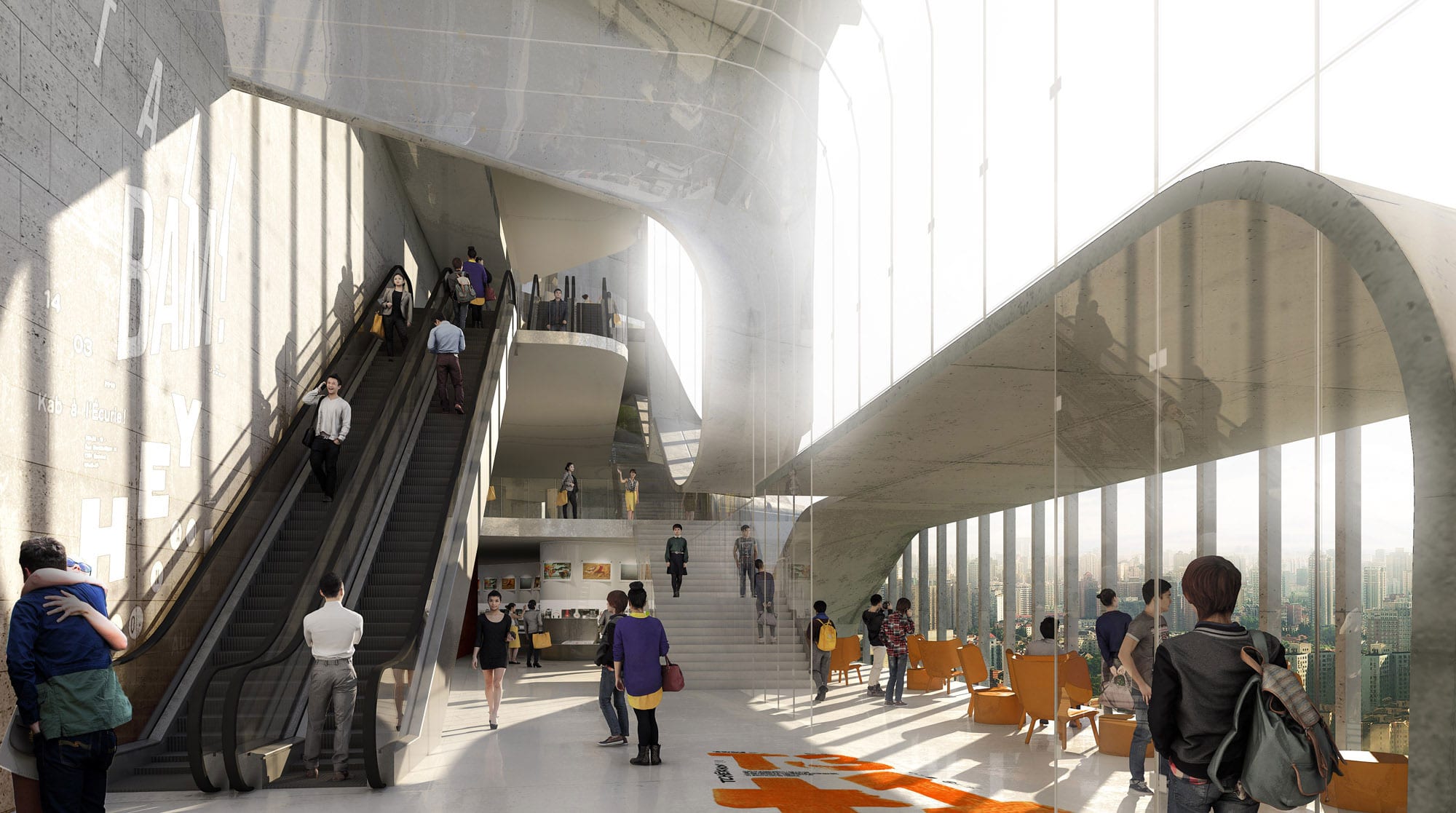 Changchun Eco Plaza
Changchun China
Changchun Eco Plaza is located in the heart of Jilin Province, China. The mixed-use development consists of office, serviced apartments, hotel, retail, and ancillary facilities. Despite the various programs, the project reads as one singular powerful entity. Programs were carefully positioned in order to enhance functionality whilst sharing a central amenity space that stitches everything together.
The overall building mass straddles the northern edge of the site providing breathing space as well as a community park square for the residential complex immediately to the south. Geometries are arranged to maximize views towards surrounding park space.
Elevations fissure and crack open, allowing breakdown of the overall mass and recalling natural rock formation native to Jilin. Permeability at the ground levels facilitate cross connectivity between the two neighboring greeneries – urban green belt to the south and the lush future Kaijie Retail Park to the North.
Pedestrians are invited to enter and explore cavernous volumes within. The openings in elevations spiral up and around the tower containing indoor/outdoor ramps to connect users to their destinations via shared amenities, but also along the way, encourage exploration.
Jilin is known for its harsh frigid winter months being in the far north. As a response, the façade limits the amount of glass and maximizes solid insulated surfaces with vertical stone fins and shadow box panels. Facades are articulated with vertical expression to exaggerate its 120m maximum allowable height. Corners are kept solid resulting a reading of mass and erosion.
Project Data
Client: Jilin Province MVM Real Estate Development Co, Ltd
Site area: 12,008 sqm | Gross floor area 79,841 sqm
Status: Design stage