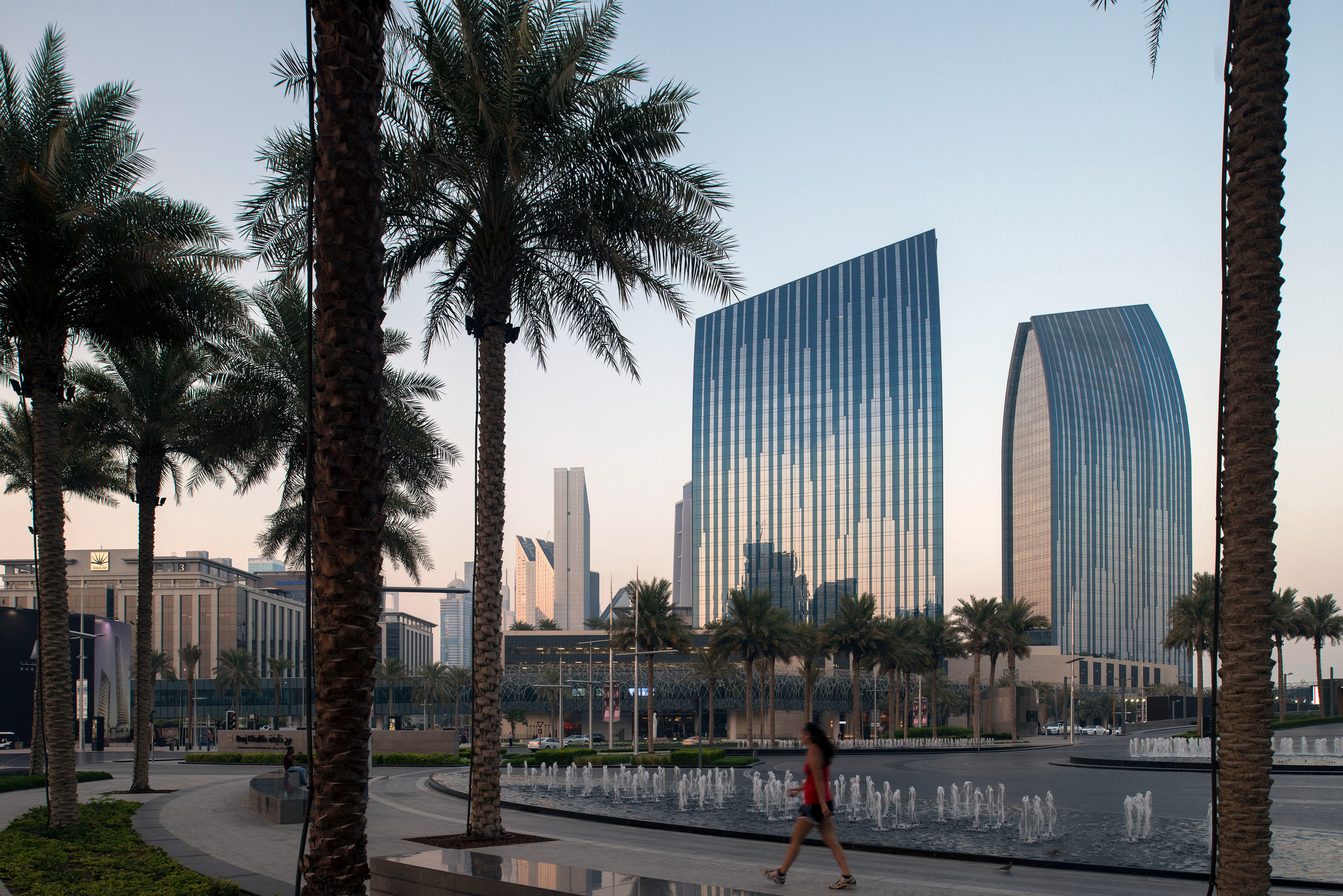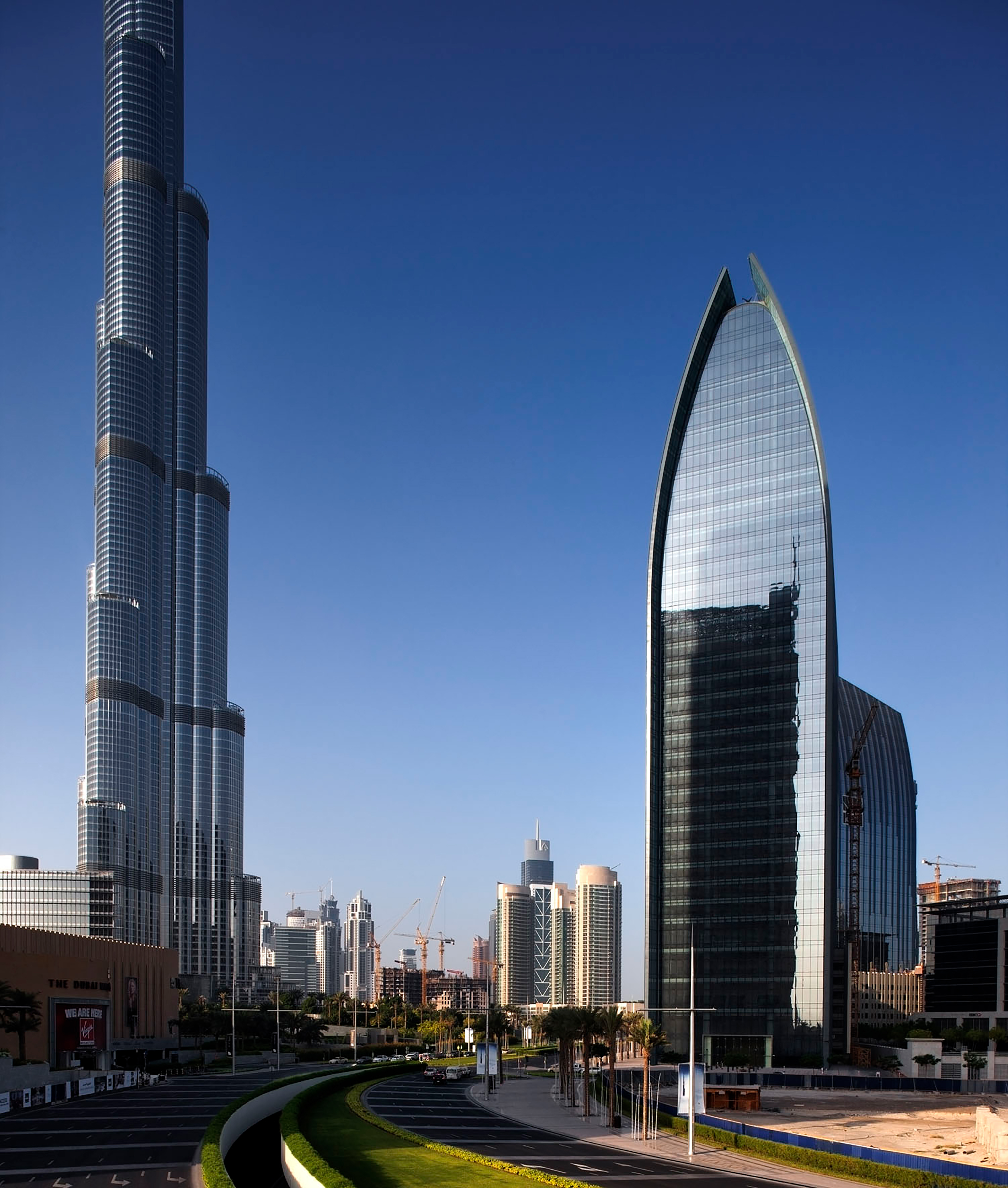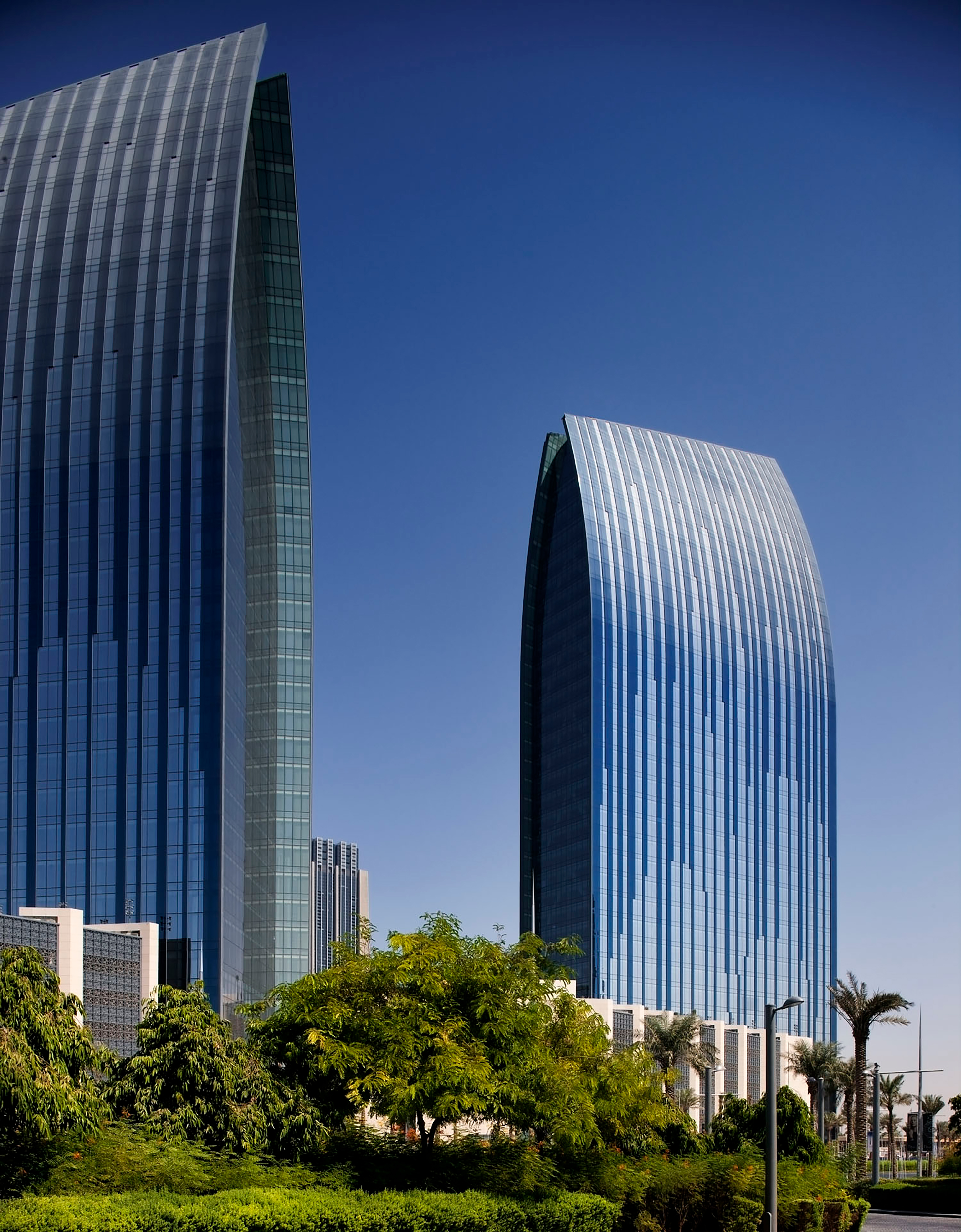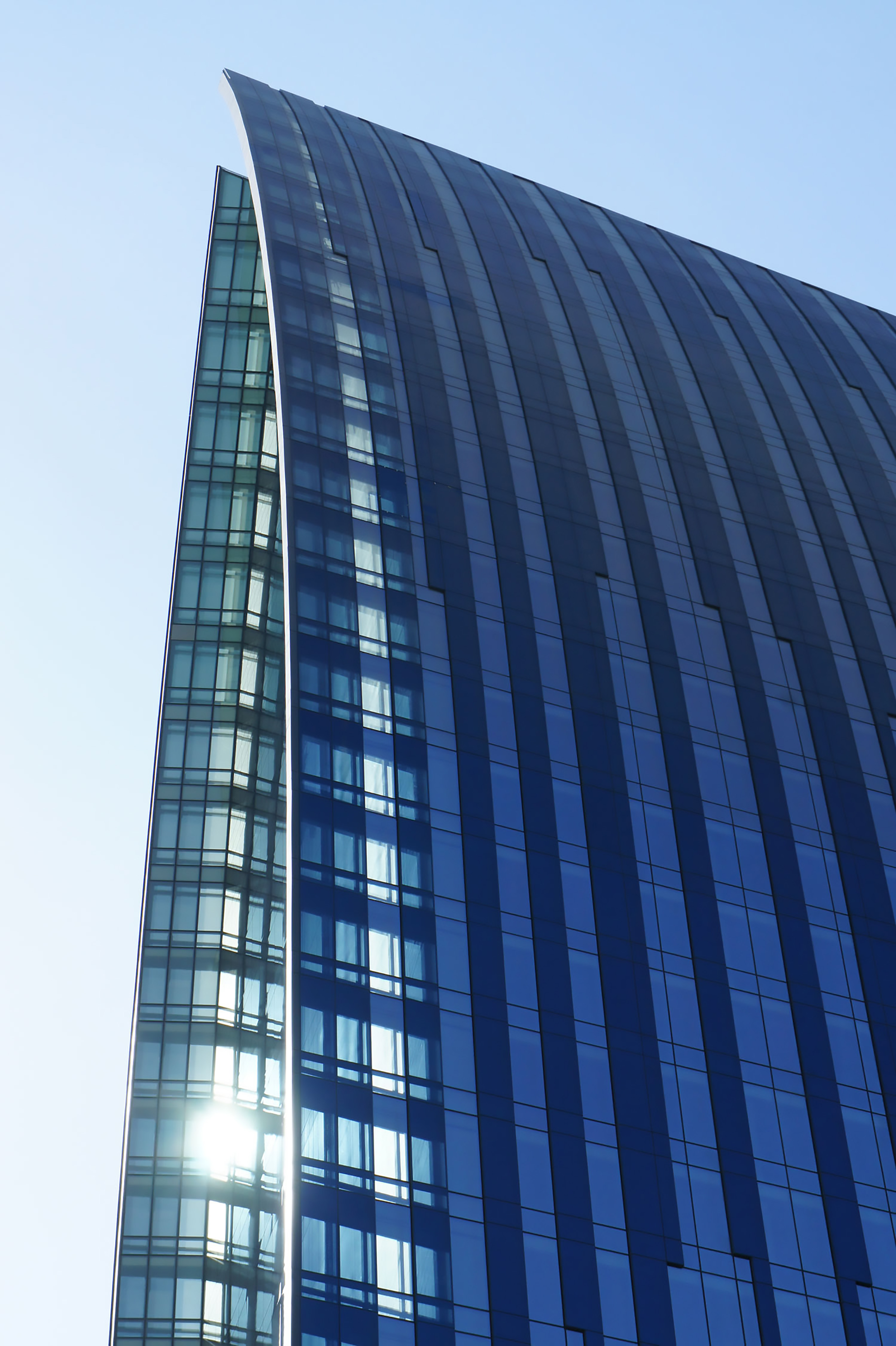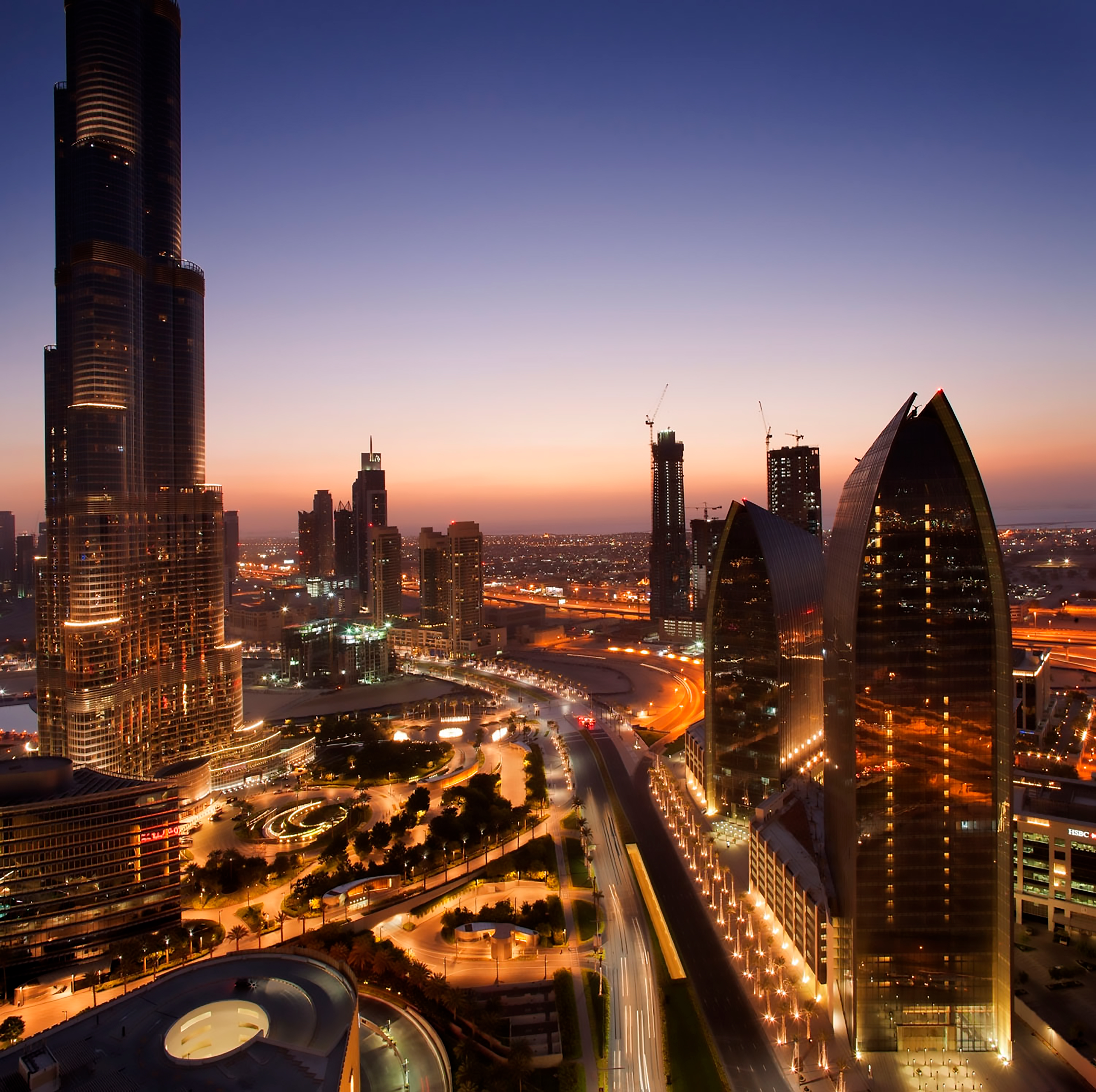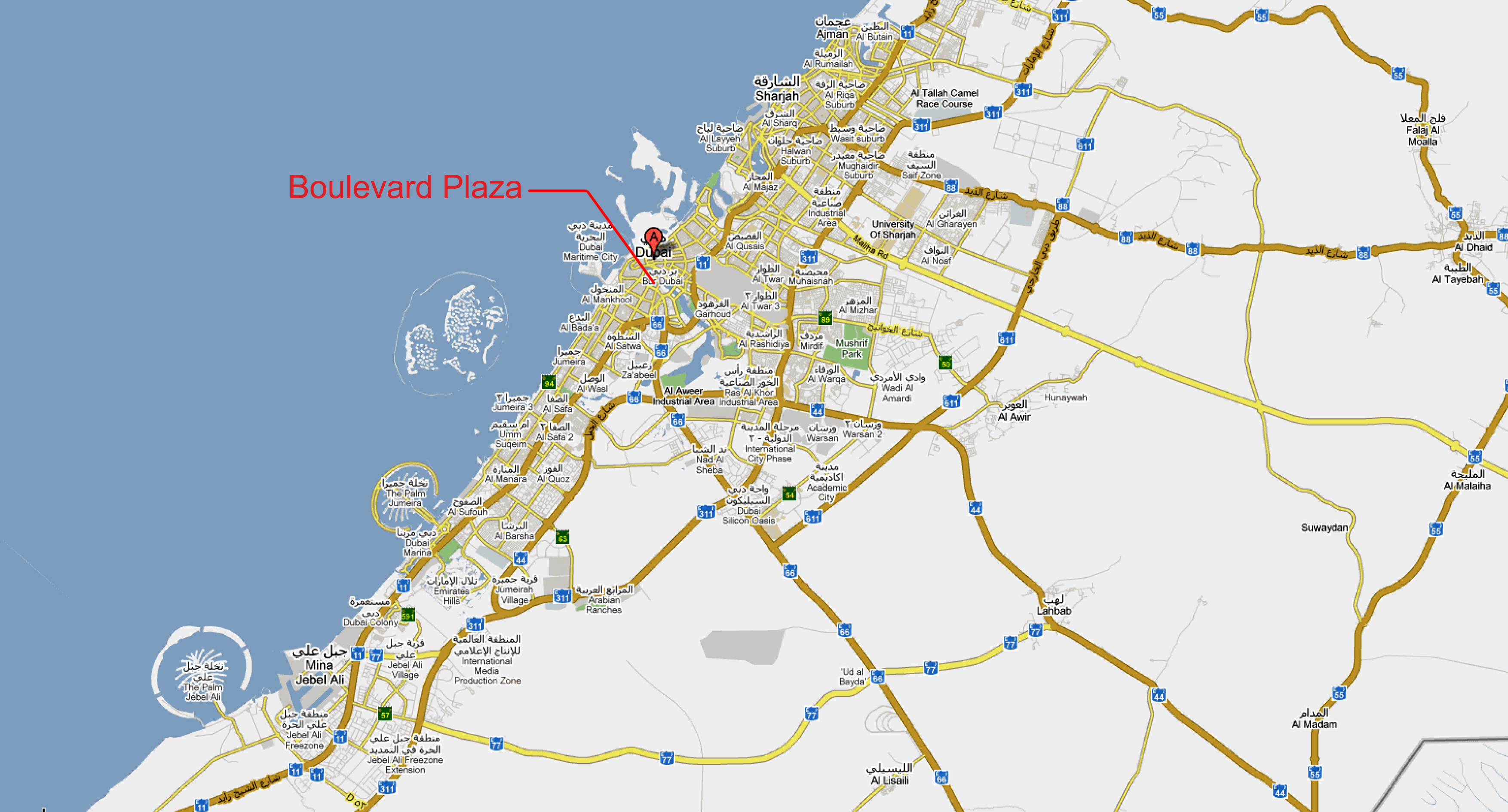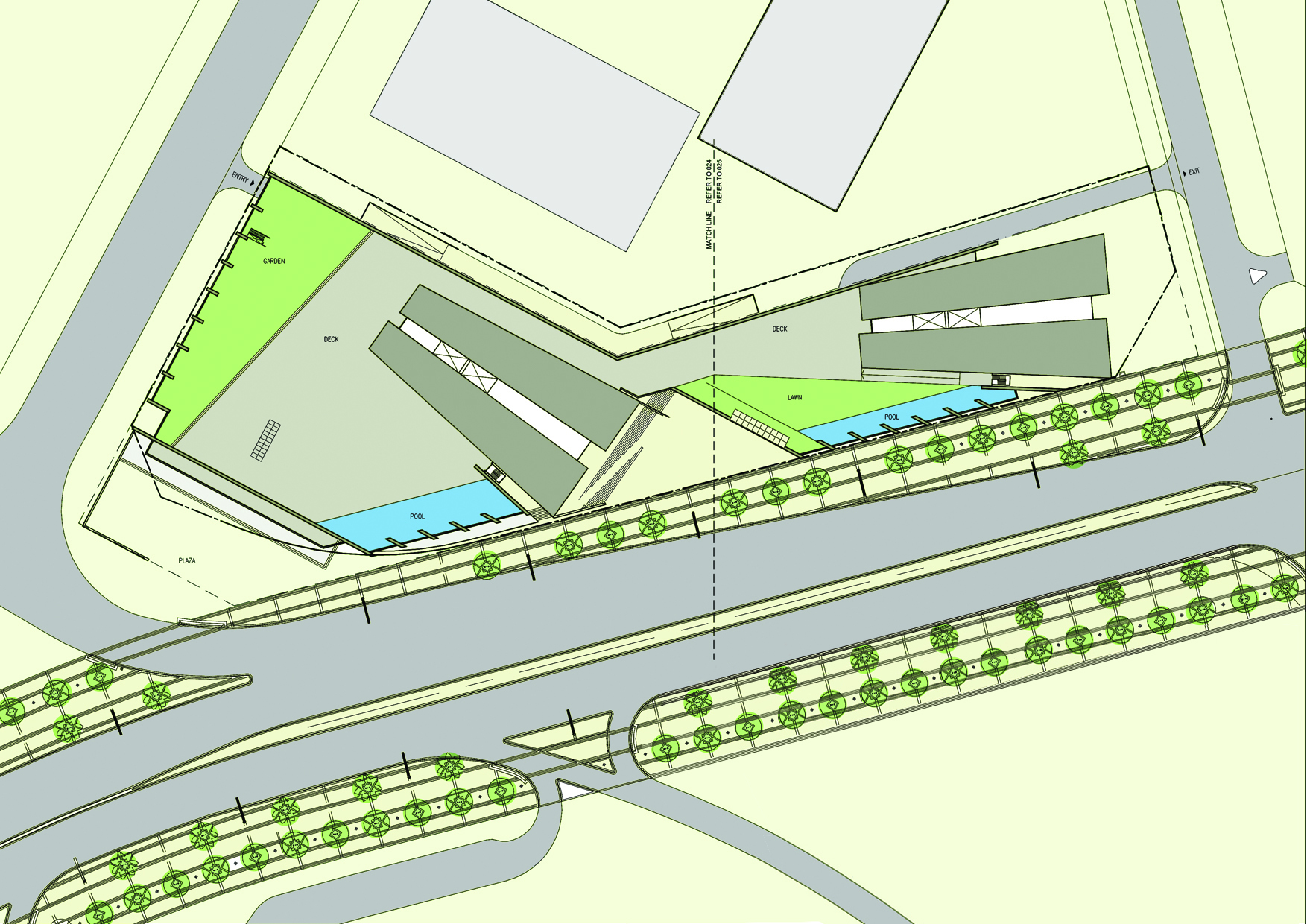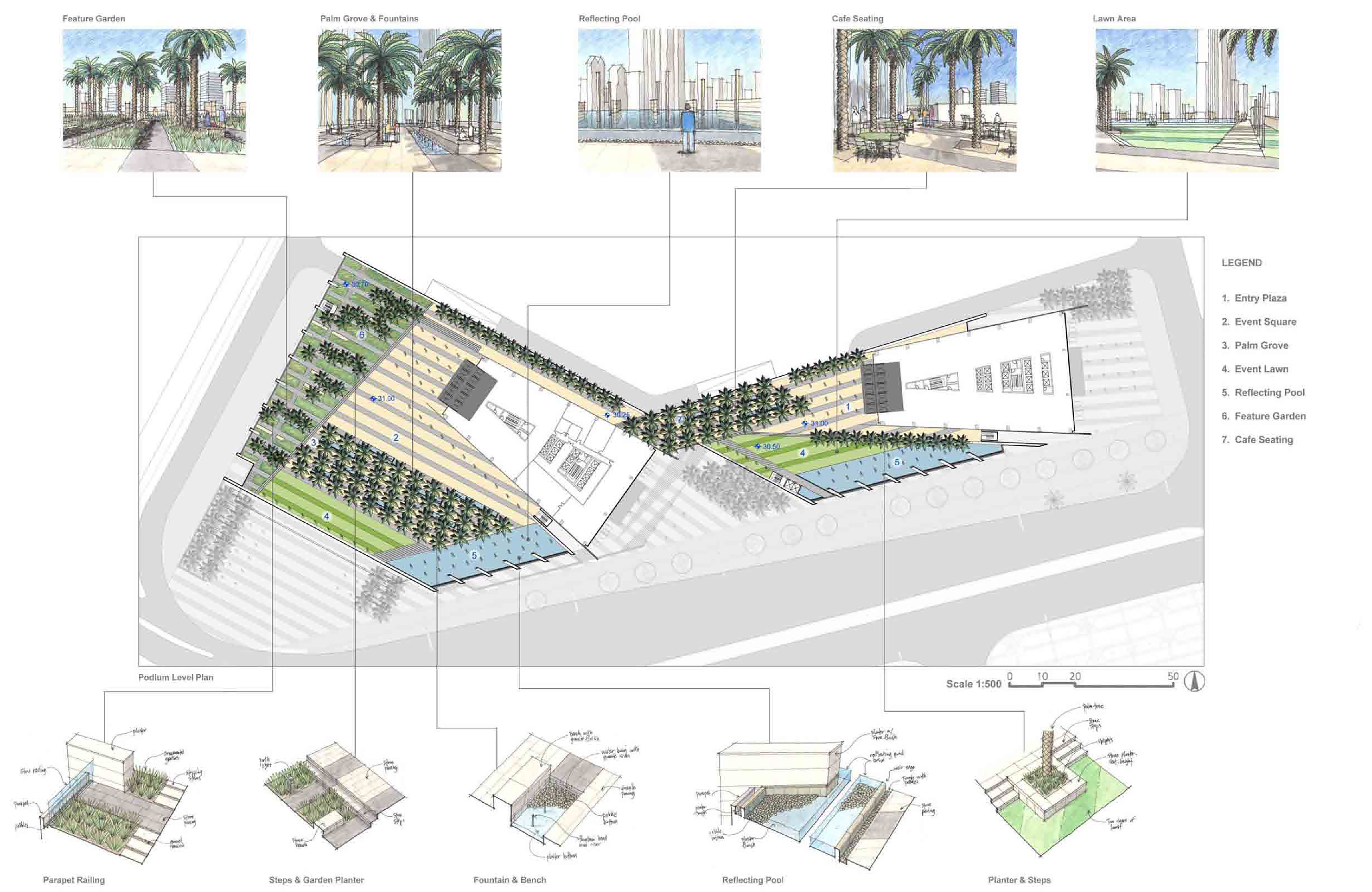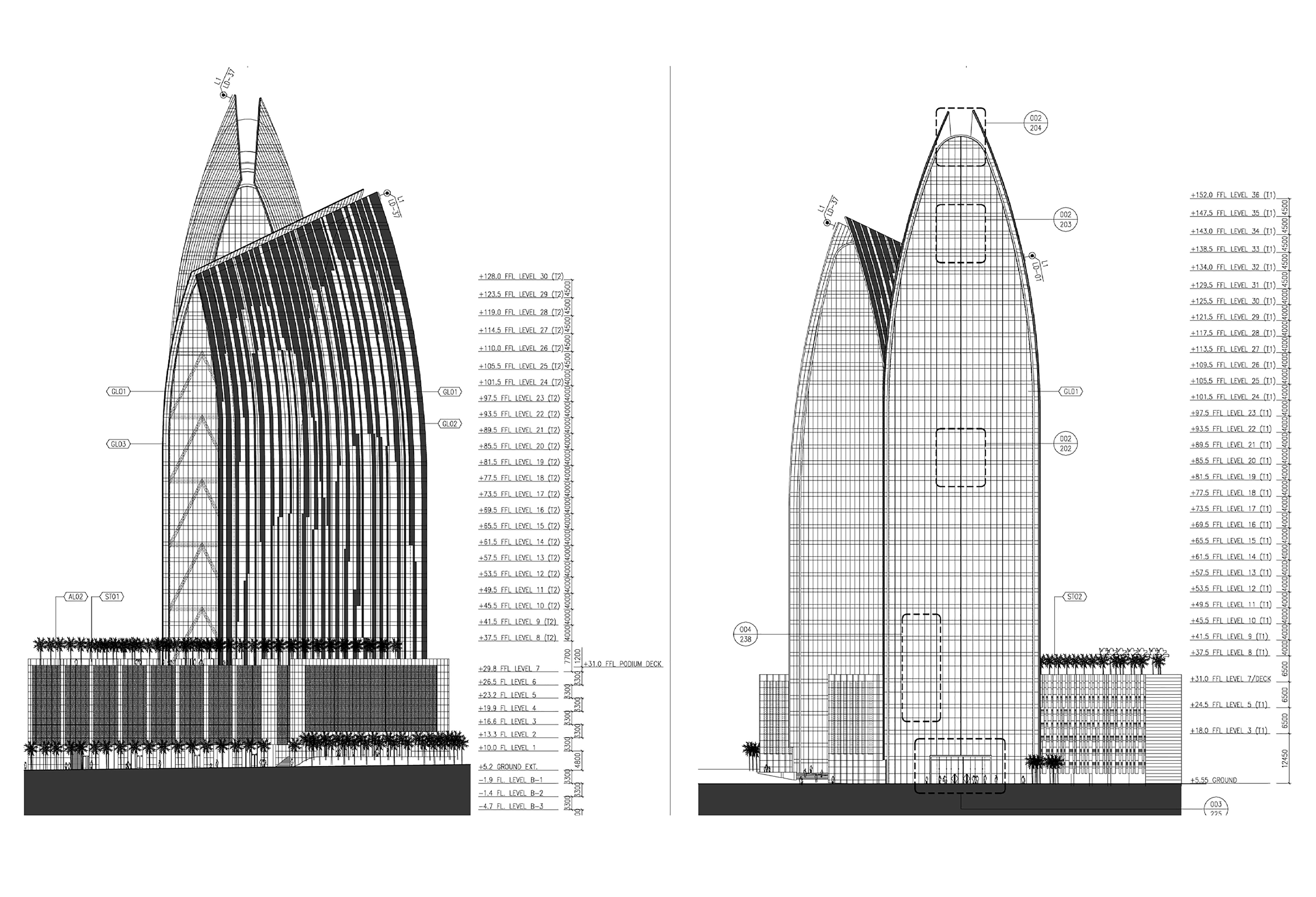 Boulevard Plaza
Dubai, United Arab Emirates
Consisting of two high-rise commercial towers both distinctively adorned with curved arches and textured glass cladding, Boulevard Plaza embodies an architectural language that not only responds to the context sensitively but also be the symbolic representation of contemporary Islamic architecture appropriate for the most modern Islamic city in the world – Dubai.
The positioning of the two buildings pay homage to its towering neighbor, Burj Khalifa. The arched elevation of the towers are rotated towards the main intersection of Financial Center Road and Emaar Road, acting as a welcoming gateway to the thriving business district, which contains the tallest building in the world at its core.
To enhance the visual connection between the two separate buildings, the height of one tower is lowered and the crown of its roof is sloped to continue the datum of the sloping roof of the other tower, the highest point of which culminates at the prominent corner of the street intersection.
The podiums at the base of the towers contain shopping malls to draw in customers from the nearby Dubai Mall and the Burj Kalifa.
Although contemporary in their outlook, the towers are inspired by the veils and layers of traditional Islamic architecture.
The rich geometric pattern on the façade is emblematic of the classical Islamic motifs. The complex pattern is derived from stripes of darker glazing that drape down from the apex of the long elevations. The darker glazing also serves to significantly reduce solar gain, minimizing the need for mechanical cooling.
As a semi private space, the plaza and podiums have a layered concentric structure, with each layer becoming more private as it retreats to the heart of the two towers.
The gardens (hadiqah) on the ground level and top of podiums is lush with vegetation and have various water features, facilitating the cooling of air and creating more comfort for all people passing through.
Bromberg's design is intended to create a meaningful space that integrates the classical Islamic form while subtly challenging the traditional model of a commercial building. As such, Boulevard Plaza stands as a model of innovation and respect for the community.
Projct data
Client: Emaar Properties
Site area: 17,200 sqm | Gross floor area: 60,927 sqm
Status: Completed in 2011