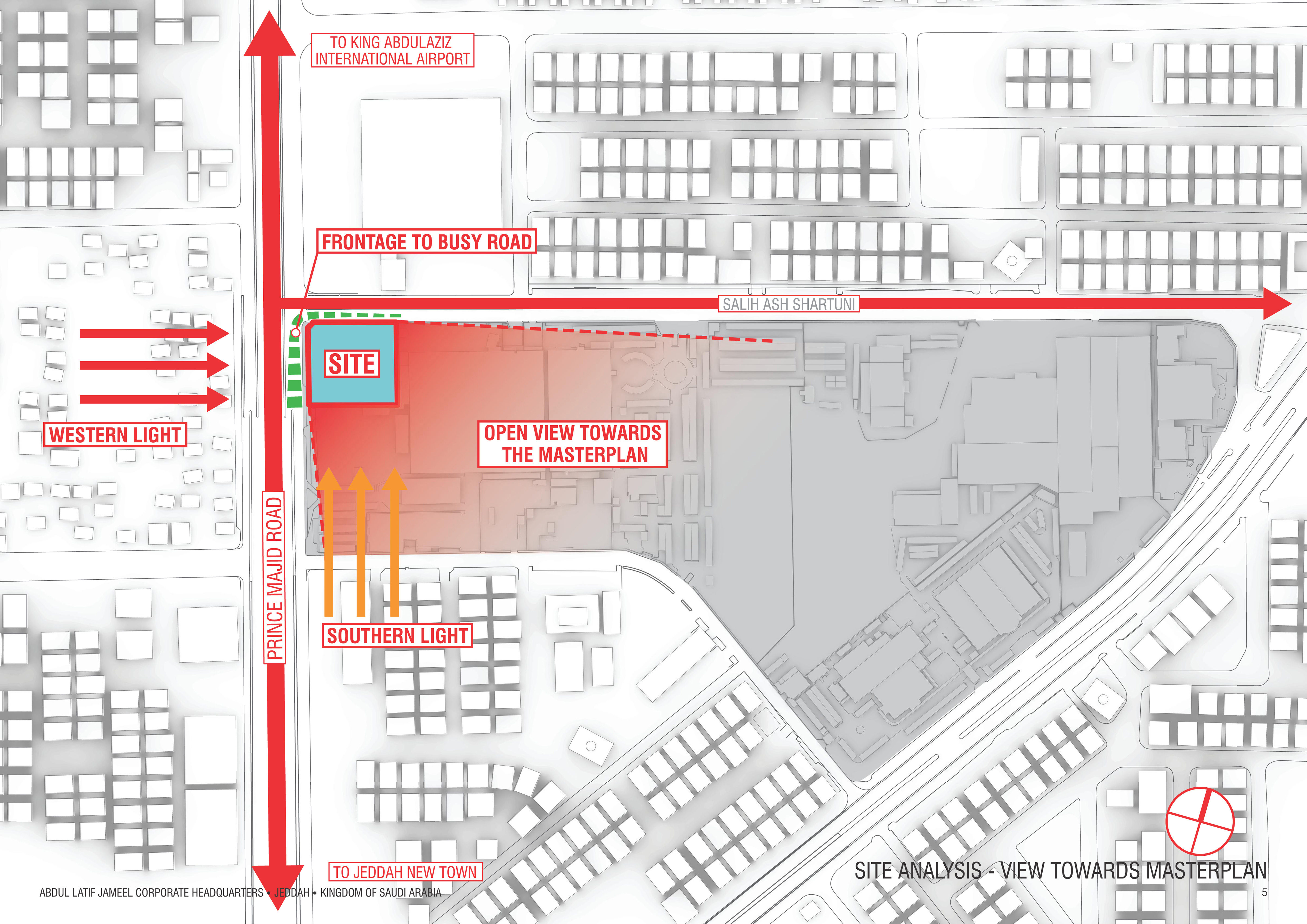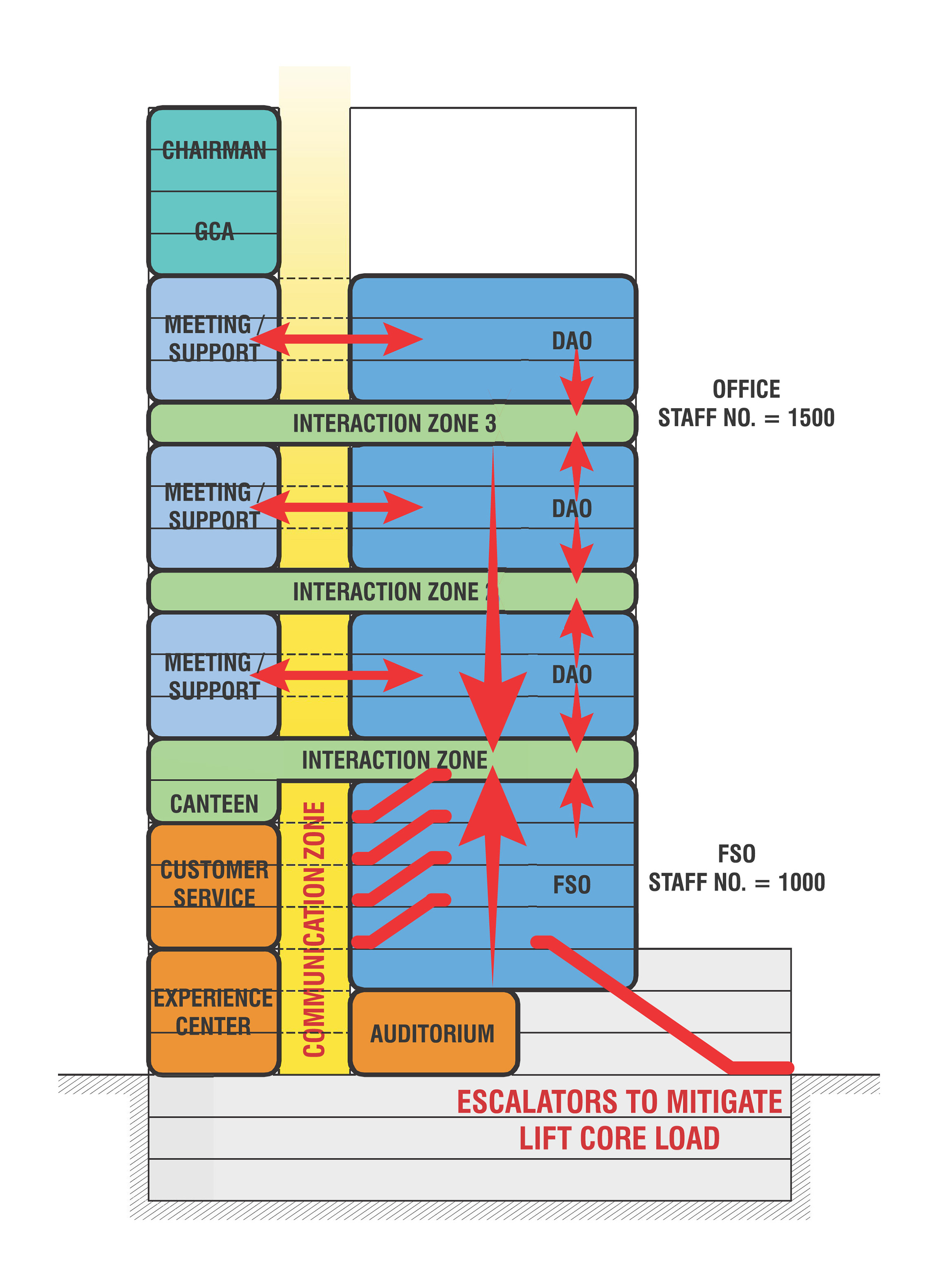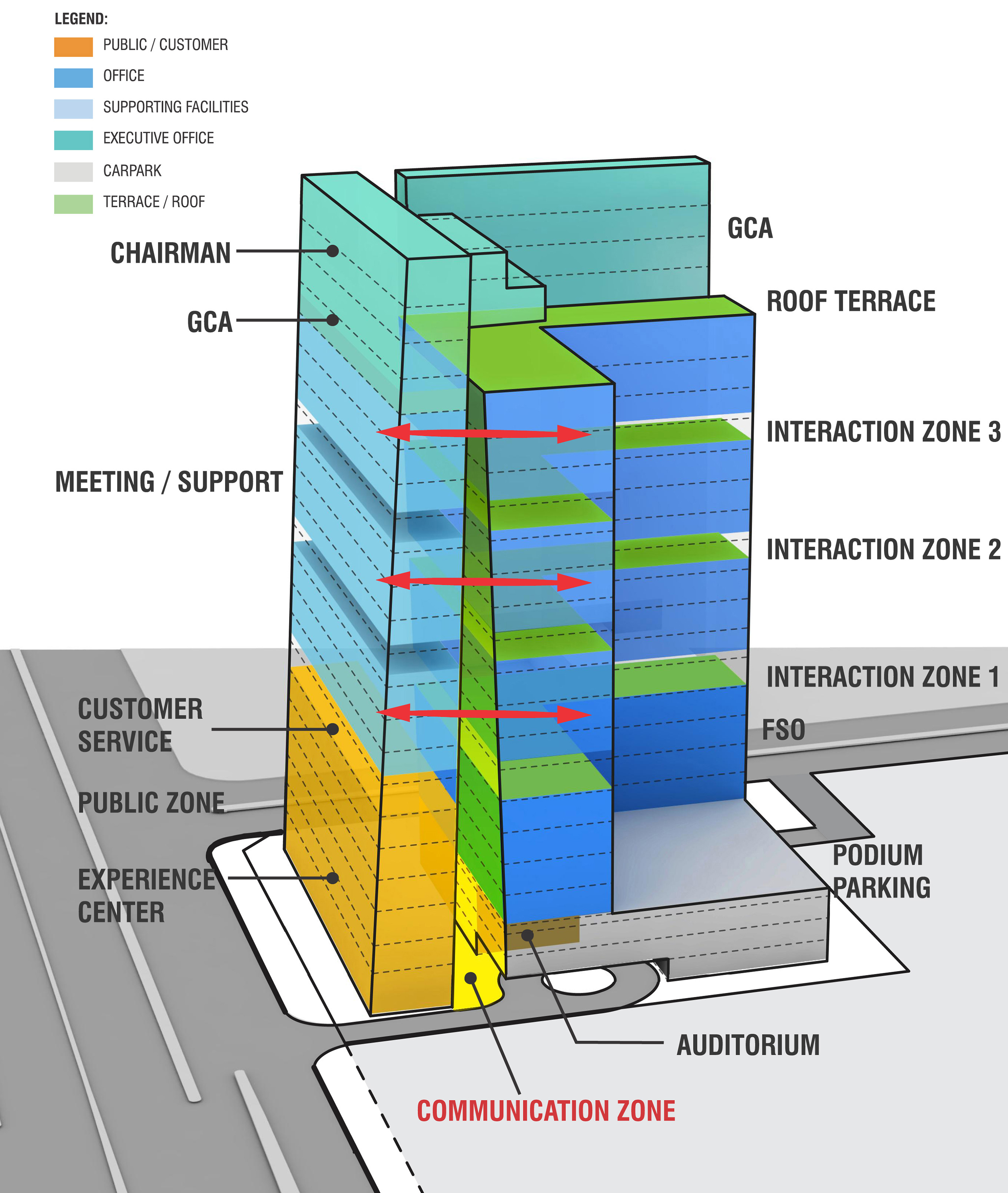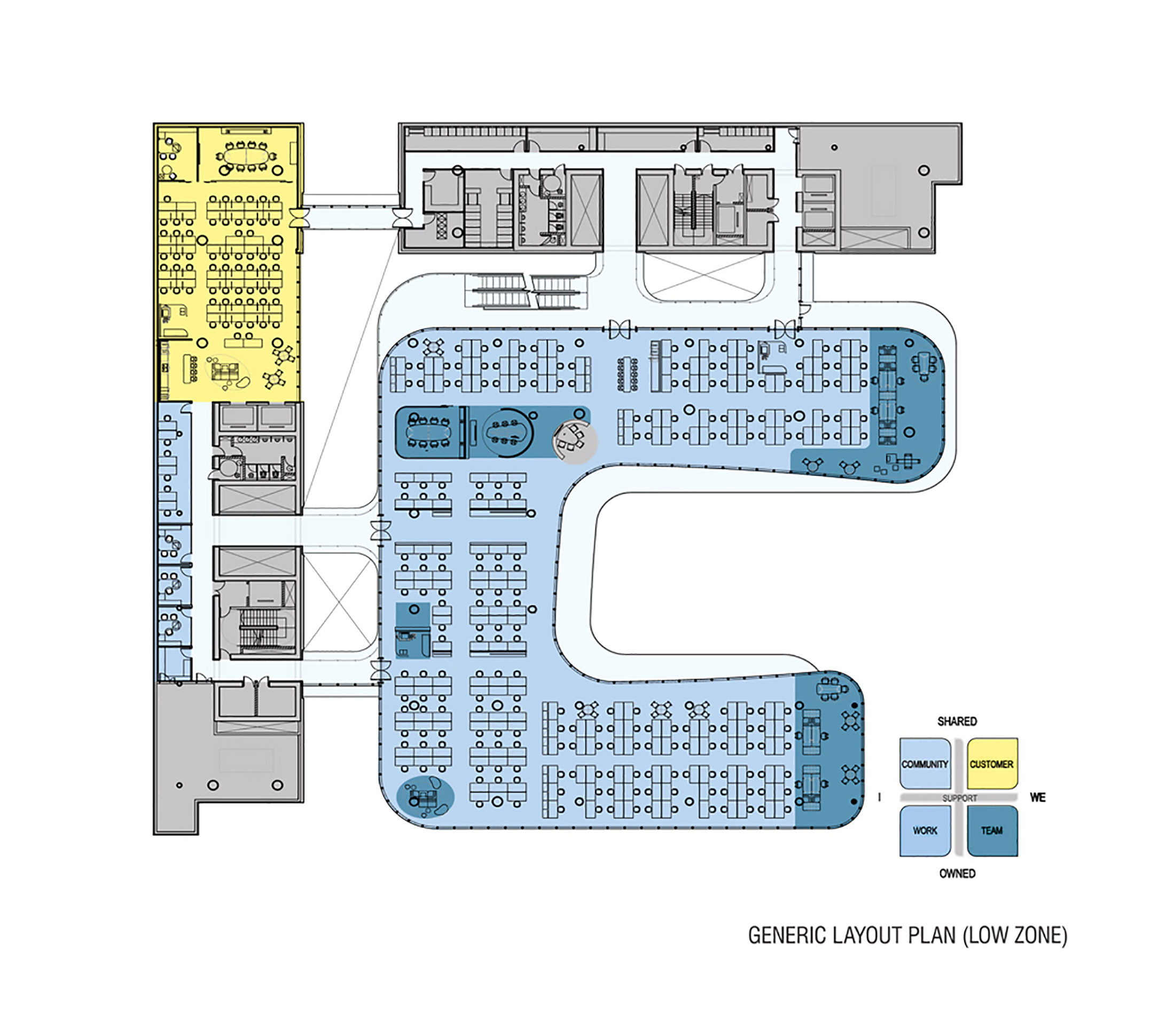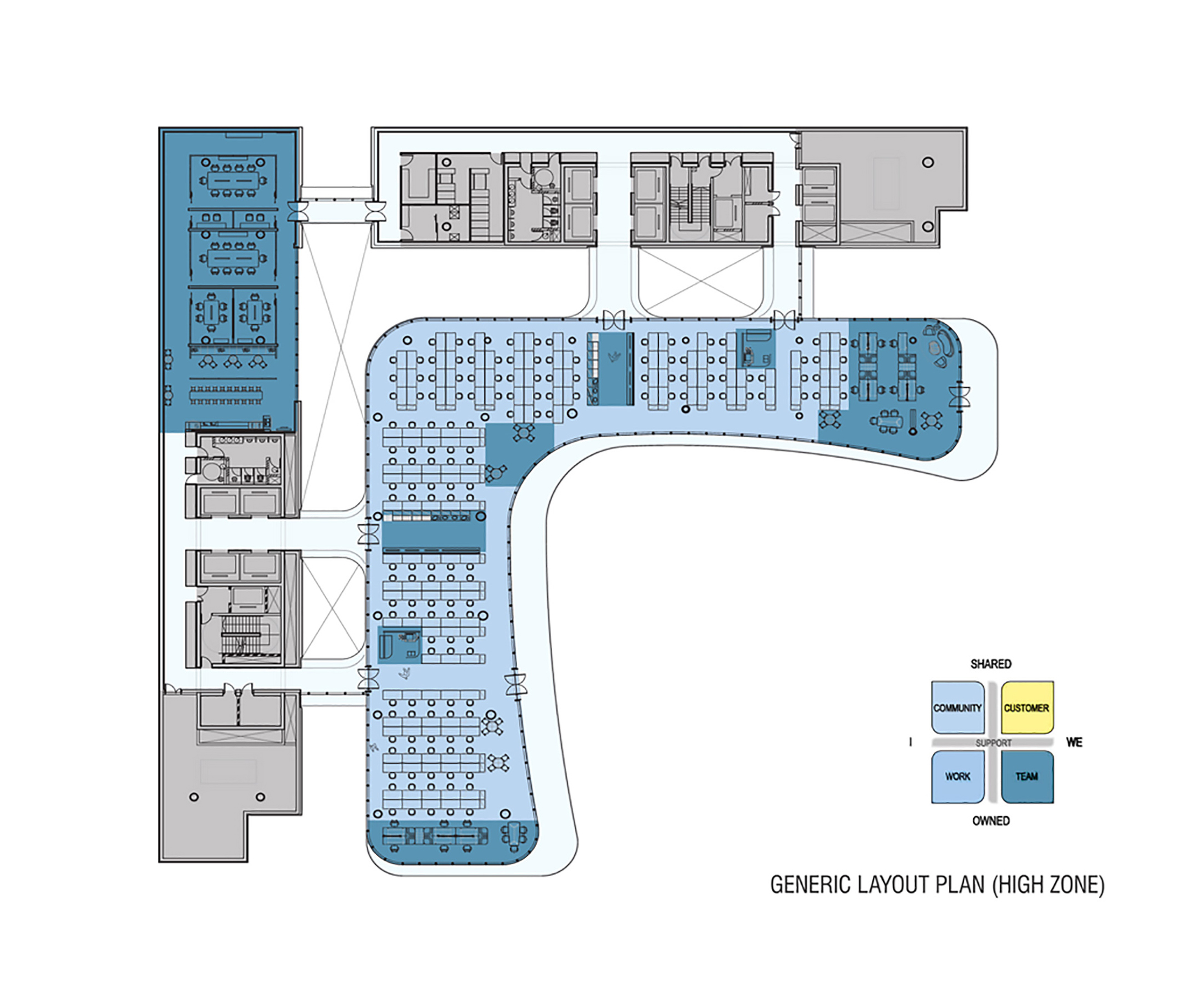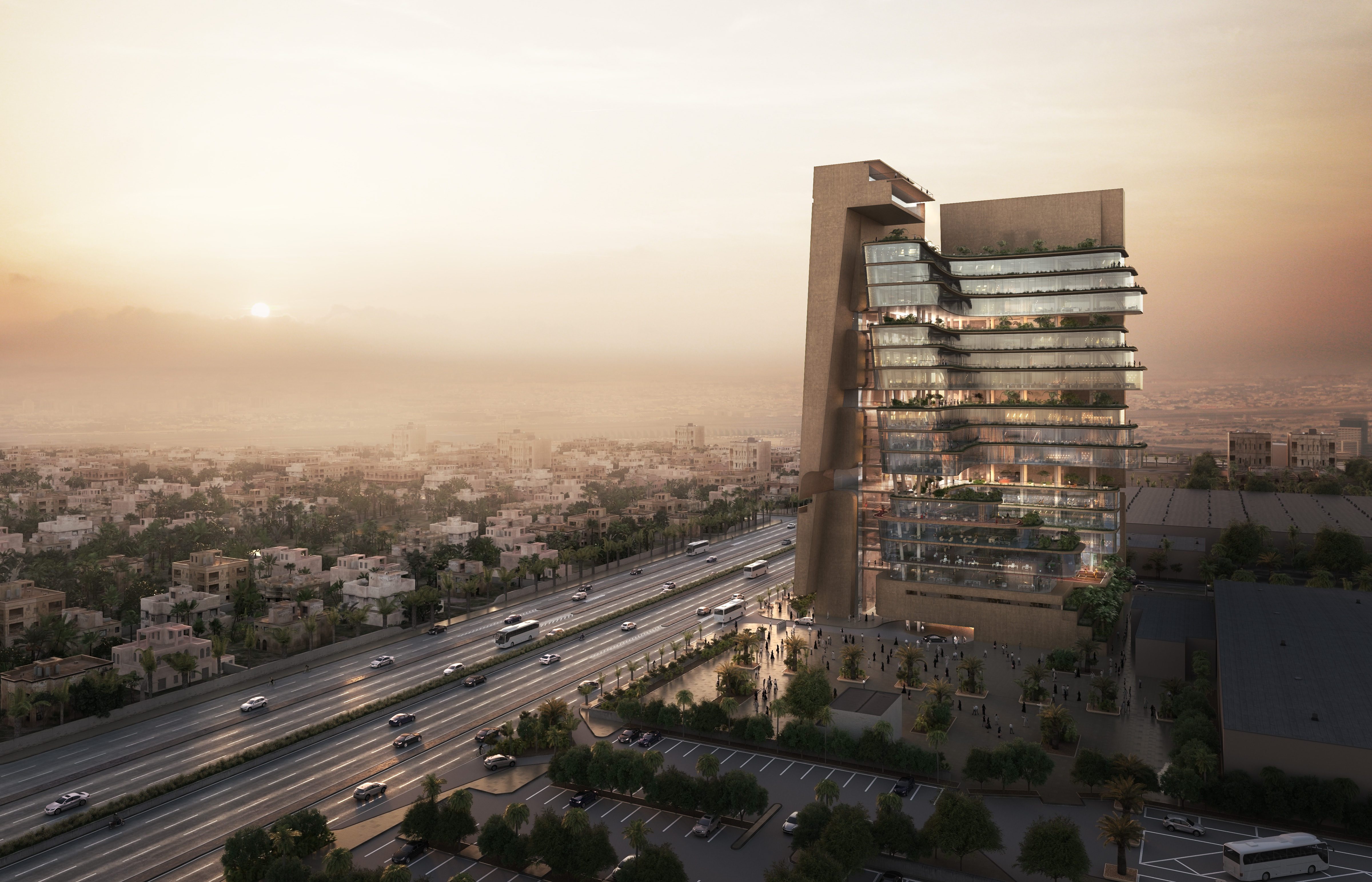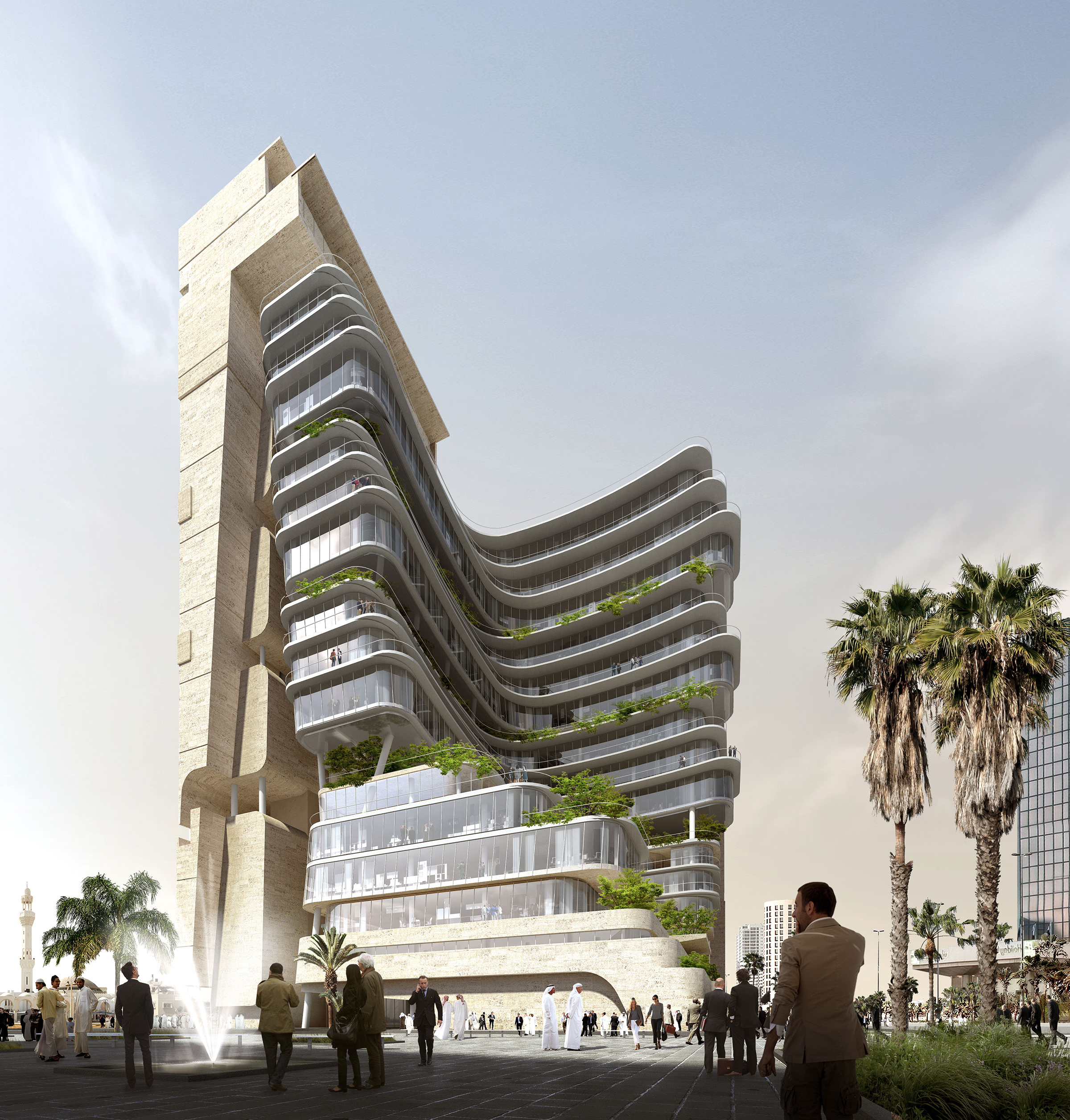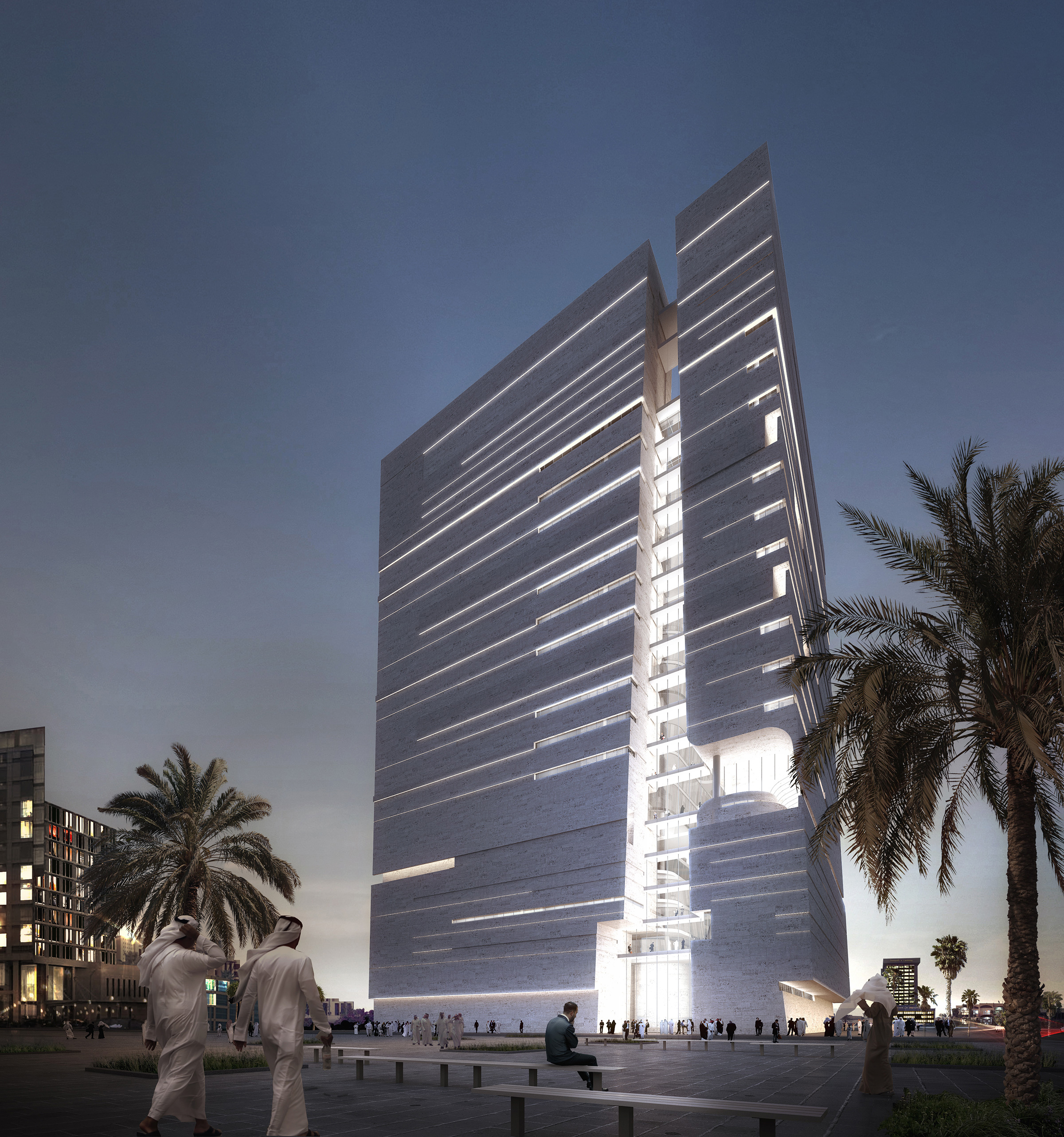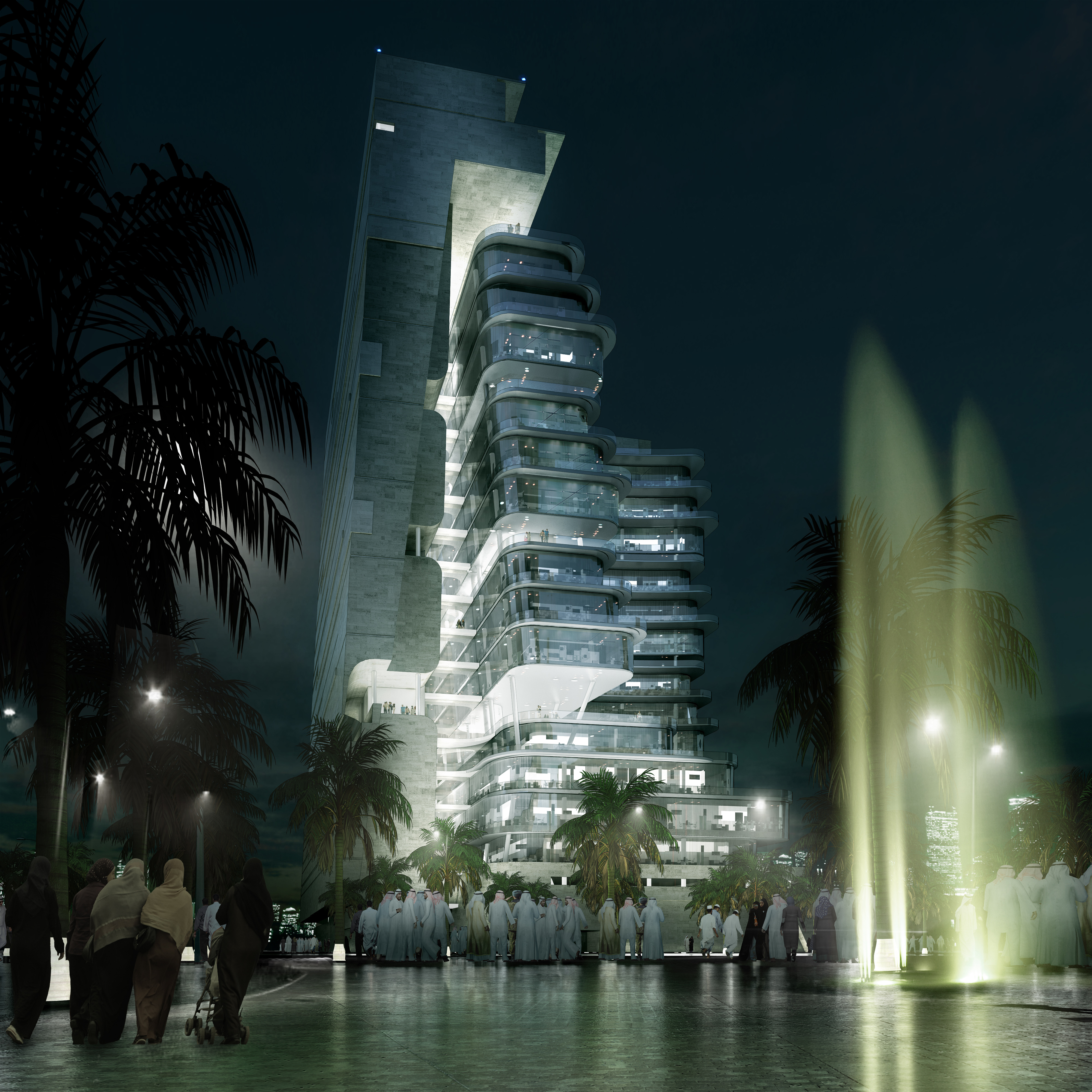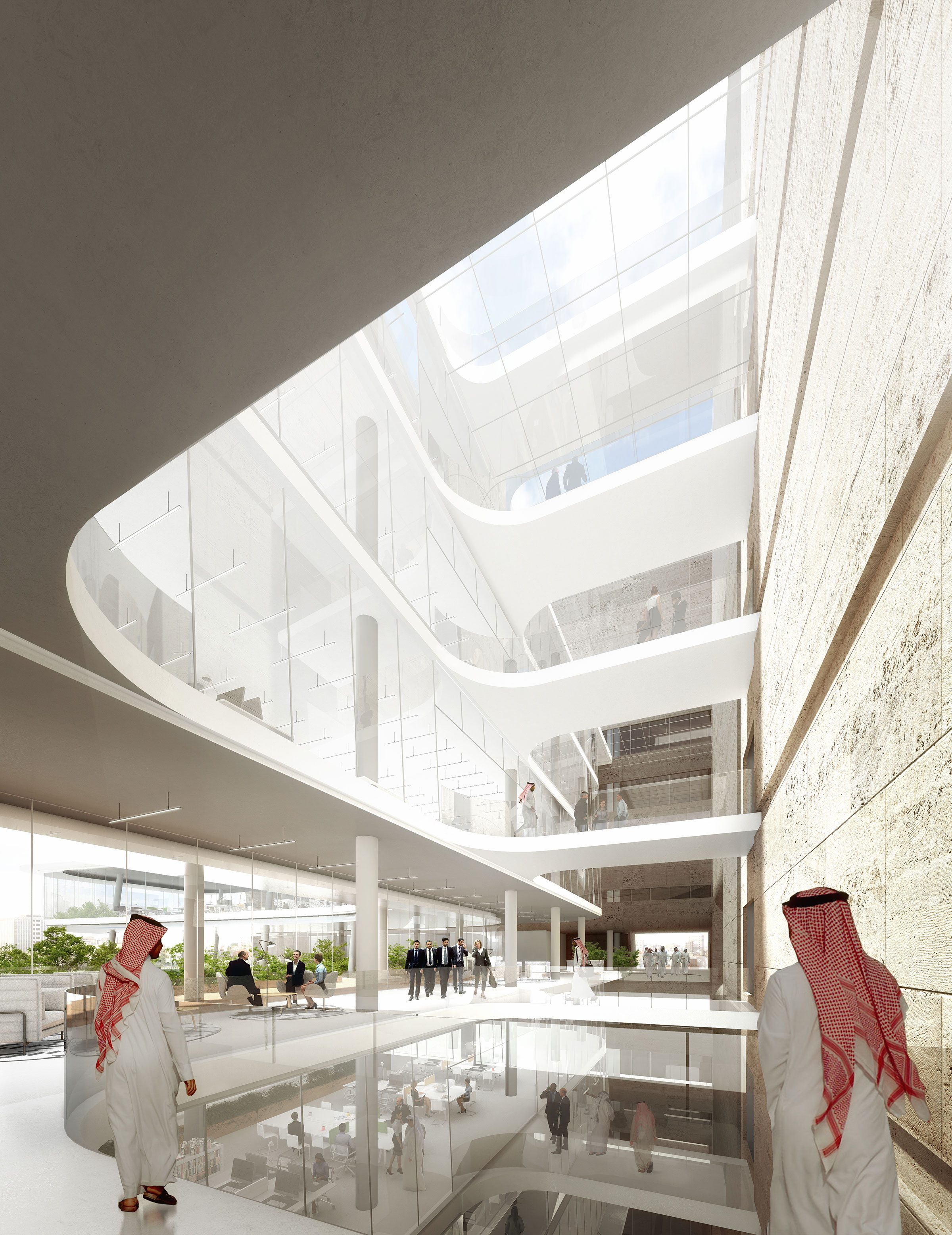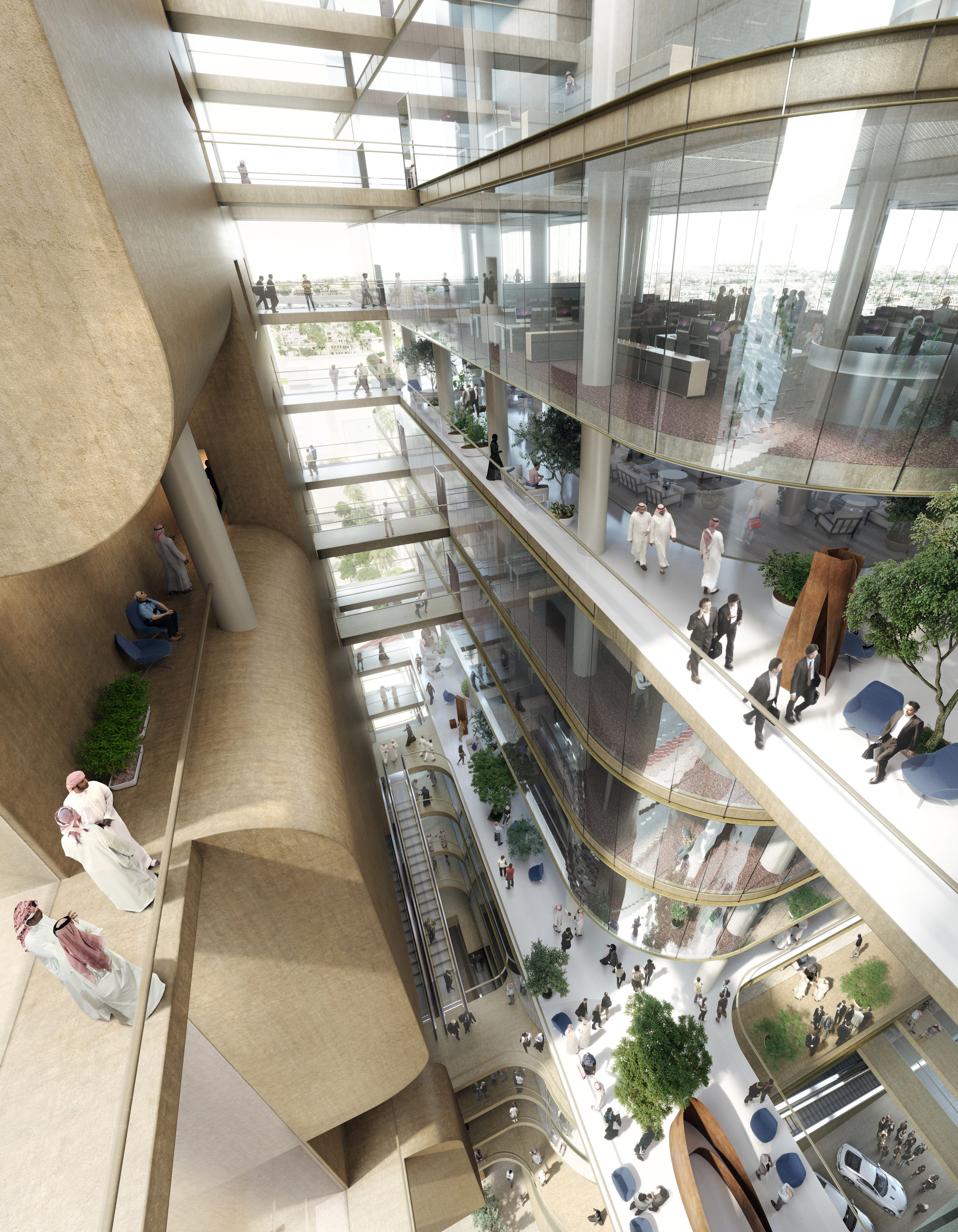 Abdul Latif Jameel's Corporate Headquarters
Jeddah, Saudi Arabia
Abdul Latif Jameel Headquarter anchors the northwest corner of the master plan located in Al Safa district of Jeddah, acting as a device to connect the old city, consisting of mostly low rise residential blocks, to the new development of the city.
The corner of the site is outlined with an 'L' shaped, with a hard edged plaster finish for the building to act as a shield from the strong sun light and a sound buffer from the busy traffic, whilst a softer, more fluid, and lighter edge, which contains a flexible open office quarter, relates to the adjacent lower residential blocks.
Support services such as lift cores, service shafts, back-of-the-house support spaces and conferencing zones are all contained within the 'L' bar massing, allowing adjacent offices the maximum efficiency through openness and flexibility and great views of the city beyond.
The podium roof accommodates a communal basketball court as well as a running track, which meanders in and out of various spaces within the Abdul Latif Jameel Headquarter.
Project data
Client: Abdul Latif Jameel Company Limited
Site area: 6,786 sqm | Gross floor area: 46,900 sqm
Status: In planning